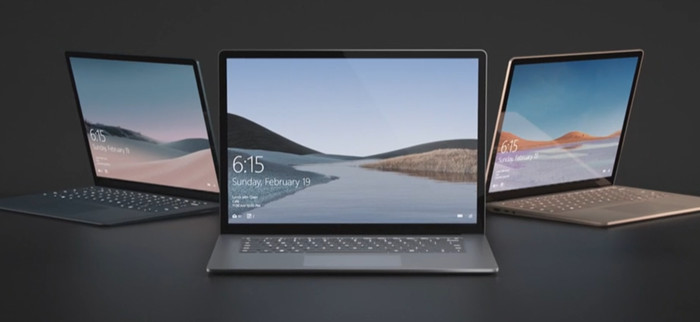 Summary: How to recover deleted or lost data from your Microsoft Surface Laptop? Just free download the best Surface laptop data recovery software - Donemax Data Recovery. It offers deep scan technology to ensure finding every recoverable file on your Microsoft Surface Laptop. Just need three simple steps to get all lost data back.
Can you recover lost data from Microsoft Surface Laptop? Microsoft Surface Laptop is great PAD laptop. Microsoft Surface also has a very good design.The screen is 12.3 inches with a resolution of 2736 x 1824 pixels and a slightly thin bezel. The ports that come with it are one USB-C port, one USB-A port, one Surface Connect port, and a 3.5mm audio jack. There is an LTE version which has a nano-SIM tray but on the Wi-Fi version, users are presented with a microSD slot.
So, now what if you lose data from the internal hard drive of the Microsoft Surface? Usually data will be lost due to viruses or poorly maintained hard drive conditions, resulting in errors in storage and making data lost.
Simple steps to recover lost data from Microsoft Surface Laptop
You can use Donemax Data Recovery to recover lost data due to formatting or accidental deletion. It supports to easily and completely recover lost photos, videos, documents, emails and other files from your Microsoft Surface Laptop. You can perform a very easy recovery process by following the steps below.
Step 1. Download and install Donemax Data Recovery on your Microsoft Surface.
Step 2. Run and select the first menu, Data Recovery. You will be asked to select the drive you wish to recover from. Please select Drive C or D, the place where you lost the data you want to recover. Then click Scan.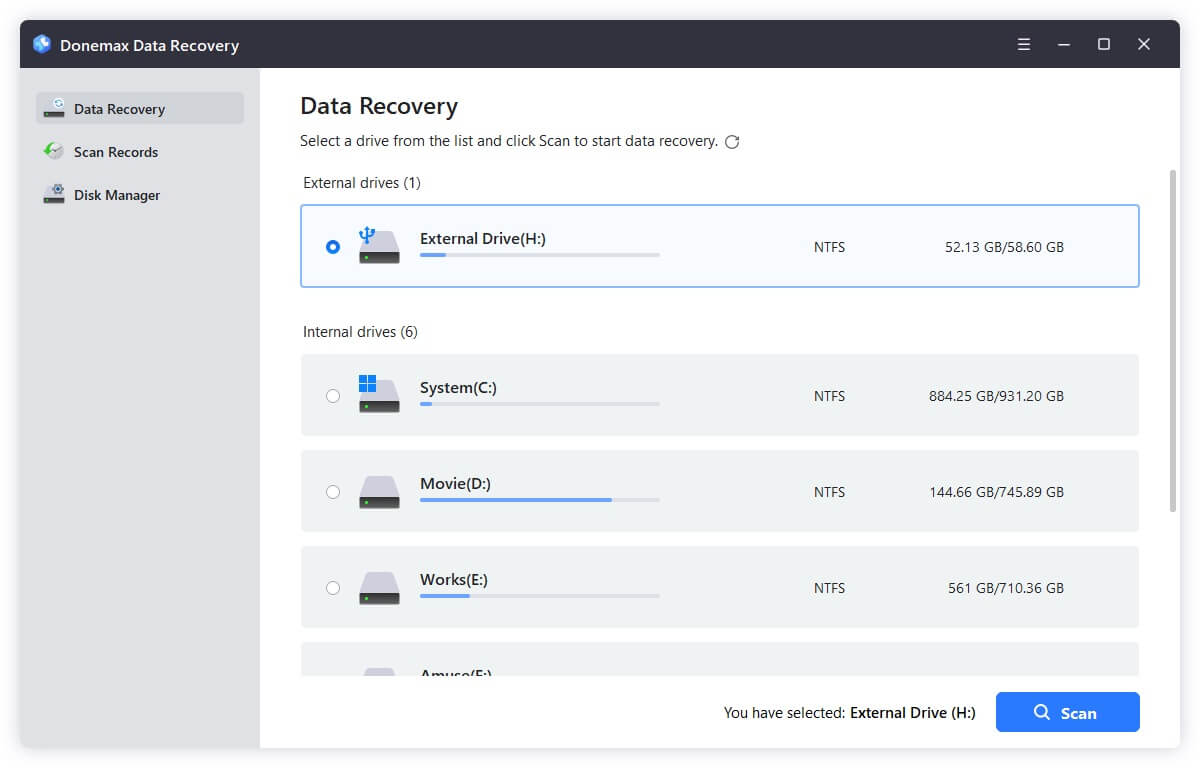 Step 3.Donemax Data Recovery will perform a scanning process to filter out recoverable data. After that, some data will appear on the screen that you can choose for recovery.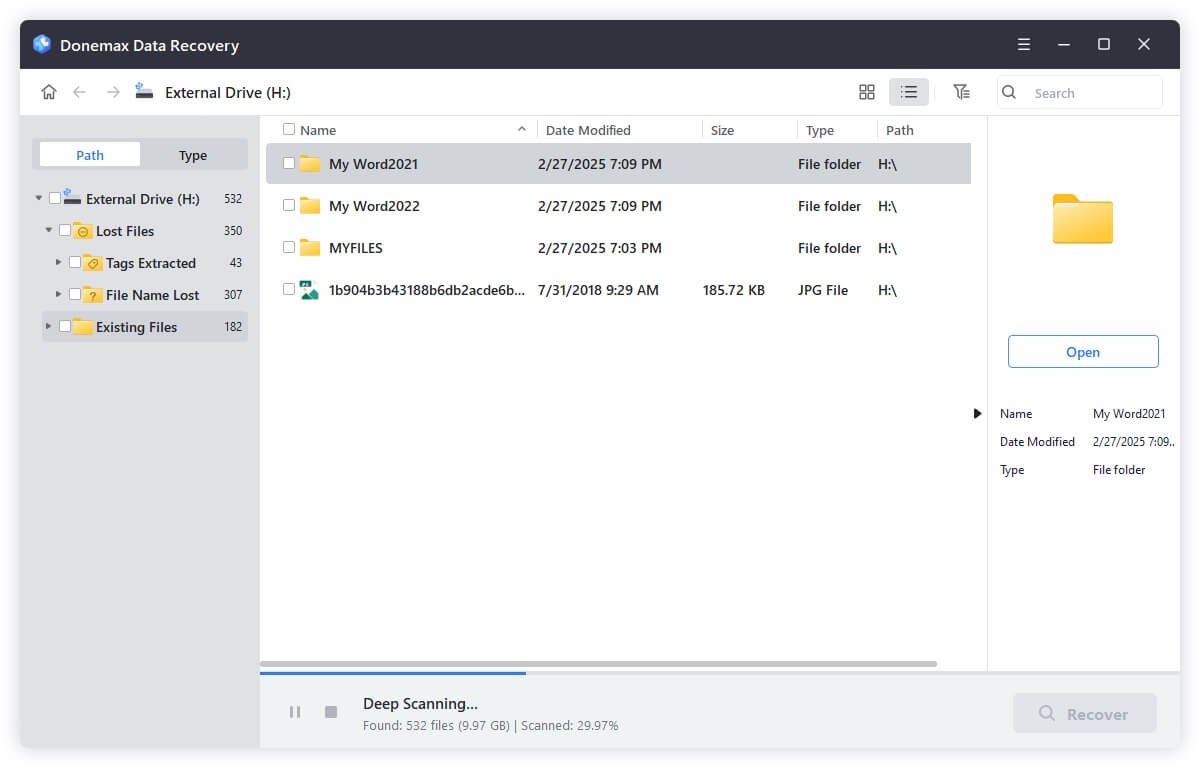 Step 4. After selecting the data correctly, click Recover to start the recovery process.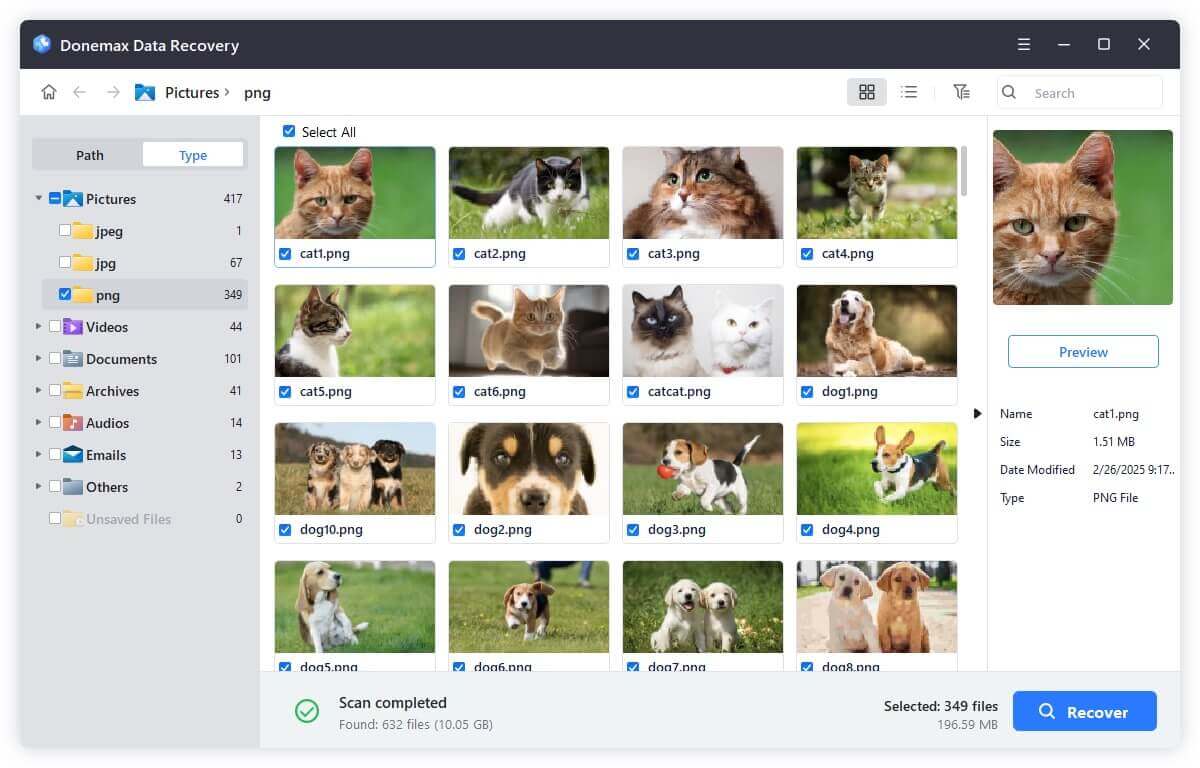 This method is very easy and can be done quickly whenever you feel that you are losing data for some reason.
Even though it's done easily using Donemax Data Recovery, there are a number of things you should do to prevent data loss later on.
1. Make sure your Microsoft Surface is free of viruses and malware.
Data may be lost due to virus or malware attacks that hide or delete your data. So, you have to make sure that your Microsoft Surface is free of viruses and malware. Make sure you have a good antivirus installed or have Firewall enabled. Also, don't frequently borrow USB drives from other people. USB Drive is a carrier for viruses that often attack laptops or PCs.
2. Perform Disk Cleanup and Disk Repair.
You can perform a Disk Cleanup using the features in Windows. This will give Microsoft Surface more space on the internal memory so that your data can be found easily. In addition, periodically perform Disk Repair using Donemax Data Recovery.
The method is simple, namely run the software and select the fourth menu, Disk Repair. You can choose to do a Disk Repair or just maintain it using Disk Management. A well-maintained hard drive will store data better too so you don't lose important data easily.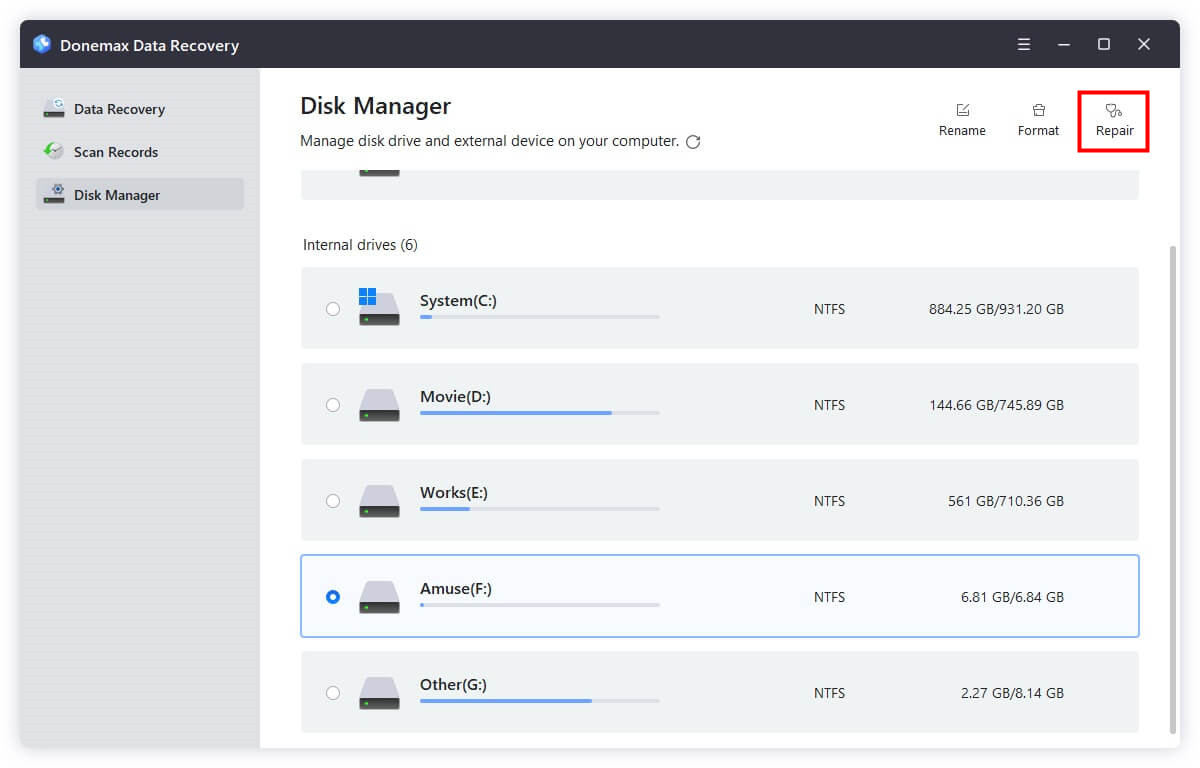 Donemax Data Recovery is one of the best data recovery programs. It can help you recover lost data from any type of laptop, desktop, HDD, SSD, USB flash drive, memory card, digital camera, etc. Download it here: