Summary: is it possible to recover deleted videos, photos from Sony digital camera? Yes, just download the reliable data recovery software - Donemax Data Recovery. It can completely recover deleted, formatted or lost photos, videos from your Sony digital camera with 3 simple steps.
Sony digital cameras have been known for a long time as the best cameras that are often used to capture the best moments during holidays or for work purposes. By utilizing internal storage media, users no longer need to use an SD Card to store recorded photos or videos. There are times when you may accidentally delete a photo and later realize that the photo is very useful for a purpose. For that, you need to perform data recovery.
How to recover deleted photos from Sony digital camera?
To perform data recovery for Sony Digital Camera, there are several things you can do. However, the first thing to pay attention to is when you notice that some data is missing, stop using the memory inside the Sony digital camera. Use external memory instead. Why? Because every storage activity will affect the likelihood of data being recovered. Conversely, if the data you want to recover is data from external memory, then divert the usage into internal memory. New data may overwrite old data and eventually, recovery will not be possible.
Donemax Data Recovery is an application that supports data recovery on Sony Digital Cameras. This software has the ability to browse the memory and find trace files that can be recovered into intact data.
Sony Digital Camera Recovery Features: The following are some of the features that you can use to recover data from Sony digital camera.
Recover lost files from Sony digital camera on Windows and Mac OS.
Recover permanently deleted files from Sony digital camera.
Unformat Sony digital camera internal memory.
Recover lost data due to logical error or virus attacking.
Whatever your problem, Donemax Data Recovery can be a reliable solution for data recovery. Follow the steps below to recover deleted/lost videos, photos from your Sony digital camera.
Step 1. Run Donemax Data Recovery software on your laptop or computer. Make sure you have connected the Sony digital camera to the computer correctly. Then, select Sony digital camera to start deleted photo recovery.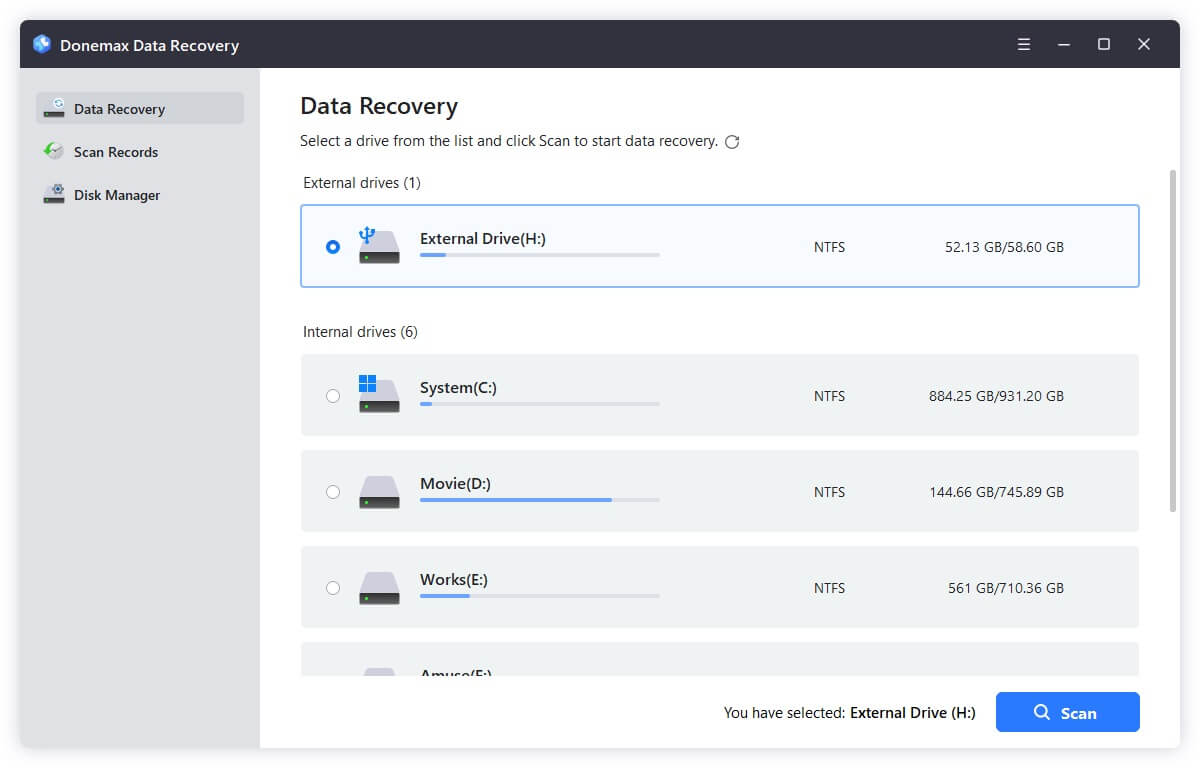 Step 2. Click Scan and Donemax Data Recovery will start scanning Sony digital camera.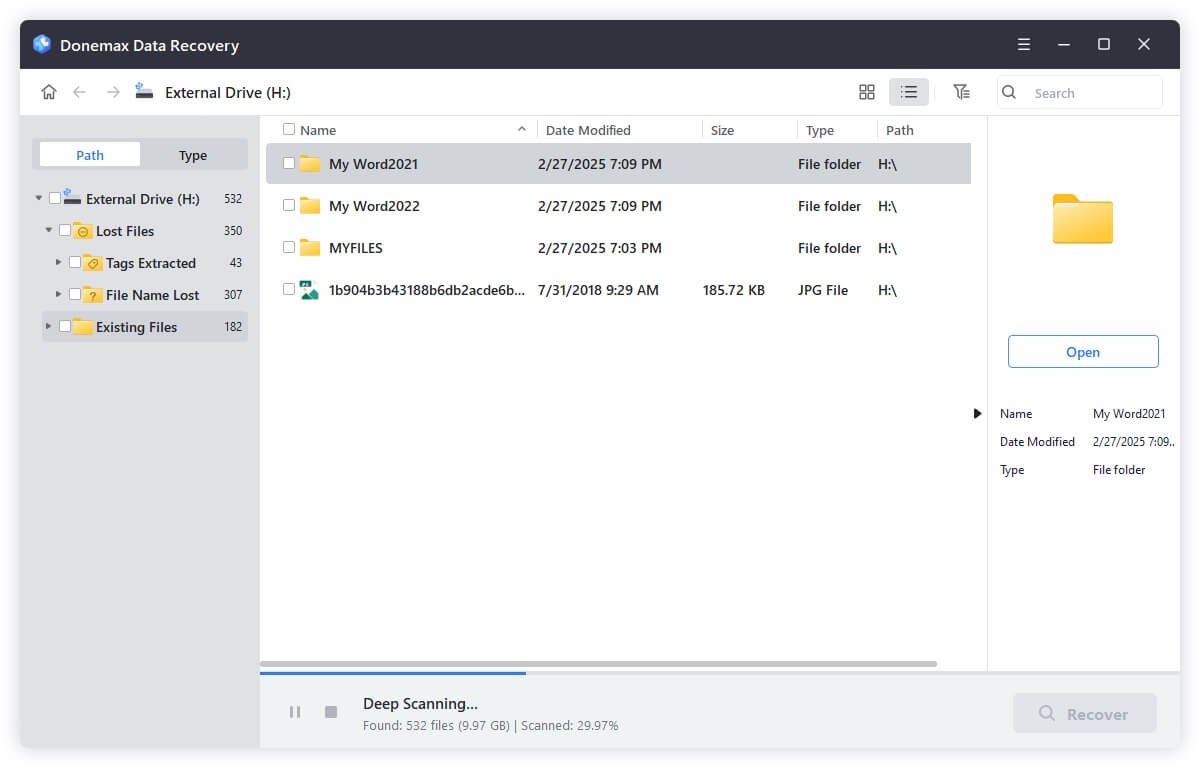 Step 4. When the scanning process is complete, you will see some deleted data appear again. Please select which data you want to recover. Then, click Recover and let the process run until it's finished.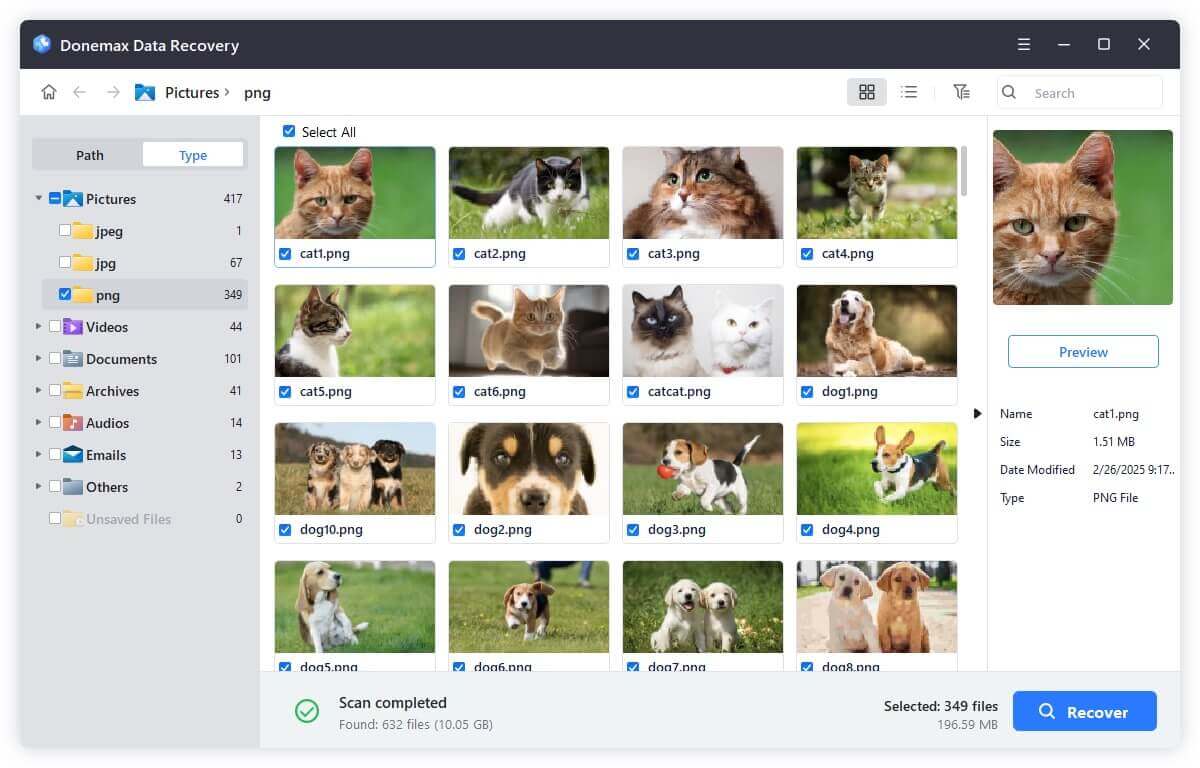 Then, how can you prevent data loss from happening again in the future? You can follow the following tips.
1. Make sure you convince yourself properly that the data to be deleted is not important data. If you are still in doubt and want to free up some space, move the data to your laptop or SD card, but don't delete it.
2. Do not get in the habit of connecting the Sony Digital Camera to any PC. This will make your internal camera memory prone to infection with viruses that can destroy important data it needs.
Hopefully, the tips above can answer your question regarding How to recover deleted photos from Sony Digital Camera.