Best Solutions to Transfer data from Samsung phone to iPhone 13/14
Christina updated on 2022/1/16 to iPhone Data Transfer
With the hot discussion of iPhone 14 on the Internet, your might want to change your Samsung phone to the latest iPhone 14. When you are tired of using Android phones, are you ready to switch to an iPhone, but when you replace the new iPhone device, the old one, How to safely transfer data from an Android phone to a new phone?
Although it might be a daunting task, you can quickly transfer data from Android to iPhone with the proper knowledge and valuable apps.
Here are two solutions that can quickly meet your needs:
Utilize the App - move to ios
Get the phone transfer software and move data
Option one: move to ios
This app is Apple's solution for switching from the Android platform to its iOS platform:
Set up your iPhone or iPad until you reach the "Apps & Data" screen.
Tap on the "Move Data from Android" option.
On your Android phone or tablet, open the Google Play Store and search for Move to iOS.
Open the Move to the iOS application list.
Click Install
Select Open after installation.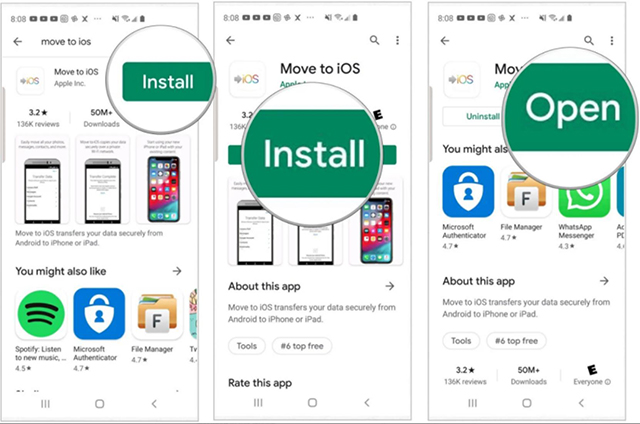 7. Click Continue on both devices.
8. On your Android phone or tablet, select Agree, then Next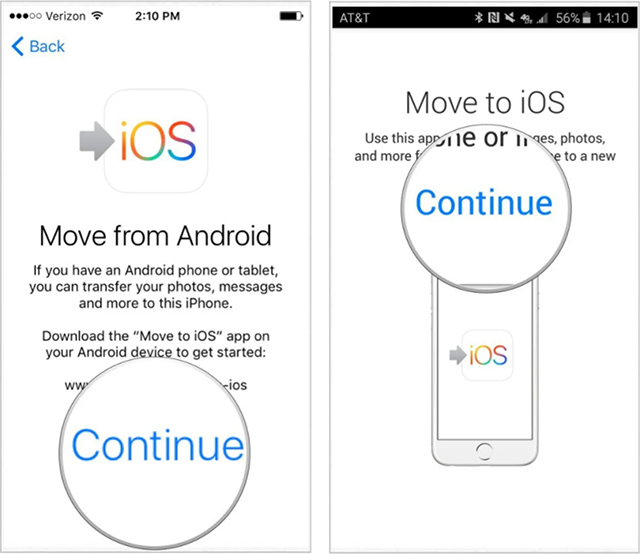 9. On your Android device, enter the 12-digit code displayed on your iPhone or iPad.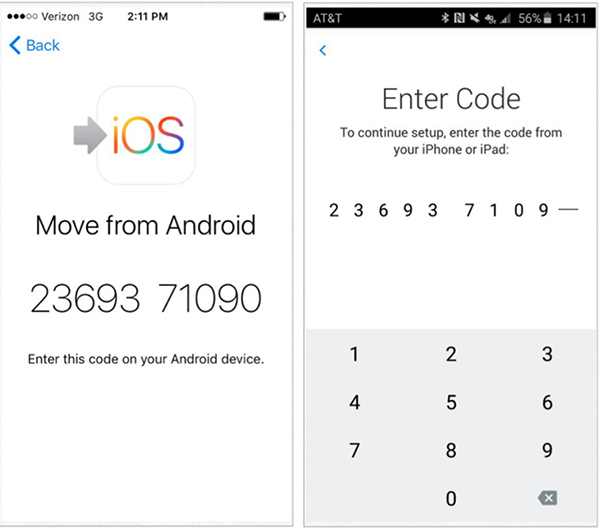 After entering the code, the Android device will connect to your iPhone or iPad over a peer-to-peer Wi-Fi connection and determine what data will be transferred.
It will ask if you want to transfer your Google Account information (so you can quickly sign-in on your new Apple device), Chrome bookmarks, text messages, contacts, and photos and videos from your camera roll. Select everything you want to move.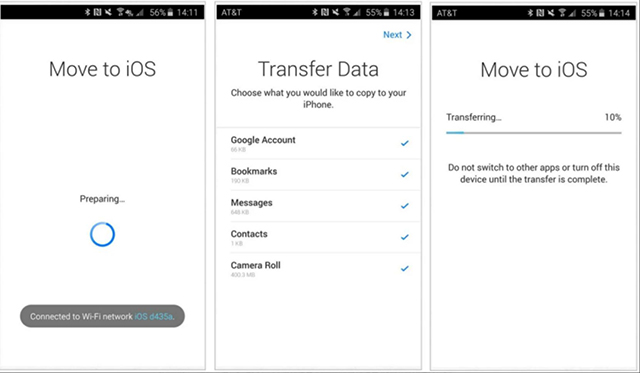 After the transfer process is complete, tap Continue to set up iPhone or Continue to set up iPad on your device and continue to set up a new Apple ID or sign in to your existing one.
Once the setup process is complete, you will be prompted to sign in to the account transferred from the old Android device. Do that, and you're good to go!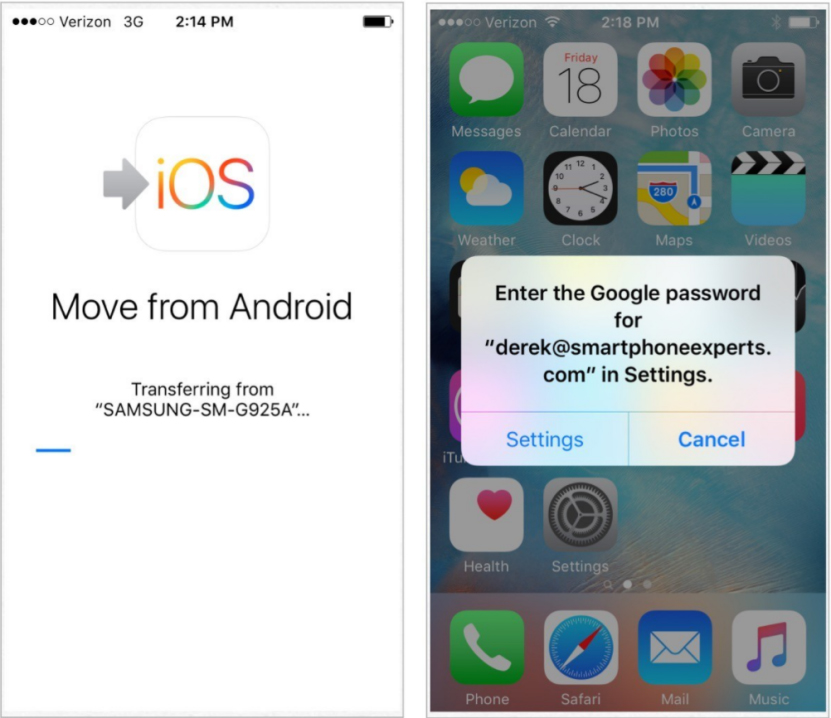 How long the transfer process takes depends on the amount of data you're transferring -- especially if you store many photos and videos.
Summary: Although this method is simple, it has many limitations. For example, your iPhone device must be a new device, and it must be performed under the condition of a WIFI connection. The most crucial point is that the data transmitted is incomplete, such as no need for BOOKS and video on some video devices. The second solution below to transfer software is a bit more comprehensive.
Read More: Best 10 iPhone Data Transfer Software in 2022
Option Two. Find the Phone Transfer Software and Move Data
First, download an Android transfer software - Droid Transfer and use this software to transfer all the data on your Android device to PC, such as contacts, photos, videos, books, music, etc.:
Please note that Droid Transfer will only copy data from your Android device to your PC, not directly to your iPhone. Then, you need to perform further steps to transfer this data from your PC to your iPhone.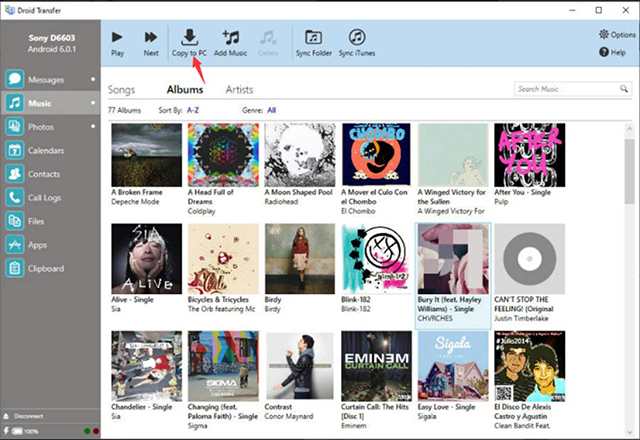 Then, the essential ios transfer software comes on stage. DMtrans is a powerful ios transfer software, which can safely and effectively transfer the data you need from the PC to your iPhone device. Let me introduce the specific operation steps:
Step 1: Open the program, connect your iPhone device, here keep your device activated and trusted: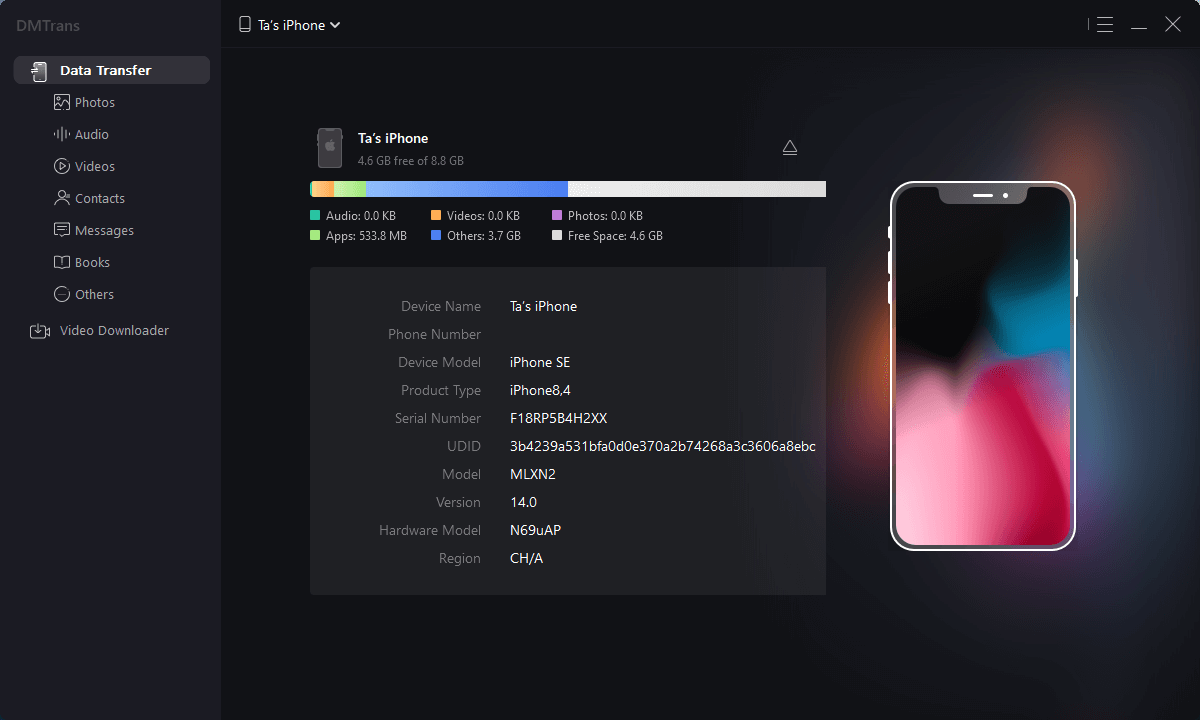 Step 2: Select a subcategory item you need to transmit, such as audio: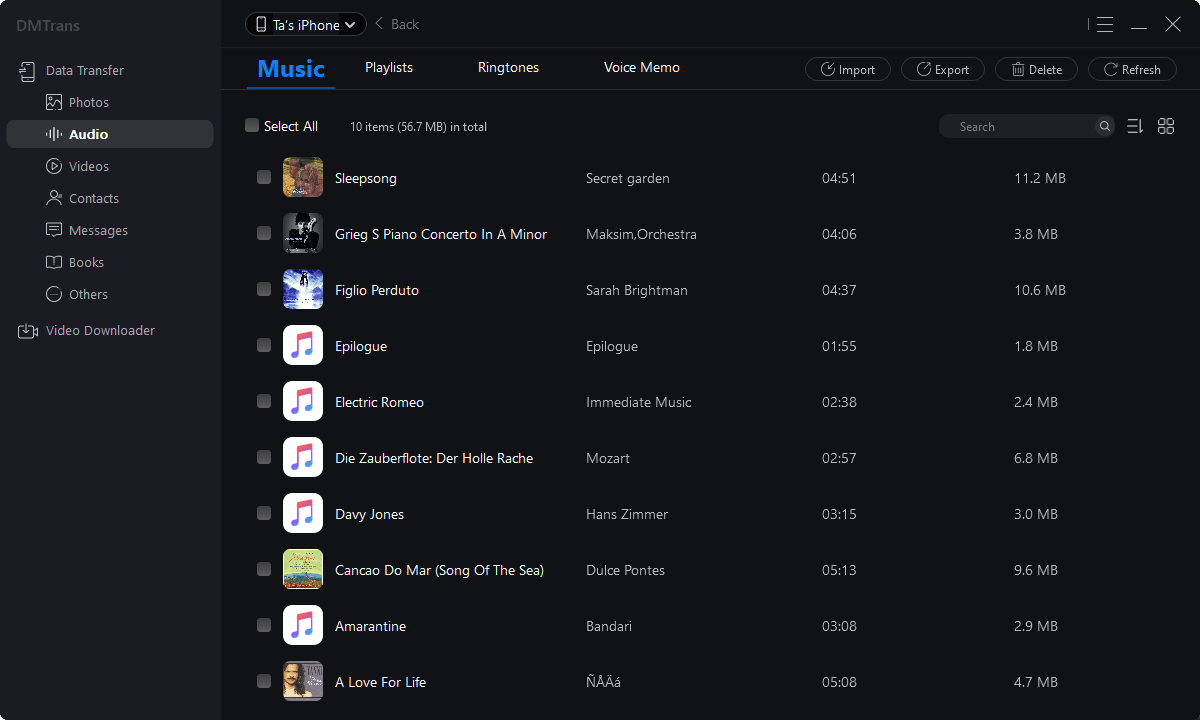 Step 3: Select the Import button, select the audio file, and click Import to easily import the audio file into your iphone device: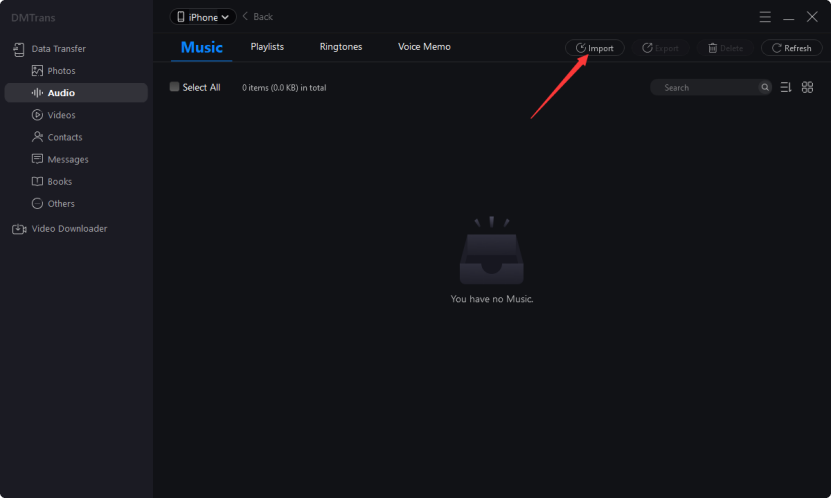 ---
Related Articles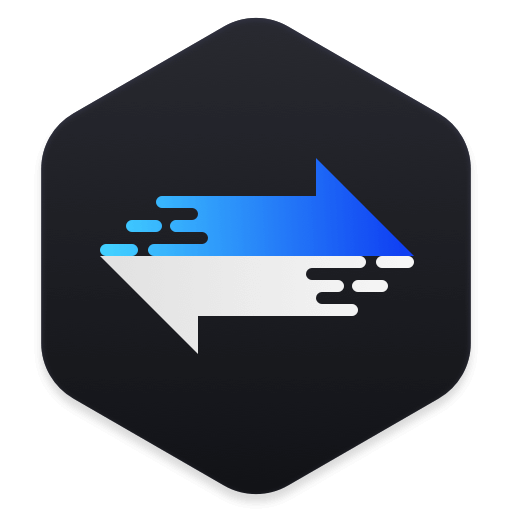 The best iTunes alternative - reliable and easy-to-use iOS data transfer & data management software.
Download
Hot Articles