When you connect an Android phone to a Windows PC, you will be able to manage its internal storage straight from the file explorer on your computer. In order to perform the same thing with your iPhone, you will need to use the Windows file explorer, which will only give you limited access to your iPhone's internal storage. You can use that way to retrieve images from your iPhone, but you will be unable to retrieve any other data.
Aside from images, you have two choices for managing iPhone data from a Windows PC: either share the files to iCloud or use iTunes to execute the transfer directly from the iPhone.
Manage iOS 15 data on computer via iTunes
Using iTunes on a Windows PC, follow these steps to access your iPhone's internal storage space:
Step 1. On your Windows PC, download and install iTunes.
Step 2. Start iTunes and listen to your favorite music.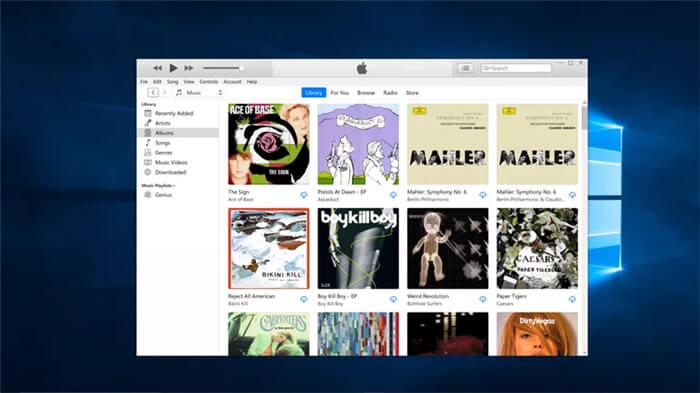 Step 3. Use a Lightning-to-USB cable or a USB-to-USB cable, depending on the kind of connection on your iPhone, to connect it to your computer.
Step 4. On your iPhone, press Trust.
Step 5. To allow your phone to trust your computer, enter the passcode that came with your iPhone.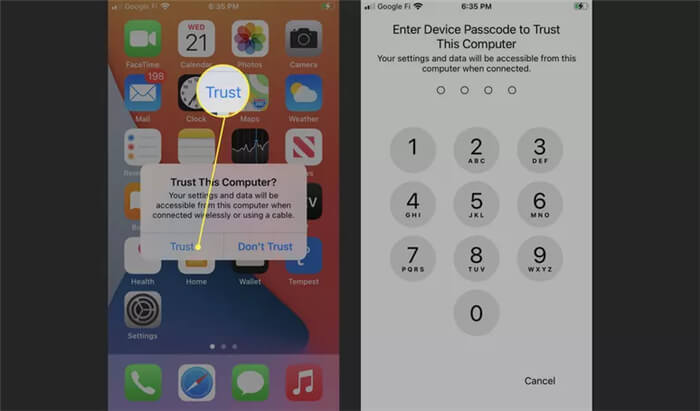 Step 6. Wait for the iPhone to establish a connection, then choose to Continue on your computer when requested to do so.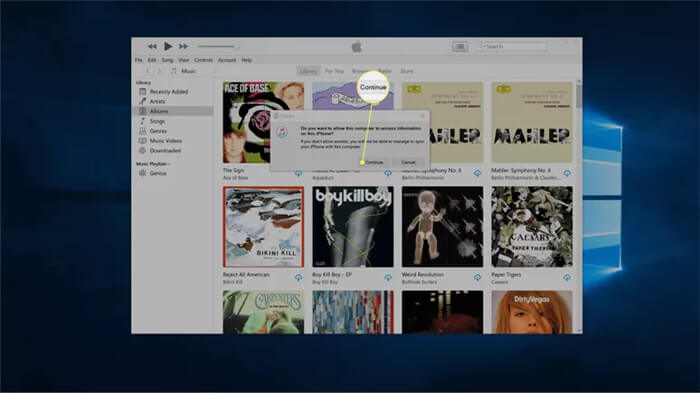 Step 7. Continue by clicking on the Continue button.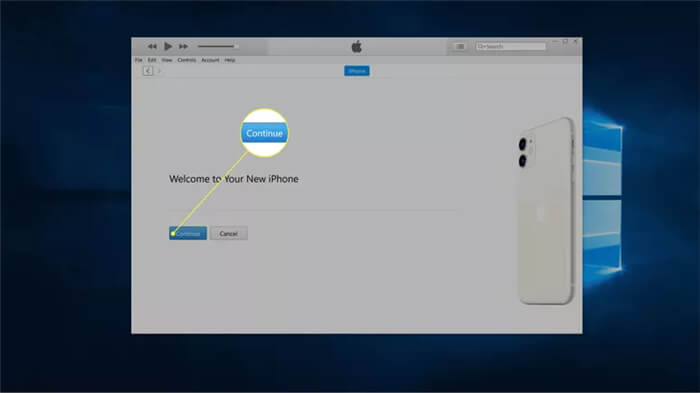 Step 8. To begin, click Get Started.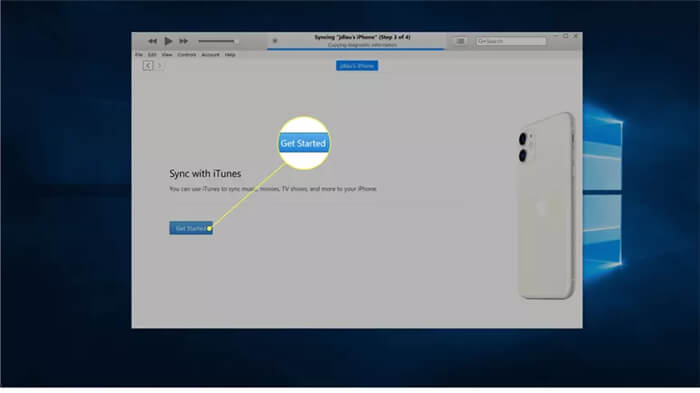 Step 9. Select the iPhone symbol, which may be found towards the upper left corner of iTunes.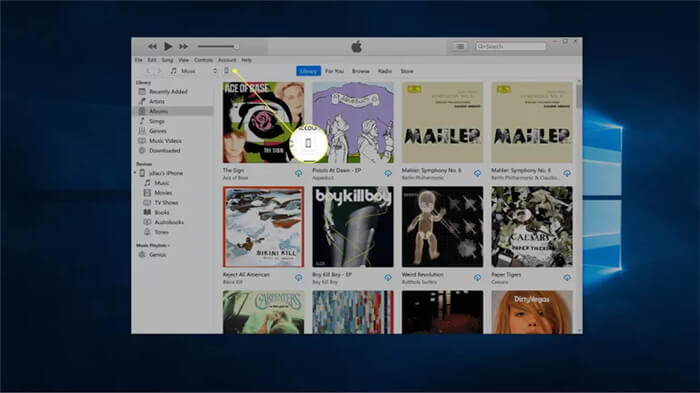 Step 10. Select File Sharing from the drop-down menu.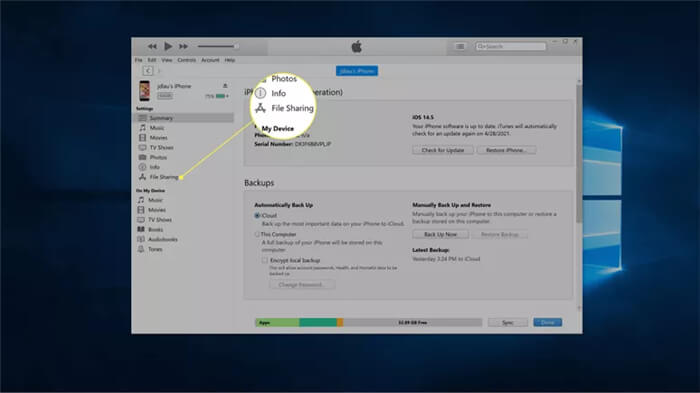 Step 11. Select one app from the list.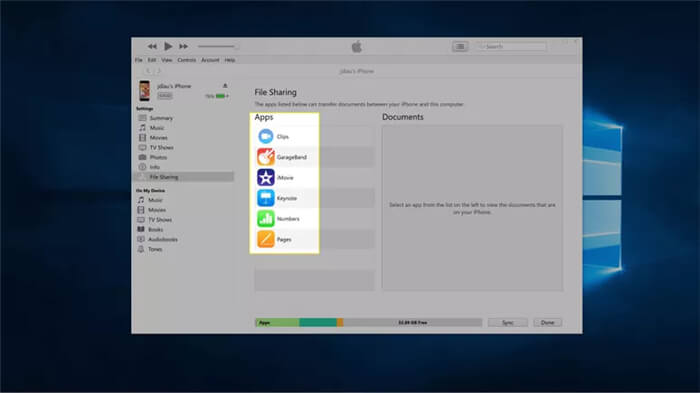 Step 12. Choose a file from the drop-down menu and click Save.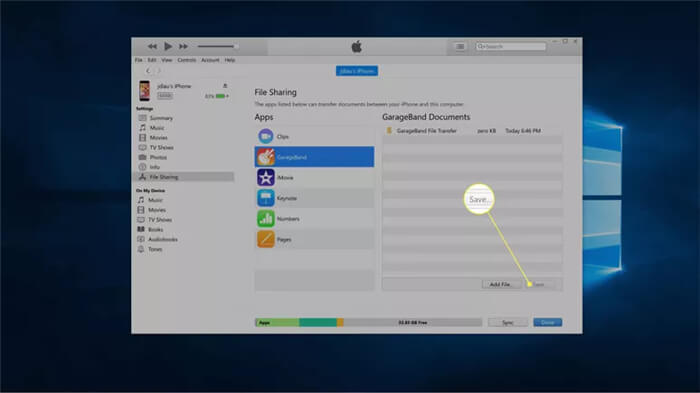 Step 13. Select the folder in which you wish to save the file.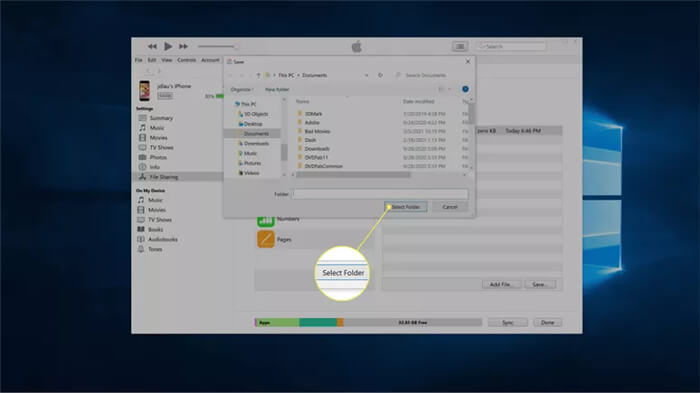 Step 14. Select Folder to confirm your selection.
Step 15. The data will be copied to your PC.
What is the best way to manage iPhone files on a Windows PC by using iCloud?
The iCloud file transfer service makes it easier to transfer large files than it is to move individual files using iTunes when you have access to the internet. You must have iCloud activated on your iPhone, and you must access the files using the iCloud website in order for this to function.
To manage iPhone files on a Windows PC using iCloud, follow these steps.
In case it isn't already enabled, turn on iCloud on your iPhone.
In the case that you've just enabled iCloud backup for the very first time, you'll have to wait until all of the files on your iPhone have been uploaded to the cloud before you can proceed.
Connect to the iCloud website using a web browser on your computer's desktop, and then select the symbol that corresponds to the type of file you wish to transfer.
Select the file or files you wish to transmit by clicking on them.
To download the file, choose it from the download icon in the upper right corner.
Click Store as, and then browse to the location where you want to save the data.
Best iOS 15 data management & transfer software for Windows and Mac
It seems a bit difficult to manage iOS 15 device data on your computer with iTunes or iCloud. We strongly recommend you to try iOS data management & transfer software to help you manage or edit iOS 15 data on your computer.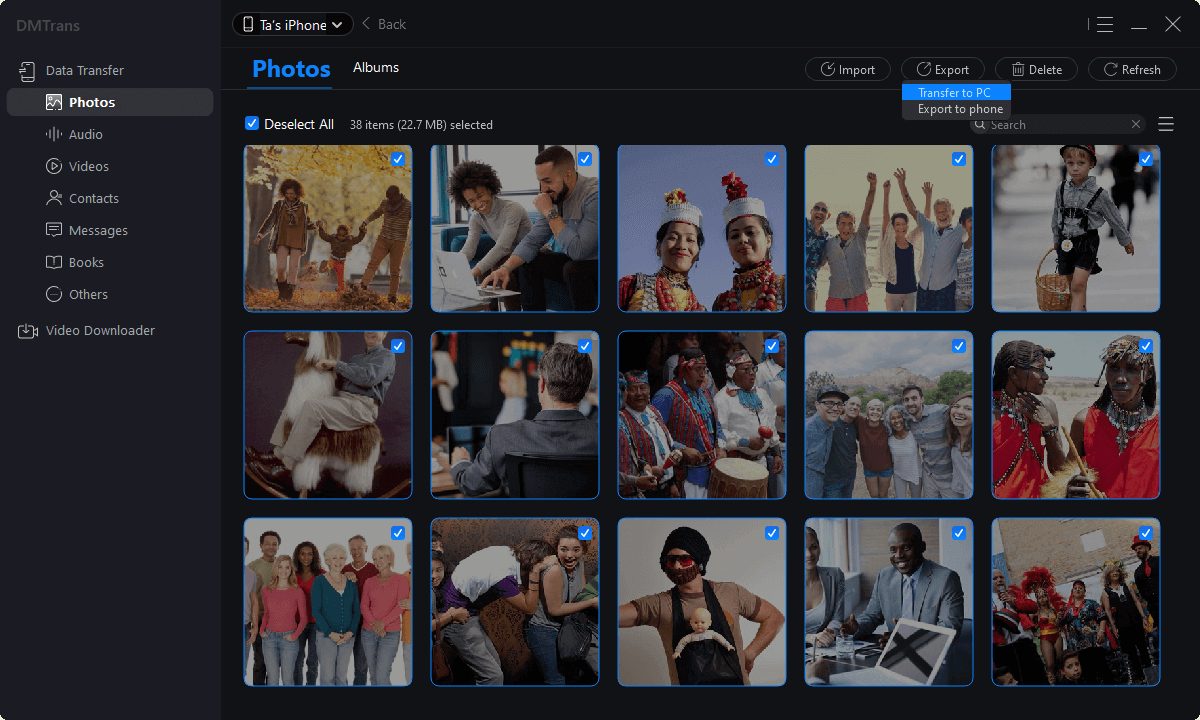 DMtrans is a very easy-to-use iPhone/iPad/iPod touch data manger software. It can help you edit iOS 15 data on your computer and transfer data between iOS 15 device and PC/MAC.
DMtrans - iOS data transfer software
Quickly copy, delete, move iOS 15 device data on PC, Mac.
Transfer photos, videos, messages and more between iOS 15 device and your computer.
DMtrans can help you quickly import data from your computer to iPhone/iPad or export data from your iPhone/iPad to your computer, check the full user guide >>