"I want to restore everything from an iTunes backup to my iPhone."
When it comes to phones, Apple is an industry giant. When a new iPhone series is released, many people will place an order for the first time. And the iPhone 14 is just around the corner, so transferring content from the old iPhone to the new iPhone, like transferring contacts to the new iPhone, is very necessary.
To solve this problem, Apple has come up with several solutions, such as migrating data through iTunes backups, all of which are designed to make it easier for users to set up a brand new iPhone, but they still have their pros and cons. In this article, we'll cover two common ways you can move content and data from your old iPhone to your new iPhone:
Method 1: Set up a new iPhone from an iTunes backup
1. Connect the old iPhone to the system and launch iTunes.
2. Select the device and go to the "Summary" page.
3. Under the "Backup" section, click the "Back Up Now" button to complete a full backup of your phone. Make sure you are backing up on your computer and not iCloud.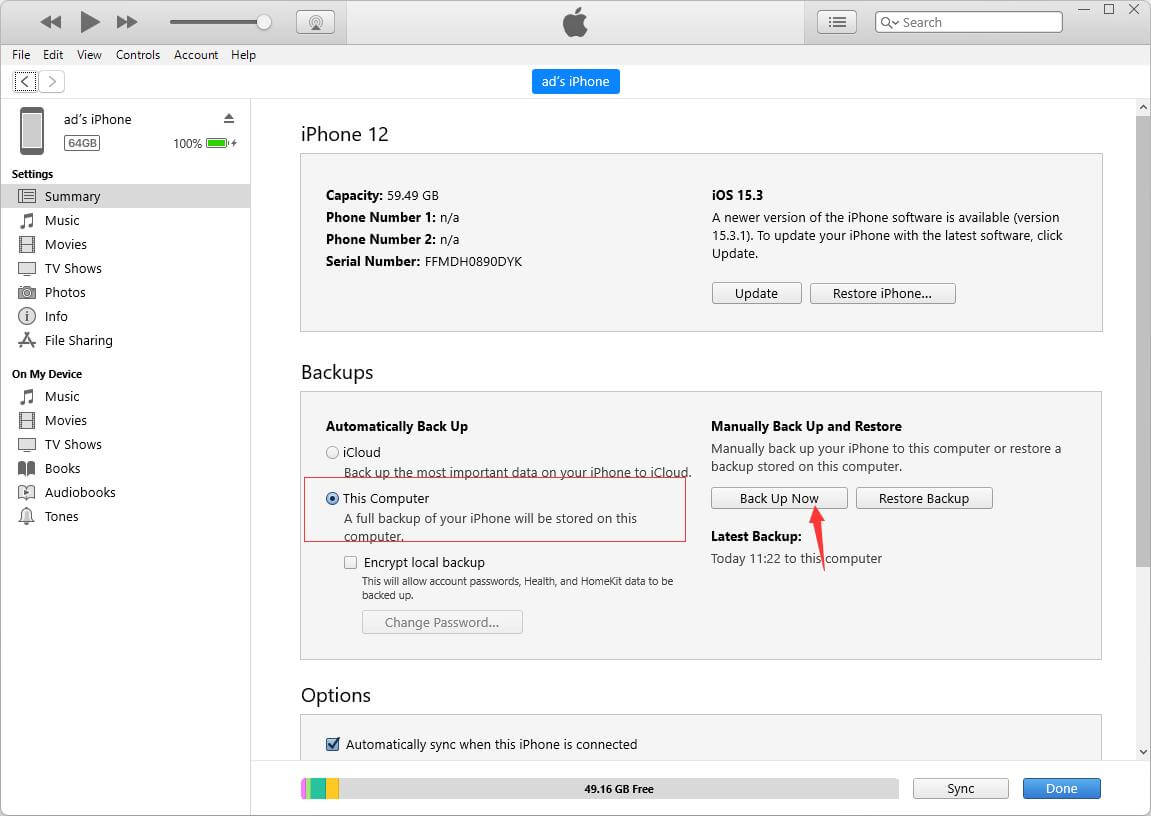 4. After backing up the device, disconnect and plug the new iPhone into the system.
5. Launch iTunes and wait for it to recognize the new iPhone. Here you can choose to set up your device when restoring a previous backup.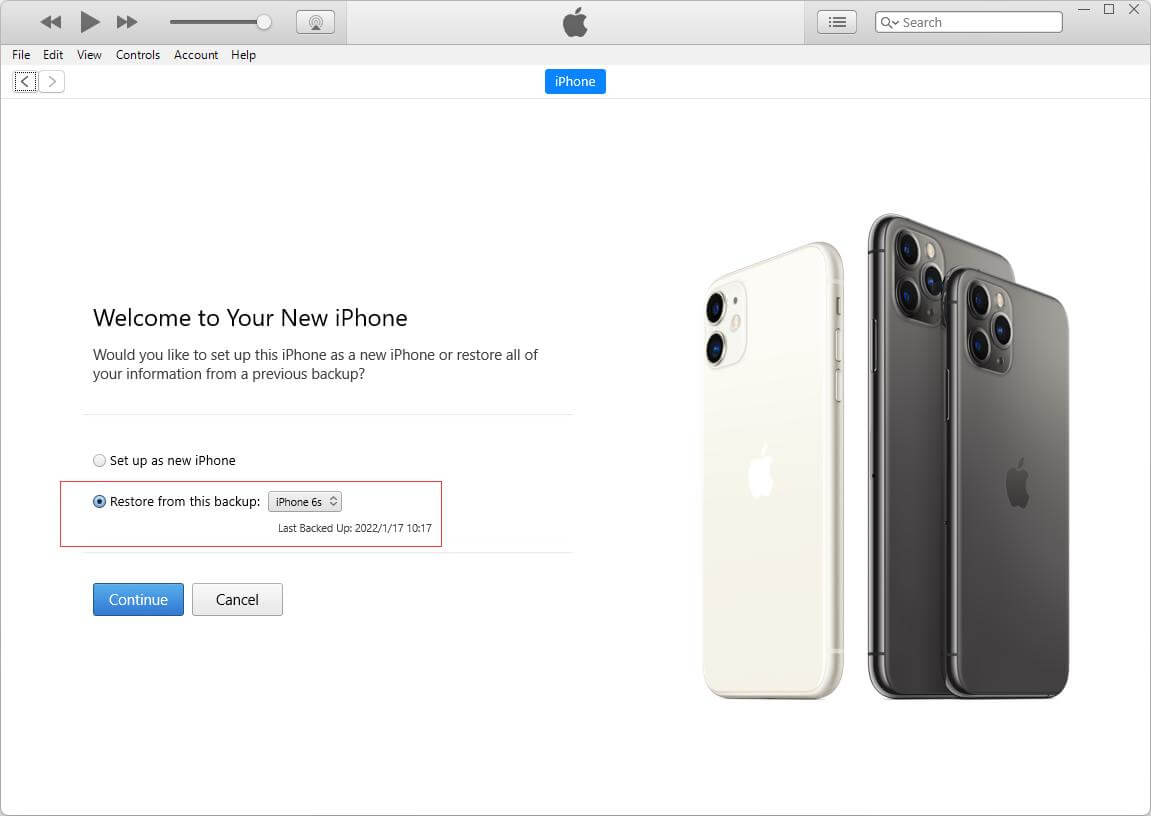 Method 2: Use DMTrans to Transfer Data from One iPhone to Another
The above iTunes backup and recovery method is a method provided by Apple. Although Apple offers this method, the operation is more complicated and cannot transfer all data, such as pictures and other data. For easy data migration and management solutions, you can try to use DMTrans software.
DMTrans, as a free iPhone data management software, supports the transmission of various types of data such as music, photos, contacts, books, podcasts, etc. This iPhone data transfer software also can download YouTube, Instagram, Facebook, and Twitter videos.
Below we take pictures as an example to briefly introduce this software:
1. First download and install the DMTrans software, then open the software: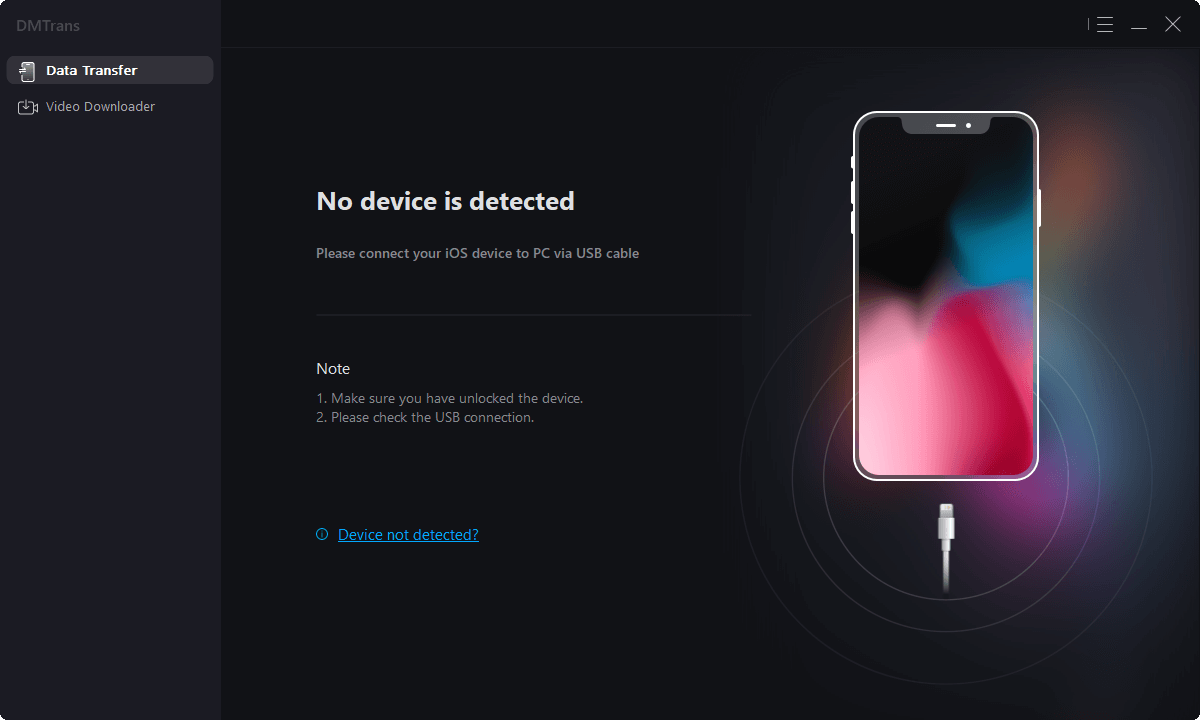 2.Insert both old and new iPhone devices at the same time, then the old device is the source and the new iPhone is the target: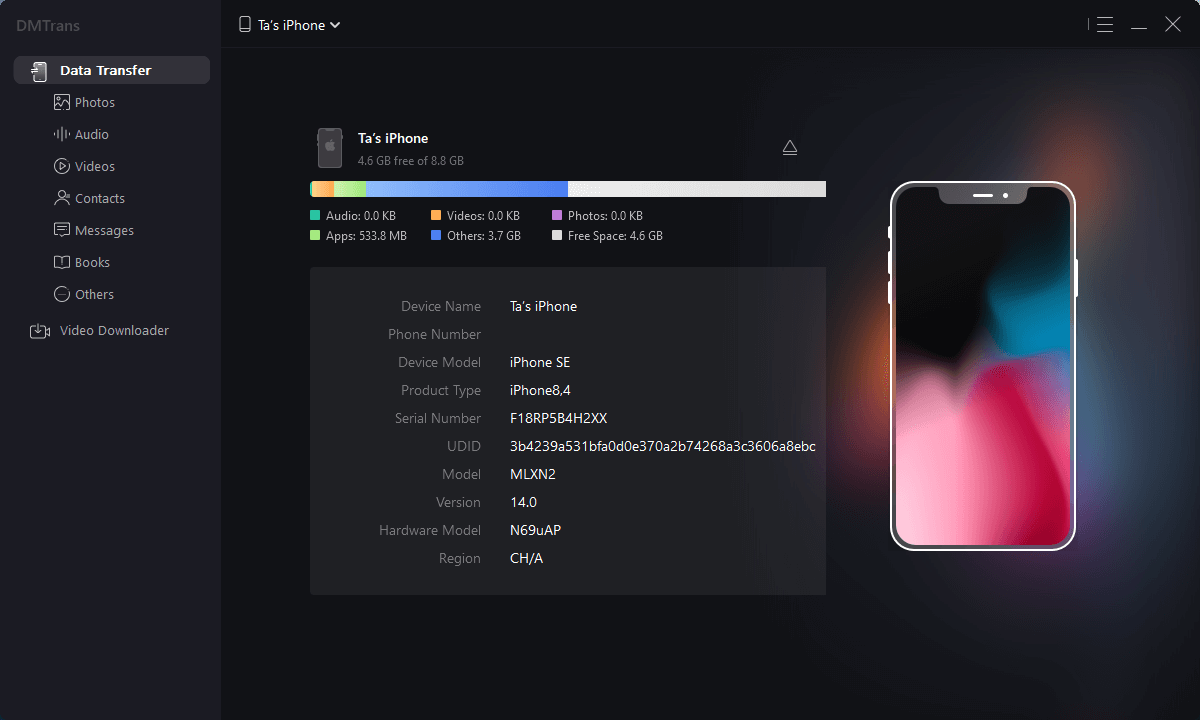 3. Select the type of data you want to transfer, and then select Click to transfer to another device: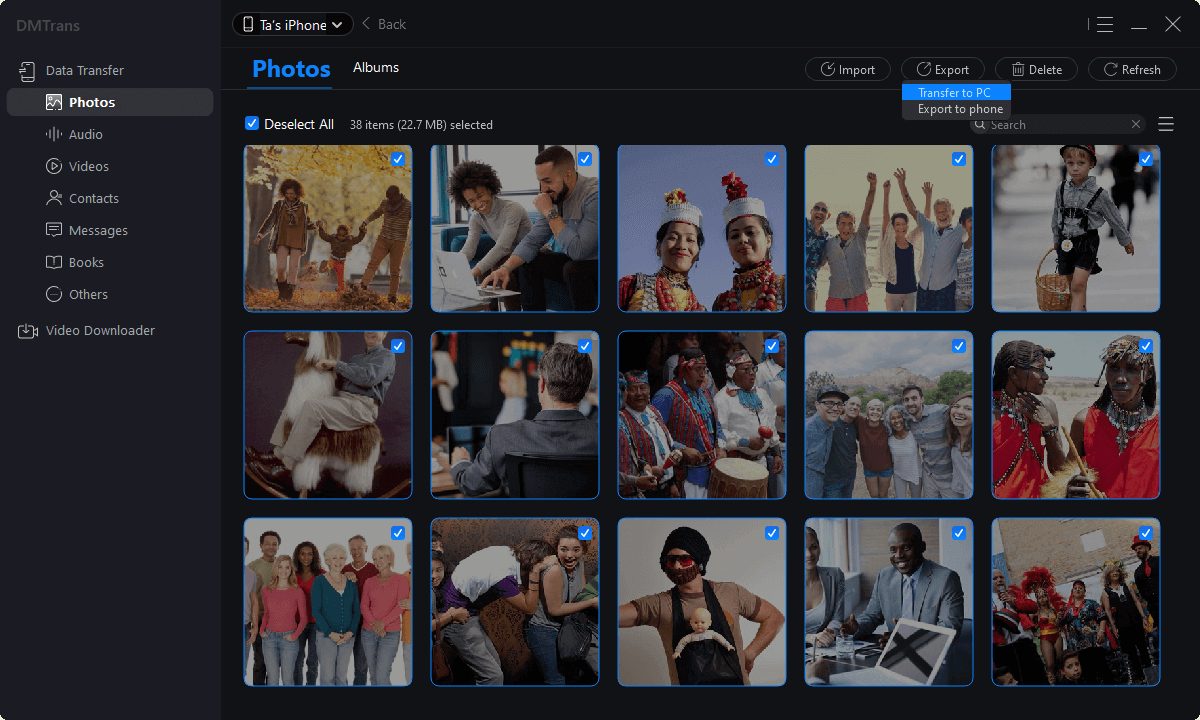 Conclusion
We discussed two methods to realize data migration from the old iPhone to the new iPhone. The first method is Apple's own iTunes backup and restore. The process of the method is cumbersome, and there are not all types of supported data. The second method is to use DMTrans software to realize data migration. The process is simple to transfer data between iOS devices. So, if you choose based on availability and timing, is it better to use DMTrans to achieve the best? What do you think?