What is NVMe SSD? We hear a lot about SSDs, but NVMe is very new to us. In fact, with the development of SSDs, there are many different types of chip structures in the SSD field, such as SATA, mSATA, NAND, MLC, TLC, etc. What is NVMe solid state? This call looks a lot like SATA solid state, M.2 solid state, but in fact NVMe solid state refers not to an interface, but to a specification. This article will tell you more about what is NVMe SSD and how it works.
PAGE CONTENT: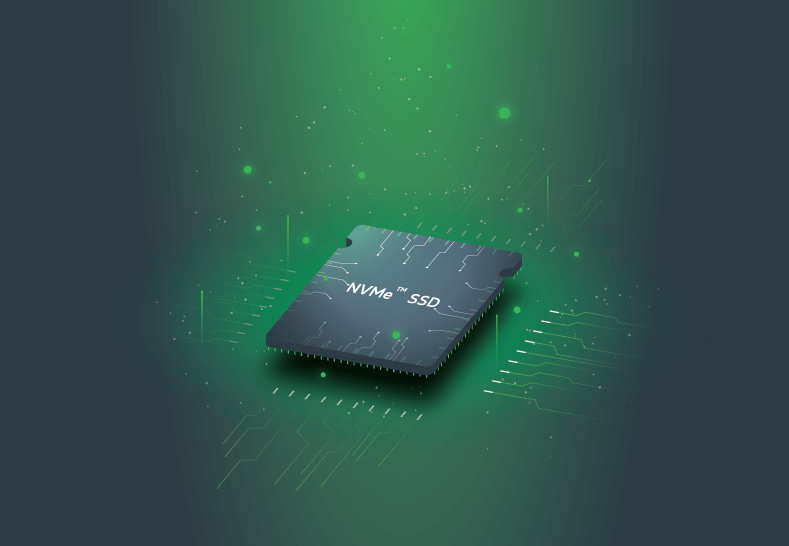 What is NVMe SSD?
The official definition of NVMe (Non-Volatile Memory express) describes it as "an open collection of standards and information to fully unlock the benefits that non-volatile storage can provide in all types of computing environments, from mobile to data centers. NVMe technologies to provide high-bandwidth and low-latency storage access."
NVMe is a logical device interface specification. He is a bus transport protocol specification (equivalent to the application layer in a communication protocol) similar to AHCI (Serial ATA Advanced Host Controller Interface/Advanced Host Controller Interface) and based on the device logical interface for accessing non-volatile memory media attached via the PCI-Express (PCIe) bus, although the PCIe bus protocol is not necessarily required in theory.
Solid-state drives can be divided into two zones according to read and write performance, part is the low-speed zone, the products in this zone mainly use the interface of the AHCI protocol, such as SATA, mSATA, etc., the speed of the low-speed zone is not fast, just over the mechanical hard drive read and write speed of just a few times, belonging to the primary products; and the other part is the high-speed zone, the solid-state using PCIe and support NVMe protocol, it the solid state products read and write speed is very fast, easily reach the rate of thousands of megabytes, and even some can do read rate 3000 + MB / s.
How NVMe SSD works in PC?
Before you can get NVMe working on your computer, you need to determine if your computer supports NVMe. a simple determination can be made by following these steps. Take Win10 system as an example, the steps are as follows:
✦ 1. Right click on the desktop [This PC] and select [Manage].
✦ 2. Enter the computer management library, select [Device Management] in the list on the left.
✦ 3. The right side to expand the detailed list of devices, in which find and click on the [storage controller].
✦ 4. Expand the list of controllers, there is no "Standard NVM Express controller" means NVMe is not supported, there is "Standard NVM Express controller", means NVMe is supported.
After confirming that the PC supports NVMe, how does it work on the PC? There are 2 types of NVMe queues, one of which is for administration, called Admin Queue (Admin Queue), and there is only one, and the other is Command Queue (Command Queue), which can have up to 65535. The number and mode of these command queues are set by the Admin Queue. Each of these queues is actually a queue pair, that is, it includes two queues, the Submission Queue and the Completion Queue, respectively. The Submission Queue is used for sending NVMe commands from the host side to the NVMe device, while the Completion Queue is used for the NVMe device to provide feedback to the host on the execution of the commands.
NVMe uses a doorbell mechanism to inform the controller if there are new requests/commands in the command queue. This means that each queue has a Doorbell pointer. For the send queue, this pointer represents the tail pointer of the send queue. After the host side writes data to the send queue, it updates the tail pointer mapped to the doorbell located in the device register space. At this point, it is known on the controller side that a new request/command has arrived, and processing of it can be performed next.
When the controller completes an NVMe request, the completion queue is used to inform the host side of the completion result. Unlike the send queue, the completion queue is told to the host side through an interrupt mechanism (either INTx, MSI or MSIx). This is the mechanism by which NVMe works.
Advantages and Disadvantages of NVMe
NVMe has many advantages over other hard drives. NVMe is able to take advantage of parallel data paths, providing faster speeds so that existing applications as well as new applications can work more efficiently. Of course the new technology places higher demands on computer systems, so there are some drawbacks.
★ Advantages of NVMe:
Low power consumption - NVMe incorporates automatic power state switching and dynamic energy management.
Low latency - The NVMe protocol can be directly connected to the CPU through the PCIe channel, so data does not need to be relayed through the controller to the CPU as it does with SATA.
High compatibility - NVMe SSDs can easily match different platforms and systems and work without the need for corresponding drivers from manufacturers.
Big increase in IOPS - NVMe, on the other hand, can increase the maximum queue depth from 32 to 64,000, and the IOPS capability of SSDs will be significantly increased.
★ Disadvantages of NVMe:
Unable to hot-swap - NVMe SSDs are not allowed and cannot be hot-swapped in most cases, and there is no way to easily use the backplane or front compartment for maintenance management.
Storage density issues - While NVMe is small and easy to drink power and data in one port, the personal storage limit is low.
Expensive - Although there are some advantages over other hard drives, NVMe SSDs cost more, and its storage uses advanced technology, so the device is more expensive.
How to fix NVMe SSD not showing up in PC?
Excluding some physical reasons, the main reasons why NVMe SSDs don't show up are unpartitioned or unformatted. To solve these two problems, I recommend using NVMe SSD repair software - Donemax Data Recovery, which is a 100% effective data recovery software that allows you to fix your NVMe SSD not showing up in PC with Donemax Data Recovery no matter you have no computer skills.
💡Why we choose Donemax Data Recovery to fix NVMe SSD not showing up in PC?
The reasons for choosing Donemax Data Recovery to fix NVMe are multiple. First of all, as a professional data recovery expert, Donemax is committed to serve all users who have data recovery needs, regardless of whether they have a basic computer knowledge or not, and in addition, Donemax Data Recovery supports data recovery from multiple formats and devices, such as,data from PC, laptop, HDD, SSD, external disk, USB drive, memory card, digital camera, RAID. Finally, Donemax is an efficient, fast and secure software that protects users' privacy 100%.
💡Steps to fix NVMe SSD with Donemax Data Recovery:
Step 1. Select the drive.
Run the data recovery software and then choose the NVMe SSD from the drive/device list.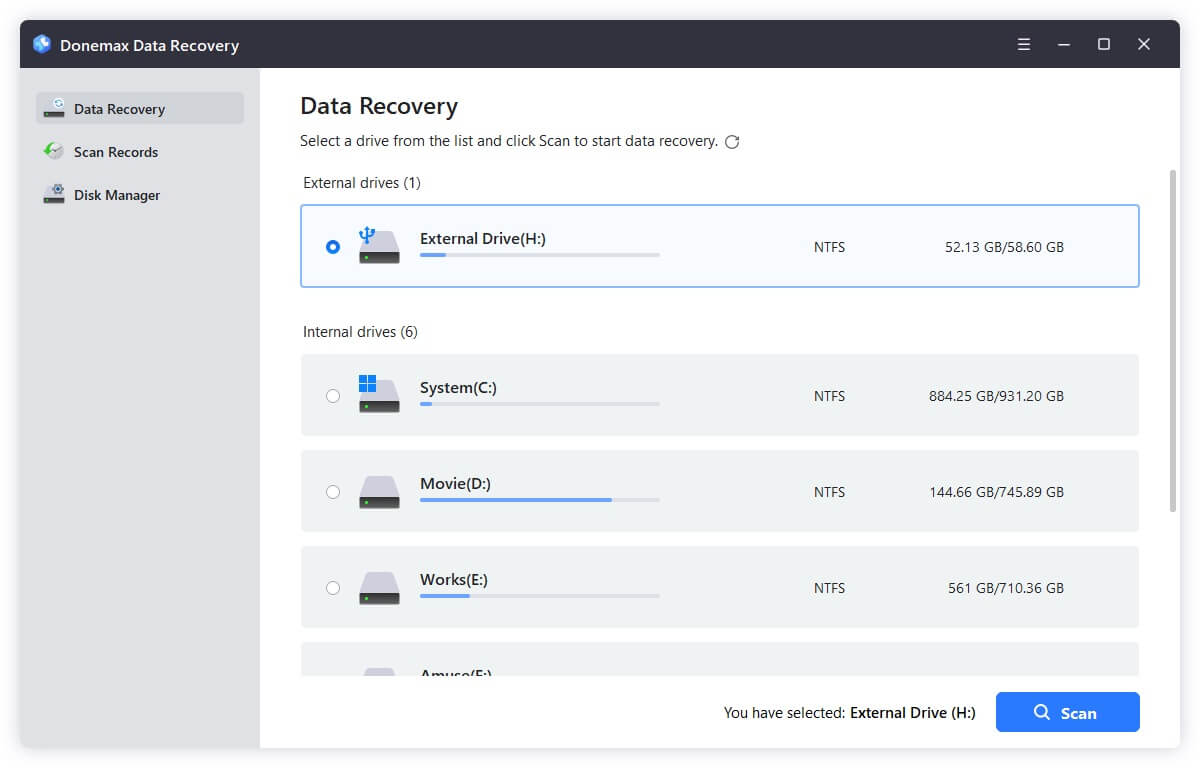 Step 2. Scan the drive.
Click the Scan button to continue and the software will look for the lost files from the NVMe SSD.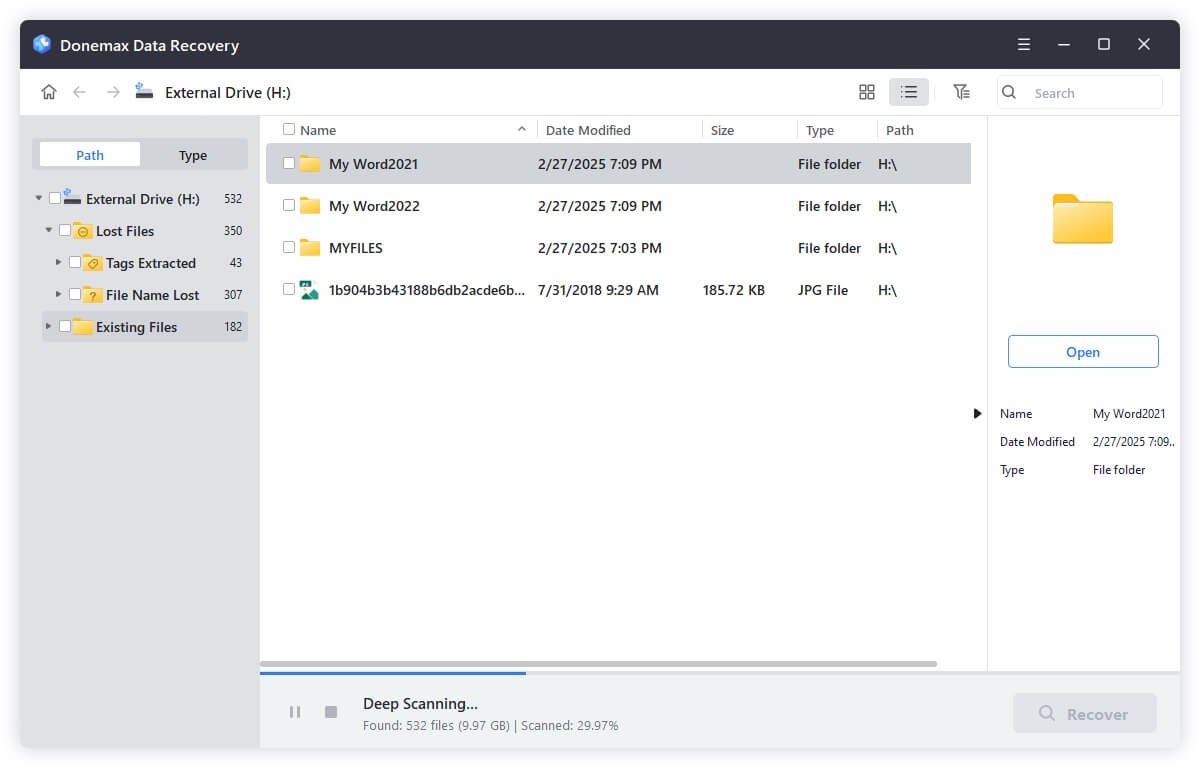 Step 3. Recover deleted files.
After scanning the NVMe SSD, you can check the found files to recover the wanted files to another drive.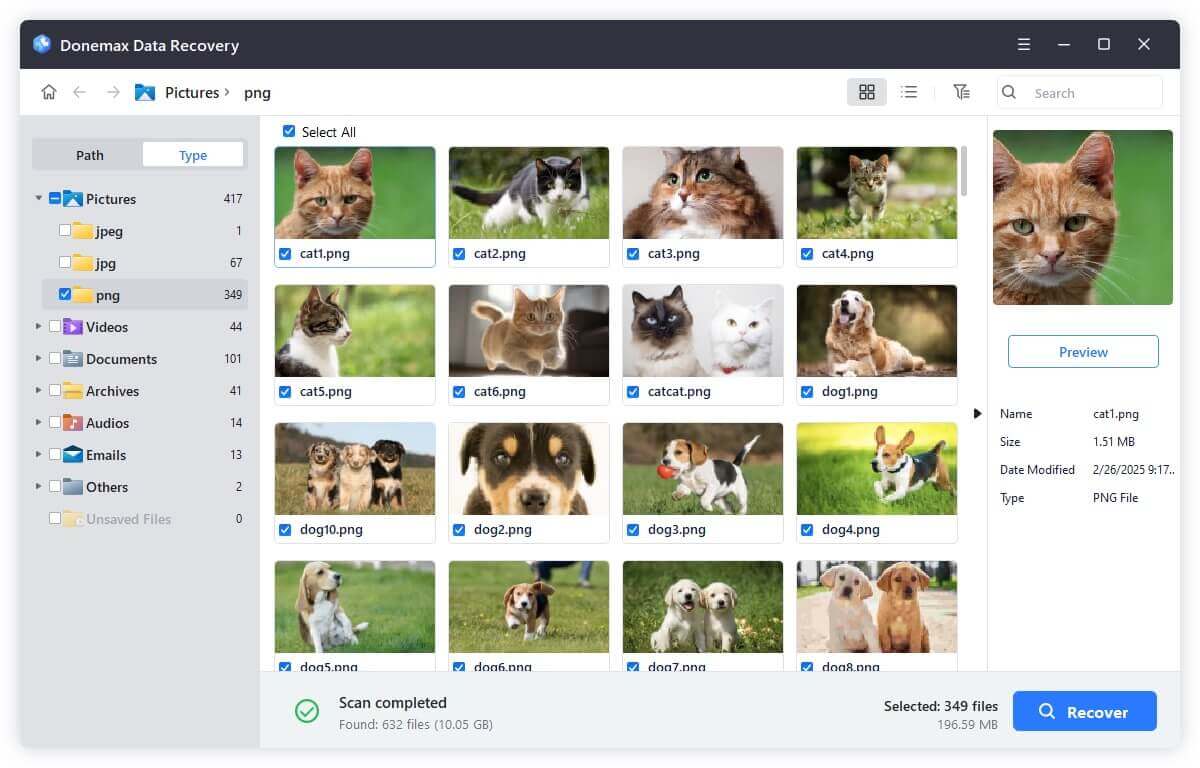 NVMe SSD FAQs:
NVMe is a high-performance, NUMA (non-uniform memory access) optimized, highly scalable storage protocol for connecting host and memory subsystems.NVMe is specifically designed for non-volatile storage such as NAND and flash memory, and the NVMe protocol is built on a high-speed PCIe lane.
NVMe SSDs are significantly faster than any SATA SSD. The theoretical read speed of SATA2 interface is 3Gbps, SATA3 interface is 6Gbps, and NVME interface is 16Gbps or 32Gbps.
Right-click the Start button on the taskbar, and then open Disk Management. In the Disk Management window, right-click the SSD name, and then click Properties. In the Properties dialog box switch to the Details tab. Finally, in the Properties drop-down box here, select the Hardware ID and if your SSD type is NVMe, you will see NVMe mentioned in the Value field, if not, you will see SATA.
Conclusion
What is NVMe SSD and how it works? As a new technology in the SSD field, NVMe far exceeds many other SSDs in terms of speed and power consumption. This article not only introduces the advantages and disadvantages of NVMe SSDs, but also how to fix the problem of NVMe not displaying on your computer. You can download Donemax Data Recovery to give it a try, you won't be disappointed.

Contributing Writer
Lucien is a writer and a chief programmer of Donemax software who has worked in the company for 5+ years. He has written much of the content on the site and devotes to providing troubleshooting and solution for Windows and Mac users including disk cloning, data recovery, migration, eraser, error fixes.

Editor in chief
In order to effectively solve the problems for our customers, every article and troubleshooting solution published on our website has been strictly tested and practiced. Our editors love researching and using computers and testing software, and are willing to help computer users with their problems
Hot Donemax Products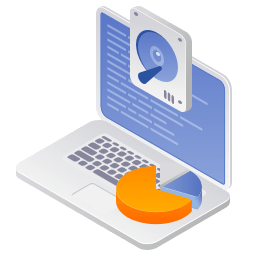 Clone hard drive with advanced clone technology or create bootable clone for Windows/Mac OS.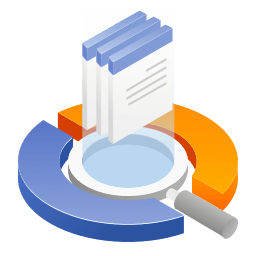 Completely and easily recover deleted, formatted, hidden or lost files from hard drive and external storage device.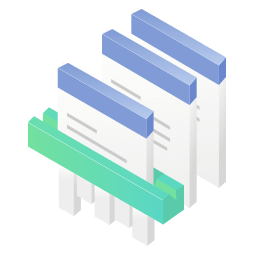 Certified data erasure software - permanently erase data before selling or donating your disk or any digital device.