Microsoft's Resilient File System (ReFS) is nearly ready for inclusion in Windows 11 or 12. Even while ReFS has been around since Windows 8, it has only been offered for secondary drives; in the most recent previews of Windows 11, Microsoft is actively promoting ReFS as the file system for the bootable partition.
Information storage and retrieval are the responsibility of the file system. Regarding file systems, Windows 11 sticks with the tried-and-true NT File System (NTFS), which debuted with Windows NT 3.1 in 1993 and is the industry standard even now.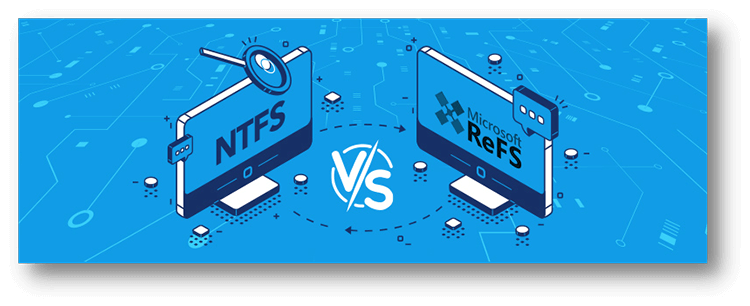 NTFS has been around for a long time and isn't up to date with many of today's requirements, despite giving numerous tools to manage data on a partition, such as dependability, performance, and others. That's why Microsoft's been developing the ReFS replacement.
ReFS vs. NTFS: Performance
Features unique to both NTFS and ReFS can boost file system performance dramatically. Windows Server 2008 introduces transactional NTFS, a real-time file system that can track system activity. When working with files, atomic transactions are used, allowing many changes to be made to files during a single operation.
All activities must succeed in the transaction, or the transaction must fail. Adopted changes persist to disc, and any uncommitted transactional activity is rolled back in case of a system failure. As a result, transactions allow you to perform tasks without delay or error and save your work as you go.
Also, NTFS can save space by compressing system files with compression methods. Last, NTFS volumes can adjust their sizes using free space on the hard drive to expand or shrink the volume.
ReFS vs. NTFS: Exchange Data
Since the beginning of time, NTFS has been the preferred file system for Exchange. Resilient File System (or ReFS for short) was introduced with Windows Server 2012. ReFS was developed as an alternative to NTFS due to its weaknesses, most notably in data integrity.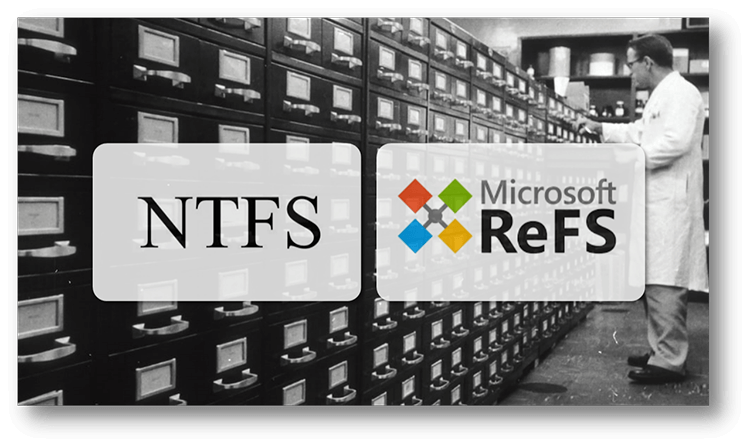 Exchange 2010, the most recent version of Exchange when Windows Server 2012 became RTM, was not supported to run on ReFS. Exchange 2010 does not currently have support for ReFS. Exchange 2013, however, entered the market shortly after Windows Server 2012 and featured support for NTFS and ReFS.
Disabling integrity testing for Content Index-exclusive volumes is recommended but not required. Despite this, NTFS is still the preferred file system format. It's probably not a huge surprise that NTFS is the only file system on which customers have deployed Exchange 2013.
ReFS vs. NTFS: Reliability
Reliability is an important factor to consider when contrasting ReFS vs. NTFS. If a system failure occurs, NTFS may restore it to an earlier point using checkpoints and log files. In the event of a bad-sector problem, NTFS will label the faulty cluster as bad, delete it, and replace it with a healthy one.
NTFS's Self-healing function allows for complete file system protection without the need to mount the volume in read-only mode. However, ReFS also has several measures that guarantee the safety of the stored data. To do automatic repairs without affecting volume availability, ReFS can be integrated with Storage Spaces.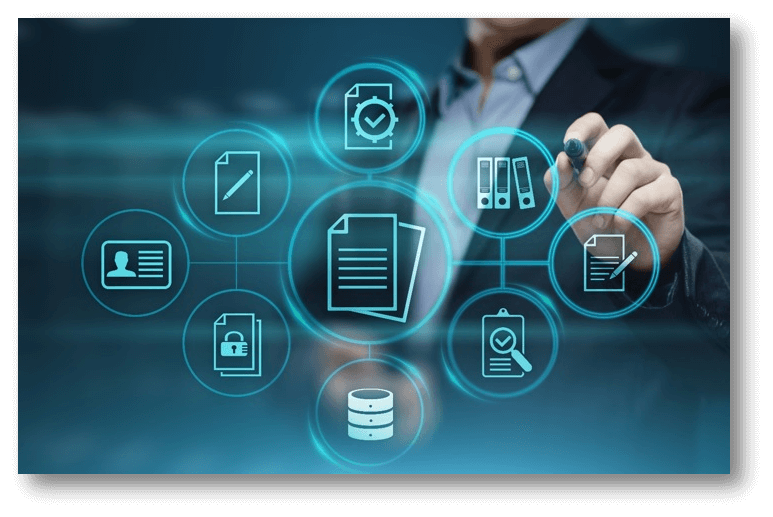 In addition, ReFS uses a copy-on-write approach, which means that any modifications to a file are copied to a fresh section of disk space. There are checksums embedded in both the ReFS metadata and the file contents, allowing you to quickly identify and fix any data corruption issues that may arise.
ReFS vs. NTFS: Features
ReFS
Block cloning, sparse VDL, and real-time tier optimization are just a few of ReFS's performance boosters. It can boost the efficiency of virtualized applications and deliver high-performance storage simultaneously.
ReFS adds several useful capabilities, such as proactive error correction, data rescue, integration with Storage Spaces, and integrity streams. It allows it to detect corruption while online and fix them accurately.
NTFS
File and folder permissions allow you to control who has access to them, what kind of access they have, and under what circumstances. It uses BitLocker Drive Encryption to stop unauthorized users from removing a drive or reading the user's password in the system files.
There is a log file in NTFS. NTFS uses a log file and checkpoint information to restore file system consistency following a system failure and subsequent restart. The cluster containing the faulty sector is dynamically remapped by NTFS after a bad-sector error occurs, making the cluster poor and necessitating the allocation of a new cluster for the data.
FAQs About NTFS and ReFS:
No, Microsoft has not provided to solution to format NTFS partition to ReFS partition. It may be offered in future Windows systems. You can open Disk Management on your Windows 11 PC, and check if it could format the NTFS drive to ReFS drive.
Disk cloning software, such as Donemax Disk Clone can help you clone a ReFS hard drive. Just download and install this software on your PC, then run it to clone the ReFS hard drive.
Download a data recovery program, such as Donemax Data Recovery.
Select the formatted NTFS drive or ReFS drive.
Click on Scan button.
Preview and recover lost files.
Conclusion
Two areas where ReFS aims to excel above NTFS are data corruption resistance and scalability. However, ReFS is still in its infancy as a file system; therefore, its features aren't as refined as those of NTFS. You should weigh the size of your organization, your virtual environment's requirements, and your data's sensitivity before making a final decision. Finally, we can state that each file type has its uses and benefits.

Contributing Writer
Steven has been a senior writer & editor of Donemax software since 2020. He's a super nerd and can't imagine the life without a computer. Over 6 years of experience of writing technical solutions and software tesing, he is passionate about providing solutions and tips for Windows and Mac users.

Editor in chief
In order to effectively solve the problems for our customers, every article and troubleshooting solution published on our website has been strictly tested and practiced. Our editors love researching and using computers and testing software, and are willing to help computer users with their problems
Hot Donemax Products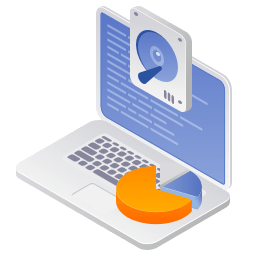 Clone hard drive with advanced clone technology or create bootable clone for Windows/Mac OS.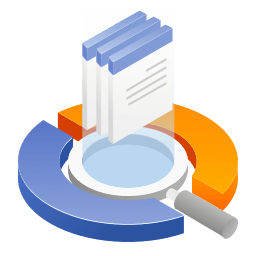 Completely and easily recover deleted, formatted, hidden or lost files from hard drive and external storage device.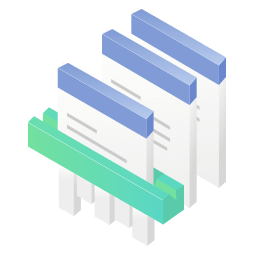 Certified data erasure software - permanently erase data before selling or donating your disk or any digital device.