Introduction: Do you need to clone a Samsung SSD to a another Samsung SSD or hdd? Find out 2 solutions to clone a Samsung SSD and migrate data to another one in Windows 11/10/8/7.
PAGE CONTENT:
Part 1. About Samsung SSD
With the popularity of SSDs on the market, many users began to use SSDs to replace traditional HDDs to make Windows system disks. Meanwhile as prices fell, some users chose to replace SSDs with larger capacity. Samsung's SSDs are widely used. The SSDs produced by Samsung are considered relatively advanced in technology, relatively stable, and have outstanding performance. Samsung has a lot of SSD models: 970 EVO Plus, 860 EVO, 970 PRO, 860 EVO, 850 EVO, 860 QVO, Portable T5, etc.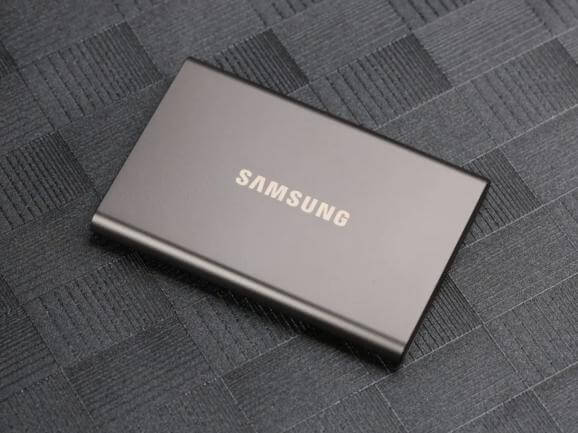 When the user replaces the Samsung SSD, there may be some problems. If we directly use it to install the system, the software on our previous system needs to be reinstalled, and you also need to transfer data to the new device, which is a very tedious and time-consuming thing. Is there any way to clone the original system directly to the new Samsung SSD and keep all the environment? Here are the solutions.
Part 2. How to Clone Samsung SSD Hard Drive in Windows?
Two solutions are recommended to clone Samsung SSD in Windows: clone SSD with Samsung data migration software or free download Samsung SSD clone software - Donemax Disk Clone.
Solution 1. Do Disk Clone with Samsung Data Migration Software
Samsung Data Migration is an excellent Samsung data migration tool that can help you quickly migrate OS, software, and user data from their existing storage device to a new Samsung SSD. The software supports cloning, and you can easily migrate all to Samsung SSD.
Samsung data migration software for customer SSD has multi-language interface versions, including simplified Chinese, English, French, Japanese, Korean, German, Russian, Portuguese, Spanish, and Italian. When installing the software, you can select the corresponding language, which is convenient for users in different regions to operate.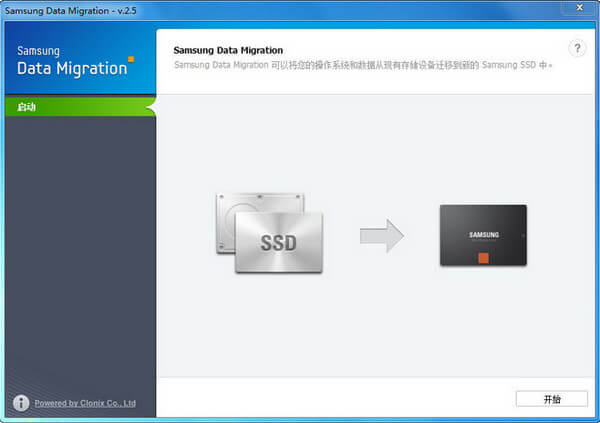 1. Realize docking and identification through USB (or other data cables) or SATA interface conversion on the motherboard.
2. Run Samsung Data Migration on the computer select the original disk and the target SSD disk to be cloned. It will remind you that the target disk will be formatted (if the disk is empty, click "Yes").
3. Start to clone the Samsung SSD. After the clone is completed, you can replace the original system disk with a new Samsung SSD disk.
Disadvantages
🆖 This method is easy to achieve the result you want. However, based on the feedbacks from users who use this utility, the process may get stuck at 99% of the verification stage.
🆖 Sometimes, the system cannot be started after cloning.
🆖 In addition, you can also learn from the Samsung SSD's user manual that it has many limitations, such as this software can only run if the Samsung NVMe driver is installed on the source disk. It won't work if you use Samsung NVMe SSD as the target disk without installing the Samsung NVMe driver.
Of course, here is another solution to clone the Samsung disk to avoid these troublesome things. It's easier to clone SSD with the Samsung SSD cloning software.
Solution 2. Clone Samsung SSD with A Disk Cloning Software
👍 Donemax Disk Clone for Windows is one of the best SSD disk cloning software to help you safely clone Samsung HDD, SSD, USB flash drive from one location to another. You can also use it to help you upgrade your old hard drive to a new one without reinstalling the Windows operating system. It supports two clone modes to clone Samsung SSD: partition clone and disk clone. It allows you to adjust the disk layout of new SSD during cloning and provide three different modes of clone data, which is very friendly. If necessary, it makes a WINPE disk image and then automatically enters WINPE mode to clone Samsung SSD.
Step 1: Select source and target Samsung SSD to clone.
Select a disk or partition as the source in the pop-up clone window. The target can be an empty disk or unallocated space as the clone target. Click next.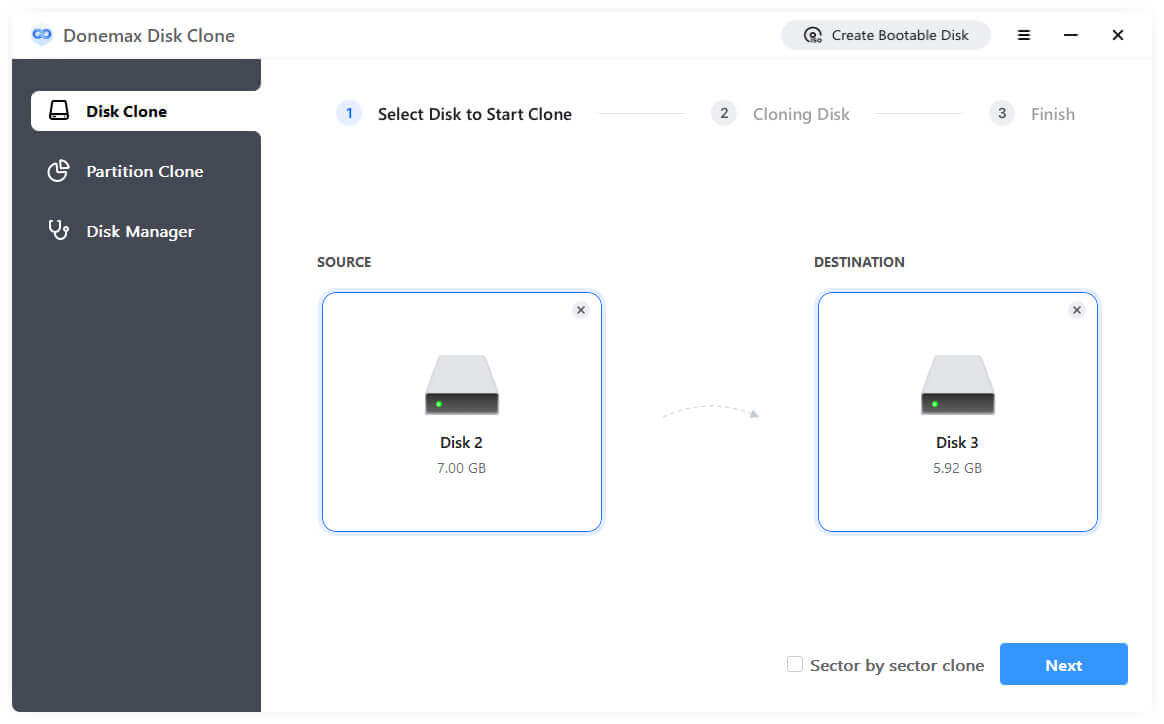 Step 2: Edit the disk layout of destination SSD.
You can select auto fit disk layout to clone disk the same as the source SSD, or manually edit disk layout.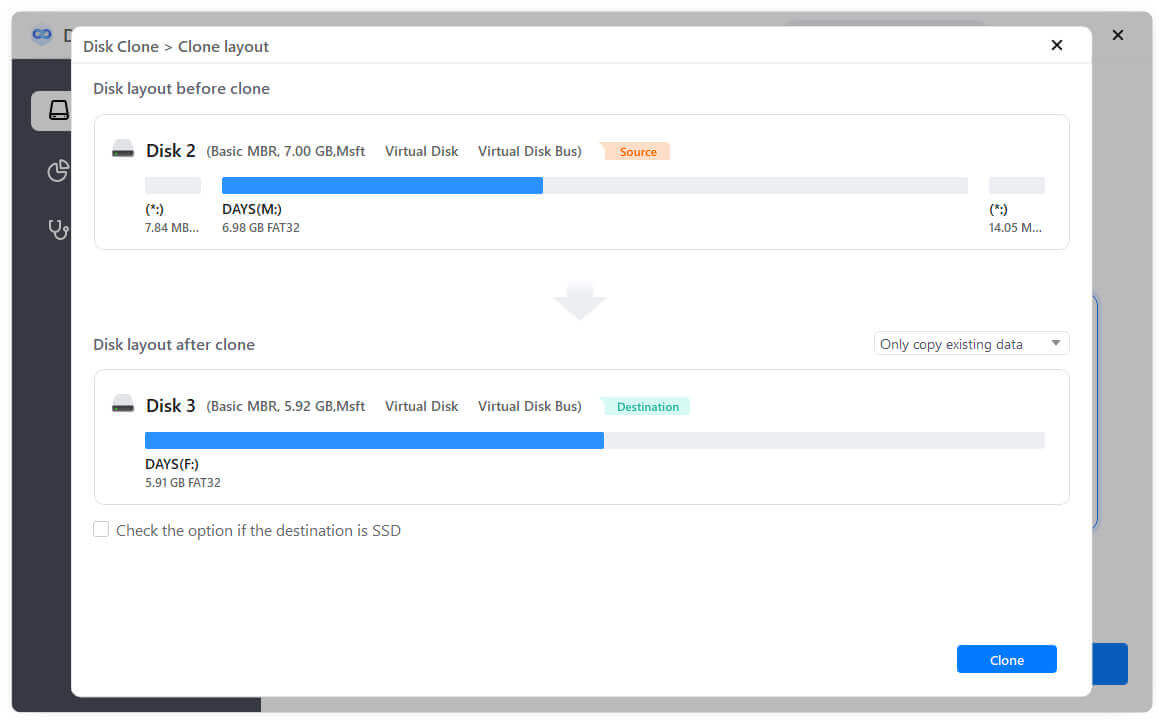 Step 3: Perform cloning.
After confirmation, click "execute" to start the cloning process.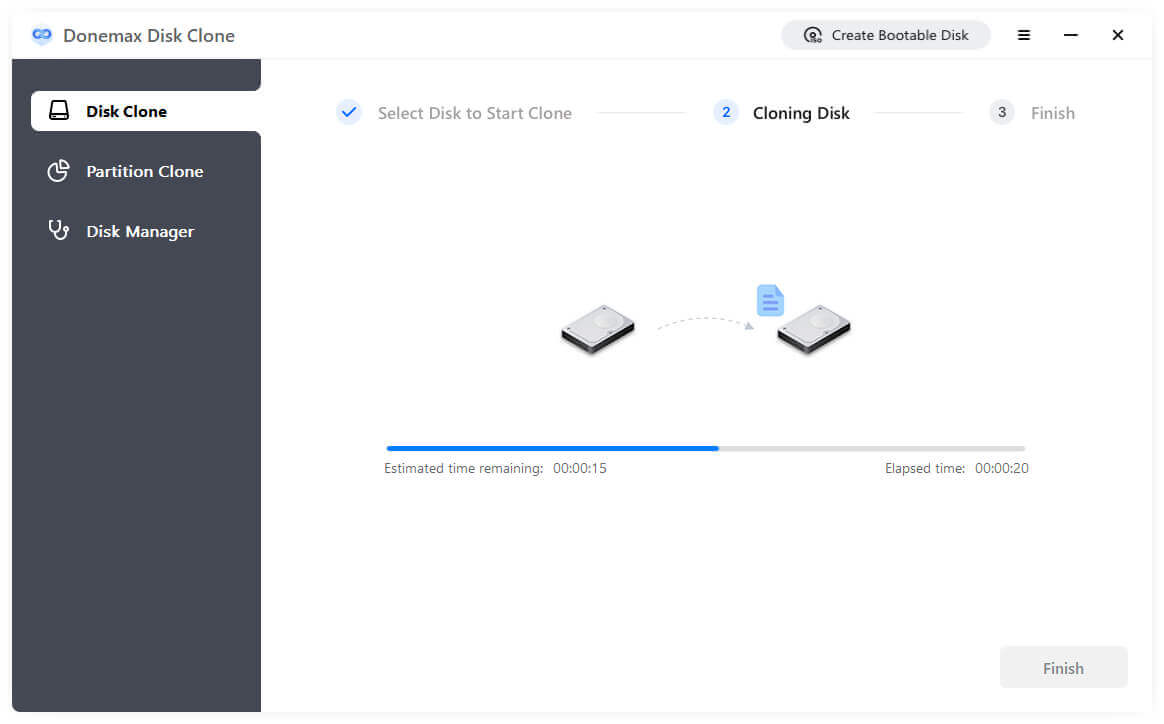 Disadvantages
This SSD cloning software only has English version.
Read More:
How to Clone Disk on Windows 11?
Windows 11 Upgrade Checker
★ Tips for cloning Samsung SSD:
1. Please back up important data on the target Samsung SSD in advance because cloning the drive will erase all contents on the target disk.
2. Make sure the destination SSD has enough disk space to save all the data on the source disk. Otherwise, the cloning process will fail.
3. For laptop users, you can connect the new Samsung SSD via a USB hard drive enclosure and clone it to Samsung external SSD. After cloning, you can disassemble the notebook and replace it with a new disk.
4. If you failed to boot from the cloned Samsung SSD, the first thing you should check is the boot order. It may be a boot mode issue (UEFI/BIOS) if it is correct. If you clone GPT to an MBR disk, you must change UEFI to Legacy in the boot menu (and vice versa).
FAQs about cloning Samsung SSD:
1. "Samsung Data Migration cloning failed" error
Samsung Data Migration has a lot of limitations, which may be the reason for this error. You can disable hibernation mode or paging file, decrypt BitLocker before cloning, or use the chkdsk command line to check the source disk for bad sectors, etc.
2. Why the cloned SSD cannot boot?
Here are some reasons for the cloned SSD cannot boot after cloning, such as the source Samsung SSD has bad sectors, system corruption, missing boot drive necessary for cloning, misconfigured drive boot, MBR, and GPT conflicts, etc.
3. How do I clone a Samsung SSD to a new One?
Follow the steps to clone a Samsung SSD to a new One:
Install the new Samsung SSD to your PC. Laptop users can connect the new Samsung SSD via a USB hard drive enclosure
Download and install Donemax Disk Clone
Launch the program and select Disk clone
Select as source and destination SSDs
Click "Next" to apply cloning
And then the Samsung SSD will be cloned to the new one.
Related Articles

Contributing Writer
Lucien is a writer and a chief programmer of Donemax software who has worked in the company for 5+ years. He has written much of the content on the site and devotes to providing troubleshooting and solution for Windows and Mac users including disk cloning, data recovery, migration, eraser, error fixes.

Editor in chief
In order to effectively solve the problems for our customers, every article and troubleshooting solution published on our website has been strictly tested and practiced. Our editors love researching and using computers and testing software, and are willing to help computer users with their problems