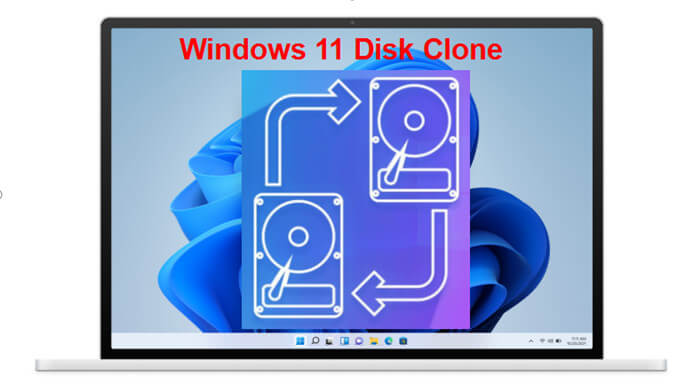 Backup is crucial for anybody who uses a computer. But it is occasionally necessary to clone the drive for several reasons. Windows 11 includes an integrated backup feature to build a hard-disk clone.
Do you want to learn how to clone a hard drive in Windows 11? As always, we have the answer. It's great to have a backup, but it's not always enough. Backup is not the same as cloning.
Cloning your hard drive is a wise decision because it allows you to swap out the existing hard drive in the event of a system failure and restore your system quickly. Cloning your hard drive entails making a digital copy of all your data on a different hard disk.
Two methods to clone hard disk on Windows 11
Many people believe cloning hard drive is beyond their capabilities. To do so, all you need is the appropriate strategy. For your convenience, we'll show you how to clone a disk on Windows 11 using two distinct approaches. Just keep your concentration on the guide.
Method 1. clone disk on Window s11 without software
The following are the detailed steps for cloning a hard drive by using the control panel.
Step1: To open Control Panel, type 'Control' into the Run prompt and hit Enter.
Step 2: Click on 'Backup and Restore' to open it.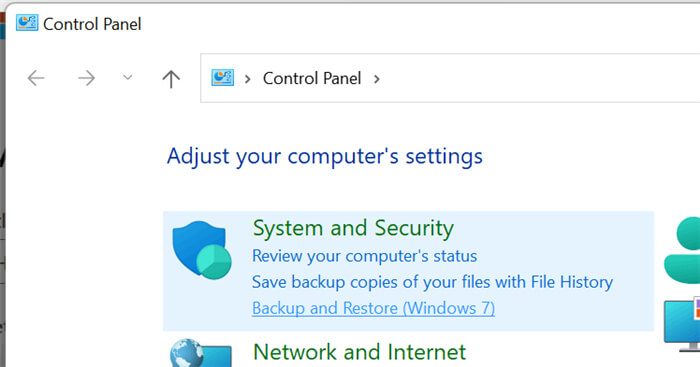 Step 3: Click the link on the left panel, 'Create a System Image'.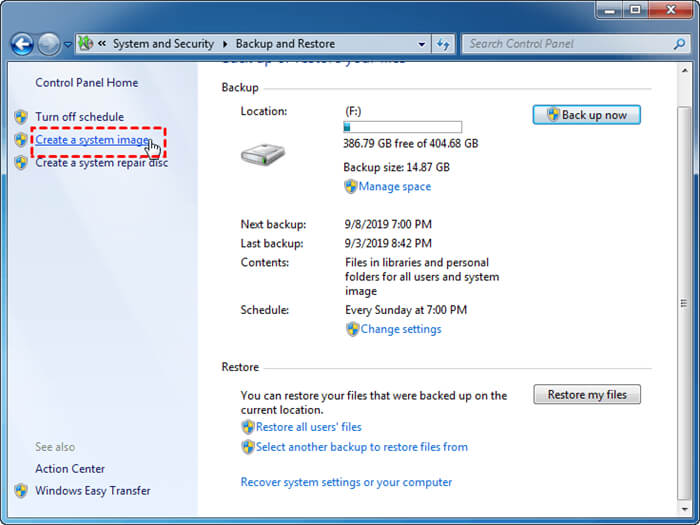 Step 4: You are then asked to select the system image destination—external hard disk, DVD, or network location.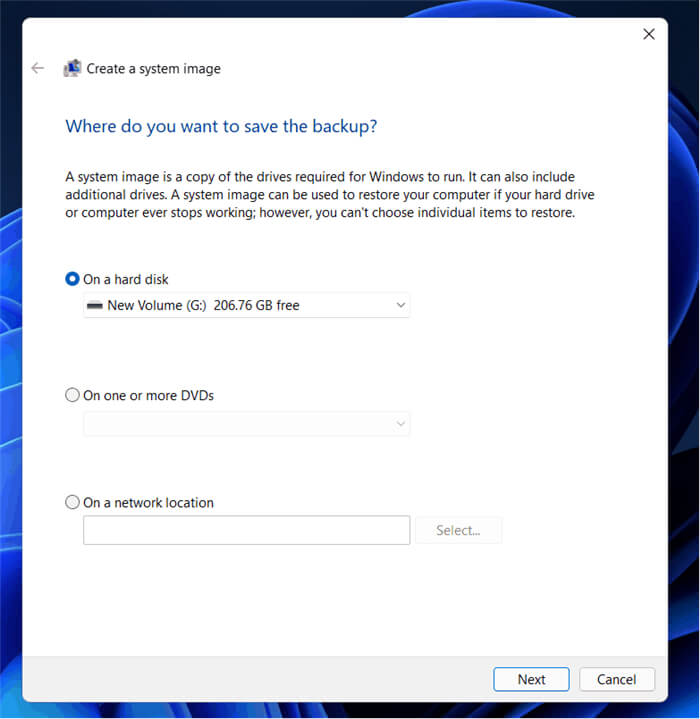 Step 5: Click 'Next' and the list of the backup drives, including the EFI system partition, will display summaries, total storage space, and a list of drives.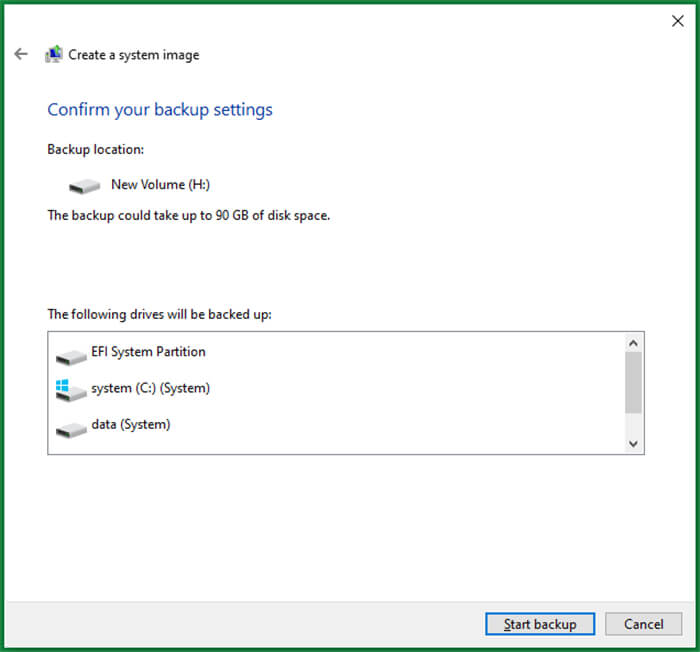 Step 6: To initiate system image creation, click on the 'Start backup' button. It will sequentially back up the drives and create an image that you can restore.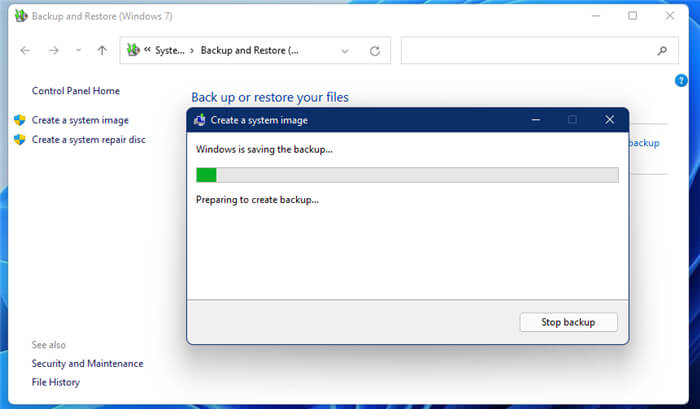 It's worth noting that Windows' technique does not create an ISO or a conventional system image; instead, it creates a folder called WindowsImageBackup in which everything is saved. To restore your PC, Windows needs Virtual Hard Disk and other files.
After the process is complete, a system repair disk will be generated. It's a good idea to make one because it'll help you boot your computer if it gets corrupted or you receive a BSOD. The repair disk also includes Windows system recovery tools, which can rescue Windows from a serious issue or re-image your machine using a system image.
Method 2. Clone disk drive on Windows 11 with DMclone
If you are not a Windows professor, you can try to use disk cloning software to help you quickly clone a disk on Windows 11 PC. Here, we recommend you to try DMclone - a powerful and easy-to-use disk cloning software.
Windows 11 Disk Cloning - DMclone
Clone hard drive partition, entire disk, HDD, SSD, USB flash drive, memory card, external hard drive on Windows 11.
Simple steps to clone data from one disk to another.
100% safe and very easy to use.
Just download and install DMclone on your Windows 11 PC. Then you can run it to help you clone data. If you want to clone an entire disk on Windows 11, just follow the steps below:
Step 1. Open DMclone on your Windows 11 PC, and then choose disk clone mode - Disk Clone.
Step 2. Select the source disk and destination disk. DMclone will clone the source disk to the destination disk. Click Next.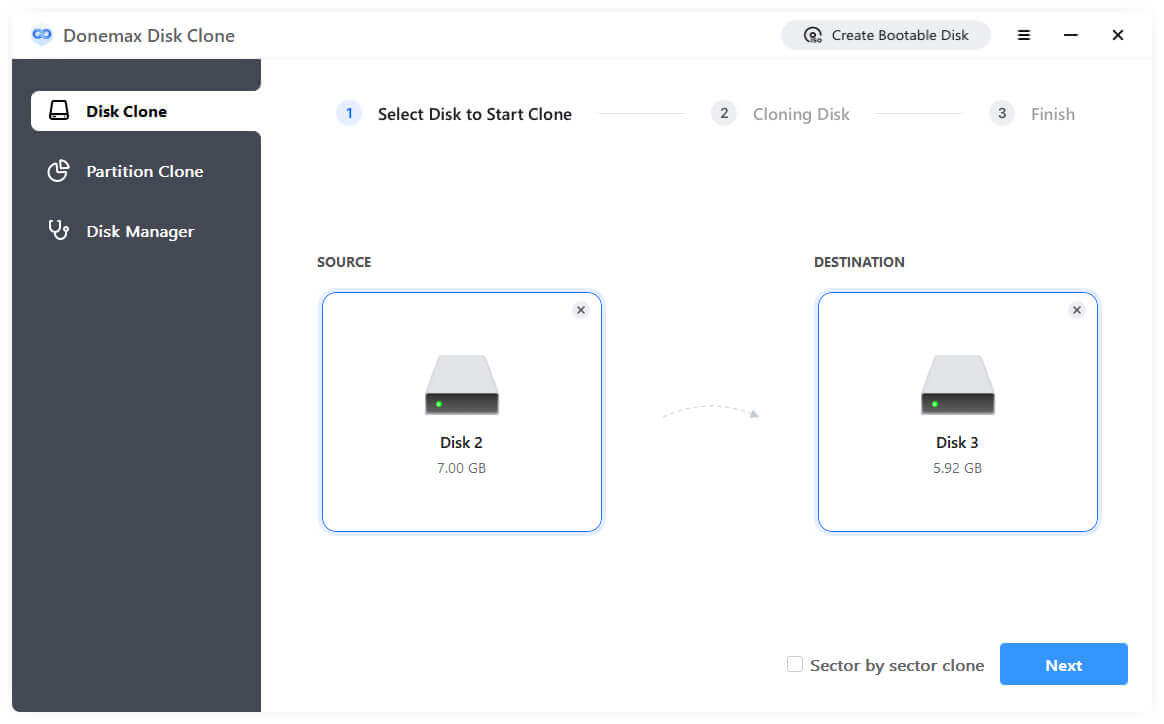 Step 3. You can edit the layout, and then click on Clone button.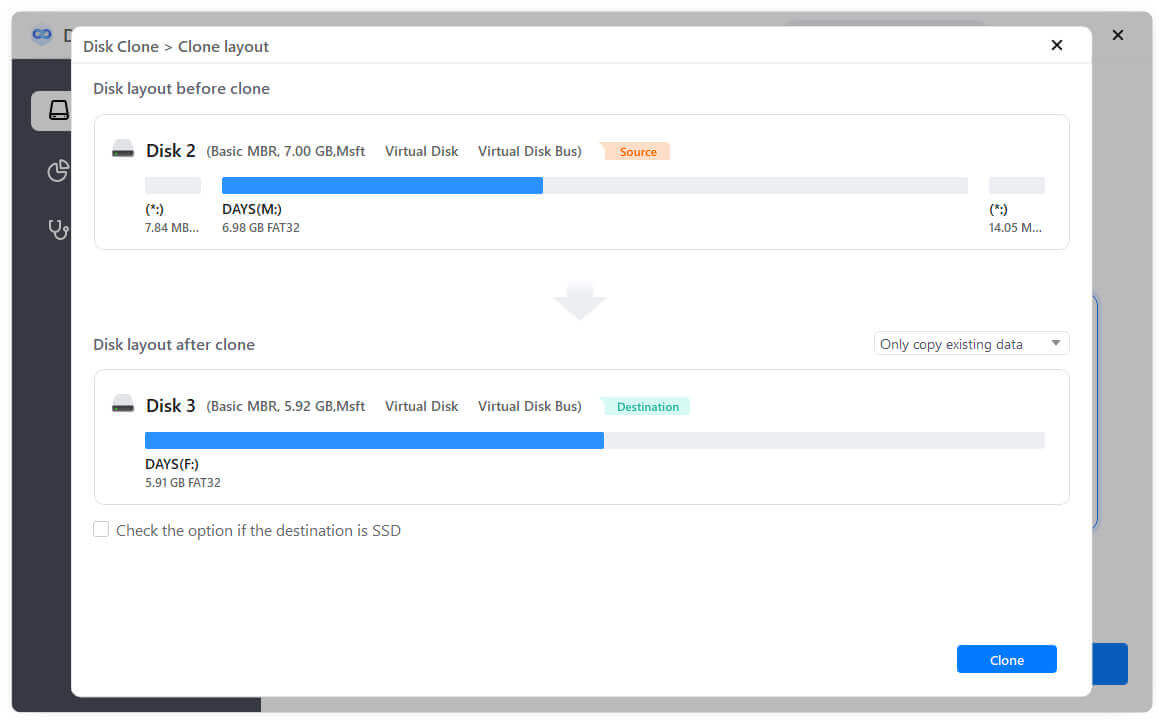 DMclone will quickly clone the data from the source disk to the destination disk.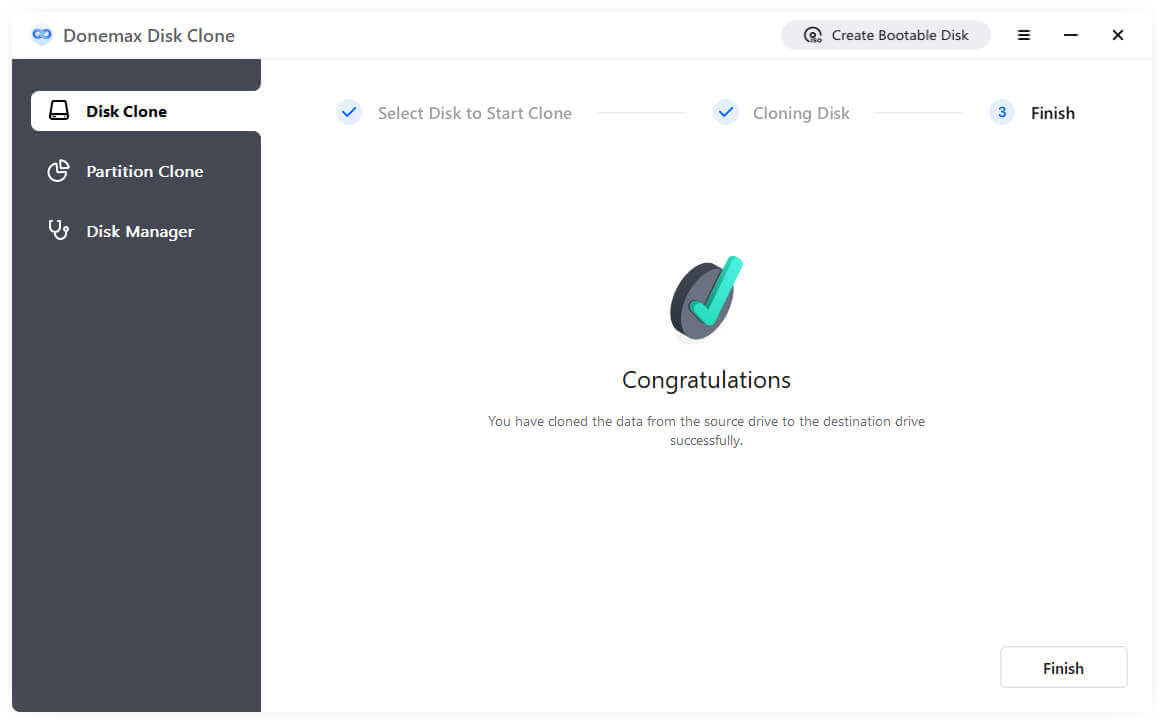 Conclusion
Stop trying to figure out how to clone a hard disk in Windows 11. We've provided you with a step-by-step guide to help you stop worrying about this issue. Following our instructions, you may easily clone your SSD or hard disk.
The cloning capability of the DMclone program is a lifesaver. There is also a free trial available. You never need to worry about the unexpected failure of your hard disk. It comes in a variety of forms to meet the changing needs of the market. We always have a good time with DMclone. With their tools, nothing is complicated.
You'll always have the option of backing up your data, which will restore all of your information. DMclone program can clone a hard drive on Windows 11.