"I lost data from my SAS hard drive!" I think you may be facing the same problem at this moment; your SAS hard drive is damaged or formatted and the data is lost. You are looking for a solution to recover lost data from the SAS hard drive.
Don't worry, this article will tell the reasons why your SAS hard drive is damaged in detail and guide you on how to recover lost data from SAS hard drive, whether you have experience in data recovery or not, you can get some inspiration from this article.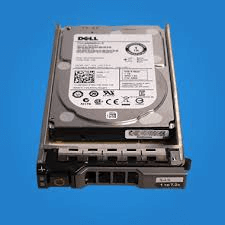 PAGE CONTENT:
What Is SAS Hard Drive?
SAS (Serial Attached SCS) is a new generation of SCSI technology that uses serial technology to obtain higher transfer speeds and improve internal space by shortening link lines, etc. SAS is a new interface developed after the parallel SCSI interface. This interface is designed to improve the performance, availability and expandability of storage systems, providing compatibility with Serial ATA (hard disk).
The back panel of the SAS system can be connected to either a dual-port, high-performance SAS drive or a high-capacity, low-cost SATA drive. Thus, SAS drives and SATA drives can exist in a storage system at the same time. However, it is important to note that SATA systems are not SAS compatible, so SAS drives cannot be connected to SATA backplanes. Due to the compatibility of SAS systems, IT staff can use different interface drives to meet the capacity or performance needs of various applications, thus providing more flexibility when expanding storage systems and allowing storage devices to maximize the benefits of their investments.
SAS technology also has the advantage of simplifying internal connectivity design. Storage equipment manufacturers invest considerable costs to support different storage devices including Fibre Channel arrays, SATA arrays, etc., while SAS connectivity technology will reduce design costs by sharing components.
The features of SAS hard drive:
Serial SCSI is a point-to-point architecture that creates a direct disk-to-controller connection. Has the following characteristics:
✦ Better performance: point-to-point technology reduces address conflicts and daisy-chain link slowdown; provides a dedicated signal path for each device to ensure maximum bandwidth; full-duplex mode of data operation to ensure the most efficient data throughput;
✦ Easy cable connection: thinner cables with smaller connectors;
✦ Better scalability: more disk devices can be connected at the same time.
Reasons Behind Data Loss on SAS Hard Drive
SAS hard drives are important storage device and if data on the drive is lost or mistakenly deleted it may lead to serious consequences. There are many reasons for SAS hard drive data loss, the main reasons are as follows.
1. SAS hard disk damage
SAS hard drives can be damaged for a variety of reasons, including both external damage and internal damage. External damage can be caused by collisions or unreasonable preservation methods, and external damage to the hard drive can result in the hard drive not being recognized and displayed on the computer, resulting in data loss. Internal damage includes sector damage, file system damage, internal damage due to abrupt termination of data transfer, sector damage or file system damage of SAS hard drives can make the data storage address unrecognizable and lead to data loss.
2. SAS hard drive crash
This is what happens when one or more of the SAS hard drives that make up a RAID fail and thus cause the server to crash. Generally speaking, if only a single SAS hard disk failure does not cause the server to crash, but only affects the performance of the RAID. However, a single SAS drive failure can cause a chain reaction that can lead to a server crash.
3. Data loss due to operational problems
SAS hard drive improper operation may also lead to the loss of hard drive data. For example, improper operation when installing SAS hard disk, improper selection of external configuration when replacing parts on a damaged SAS hard disk that leads to server failure, failure to backup important data when operating on SAS hard disk, etc., all of which may lead to data loss on SAS hard disk.
Recover Deleted/Formatted or Lost Data from SAS Hard Drive
Is it true that knowing that there are those reasons that may cause SAS hard drive data loss, you can directly recover lost data from SAS hard drive? Of course not, not all cases of SAS hard drive data loss can be recovered, so before we recover data from SAS hard drive, there are two steps we need to do as follows:
1: First, we need to clarify the reason for SAS hard drive data loss, in some cases, it is impossible to recover SAS hard drive data, for example, external physical aspects of the damage, this damage will directly damage the SAS hard drive operating system, it is impossible to recover through computer operations. In addition, if the cause of data loss is not the SAS hard drive but the computer system, the data cannot be recovered by operating on the SAS hard drive, so first you need to determine if the SAS hard drive is damaged beyond recovery.
2: No operation can ensure a 100% success rate, so it is necessary to make a backup of the hard disk data before operating on the SAS hard disk, so that you can make sure that, in case a certain method is tried unsuccessfully, the SAS hard disk data is not completely gone and other methods can be tried.
Recover Lost Data from SAS Hard Drive with DIY Data Recovery Tool
How to recover lost data from SAS hard drive? You may have seen a lot of different tutorials or videos before reading this article, but obviously these methods are not only very complicated and difficult for computer novices to understand, but they are also not guaranteed to be very effective for recovering data from your SAS hard drive, after all, it is already very difficult to identify one of the many possible causes of hard drive data loss and then prescribe the right remedy. Therefore, I would like to recommend Donemax Data Recovery, a third-party software that can recover data from SAS hard drives in many cases.
Why we choose Donemax Data Recovery for recovering lost data from SAS hard drive?
🔢 Easy to use - You don't need to determine exactly why your SAS hard drive was damaged, and you don't need to learn how to recover lost data from SAS hard drive through complicated computer operations from scratch, you just need to download Donemax Data Recovery, and everything will be solved simply.
🖥️ Support data recovery from multiple devices - Easily and completely recover deleted, formatted, lost or inaccessible data from Windows PC, Mac computer, HDD, SSD, memory card, RAID. USB Drive, or other storage device.
✅ Supports data recovery from a wide range of situations - whether your SAS drive fails to display on your computer, data is lost due to a damaged sector or file system inside the SAS drive, or data is lost due to a change in the SAS drive data format, you can recover data in a few easy steps with Donemax Data Recovery.
Steps to recover lost data from SAS hard drive:
Step 1: Run Donemax Data Recovery and then choose the SAS hard drive from the drive/device list.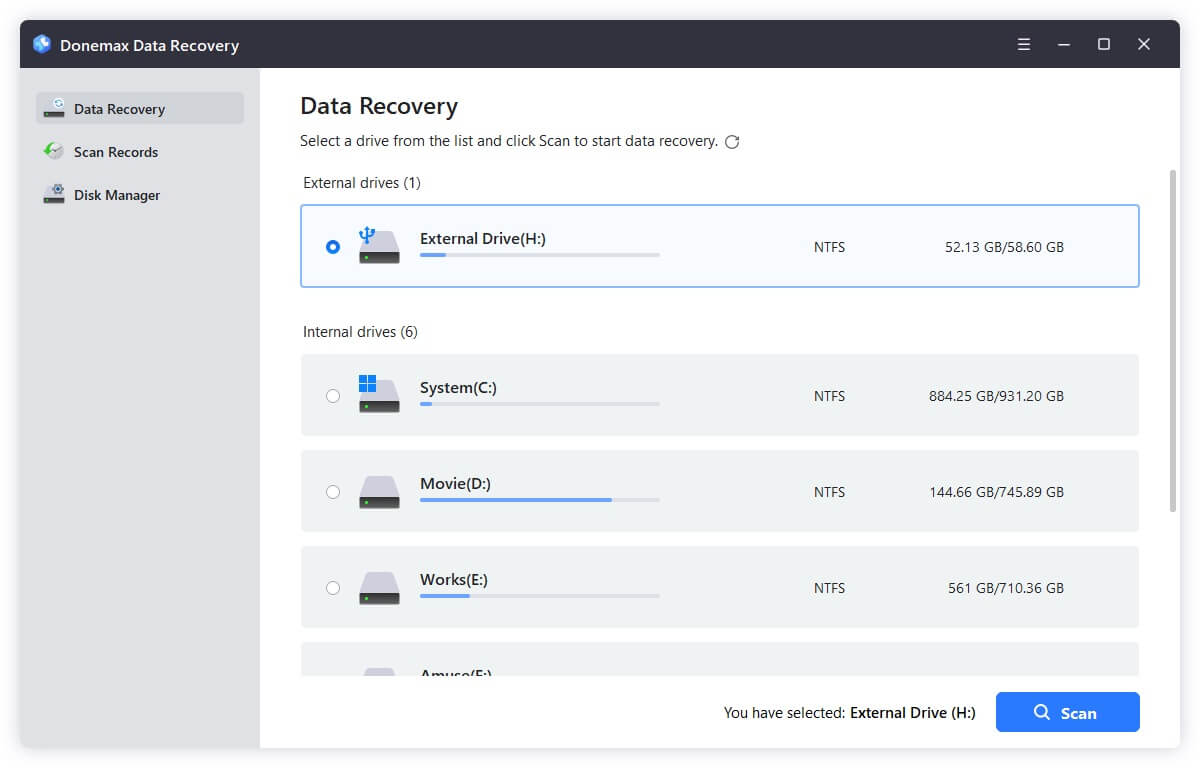 Step 2: Click the Scan button to continue and the software will look for the lost files from the SAS hard drive.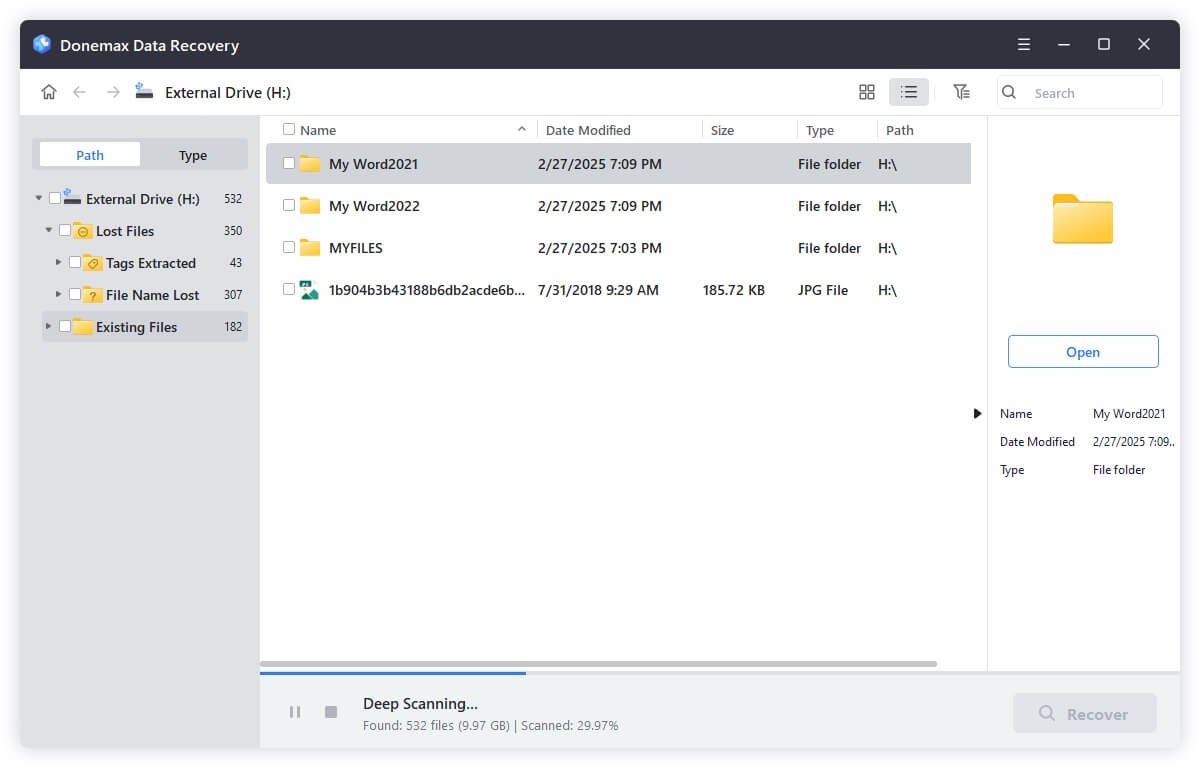 Step 3: After scanning the SAS hard drive, you can check the found files to recover the wanted files to another drive.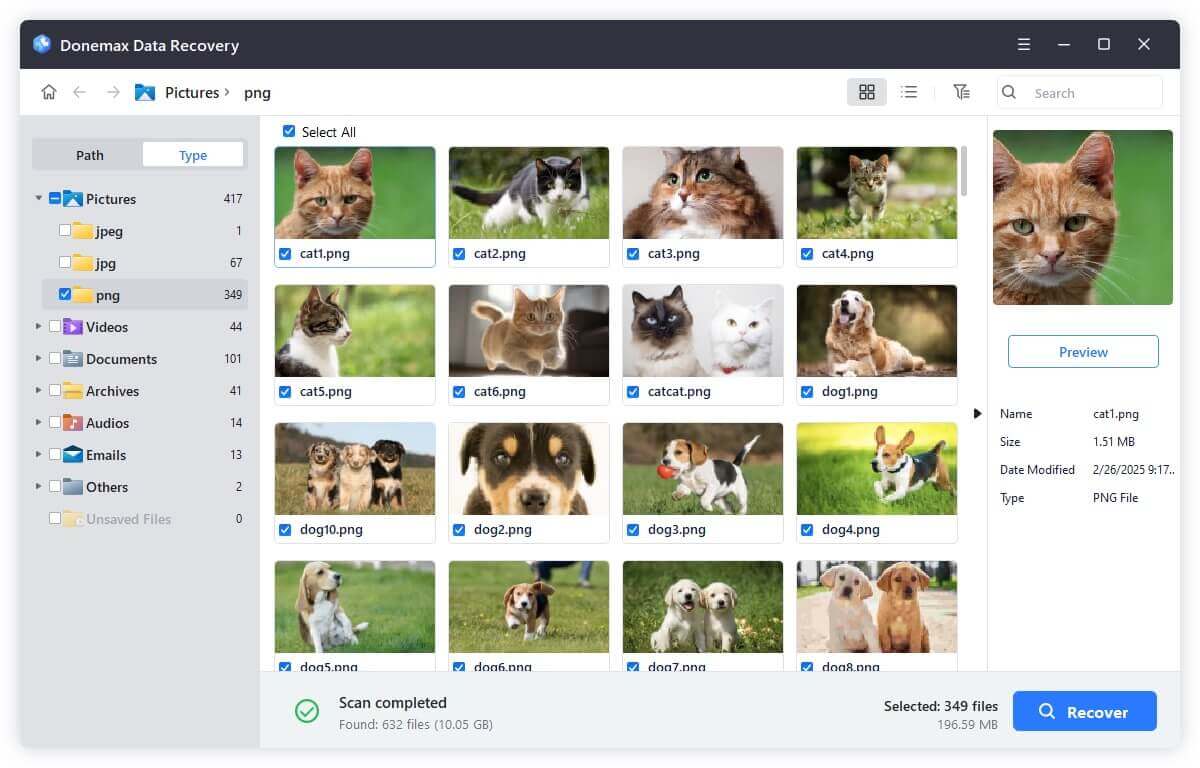 FAQs About SAS Hard Drive Data Recovery
Of course, you can, Donemax Data Recovery is recommended to recover data lost from hard disk. It is a safe, effective and simple data recovery software, you don't need to learn complicated computer operations, just download the software, select the hardware you want to recover and you will get the data you want to recover.
At the physical layer, SAS interface and SATA interface are fully compatible, SATA hard drives can be used directly in SAS environment, in terms of interface standard, SATA is a sub-standard of SAS, so SAS controller can directly manipulate SATA hard drives, but SAS cannot be used directly in SATA environment, because SATA controller does not control.
Download and install Donemax Data Recovery on your computer, then open it.
Select the formatted SAS hard drive to start data recovery.
Click on Scan button to deeply scan the SAS hard drive.
Preview and recover lost files.
Final Words
How to recover lost data from SAS hard drive? In fact, the only way to maximize your data security is to use a secure third-party software, and at the same time, the simple operation saves you time. Among many SAS hard drive data recovery software, I recommend Donemax Data Recovery, which is a perfect software for users without any computer foundation to recover data, as a data recovery expert, it is efficient, fast, safe and completely protects users' privacy. Don't hesitate to download it and try it out.
Related Articles

Contributing Writer
Coco has been a writer and a chief programmer at Donemax software since 2018. Over 10 years of experience of writing troubleshooting articles in the software industry, she is passionate about programming and loves to providing solutions to Windows and Mac users. Also she enjoys music and palying tennis in her free time.

Editor in chief
In order to effectively solve the problems for our customers, every article and troubleshooting solution published on our website has been strictly tested and practiced. Our editors love researching and using computers and testing software, and are willing to help computer users with their problems