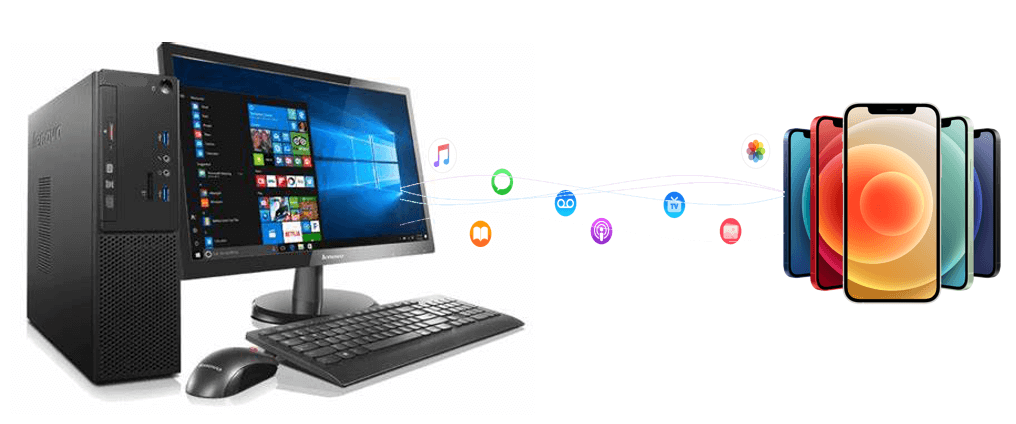 When it comes to downloading data from a PC to an iPhone 13, iTunes may be the first program that springs to mind. However, as you are probably aware, using iTunes to sync data from your PC to your iOS devices would invariably result in data synchronizing on your iDevice.
So it's no surprise that so many iPhone owners are searching Google for 'How to transfer files from PC to iPhone 13 without iTunes'.
Fortunately, if you are one of them, there is an alternative to iTunes that allows you to import files from your PC to your iPhone/iPad without losing any data.
#1 Transfer files from PC to iPhone without iTunes
No fees or restrictions apply when transferring data from a computer to an iPhone 13 or iPad, backing up iPhone or iPad information to a computer, or transferring files from one iOS device to another.
A variety of functions are available other than that of an iOS data transfer program.
By utilizing DMtrans's file management tools, you can delete/edit the current files on your iPhone/iPad as well as add new objects to your iPhone/iPad from a computer, such as adding contacts to an iPhone 13.
DMtrans - iOS data transfer software
Connect your iPhone 13 to your computer via a USB cord and, if prompted, choose Trust This Computer on your device's home screen. Click "Import" and copy data from computer to iPhone 13.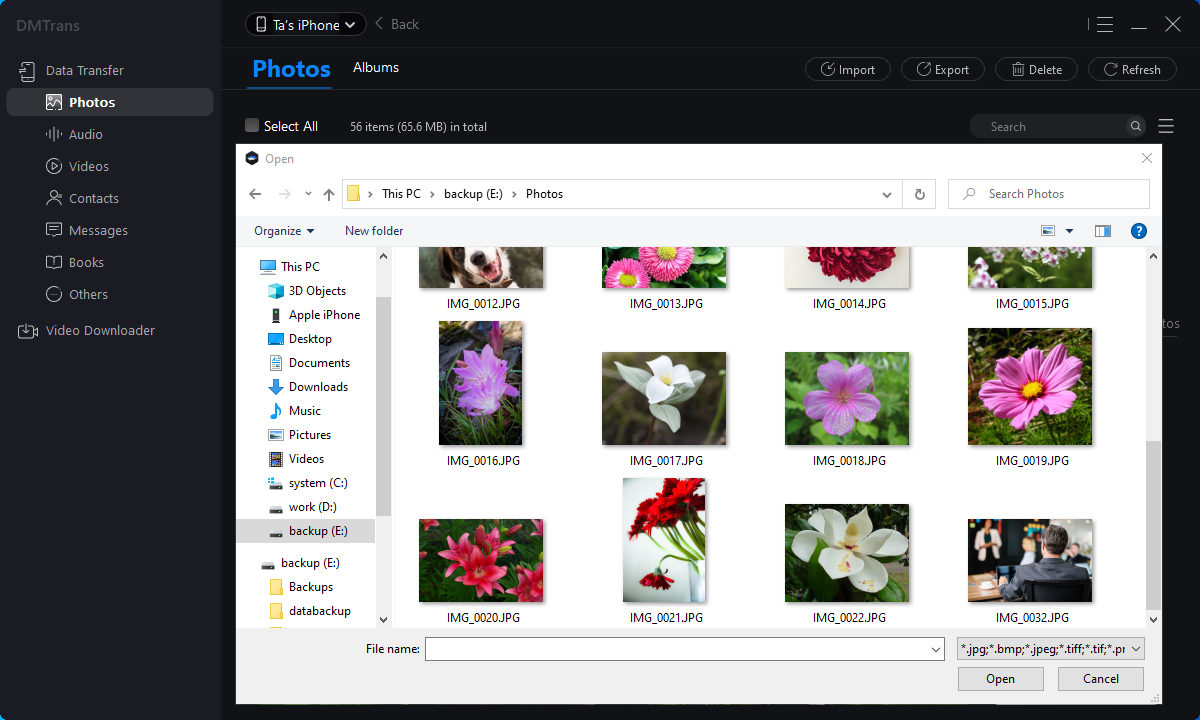 Then, to transfer the files from your computer to your iPhone 13, choose the files on the PC and then click "Open".
From here, you may view the files that you have selected. You may either drag and drop files from your computer to the designated area or click "Add Contents" to browse for files on your computer.
Once you've finished, click "Transfer." You can then go to the corresponding location on your iPhone 13 to check the migrated contents, such as images in Photos and videos, movies and TV shows in Videos, music, and playlists in music and ringtones in iPhone 13 Settings.
Wait for the transferring process to complete before checking the migrated contents.
#2 Transfer Files from PC to iPhone 13 with iTunes
iOS devices are incomplete without the use of iTunes, which is one of the most wonderful and essential software available. When transferring files from a PC to an iPhone 13, iTunes may be used to do the task.
The following are the procedures to be followed in order to transfer files from a computer to an iPhone using iTunes:
Connect your iPod touch, iPhone, or iPad to your computer and choose the device that will be used to complete the task.
Then select Apps from the drop-down menu.
Now all you have to do is look underneath File Sharing, choose an app from the list, and click the Add button to finish.
In the box that displays, choose the file that you want to transfer and click Open. Then click Sync on iTunes to complete the transfer.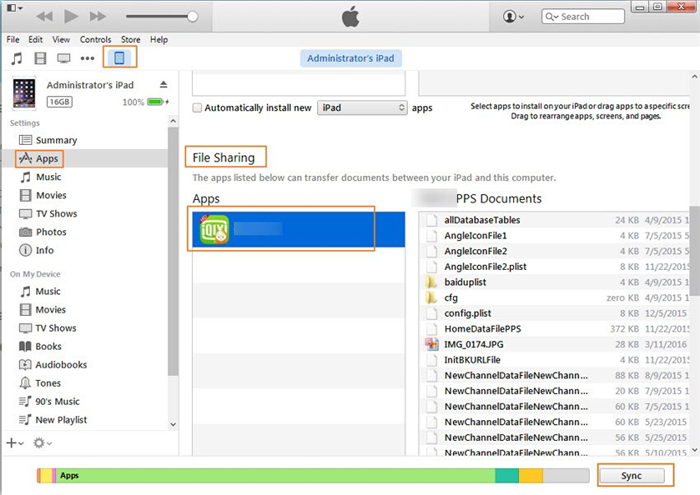 #3 Other ways to transfer data from computer to iPhone 13
More iTunes alternatives are available in the shape of Musicbee, Fidelia, Ecoute, MediaMonkey, and Foobar 2000, among others. Here are a few examples of what they are:
Musicbee
Musicbee is a musical instrument. Musicbee is among the best iTunes alternatives available today. The program is absolutely free, and it is only compatible with Windows.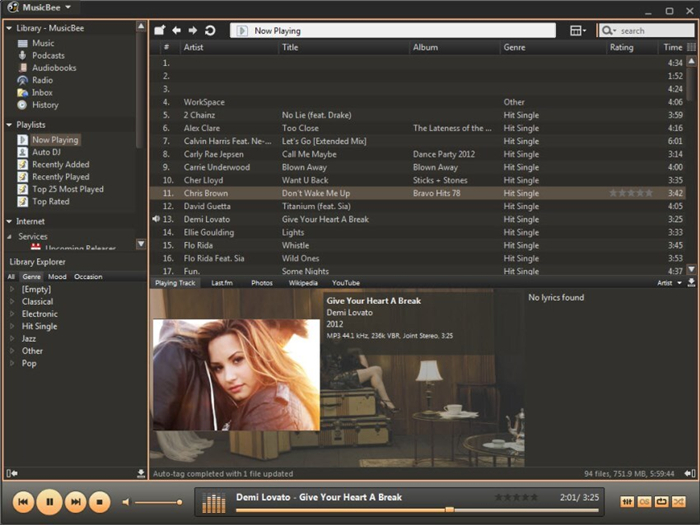 The following are the key features of the app:
Look up and display lyrics for your songs in real-time and store them in your music library.
Rip CDs and transfer music to iPods, iPhones, iPads, and a variety of other portable devices.
The ability to import libraries from the iTunes library as well as Windows Media Player is available.
Music formats that are widely used are supported, as well as convert between other music formats.
It is necessary to customize the Auto DJ rules in order to populate the Now Playing queue.
Create playlists that are intelligent and radio-style, with a variety of rules and settings.
Fidelia
Fidelia is compatible with iPhone 13 as well as with Mac OS X 10.7 or later. A fantastic alternative to iTunes, however, with the drawback that the program is not available for free.