How to manage iPhone 12 data on Mac easily? For example, if you get a new iPhone 12 and need to transfer data to it, what will you do? Also, you may need to move your iPhone 12 data to Mac for further use or just as backup. The article will show you the best iPhone manager software to help you manage or transfer iPhone 12 data.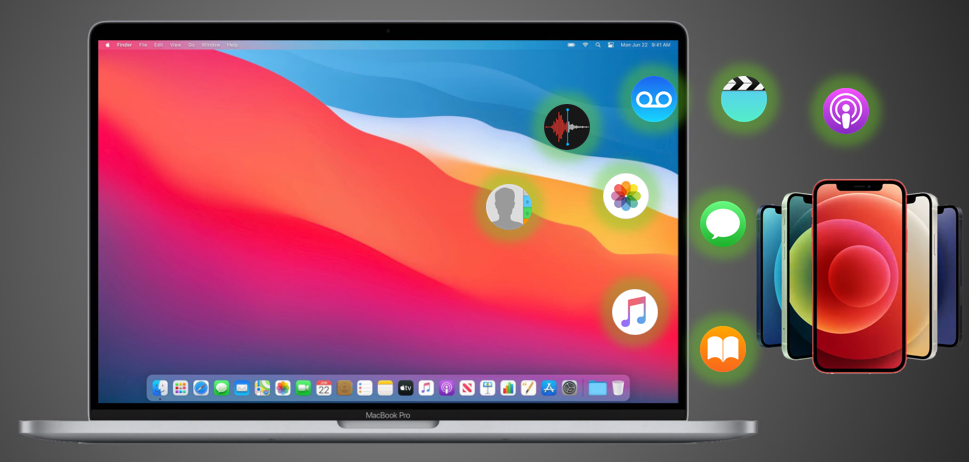 Best iPhone 12 data manager software
To mange iPhone 12 data easily on Mac, you have to find a professional iPhone manager application. Actually, you can try to manage the data with the iTunes or other software. However, if you want to do the data transfer or management easily and effectively, we suggest you use a third party iPhone data transfer software instead.
There are many tools that can help you manage iPhone data on Mac. We suggest you download and have a try with the safe and simple data transfer software - Donemax DMtrans for Mac. Before you use the software to manage iPhone 12 data, please download and install the software on your Mac.
Why is the software highly recommended? First, the software is comprehensive to help you manage the iPhone data with full features. For example, you can transfer data from mac or another iOS device to your iPhone 12. Also, you can move iPhone 12 data to another device. The software is also able to remove some files from your iPhone 12 to free space on the device.
The software is fully compatible with the iPhone 12 or other iOS devices with the iOS 14 or older systems. You can use the software to transfer or manage photos, videos, audio, voicemail, podcast, books, messages, contacts, and so on.
Guide to transfer/manage iPhone 12 data with the software
There are different options available for you to manage iPhone 12 data on Mac with the software. The main feature of the software is to transfer iPhone 12 data between different devices. To help you easily understand and use the software, we will show you how to transfer iPhone 12 data here.
Step 1. Connect your iPhone 12 to your Mac. Run the software and choose a category, like Photos, to continue.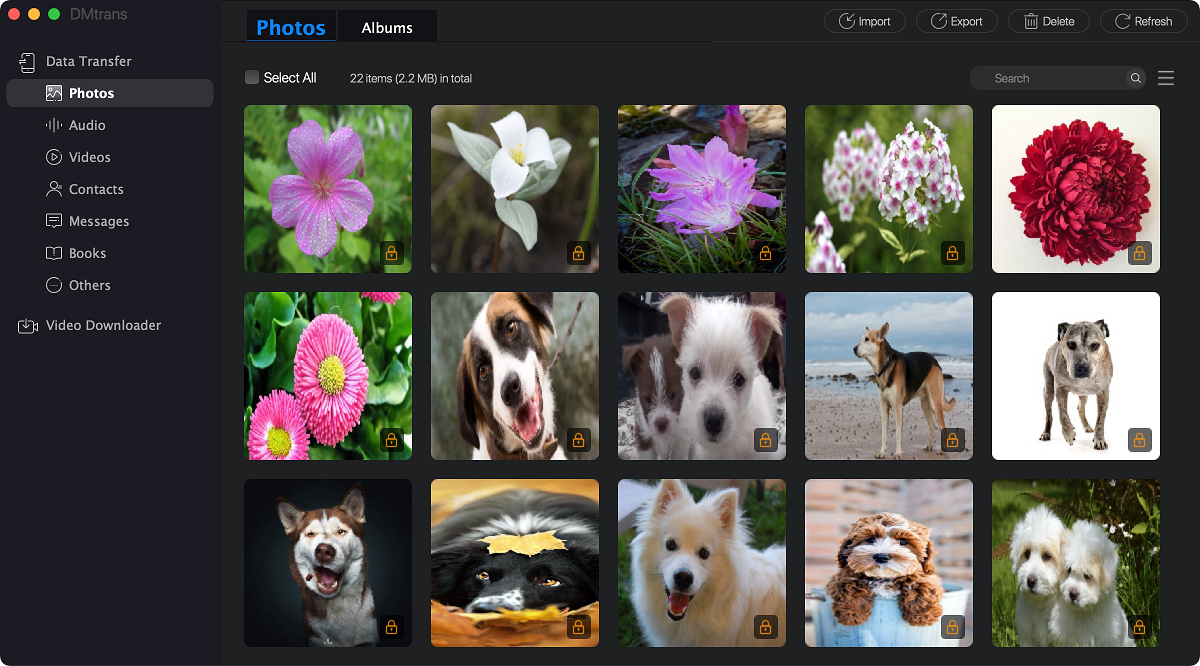 Step 2. Choose the photos or other files in the list and click Export. Then you can choose to transfer to your Mac or to another iOS device.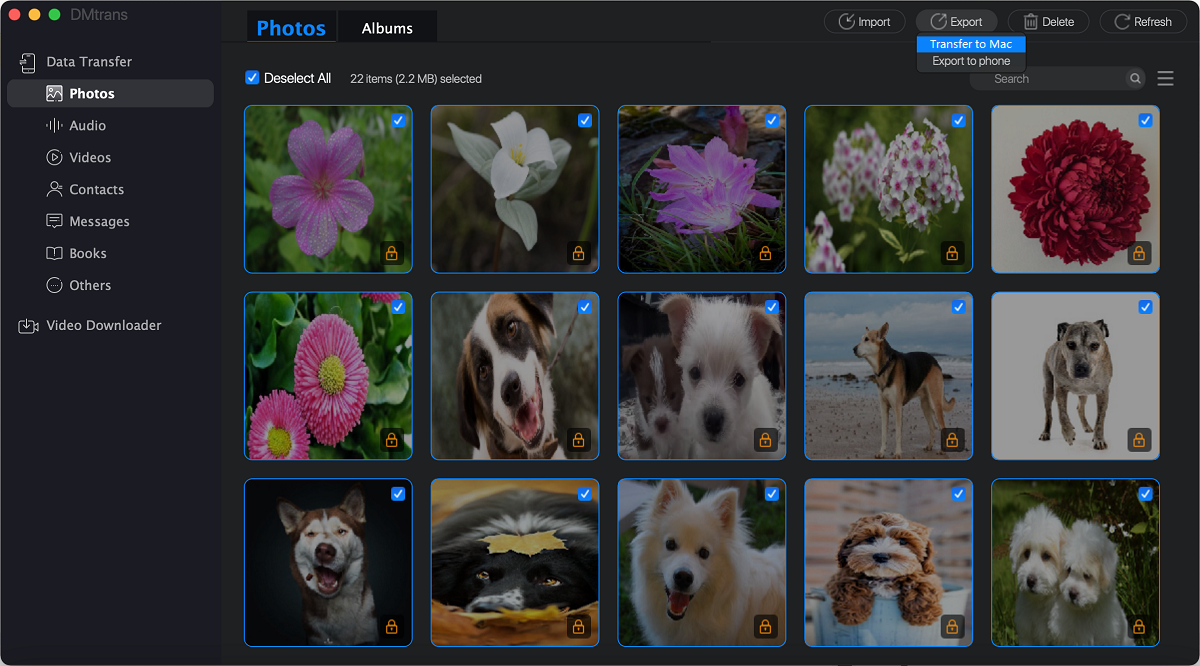 Step 3. The software will transfer the selected files to the selected device. After the transfer is done, you can then check the data directly.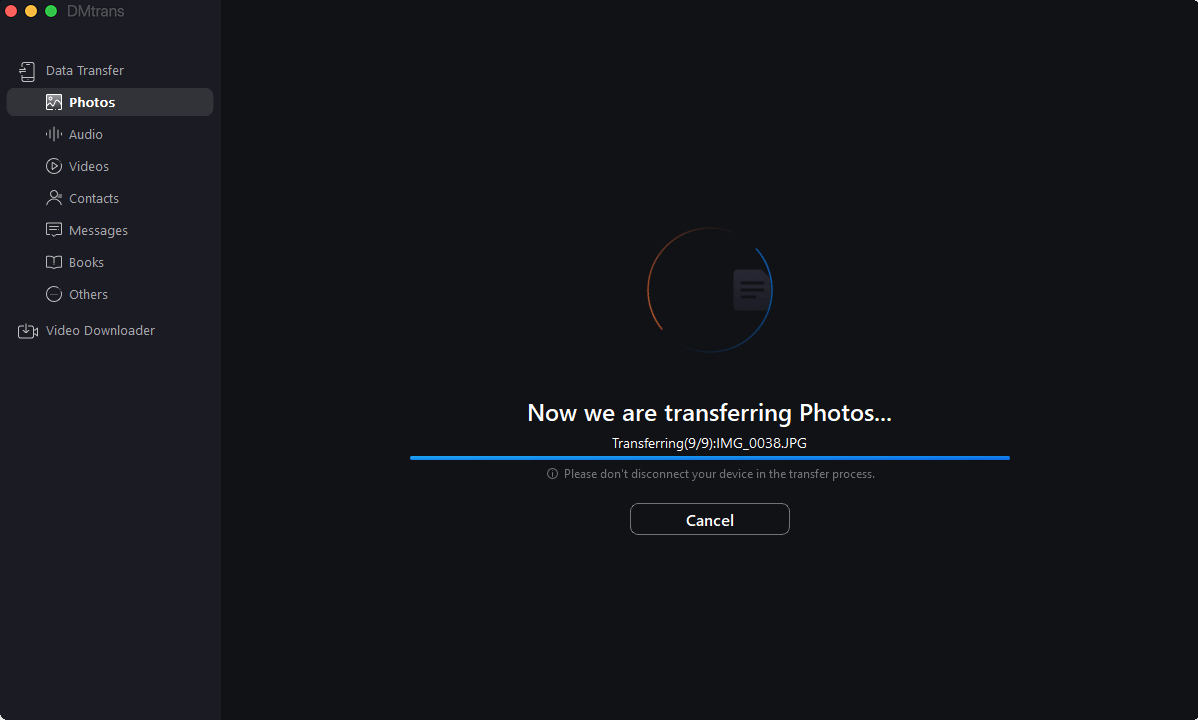 The software will only transfer the data to another device without remove the files on the original device. So it's safe enough for you to transfer files. If there are any issues happen during the process, you will not lose your data on iPhone 12.
After transferring the data successfully, you can also try to remove the original files on the iPhone 12 to help you free more space. What's more, the software can also help you download videos/music files from other websites directly to your iPhone 12 or Mac.
If you need to mange or transfer iOS data on iPhone, iPad, iPod touch on Mac, Donemax DMtrans for Mac is the best choice for you. You can download and use it to help you transfer iOS data between different iOS devices and Mac machines.