What should I do when notifications are not working? You even start missing important messages, emails, and other alerts! If you happen to experience no notifications on iOS and need practical help, here are six troubleshooting methods.
Six Methods for Notifications Workable on iPhone
1. Restart your iPhone. A minor software glitch may be why your iPhone is not receiving notifications. Sometimes restarting your iPhone can fix these minor software issues.
2. Turn off Do Not Disturb. One of the most common reasons iPhone notifications don't work is that Do Not Disturb is turned on. Do Not Disturb is a feature that silences all incoming calls, text messages, and other alerts on your iPhone.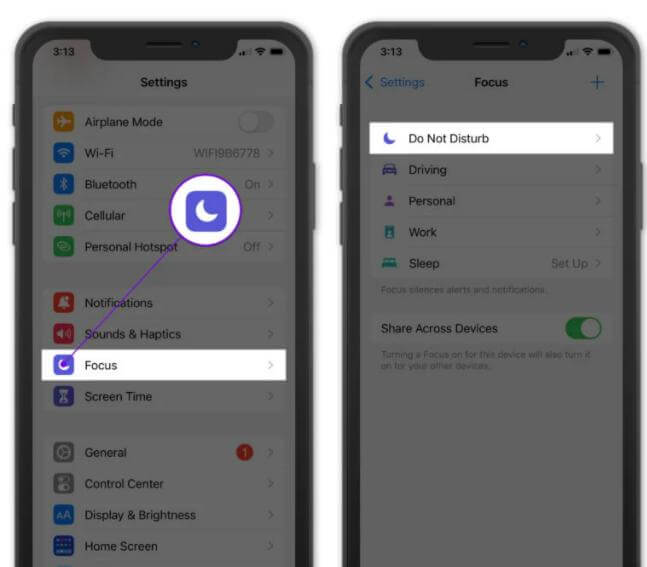 3. If iPhone notifications aren't working, you may have turned off Always Show Previews in the Settings app. Notification previews are small alerts for apps that appear on the iPhone display. Open Settings and tap Notifications -> Show Preview. Make sure there is always a checkmark next to it.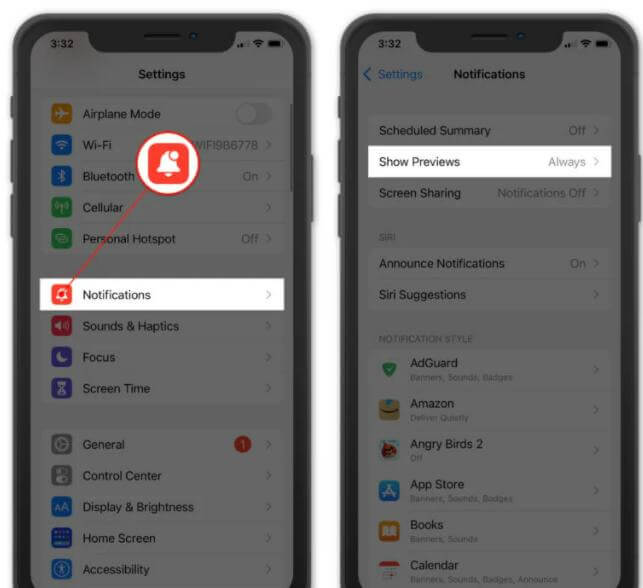 4. Certain programs are preventing notifications from working. Go to Settings -> Notifications and tap on the app for which you are not receiving messages. Make sure the switch next to Allow notifications is turned on. You'll know the button is on when it's green!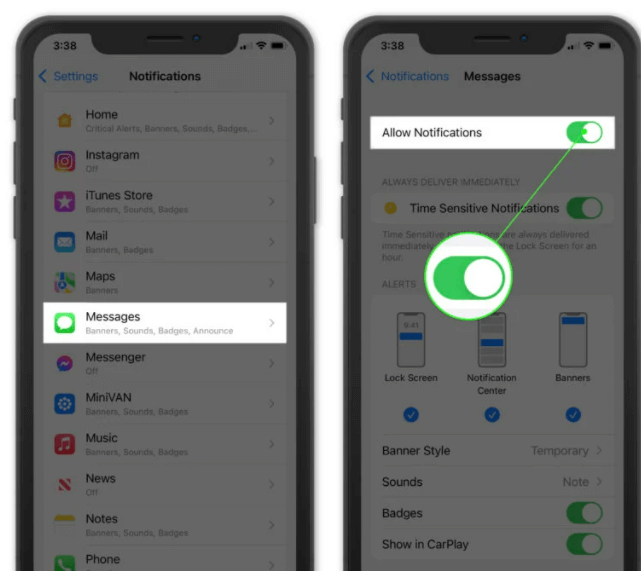 If the app's "Allow Notifications" is turned on, go to the App Store and tap the account icon in the upper right corner of the screen to see if an app update is available. Scroll down to see the list of apps with general updates. To update the app, click the Update button to the app's right.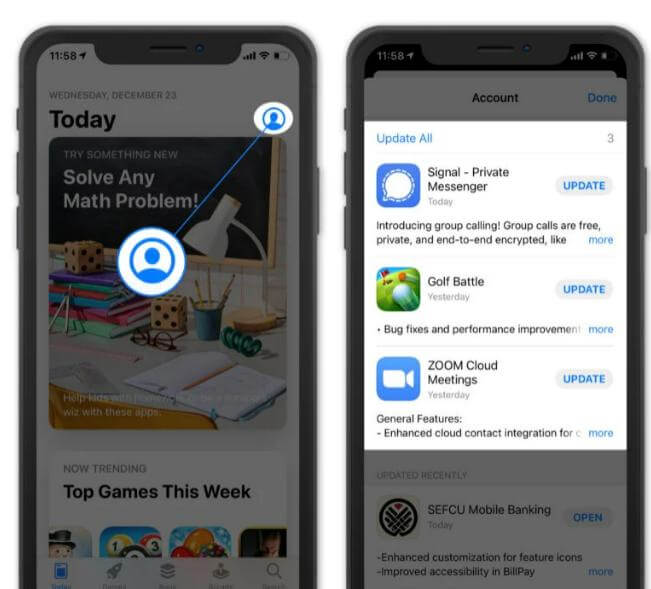 5. Check your Wi-Fi and cellular connections. If your iPhone isn't connected to Wi-Fi or cellular, your iPhone won't get notifications.
6. Reset all settings. If the above method fails, you may consider resetting your iPhone. Which resets all settings preferences on your iPhone to default values. This will not delete any of your files or data if you choose the correct option and make a backup before trying.
Note: If you have not backed up your iPhone before resetting your iPhone, you can choose the free iOS transfer software - DMTrans to back up your iPhone. It can transfer the music, photos, and other data on your iPhone to the PC for Save, and the software is free to use: