iPhone 13 has an unknown error
An unknown error occurred (0xE8000015)" What steps should I take now to fix the error?
- Questions from the Apple Community
iTunes is an official iPhone management tool. However, when connecting the iPhone to iTunes, some users will prompt, "iTunes could not connect to this iPhone because an unknown error (0xE8000015) occurred; if this happens, we will not be able to sync and transfer the iPhone's data, below, I will introduce four methods to resolve iTunes unknown error quickly

Method 1. Check the USB Connection
An unknown error 0xE8000015 occurs when connecting your iPhone/iPad to iTunes on your computer, which means iTunes doesn't recognize your iOS device. In this case, you can check if your USB connection is working correctly.
Sometimes, the iPhone is in abnormal contact with the computer port, causing iTunes not to recognize the device. You can replace the USB cable or return the connected device for testing.
What's more, you can check and reset your network connections, including cellular data and Wi-Fi networks, to fix the problem. Some users claim that this solution helps.
Method 2. Update iTunes and iOS Devices
Update iTunes
Errors may occur when connecting iPhone to a computer if iTunes and iOS are not updated to the latest versions. An update might resolve this issue.
Open iTunes > choose Help > Check for Updates > Follow the on-screen prompts to install the latest iTunes properly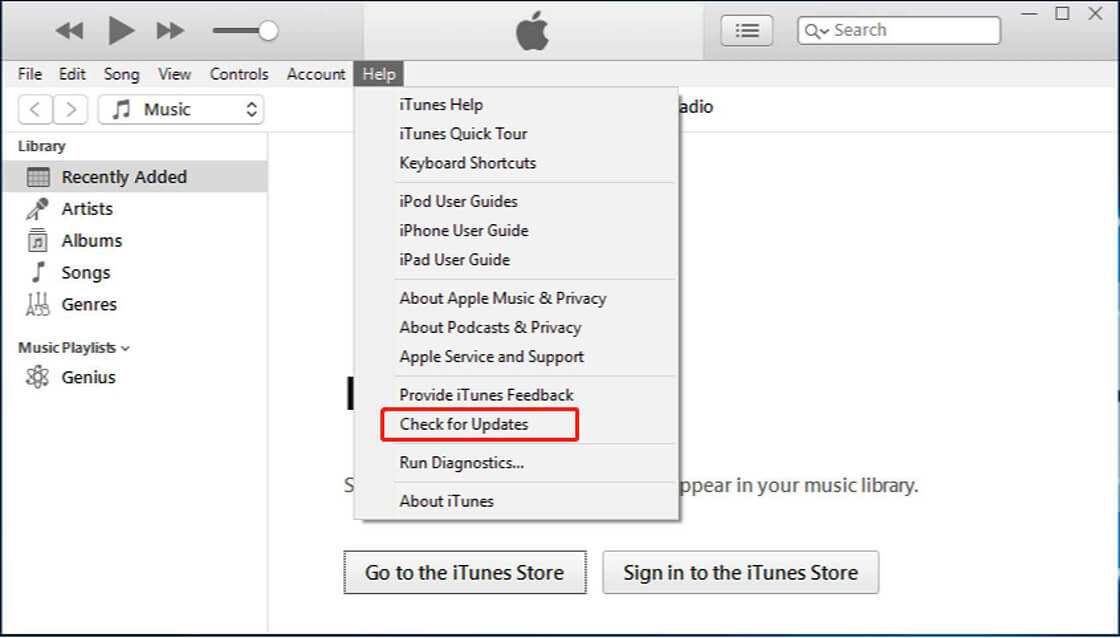 Update iOS devices
Settings > Click General, find Software Update > Click Download and Install option to upgrade (if there is an update available for your device).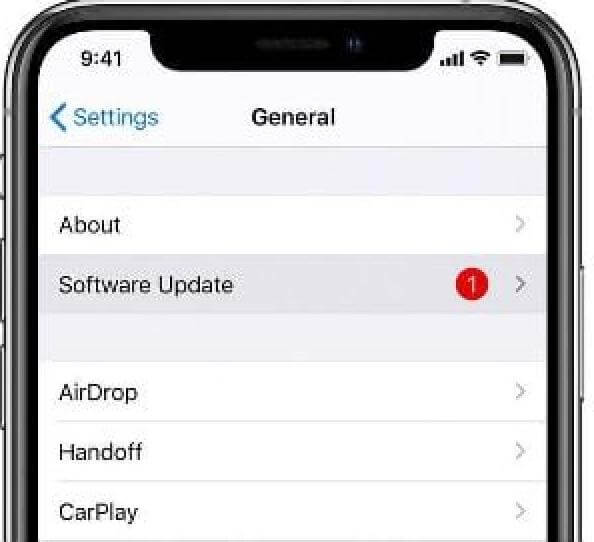 Method 3. Reset the Lockdown Folder
Delete and reset locked folders on your computer to fix iTunes errors. As a result of restarting iTunes, a new lock file will be created, effectively solving the problem.
1. Click the Windows button + R > enter %Programdata% in the dialog box and click OK.
2. Find the Apple folder and double-click it > Delete Lockdown Folder. (You need to be logged in as administrator)
Method 4. Transfer Data Using iOS Data Management Software
iTunes is the most common backup and transfer program. It can support data synchronization between iOS devices. If iTunes cannot identify the device, it will inevitably affect the data transfer and the user's data security. In the face of such problems, we can use third-party tools to backup or transfer data. Here we recommend DMTrans data transfer software.
DMTrans is a professional iOS data management software that supports data transmission and management such as pictures, music, videos, contacts, text messages, books, podcasts, and voicemails. It supports multiple versions of Windows and Mac systems. The versions are also very compatible. The following is a brief introduction to the operation steps:
1. Make sure your iPhone and PC have a stable USB connection, then tap "Trust" on your iPhone or iPad.
2. Open the installed DMTrans: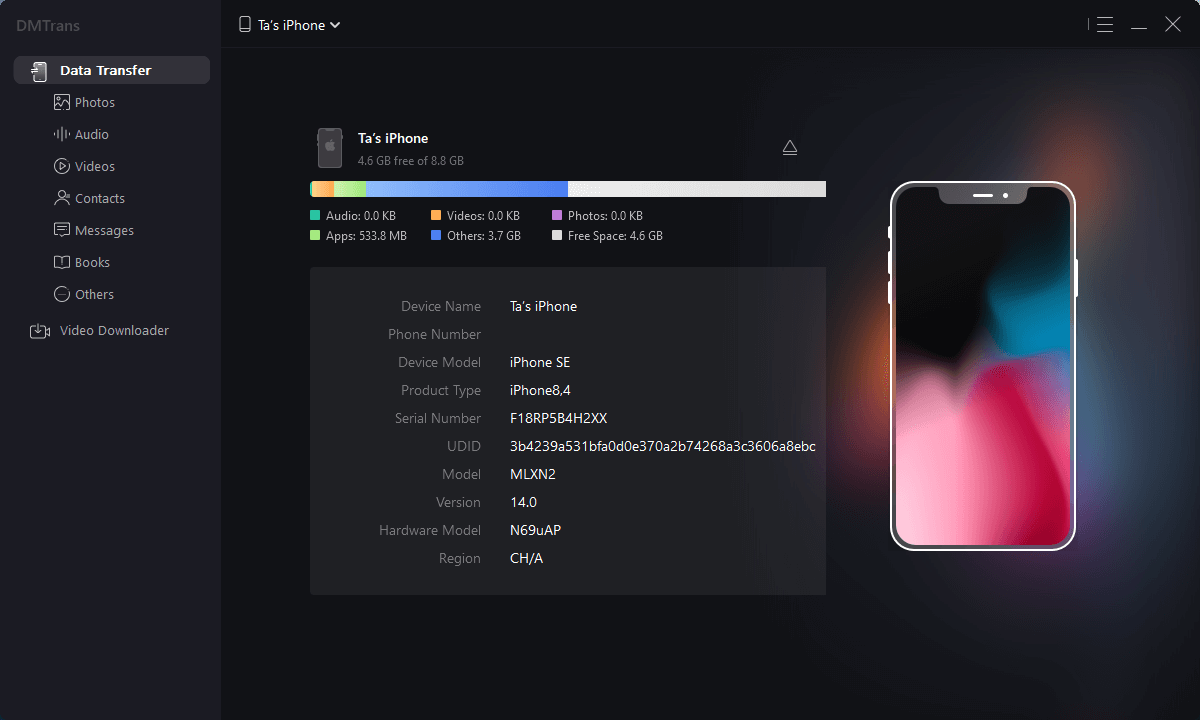 3.Click the data you need to transfer, select the file and click transfer to computer or to another device, take the picture as an example: