Are you seeking the greatest iPhone transferring software out there? But are you unsure about what to choose? The iPhone series has dominated the smartphone industry since its 2007 debut, owing to its superb build quality, user-friendly UI, and extensive feature set. As we know to the ever-increasing size of all digital media formats due to their ever-increasing quality and resolutions, users must continually move data from their iPhone to their computer to free up storage space.
We all know that Apple has punished PC users for many years in a variety of ways. When using an iOS smartphone, users may easily transfer data to other iOS devices; however, there are several difficulties when using a Windows PC. If your computer is running Windows 8, there is always a built-in picture manager to assist you with backing up your images to the computer in most cases.
Connecting your device to the computer will bring up a box asking whether you want to import pictures; unfortunately, the built-in utilities are not user-friendly. As a result, the goal of this post is to present you with a variety of simple and effective methods for moving data between your iPhone and Windows 8.
Method 1: Transfer Files from Windows 8 PC to iPhone Using iTunes
iTunes has long been regarded as one of the most effective methods when transferring data across devices, but is it as effective? In the process of finding out how to transfer data from a computer to an Apple iPhone, you'll want the most straightforward and reliable method possible.
With iTunes, you may move your music, images, videos, and other media from your computer to your iPhone or another iOS device. Now, let's study how to transfer files from a PC to an iPhone using iTunes.
Step 1. Install iTunes on your PC by downloading and installing the PC version. Get the newest version of iTunes installed on your computer.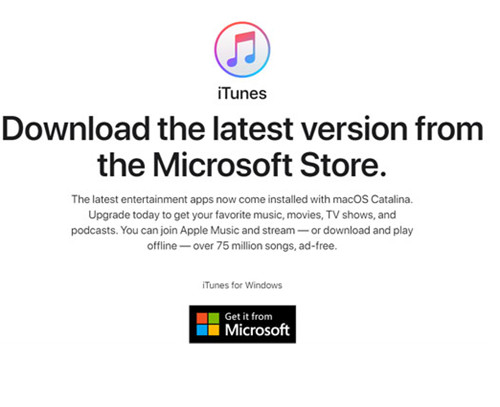 Step 2. Afterward, you'll need to connect your iPhone to your computer and choose 'Device'.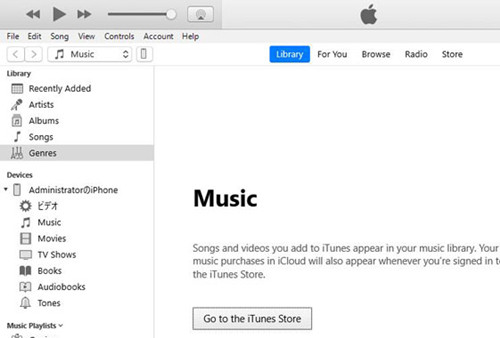 Step 3. Then go to the left-hand panel, under Summary, and choose one of the file kinds that you want to share, such as music, movies, photos, and books, among other things.
Step 4. Now, all you have to do is click on 'Sync...' and choose the files you wish to transfer.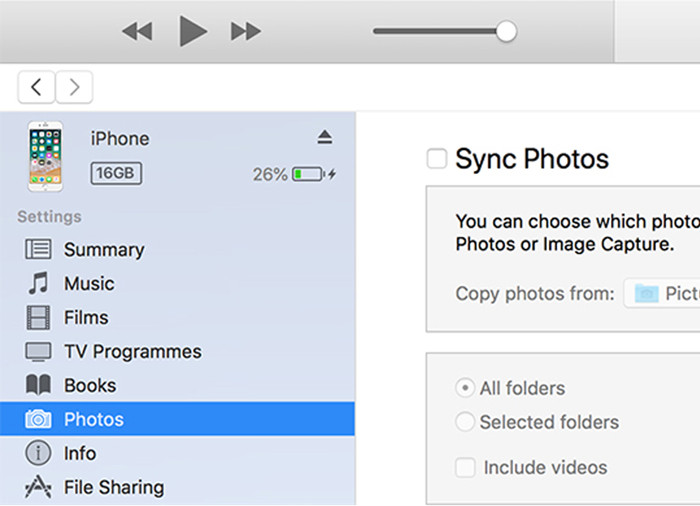 Step 5. Then click on the Done button.
A specific spot on your iPhone will be stored with the file you've requested to be transferred and saved. Because of the current state of iTunes, there are a few limitations to utilizing the software.
Method 2: Transfer Files from Windows 8 PC to iPhone Without Using iTunes
Users are having a lot of issues with iTunes, as previously indicated. Honestly, the app is unreliable, and people have been expecting Apple to improve it for some time now. But now, the matter has gotten out of hand, and Apple isn't even bothered by it.
As a result, users are now searching for even better options, such as Google Drive or a high-quality third-party program, etc. Here, you can try iPhone data transfer software to help you quickly transfer data between iPhone and Windows 8 PC.
DMtrans is one of the best iTunes alternative program for Windows 8 and Windows 11/10/7/Vista. It can help iPhone users easily manage iPhone data on Windows 8 PC and transfer data between iPhone and Windows 8 PC.
DMtrans - iOS data transfer software
Transfer images, videos, audio files, messages and more between iPhone and Windows 8 PC.
Easily manage iOS data on Windows 8 PC without iTunes.
100% safe and easy-to-use iOS data transfer software.
Open DMtrans on your Windows 8 PC and connect your iPhone to this PC, trust it. You can easily manage iOS data on your Windows 8 PC. And click Import to import data from Windows 8 PC to your iPhone, click Export to export iPhone data to your Windows 8 PC. Very simple!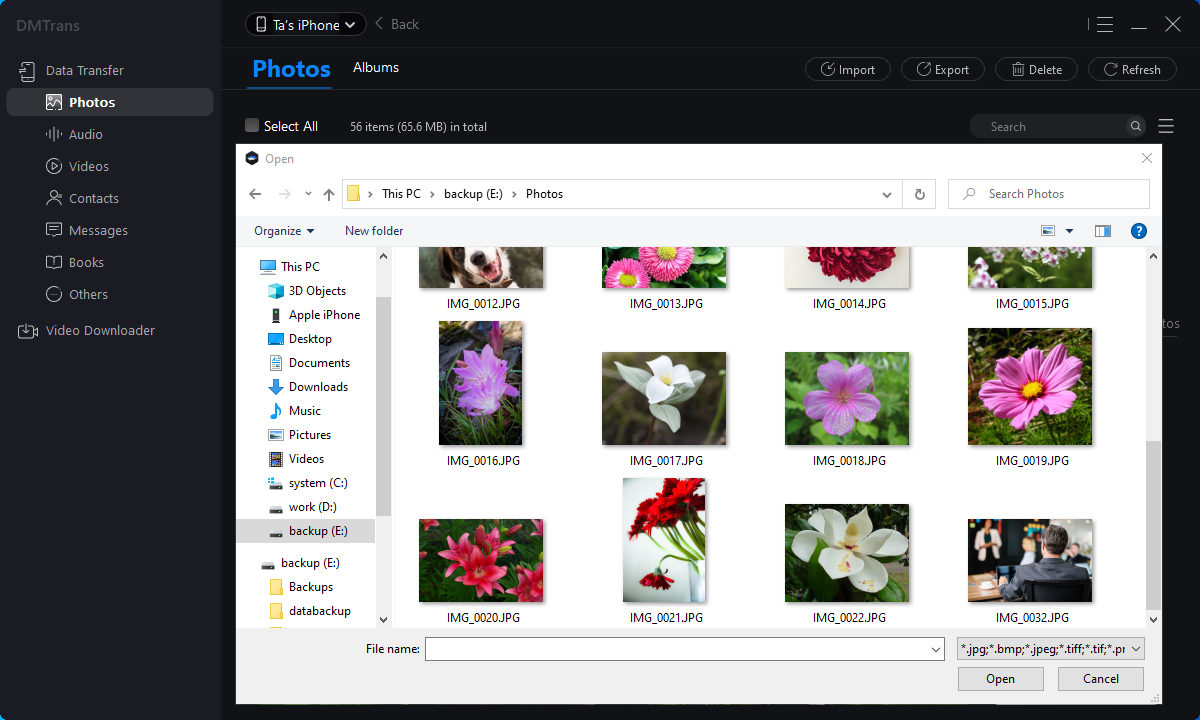 There are two methods to transfer files from a Windows 8 PC to an iPhone. The choice is between using iTunes or not using iTunes. It's up to you whether or not you want to continue using iTunes. As an iPhone user, you must know how to move data from one iOS device to another. These methods may be used to transfer files between your PC and your iPhone.