Introduction:
Do you want to create a bootable clone backup for Windows and don't know how to perform? Donemax Disk Clone for Windows allows you to clone the operating system of Windows 10 or 11 to another disk or usb external hard drive without reinstalling and make it bootable.
PAGE CONTENT:
What Is A Bootable Clone in Windows 11/10/8/7?
A bootable clone backup for Windows is to make an exact copy of the PC's bootable disk, including the operating system and other booting information. You can clone a bootable hard drive for Windows 11/10/8/7 by cloning the entire startup disk or the boot and system partitions containing the Windows OS and accompanying boot files to another hard disk. Furthermore, it is possible for users to clone their system disc with OS and all data to a new drive without any start or boot issues.
Create a bootable clone backup for Windows is useful when you want to upgrade your OS, hard drive capacity or replace damaged disk. But how exactly? Is it easy to clone a Windows drive without getting any bootable problems on Windows 11/10/8/7?
Can I clone my boot drive and make it bootable?
"My Lenovo PC has Windows 10 preloaded on the hard drive." My PC was becoming slower, so I purchased a new SSD. I want to clone the Windows 10 boot drive to an SSD and boot it from there. I don't want to reinstall Windows 10. Is this something that software can do? Any suggestions are welcome."
In truth, a plethora of hard drive cloning software available on the market can assist you in successfully creating a bootable clone of Windows 10 or 11. This tutorial will provide you with the powerful bootable disk clone software and clear instructions to efficiently create a Windows bootable backup.
Benefits of Windows 10 or 11 bootable clone
The bootable clone is a replica of all contents on a startup drive on your PC, including the Windows OS, system reserved partition/EFI system partition, installed programs, and other files. Here we'll go through three benefits of a bootable clone backup.
✦ Fast system recovery and data loss prevention:
If you make a bootable clone backup, you can go back to work immdiately by directly replacing the original disc, protecting your data from data loss caused by unexpected system failure, hard drive failure, virus infection, and other disasters.
✦ Get rid of low disk space warning:
You can increase the hard drive capacity by copying it to a larger hdd or SSD, allowing you to install more software, store more files, and boot your computer faster.
✦ Get better performance:
Cloning a boot drive in Windows 10 or 11 to a smaller SSD is a great option to increase your PC performance because SSD has better reading and writing speeds.
What you'll need to create bootable clone?
To ensure a seamless bootable copying in Windows PC and save valuable time and energy, we recommend you try this extert-level bootable cloning software - Donemax Disk Clone.
It is an easy-to-use but sophisticated disc cloning application that allows you to completely clone or duplicate a disc and partition it to a new drive. The most prominent feature of this software is that if your disk has bad sectors, it can clone and rescue your data from the hard disk to a new device by ignoring the bad sectors.
You can also use this utility to clone disc data to a smaller drive. It is entirely compatible with all Windows operating systems, and you can download and install it on your computer to begin building the bootable clone of your Windows disc.
★ Highlights:
Easy to use: understand for a Windows user who is new to technology and in a hurry to get the disk copied.

Safe and dependable: it is 100% safe to use and dose NOT cause any disk damage. Sector by sector copy makes 1:1 clone of your boot disk.

3-Step OS migration: this bootable cloning software allows you to create a full copy of the contents of a disk and transfer your data, system, or applications to another hard drive in 3 Steps.
How to create a bootable clone backup of windows in 3 simple steps?
Before the cloning procedure, connect the new hard drive or SSD to your computer. Let's look at how to clone your Windows PC without boot issues.
Step 1: On your computer, download, install, and execute Doenmax Disk Clone. Select the hard drive to duplicate or clone by clicking "Disk Clone." To proceed, click "next".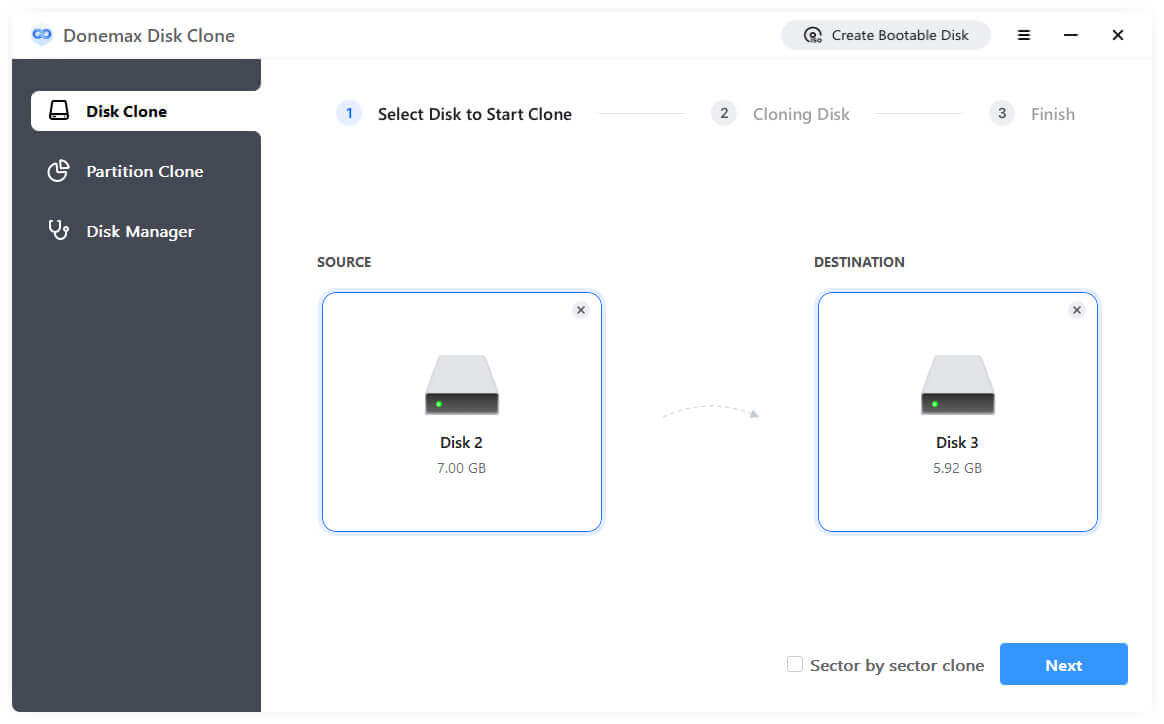 Step 2: Edit the disk layout of target disk.
To edit the disk layout of target disk, you can select auto fit disk layout which will have the same dik layout as the source disk after cloning, or manually edit disk layout.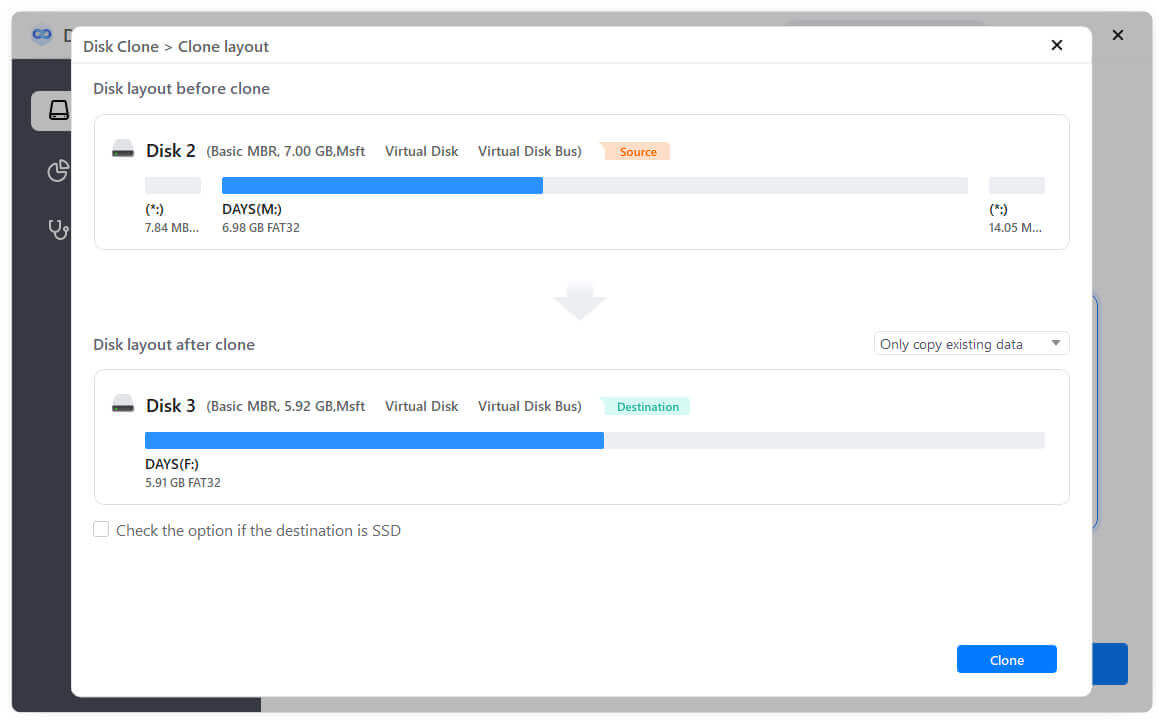 Step 3: Perform bootable cloning.
After confirmation, click "execute" to start the bootable cloning process.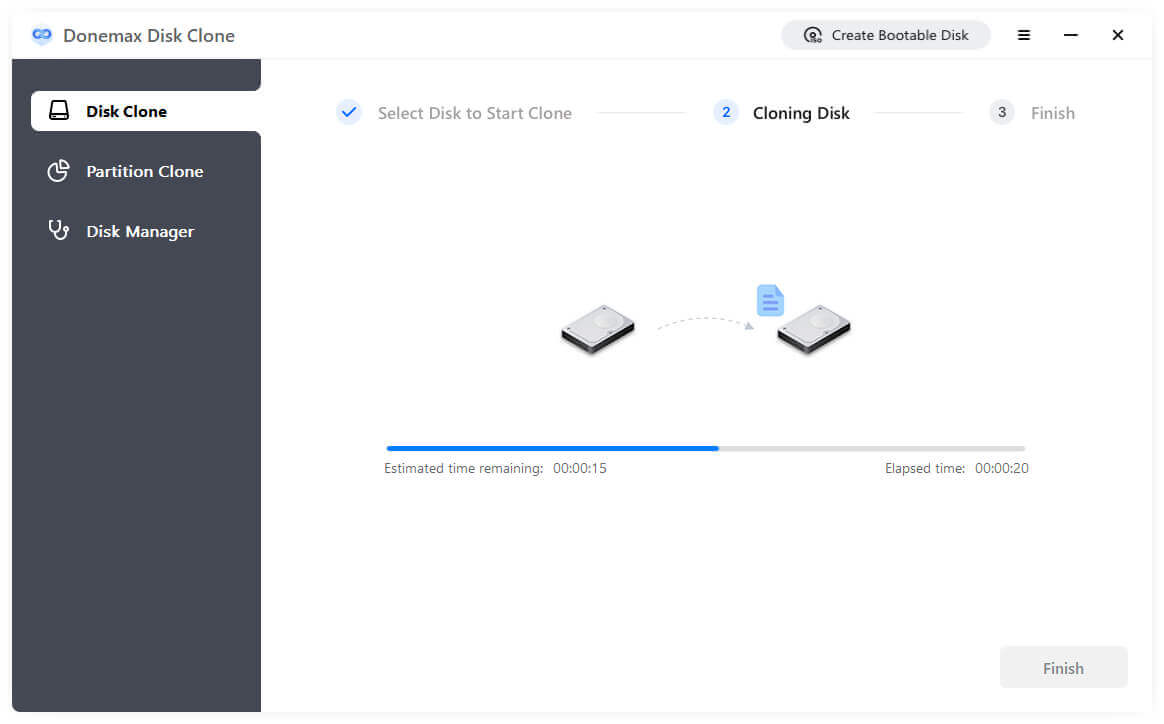 How to boot windows 11/10/8/7 from a newly cloned bootable disk
Please remember to change the boot order and set your computer to start from your new disk after the entire bootable disc cloning to verify that the cloned windows disc is bootable on your computer: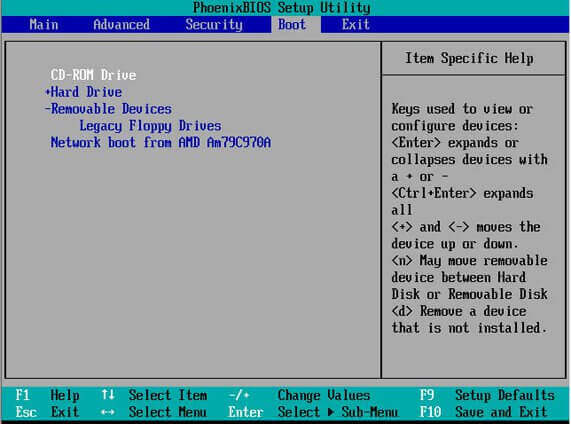 Step 1. Shut down your PC and insert the copied disk into your Windows computer.
Step 2. Restart the computer and continue to press f2, f8 or Del to enter the bios setup.
Step 3. Set the PC to boot from your newly cloned drive in the startup or boot column.
Step 4. Save your modifications and restart your computer. Your computer will no longer have any additional bootable problems or other troubles.
FAQs on Creating A Bootable Clone Backup
Follow the steps to make a bootable clone in Windows 10:
Connect the new hdd or SSD to the Windows 10 PC
Download and install Donemax Disk Clone for Windows
Launch the software and select Disk clone
Select the boot disk as source and the new drive as destination
Click "Next" to apply cloning
Change to boot from the new boot disk.
A bootable clone backup is to make an exact copy of the boot drive on the computer, including the Windows OS and other files. It is recommended to use "Disk Clone" rather than "Partition Clone" to copy the entire disk which guarantees the operating system and related boot files will be copied to the new disk or USB external hard drive and ensures to boot successfully from the new boot drive.
Sure, you can clone the Windows 10/11 to a usb disk and make it bootable with Donemax Disk Clone for Windows if the usb disk is big enough to fit all the data of the startup disk.
Here is a list of the top 5 bootable disk cloning software recommended for Windows 11/10:
Donemax Disk Clone for Windows
Acronis Cyber Protect Home Office
Macrium Reflect
Clonezilla
Paragon Drive Copy Professional
No, it won't ask you to reactive Windows if you are booting on the same PC. However, if you connect to a different PC where hardware has completely changed, you may be asked to reactivate the Windows.
Final Thought
With Donemax disk copy, you may generate a boot clone for a Windows drive that will not boot. This software allows you to clone a hard drive to an SSD. You can also acquire the information above if you need to learn how to boot from the cloned drive. Please let us know if you have any suggestions for a bootable clone process.
Related Articles

Contributing Writer
Lucien is a writer and a chief programmer of Donemax software who has worked in the company for 5+ years. He has written much of the content on the site and devotes to providing troubleshooting and solution for Windows and Mac users including disk cloning, data recovery, migration, eraser, error fixes.

Editor in chief
In order to effectively solve the problems for our customers, every article and troubleshooting solution published on our website has been strictly tested and practiced. Our editors love researching and using computers and testing software, and are willing to help computer users with their problems