PAGE CONTENT:
Disk cloning, in its most basic definition, is the process of making an exact clone of one hard disk onto another. Like disk backup and recovery, disk cloning is an essential data protection method. Disk cloning replaces the source disk with the cloned disk in the event of data destruction. Disk clones have their benefits, allowing users to rapidly restart work after an interruption by swapping out the disk.
One can clone a disk quickly or clone it sector per sector. Fast disk cloning is efficient because it copies the disk sectors referenced by files from the source disk to the target disk. With sector-by-sector disk cloning, everything from the disk signature for MBR disks to the disk GUID and partition GUID for GPT disks is copied to the destination drive, making it a perfect clone of the source disk. If you're worried about data loss during quick disk cloning, sector-by-sector cloning is the way to go.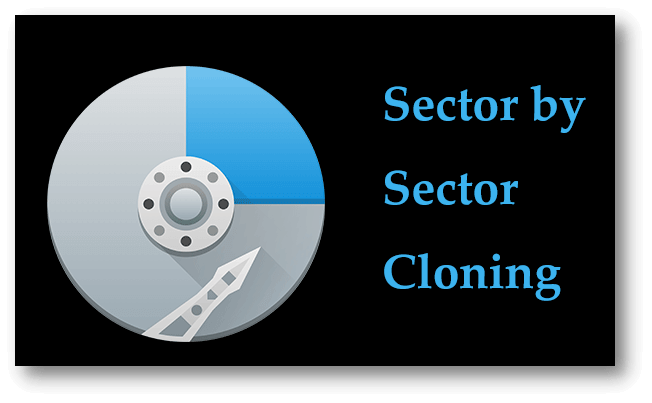 What is a Sector by Sector Clone?
Blank and logically defective sectors are duplicated with every other sector on an SSD or HDD. It is capable of cloning data from one disk or partition to another. Thanks to sector-by-sector cloning, cloned hard drives and partitions will be 100% identical to those on the source disk.
The destination HDD or SSD and the original disk must be the same size for a successful sector-by-sector clone. In addition, SSDs must be the same or larger size for sector-by-sector cloning to work; a smaller disk cannot be copied.
Why do people need Sector by Sector Clone?
As was previously stated, a sector-by-sector clone can copy free and written sectors from your chosen disk. Here are some of the reasons why people require it:
Standard cloning techniques are useless when a hard drive is encrypted using BitLocker. You can replicate without unlocking the drive if you do it sector by sector.
The second scenario involves the system hard disk possibly failing or dying. To clone your disk, you can utilize the sector-by-sector approach. It facilitates a speedy revival on a replacement disk in place of the failing one.
Thirdly, the sector-by-sector clone is an option to duplicate the deleted data that has not yet been wiped from the source drive to the destination disk.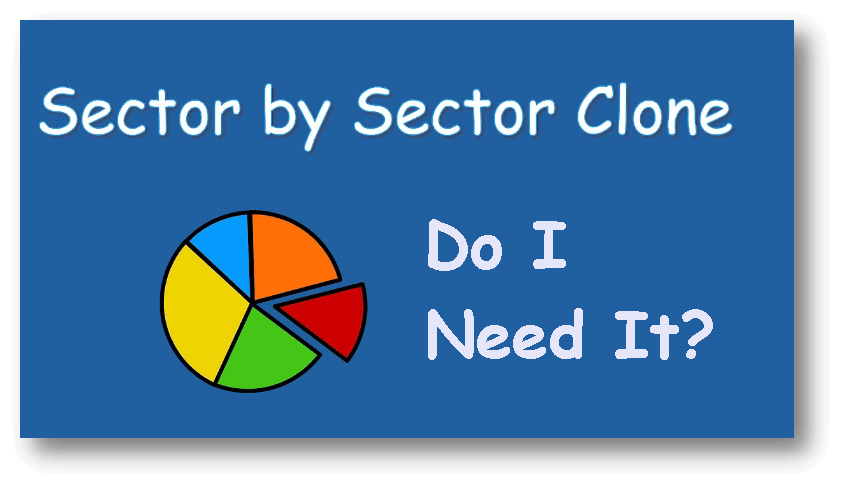 🔖When to Clone a Region at a Time:
Using BitLocker to encrypt your hard disk may prevent you from using the standard cloning approach. Disks can be copied sector by sector without unlocking the hard drive.
If your hard drive is malfunctioning and will soon fail, you can easily restore your data by cloning it, sector by sector, to a new hard drive.
Sector-by-sector cloning is a suitable method for copying erased data that was not completely wiped from the source disk to a destination hard drive.
🔖Sector-by-sector HDD Cloning Preparations:
Some preliminary work is required before explaining how to do sector-by-sector cloning. As was noted up top, there are various prerequisites for sector-by-sector disk cloning:
Prepare for another hard drive with a capacity greater than or equal to the original drive. An SSD is suggested if you need lightning-fast performance.
Verify that the disk you're working with contains no faulty sectors. Do a disk test immediately if unsure if your disk has faulty blocks.
Donemax Disk Clone is a trustworthy disk cloning program, it allows you to clone any hard drive in sector by sector mode.
Sector-by-Sector Cloning with Donemax Disk Clone
Donemax Disk Clone is an easy-to-use disk cloning software. If you want to clone a hard drive sector by sector, you can try this software.
1.Sector by sector on Windows:
Open Donemax Disk Clone on your Windows PC, select the source disk and select the destination disk. Then tick "Sector by sector clone", and click Next.

Then preview and edit the clone layout, click Clone to clone the source disk to the destination disk.
2.Sector by sector on Mac:
To clone entire Mac startup disk to an external hard drive, just choose OS Clone mode. Select the external hard drive as the destination drive, click on Clone Now button.
Conclusion:
In the Windows operating system, no two disks can have the same disk identification. Windows will only make one of several disks with the same disk identity active and will make the others inactive if there are two or more of them. If you try to bring these disks online against their will, you'll end up with inconsistencies in data between the source disk and the destination disk because the identity of these disks will have been modified. As a result, after finishing the sector-by-sector disk cloning, you should immediately remove one of the disks from the chassis to guarantee data integrity.
Related Articles

Contributing Writer
Christina is the senior editor of Donemax software who has worked in the company for 4+ years. She mainly writes the guides and solutions about data erasure, data transferring, data recovery and disk cloning to help users get the most out of their Windows and Mac. She likes to travel, enjoy country music and play games in her spare time.

Editor in chief
In order to effectively solve the problems for our customers, every article and troubleshooting solution published on our website has been strictly tested and practiced. Our editors love researching and using computers and testing software, and are willing to help computer users with their problems