PAGE CONTENT:
These days, the internet is where we save the vast majority of our personal information and data. That's why it's important to vary your passwords between services and update them frequently.
Inconvenience is quite little compared to the consequences of a data breach. Your physical safety may be at risk, in addition to your online security being compromised. That's why protecting your data from hackers and malicious actors is important.
You can encrypt your Mac's hard drive with FileVault. You may safeguard your Mac's information at no additional cost. If you own a Mac and want to learn more about disk encryption using FileVault, keep reading!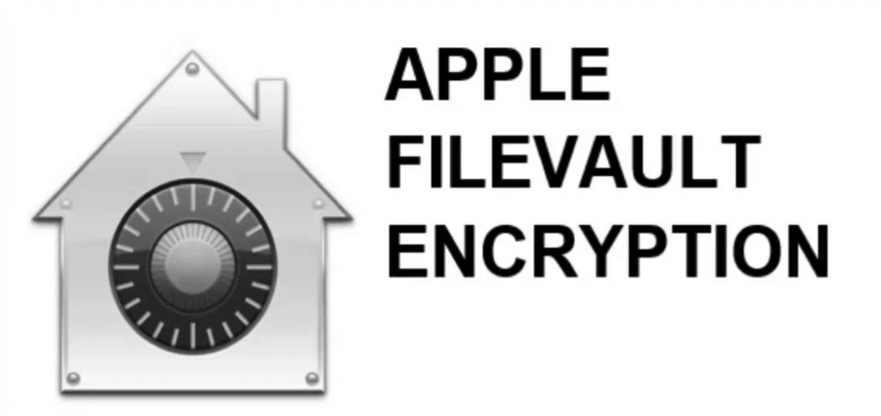 What makes FileVault useful for Macs?
Encryption is crucial to security because it renders information unintelligible without the corresponding decryption key. For example, if your laptop were stolen or compromised and contained important information, the thief or hacker would need access to your encryption key to "unscramble" the data and read it. Using XTS-AES-128 encryption with a 256-bit key, FileVault protects the data on your Mac.
📑Drive Encryption:
Even though FileVault and the Mac starting components work together, if an entire drive is encrypted, it cannot boot the Mac. When utilizing such devices for backups or storage, it's a good idea to encrypt the data on them.
When the disk is mounted and the password is entered, access to all volumes is restored. If the password is stored in the Keychain and the Mac is unlocked, anyone who mounts a volume from the disk can access the contents as if they were not encrypted.
However, if no one else knows the password to your Mac or the volumes, the encrypted data is inaccessible.
How does FileVault work?
FileVault is a system utility on Macs that encrypts the contents of your startup disk for security purposes. That ensures that no outside parties can access the information in question.
When used, the function encrypts all data stored on the boot drive. Any new files you make, like when you transfer images to your Mac, are also encrypted automatically.
FileVault encrypts your data when your Mac is powered on and connected to a power source. It operates invisibly, letting you use your computer as usual while it does its thing. It's a method among many for keeping your Mac's data safe and secure.
📑Set up and activate FileVault:
Open Security & Privacy by going to the Apple menu > System Preferences/System Settings.

Turn on FileVault by selecting it and clicking the button. Either your iCloud username and password or a recovery key created by the Mac will be needed.
Third, if you lose access to your recovery key or forget your iCloud password, you will permanently lose access to all your data stored in iCloud.
📑Create a Recovery Key:
Start using FileVault by activating it. Depending on your operating system, a different set of instructions will appear on the page. If you've forgotten your disk's password and need to unlock or reset it, you can do so from this website.
If you're using macOS X Yosemite or later, you can access your disk and change your password with your iCloud credentials. Those who would rather not use their iCloud account might generate a local recovery key. The created key, however, must be stored somewhere other than on the encrypted disk itself.
You must answer three security questions to store a recovery key with Apple using macOS X Mavericks. Remember that you cannot access or recover any data on your disk if you forget your password and lose the recovery key.
📑Turn off FileVault:
At any moment, you can reverse your decision and disable FileVault by repeating the steps above.
Select System Preferences/System Settings from your Mac's menu bar, then click Security & Privacy. Go with FileVault.
Click the lock icon to enter your admin credentials, as shown in Figure 1. To disable FileVault, select the appropriate option.
You can keep working on your Mac while it decrypts the drive automatically in the background. Remember that the decryption process can only occur while your Mac is powered on and awake. FileVault, located under Security & Privacy, allows you to monitor the decryption process like encryption does.
Conclusion:
Why would you use FileVault? To better safeguard the data on your Mac, you can use the disk encryption utility that comes preinstalled on every machine. You only need to access System Preferences or System Settings as the device's administrator to activate it.
Turning on FileVault requires you to authenticate with a password or Touch ID every time you log in, but it protects your Mac's most sensitive data.

Contributing Writer
Steven has been a senior writer & editor of Donemax software since 2020. He's a super nerd and can't imagine the life without a computer. Over 6 years of experience of writing technical solutions and software tesing, he is passionate about providing solutions and tips for Windows and Mac users.

Editor in chief
In order to effectively solve the problems for our customers, every article and troubleshooting solution published on our website has been strictly tested and practiced. Our editors love researching and using computers and testing software, and are willing to help computer users with their problems