Why more and more users choose SSD now? SSD is faster than traditional HDD with better performance. With SSD, you can have faster speed to read and write on SSD. If you use SSD as startup disk, it will be very fast to load your system. Especially, new Mac machines use SSDs as the internal system drives now.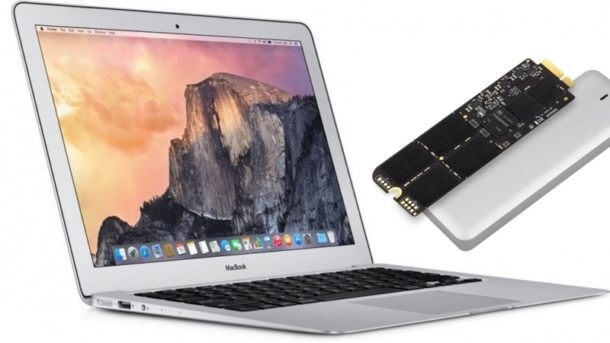 Sometimes, you may need to throw away an old SSD or sell an SSD if you want to replace it with a new one. Before you do this, you may need to wipe the data permanently to avoid data breach. Normally, you cannot just format the drive on Mac to get rid of the information on the drive. Because if you only format a drive, the data will not be wiped completely. So if you want to wipe the data permanently, you have to find the best SSD data erasure software for Mac.
In this article, we will introduce a safe Mac SSD data erasure solution for you. We will share the software Donemax Data Eraser for Mac to help you wipe data safely on SSD. You can download the software to have a try first.
---
How to wipe SSD data on Mac with the software?
The software is very easy to use. The interface is very simple and can help you wipe data easily. Also, the software is professional and can erase data completely. The software provides different professional and advanced data wiping standards, including HMG Infosec Standard 5 (1 pass), Peter Gutmann's algorithm 2 (2 passes), U.S. Army AR380-19 (3 passes), DoD 5220.22-M ECE (7 passes), Peter Gutmann's algorithm 35 (35 passes). After erasing data on Mac SSD with the software, it will not be able to recover the wiped data with any Mac data recovery software.
Besides, Donemax Data Eraser for Mac is not only for data wiping. Actually, the software can also do more things on Mac. For example, you can use it to uninstall apps, clean up browser data, remove duplicated data on Mac.
Now we will show you the steps to erase data securely and effectively with the software. Please read on and check the guide to wipe data. The software provides 3 modes to erase data on SSD. You can check and choose a proper mode to help you in different cases.
Mode 1. Shred individual files or folders.
If you want to remove some specified files/folders on SSD, you can use the first mode "Erase Files". It can help you deleted and wipe the files/folders permanently.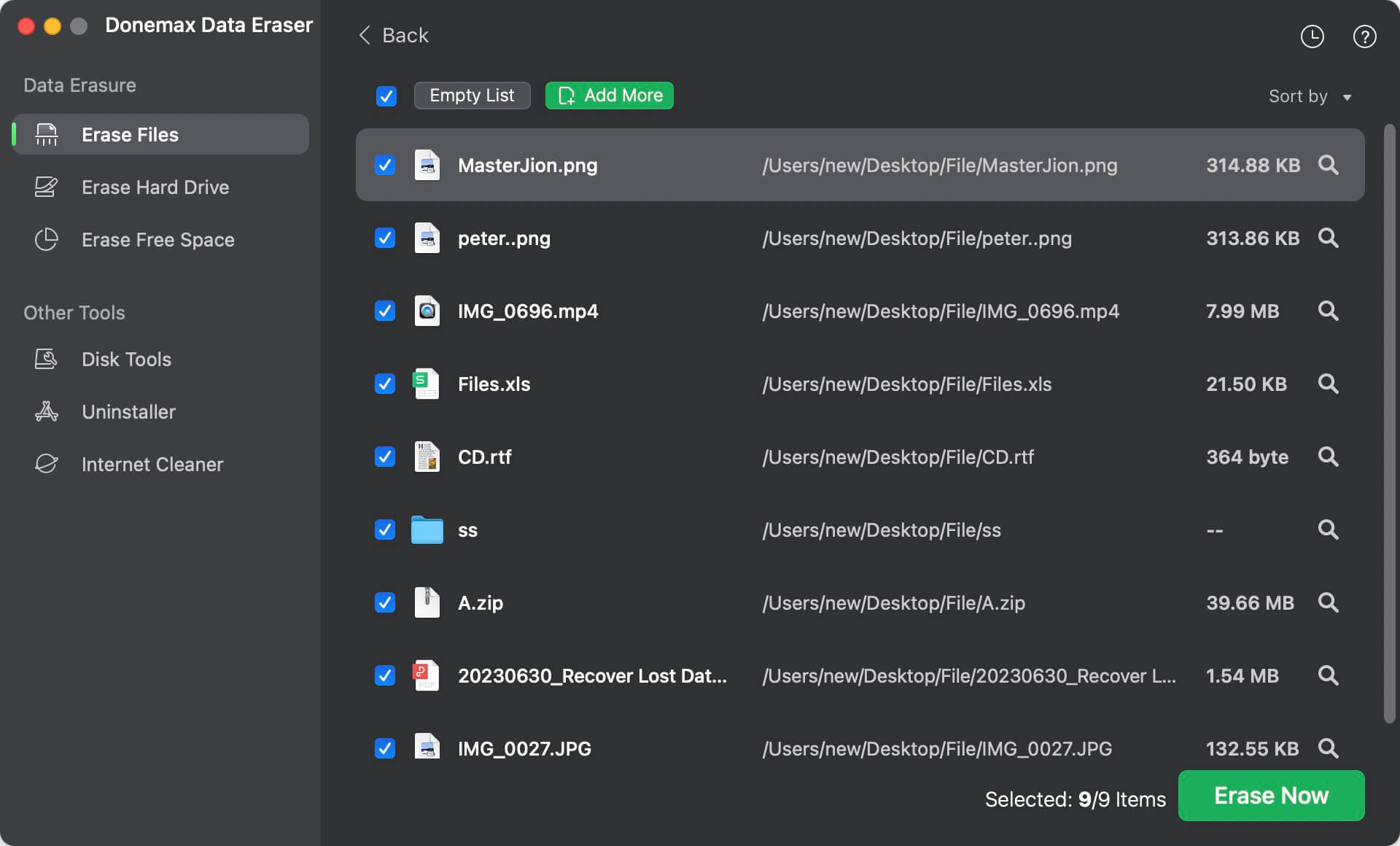 Mode 2. Wipe all data on SSD.
Sometimes you will not need to use the SSD further if you want to replace a new one or will throw it away, you will not need all the data on the SSD. Then you can use this option to wipe all the exiting or lost data on SSD.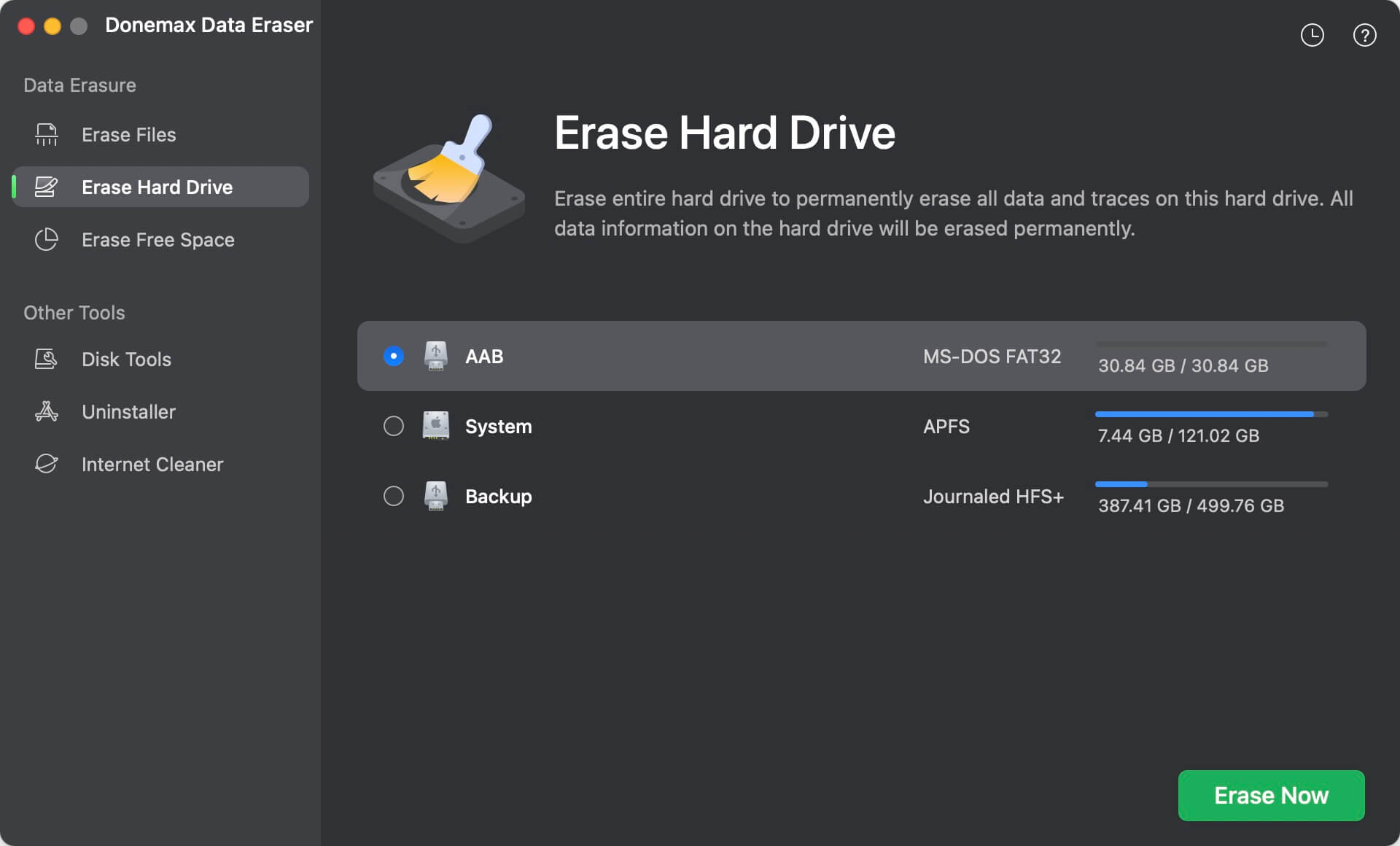 Mode 3. Erase data on free space of SSD.
After deleting files from SSD, you can also try to erase the deleted data if you don't want the deleted data be recovered by others. The software can erase the free space of SSD to wipe the deleted/lost data on the drive.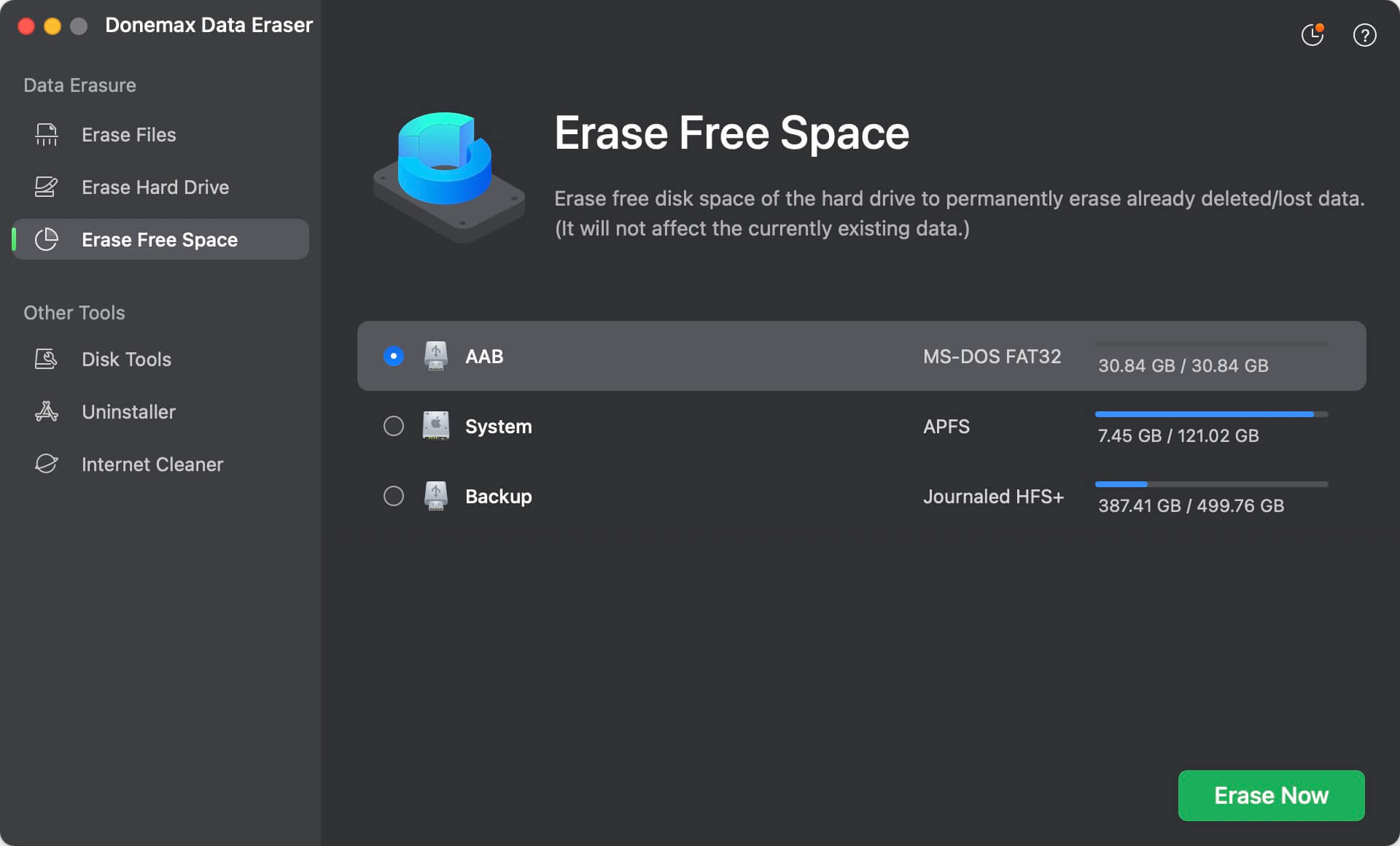 Note: As the data wiped by the software will not be recoverable anymore, please ensure to choose the correct data or drive to wipe. Also, you can back up your important data first to avoid data loss.
If you want to wipe data on HDD, USB flash drive, memory card or other storage devices on Mac, the software will also work. As can effective data erasure software, Donemax Data Eraser for Mac can help you erase data permanently on the devices. You can download and try with the software if you need to wipe data in any case.
Donemax Data Eraser