For a MacBook user, if you get a new laptop, what will you do with the MacBook? If you don't want to leave it unused, you may consider to sell it and get back up expense. However, before you sell your MacBook, you have to do something first. For example, you need to back up your important data or move the personal data to another computer. After that, you need also need to wipe the personal data from the MacBook to avoid data breach.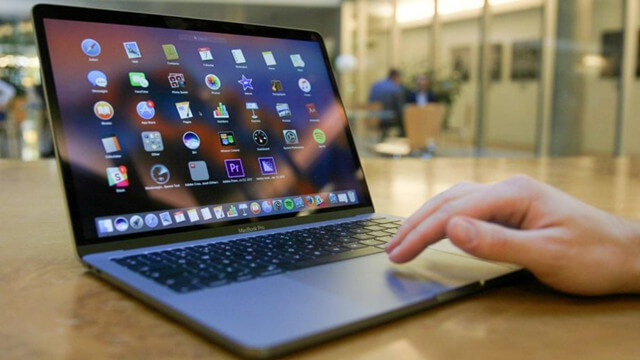 You cannot only deleted the files or just reinstall the operating system to wipe the personal data. It will not be complete to erase the data in such a case. You have to find a reliable data wiping software for MacBook data erasure.
To permanently erase data before selling MacBook, we recommend the best Mac data erasure software Donemax Data Eraser for Mac. This software is able to wipe data permanently on MacBook or any other Mac machines.
---
Steps to wipe MacBook data before selling it
To help you wipe data from MacBook permanently before you sell it, here we will provide the detail steps for you. Please just follow the guide below to do the job.
Steps 1. Log out all your accounts from MacBook, reinstall a fresh copy operating system MacBook. Then all the personal data will be removed first and you will only have a clean system on MacBook.
Step 2. Download and install Donemax Data Eraser for Mac to your MacBook. Here is the download available for you.
Step 3. Launch the software and choose "Erase Free Space" option and choose the system drive to wipe. This option will ensure to wipe all the removed personal data on the drive.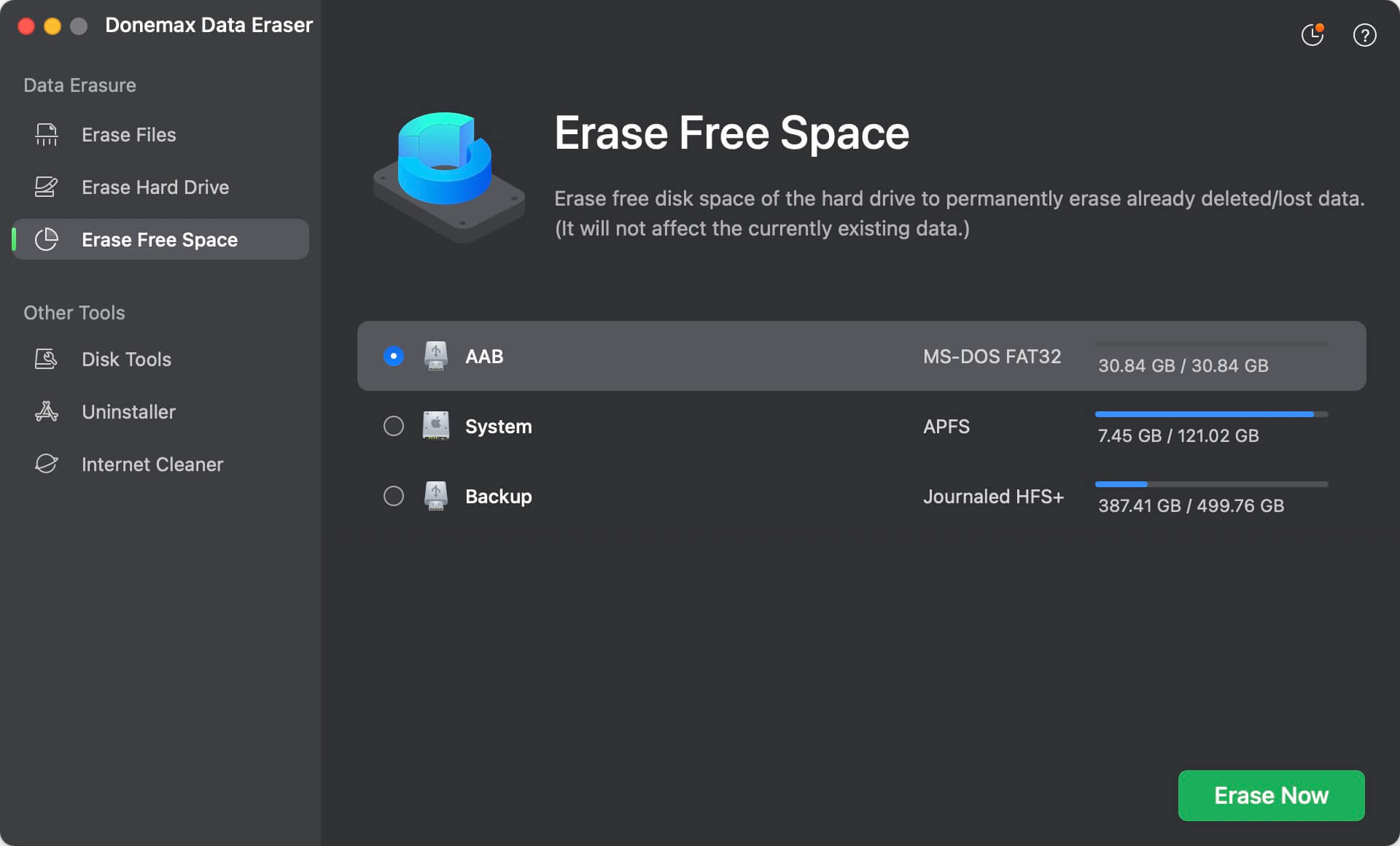 After these steps, all your personal data on your MacBook will be permanently erased. Then you can feel free to sell your MacBook without worry about data leakage.
More options available in the software
The software cannot only erase free space on a drive, also the software will be able to wipe existing data. For example, if you only want to remove specified files or folders permanently on Mac, you can use the option "Erase Files" to accomplish the task. You can choose the files/folder to shred directly.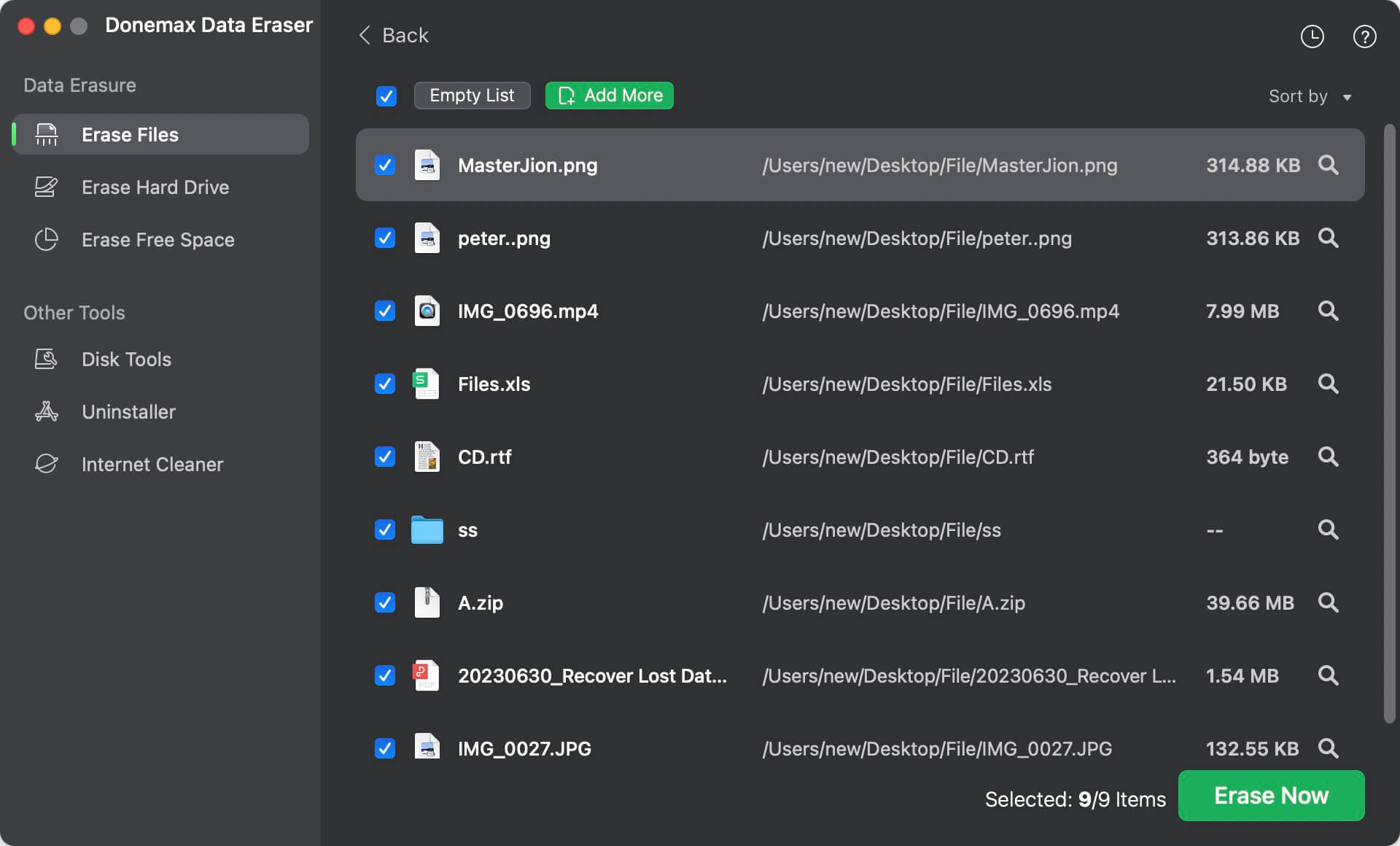 If you want to wipe all the data on a non-system drive on Mac, you can choose the mode "Erase Hard Drive". In this mode, you can choose a drive to wipe directly. All the data, including existing or lost/deleted data on the drive could be wiped at once.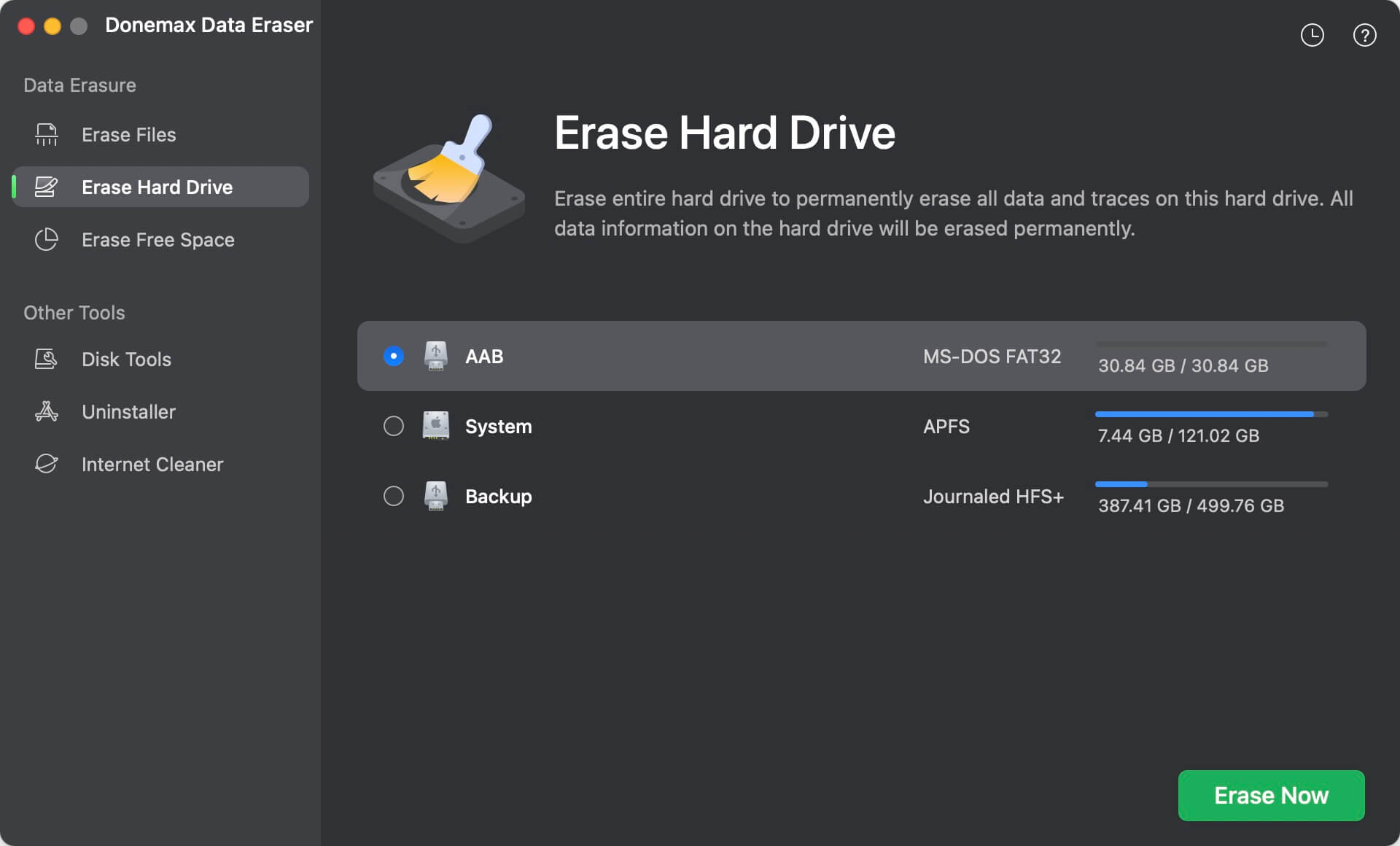 There are some other tools available in the software besides wiping data on Mac. The software provides a simple and quick way to format drive on Mac. Also, there are some options in the software to improve or clean up your Mac, such as uninstalling applications, clean up browser data, remove duplicated files, etc.
As you can see, Donemax Data Eraser for Mac is a simple and comprehensive software that can help you to do many things on Mac. Especially, should you need to wipe data from any drive on Mac, you can have a try with this application. It will help you wipe data permanently and securely.
Donemax Data Eraser