What will you do if some of the files on your Mac is not needed anymore? Normally, Mac users will delete the files and then empty the Trash to remove the files from the computer. It's enough to delete the files if the data is not sensitive. However, if some of the data is sensitive and you don't want the data be recovered in any way, you may need to do more. You have to know how to permanently erase deleted files on Mac.
In order to wipe the files completely on Mac machine, we suggest you use professional data eraser software to do the job easily. Donemax Data Eraser is the software we recommend for you to erase deleted files permanently on Mac.
---
Steps to erase deleted files on Mac
The software can erase the deleted files simply in a only a few steps. Also, the software is easy-to-use and professional. It's able to erase data effectively and safely. To wipe the deleted files permanently from your Mac, you can do as follows step by step.
Step 1. Download the data wiping software.
First, please download the software and install it on your Mac computer. Then launch the application to wipe data on your drive. Here is the download for the software.
Step 2. Choose the proper option to wipe deleted files.
To wipe the deleted files permanently, you can choose the option "Erase Free Space". It will then show all the connected drives on your Mac machine.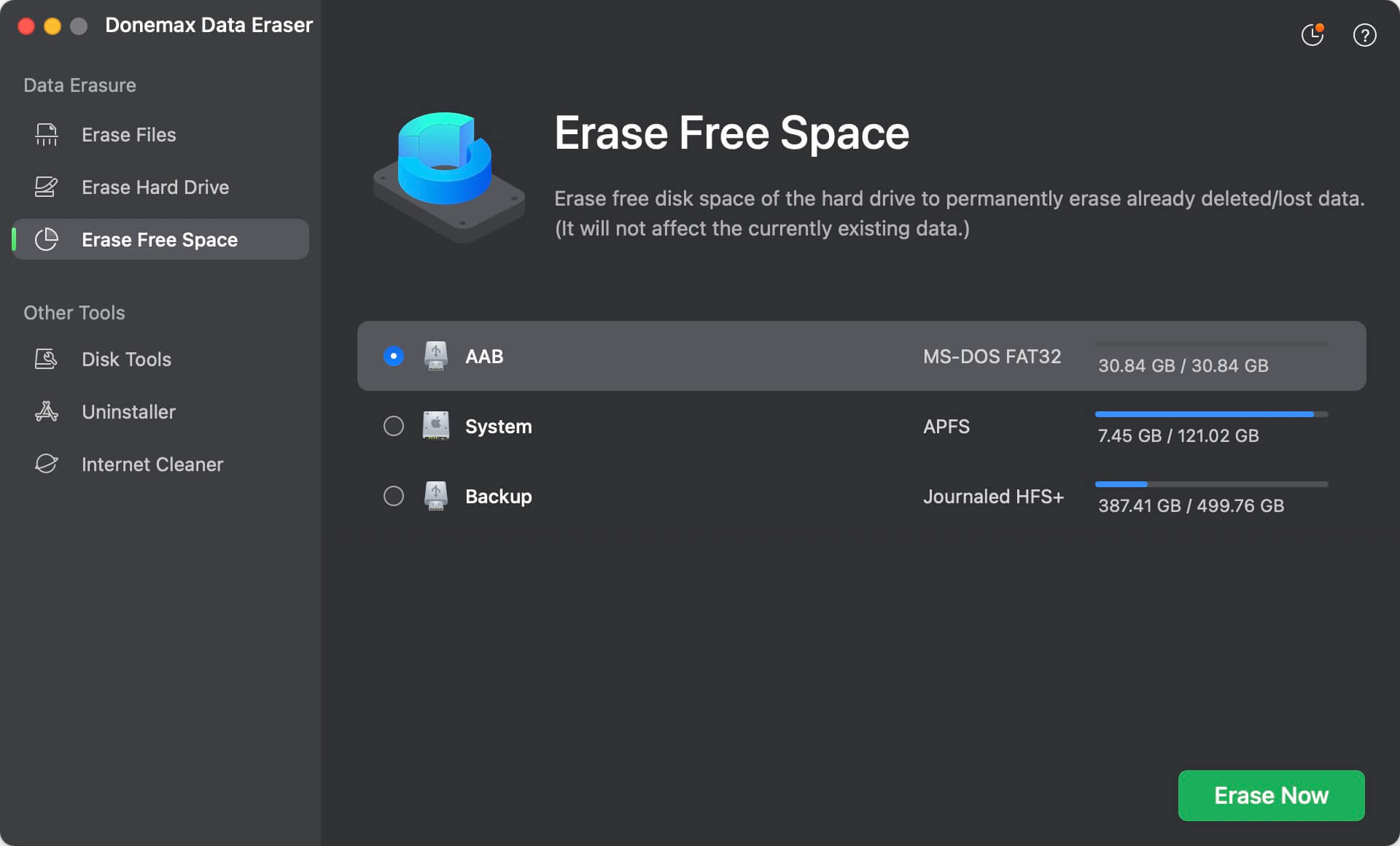 Step 3. Select the drive to erase the deleted files.
Please choose the drive on which you deleted the files. Please click the "Erase Now" button to continue. It will start to erase the free space.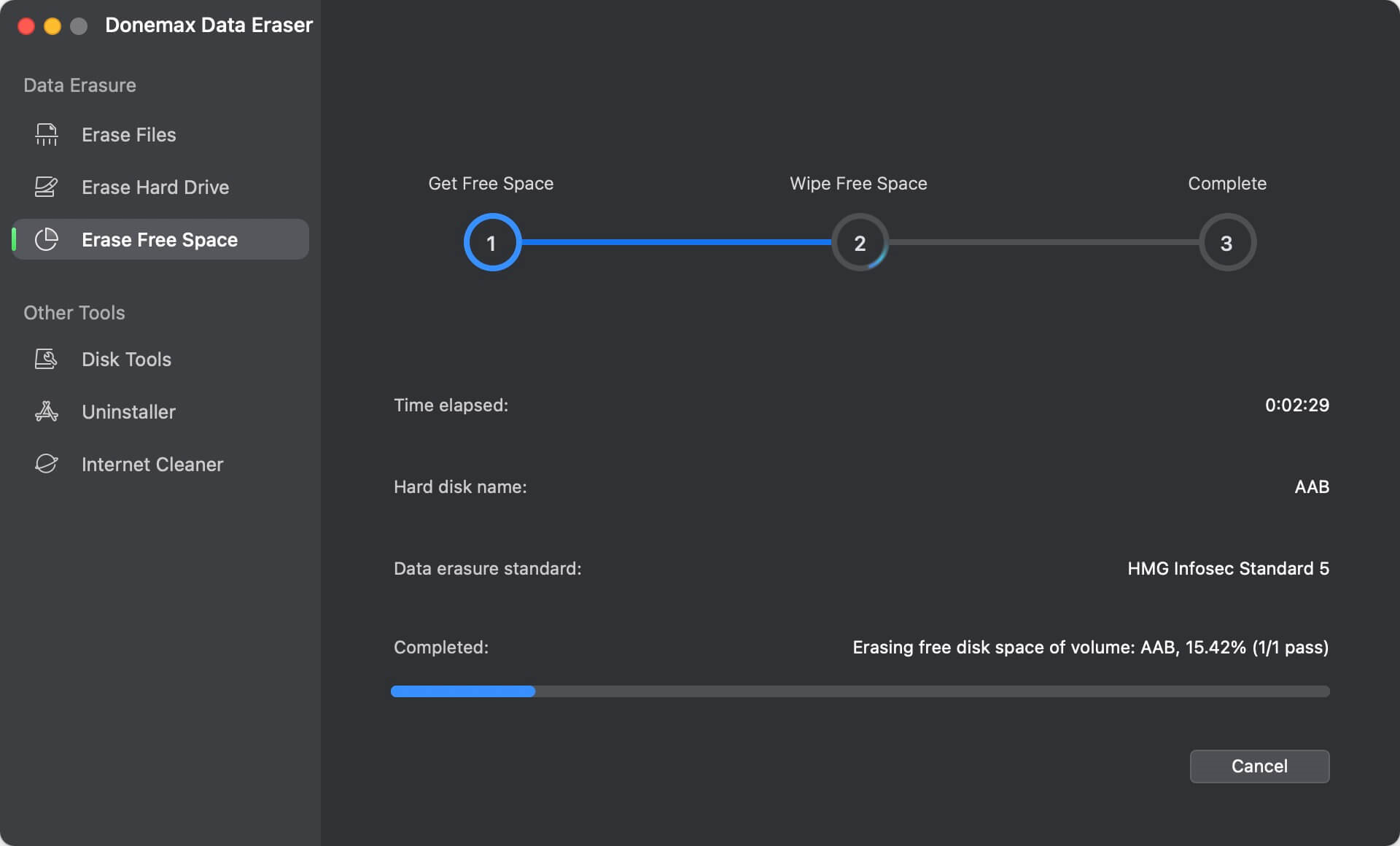 After the process is done, it will wipe all the data on the free space of the selected drive. It will also wipe the deleted files on the drive. The deleted files will then not be recovered in any way.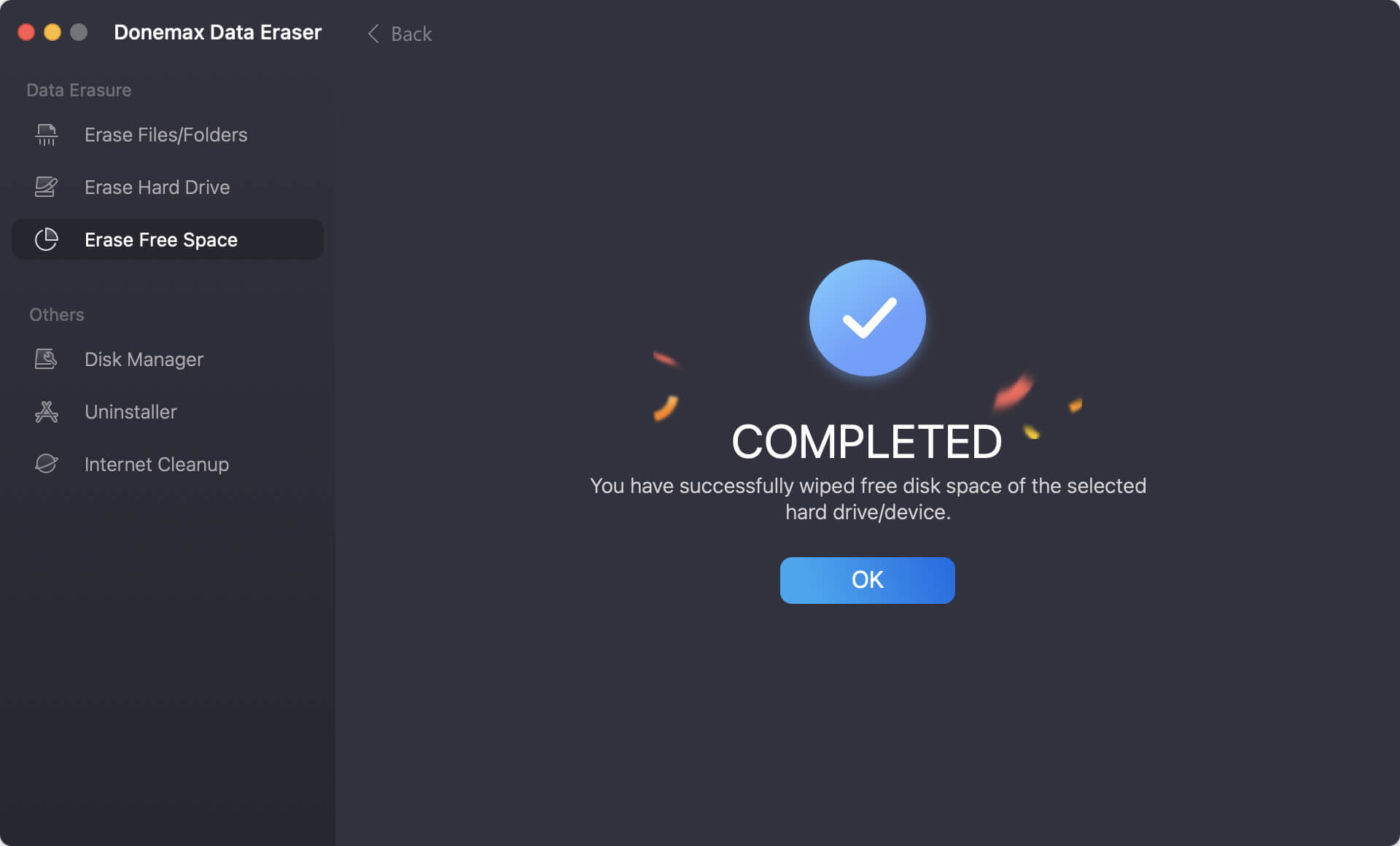 The software can also erase an entire drive and all the existing and lost data on the drive can be wiped permanently. Besides, you can shred specified files/folders directly and don't need to delete them first. However, please note that the erased data is not recoverable anymore. Please ensure to back up the needed and important data first before you erase the data with the software. Should you need to erase any data or drive on Mac, we suggest you download and use the software Donemax Data Eraser. It will help you erase data completely and securely.
Donemax Data Eraser