With the release of the new macOS Ventura, customers are questioning how to preserve their data in hard drives secure with backup or dependable data copy solutions. Donemax is happy to announce the arrival of the eagerly anticipated DMclone for Mac. You can now copy or clone macOS Ventura data with three simple clicks and keep your crucial information safe.
macOS Ventura is the latest operating system from Apple, and users can't get enough of it. Donemax provides a tool that quickly and effectively makes copies while maintaining the security of work or personal information. With a re-bootable OS, a 100% accurate copy of all files and data, including system data, is now possible. The bootable Clone can be deployed on any other disk or Mac system as a backup or restore version.
What is Cloning?
With Cloning, you can generate the exact Clone of your Mac's hard disk and its content. You clone bootable operating system folders and files besides replicating the content.
The significant advantage of Cloning is how well it functions when backing up data, transferring it, or upgrading your drive. Additionally, Cloning makes it easier for you to transfer data from one drive to another.
What is the need for Cloning?
You may read the arguments that encourage you to choose Cloning below, so there is no danger in relying on it.
By backing up your drive, you can store essential data.
Cloning assists you in achieving your goal if you wish to relocate data from one drive to another.
When switching from your hard drive to an SSD, you can move the data around using Cloning.
Mac is a powerful system but tends to deteriorate a little over time. So that you can transfer the data when necessary, you should use a cloned hard drive to generate a backup of your vital files.
Choose a disk cloning application for macOS Ventura
To determine whether the cloning tool you're acquiring is worthwhile, you'll need to evaluate the instrument's characteristics.
You must check that the cloning tool has the following characteristics.
It must develop sophisticated features like data extraction.
The cloning software should create an intuitive user interface, and users shouldn't have trouble moving data between locations.
Cloning applications ought to work with macOS Ventura.
To avoid damaging your hard disk, you must ensure that your software is free of malware, viruses, and adware.
The top 5 disk copying applications for macOS Ventura
1. DMclone for Mac
Donemax disk cloning software doesn't fall short in impressing users whether you're seeking software for hard drive cloning for non-commercial or commercial applications.
It works with the macOS Ventura operating system and guards against data loss. By cloning the disk volume, you can migrate to a different device and boot your disk from anywhere you wish.
2. GetBackup Pro
It is an incredible Mac tool that gives you control over the backup of the drive. You can generate encrypted bootable files to restore the data whenever a machine crashes.
Backup folders will take up less space than original folders because this disk cloning software includes hard linking of your original files.
3. SuperDuper
The fact that SuperDuper has a straightforward user interface is what makes it such excellent software. You can back up your data using the available disk management flow and available scripts.
Additionally, it has some of the most cutting-edge technologies that allow you to copy or disregard files from one drive to another. Given the features it offers, SuperDuper is worthwhile to try.
4. Clonezilla
This program is probably one of the most trustworthy cloning programs, helping with metal backup, system deployment, recovery, and metal backup. Along with other file systems, it supports HFS+, FAT, ext, LVM, and VMFS3. Additionally, it provides AES-256 encryption to protect your data and storage.
Using the Clonezilla software, you may quickly back up your hard disk and move it wherever you wish.
5. Carbon Copy Cloner
A dependable tool for cloning your Mac hard drive is Carbon Copy Cloner. The functionality of this tool and the ease with which Cloning can be accomplished improve its reputation.
Carbon Copy Cloner also makes it easy for you to organize your duties. Unexpectedly, Carbon Copy Cloner allows you to control Mac Preferences via the Preferences tab with Mac Hard Drive Cloning.
Clone hard drive on macOS Ventura
One of the most potent apps for disk cloning on the Mac is called DMclone for Mac. It is entirely compatible with macOS Ventura and may assist you in rapidly and securely cloning a hard disk on a Mac. It offers three modes to help you clone hard drive on macOS Ventura.
Mode 1. Clone hard drive on macOS Ventura.
Using this method, you can copy a hard drive from one hard drive to another. To securely copy data from the source drive to the destination drive, choose the source and destination drive, then click the Copy Now button.
Step 1. Open DMclone for Mac. If need external device, just connect it to your Mac. Then select the source drive and the destination drive. This mode will copy data from the source drive to the destination drive.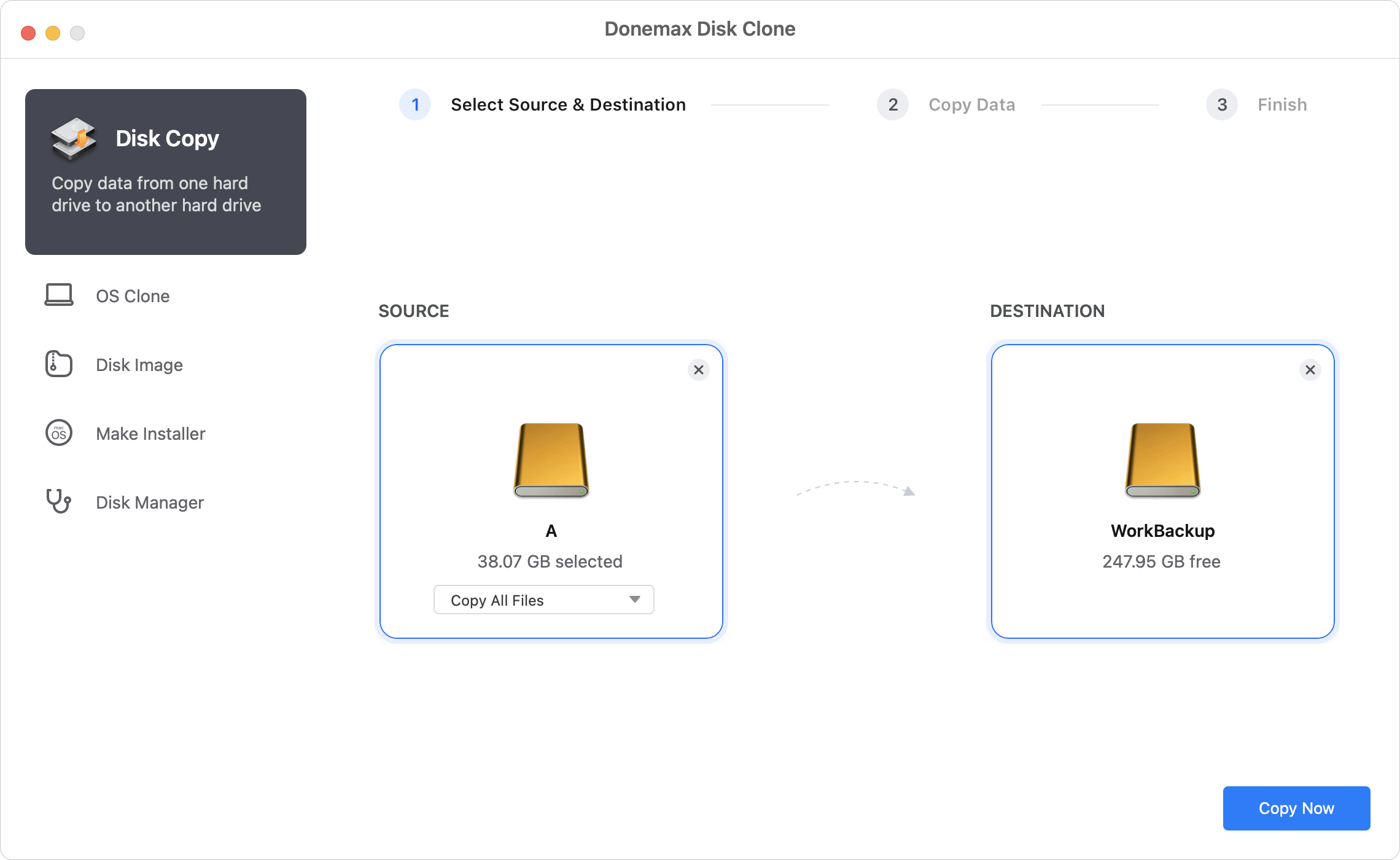 Step 2. Click on Copy Now button to securely copy data from the source drive to the destination drive.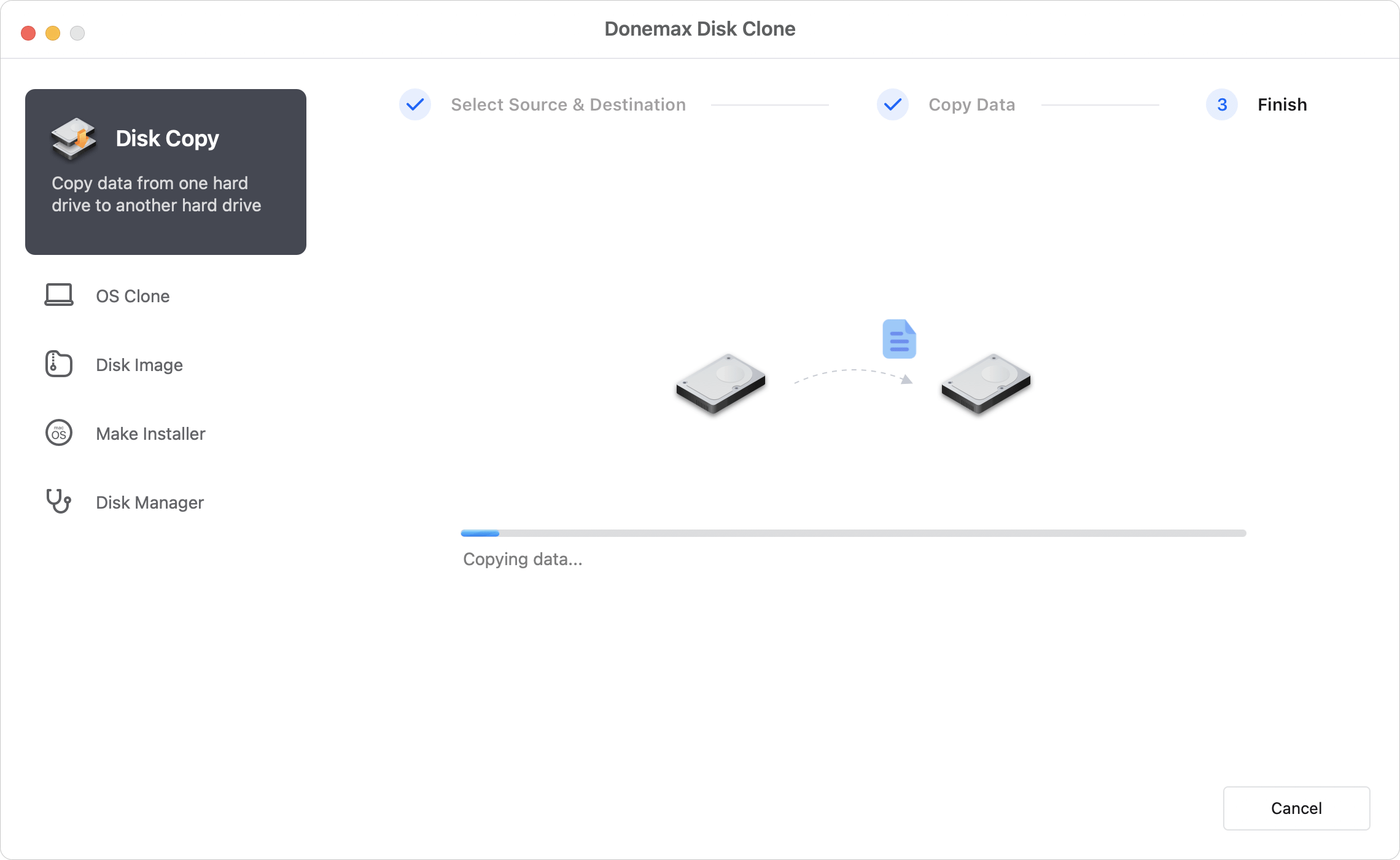 Once the process gets finished, you can check the cloned data on the destination drive.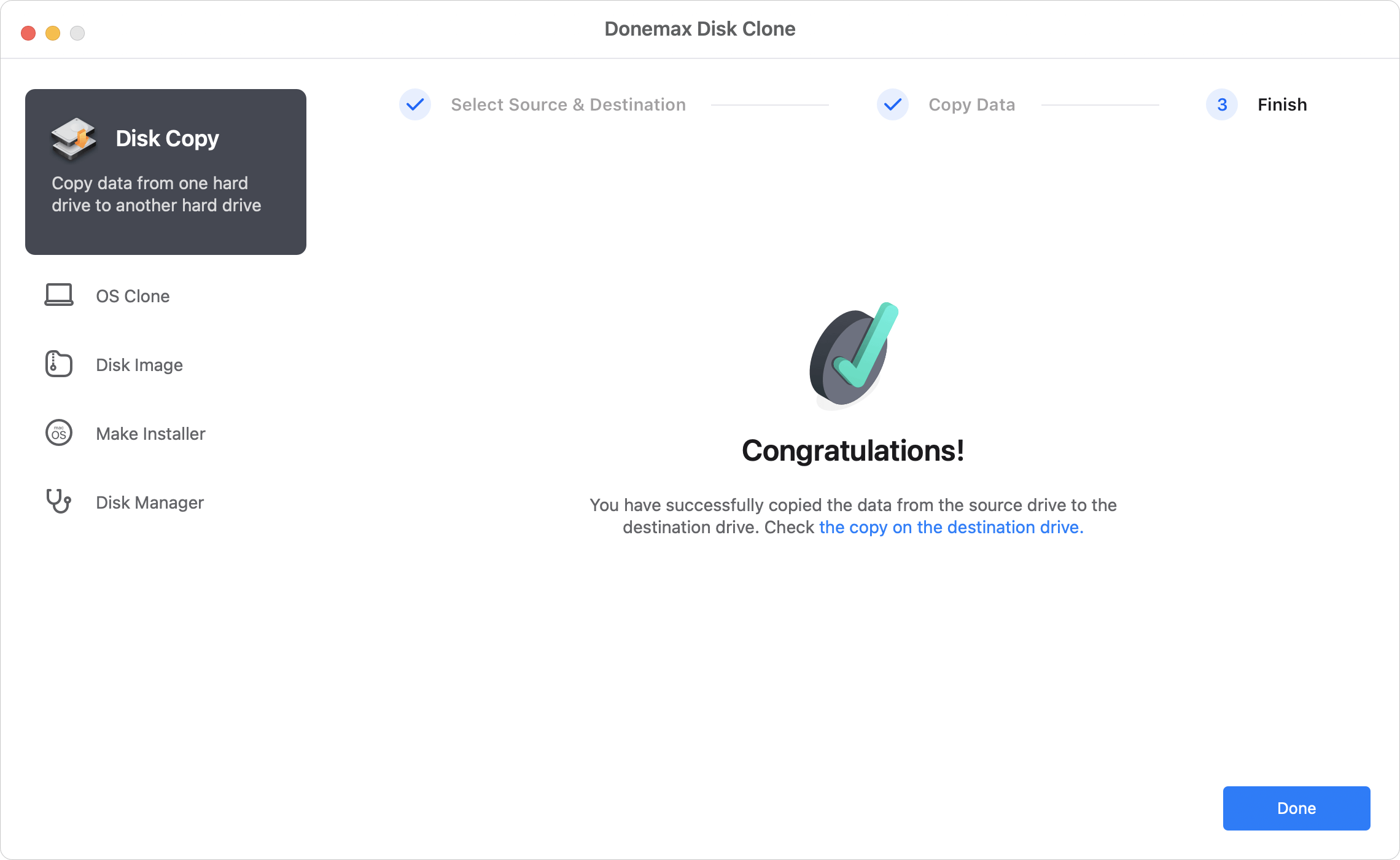 Mode 2. Create a bootable clone backup for macOS Ventura.
Step 1. Select the disk cloning mode - OS Clone. This mode will clone your Mac startup disk to an external hard drive and make it be bootable.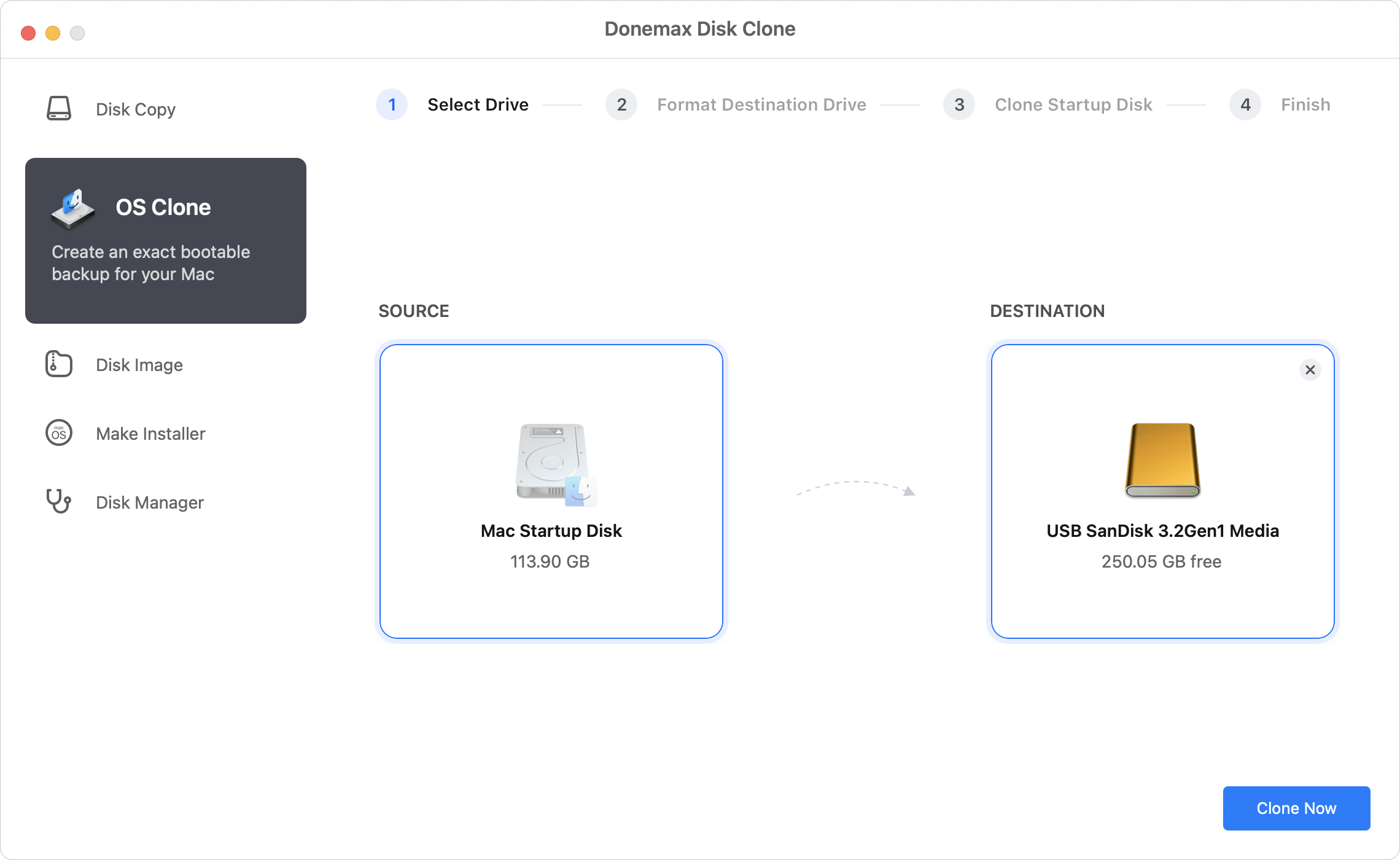 Step 2. Click on Clone Now button to securely and deeply clone all data from the startup disk to the external hard drive.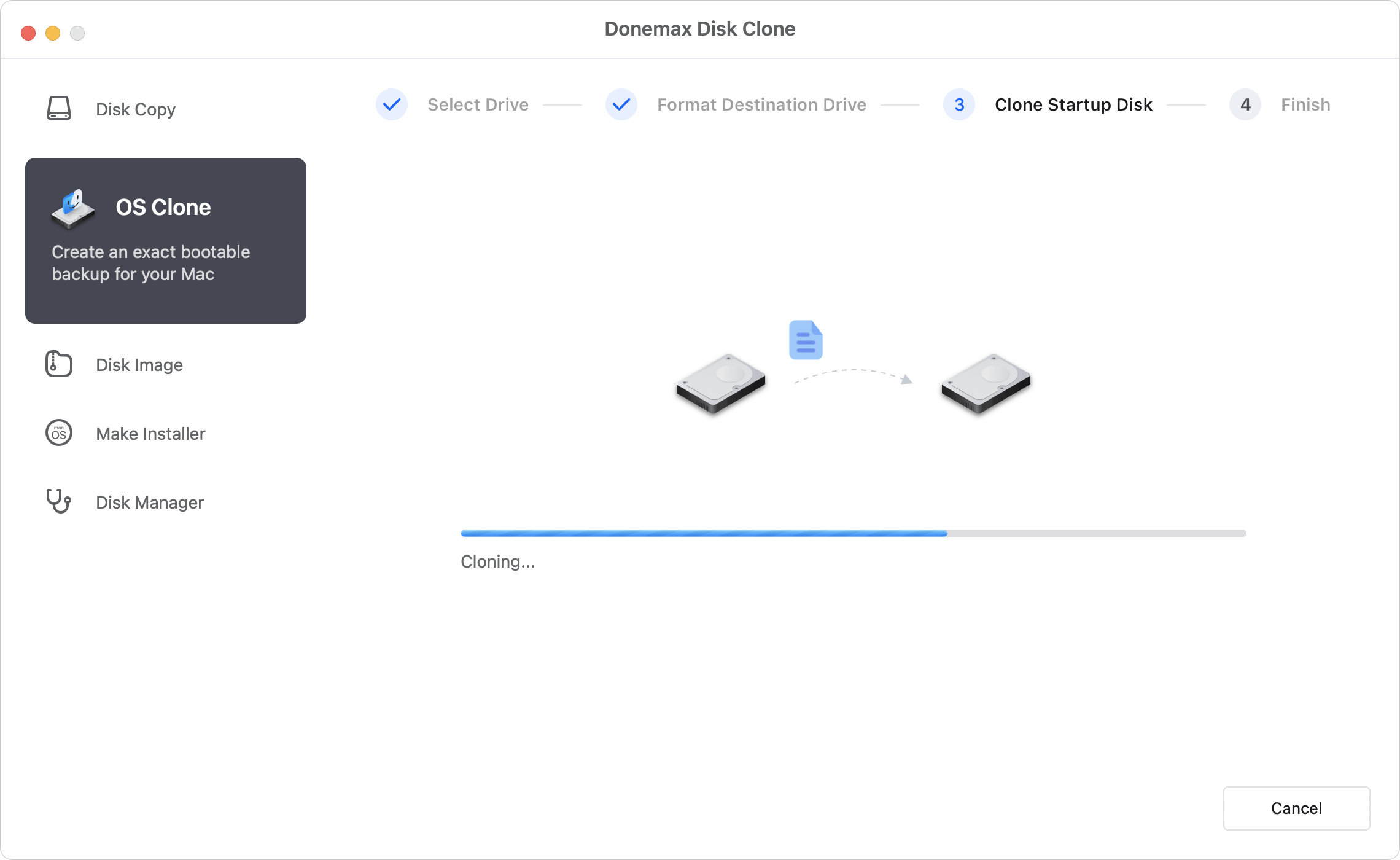 Once the process gets finished, you can use the external hard drive as a bootable disk.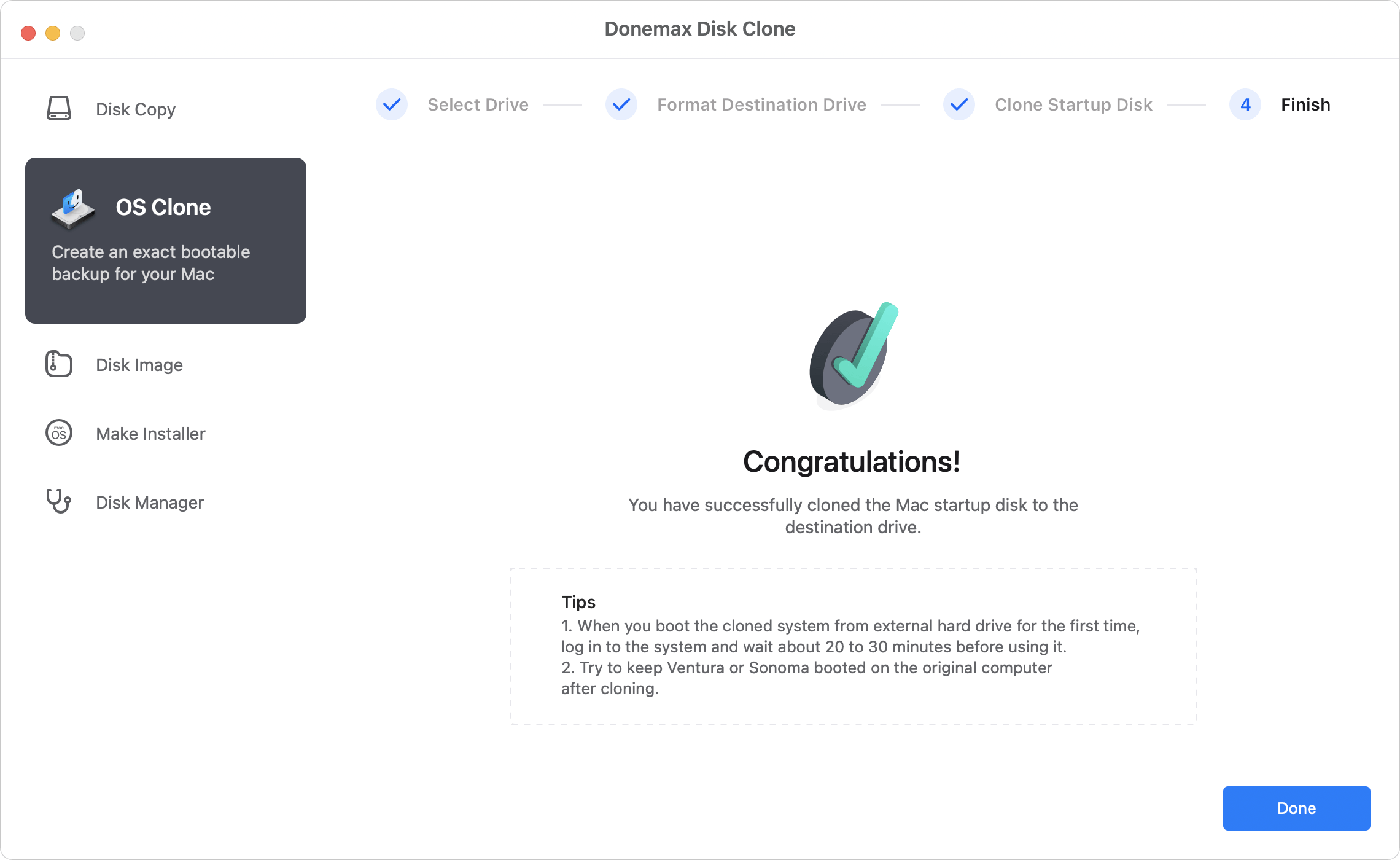 Mode 3. Create disk image backup for macOS Ventura.
Step 1. Select mode Disk Image Create. Choose the source and destination drives. With this option, a disk image of the source drive will be created and saved to the target drive.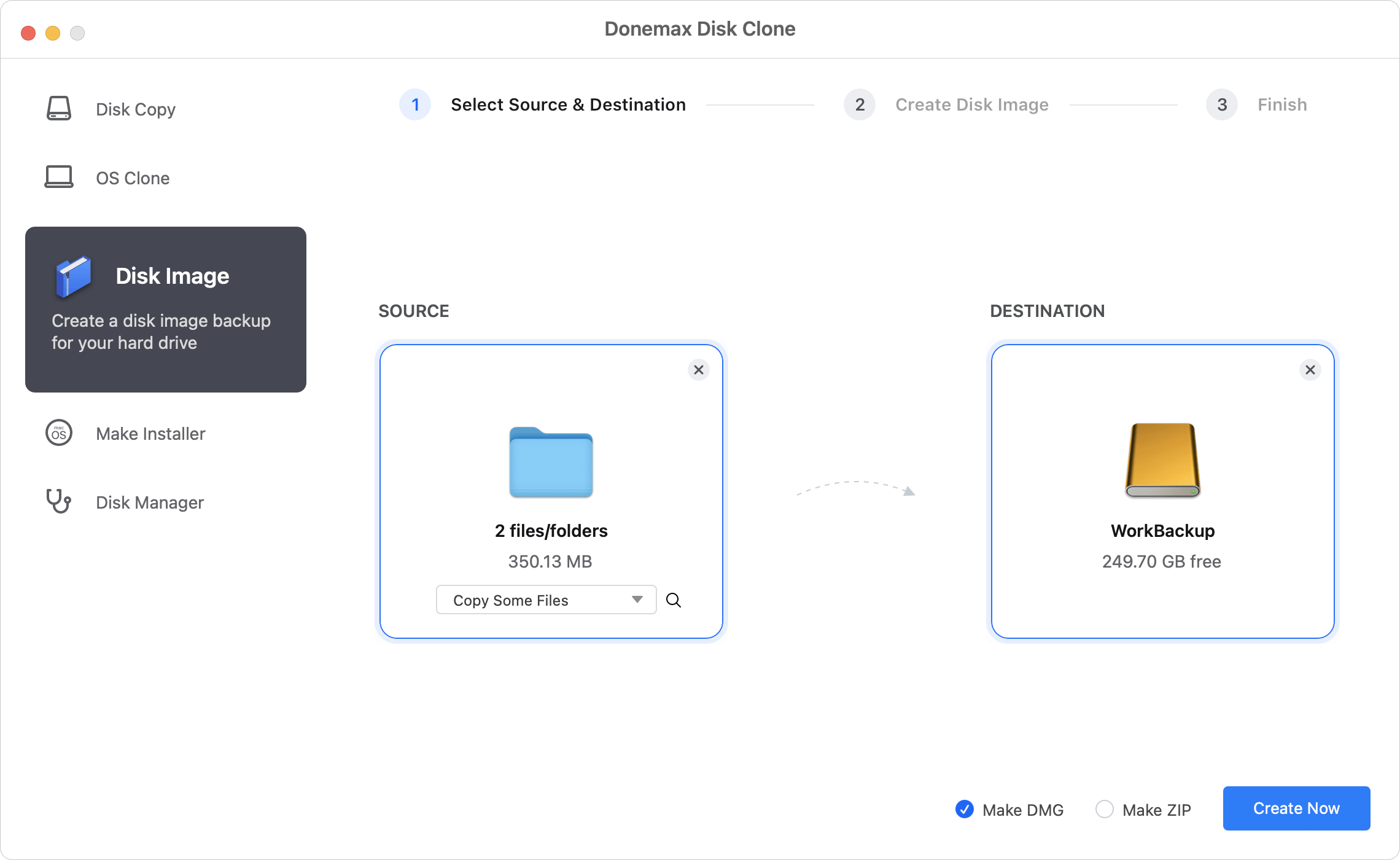 Step 2. Click on Create Now button to create a disk image of the source drive and save it to the destination drive.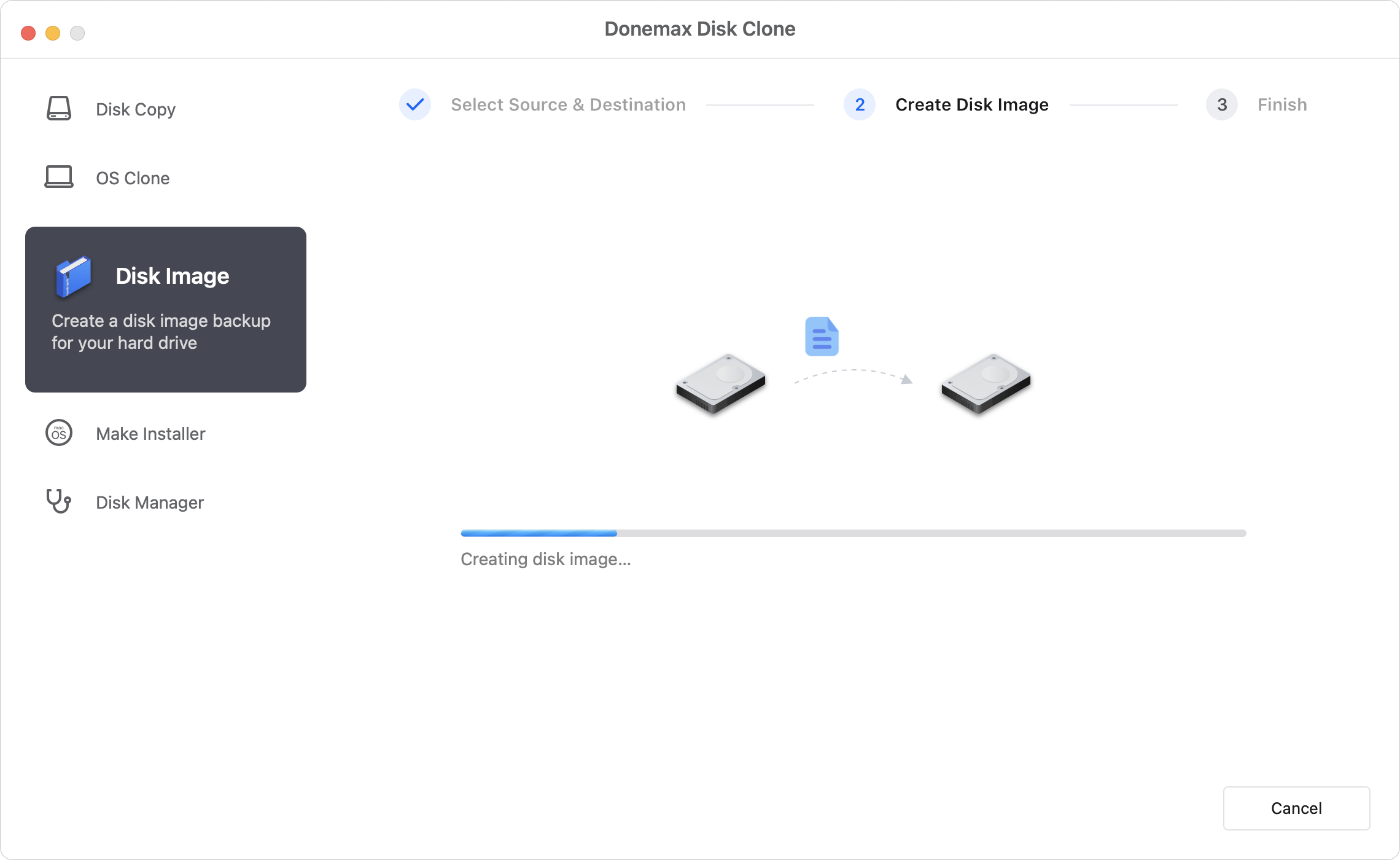 You can quickly build a bootable clone backup for macOS Ventura or clone your hard disk on macOS Ventura with the aid of DMclone for Mac. Additionally, it may assist you in cloning a hard disk on Windows 11, Windows 10, Windows 8, Windows Vista, or Windows 7, as well as macOS Monterey, Big Sur, Catalina, Mojave, High Sierra, or Sierra.