[Easy Steps] Clone Disk on iMac with Mac Disk Cloning Software?
Maria updated on Jun 05, 2022 to Mac Disk Clone
If you need to clone disk on iMac sometimes, we suggest you have a try with DMclone for Mac.This software can completely duplicate all your data and save onto a new hard drive. It can create an exact disk clone on iMac. For example, if you want to update the system disk, you can use the software to clone the disk first to avoid data loss if there are issues happen during system update. So you can clone the disk first as backup and protect your data safe.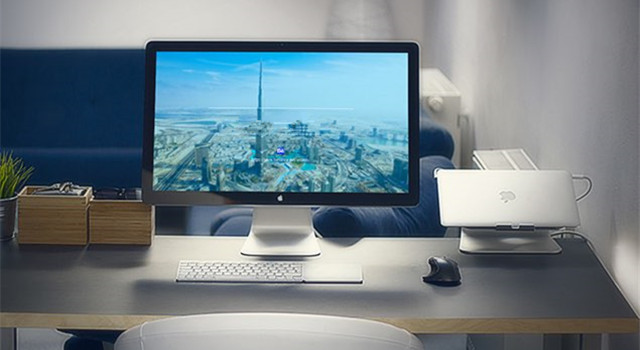 How to clone disk on iMac step by step?
As one of the best Mac disk cloning software, DMclone for Mac is able to help you clone SSD on Mac by coping the data from the disk to another one with ease. Also, this Mac cloning and backup software is very flexible and you can only select some specified files/folders to clone. It's very useful if you only want to clone or create an image of macOS
The software can not only create exact copy of disk, but also it can create image of the disk. It provides different options to image the disk, including zip and dmg. So you can move and use the disk image to another computer in other systems. In such a case, it can help you in many cases to achieve your goal.
First, if you want to clone disk on iMac, please first connect the source and destination disk to your iMac. Then do as follows to clone the disk.
Step 1. Download DMclone for Mac first.
Before cloning disk on iMac, please check and first download the software DMclone for Mac. Here is the download available.
Step 2. Select source disk and destination disk.
Please check and ensure to choose the correct source disk and the destination disk to clone. If you only want to clone some specified files, please check and only select the wanted files on the source disk.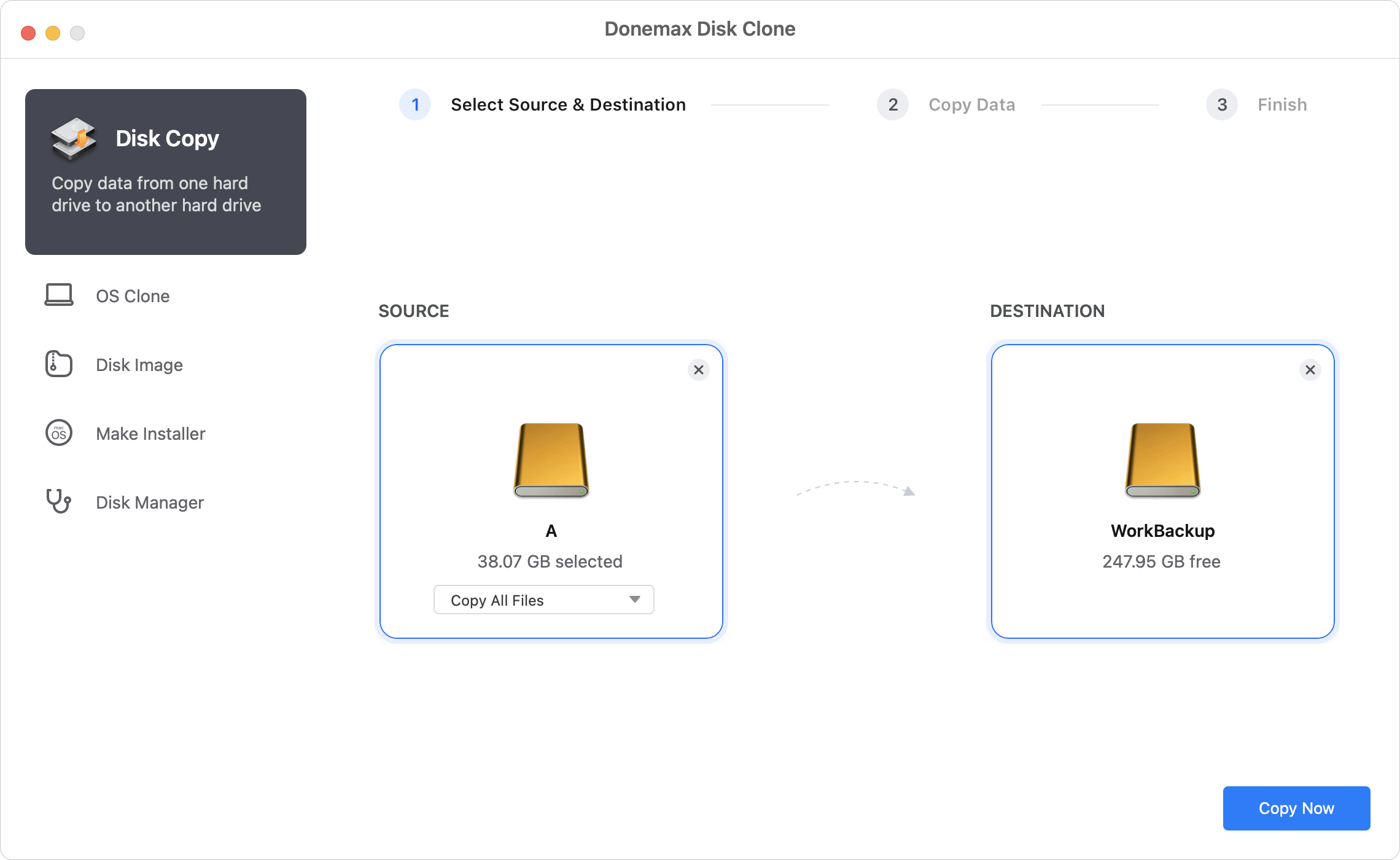 Step 3. Start the disk clone process.
Please click the Copy Now button, and then the software will start to clone the data from the source disk to the destination disk.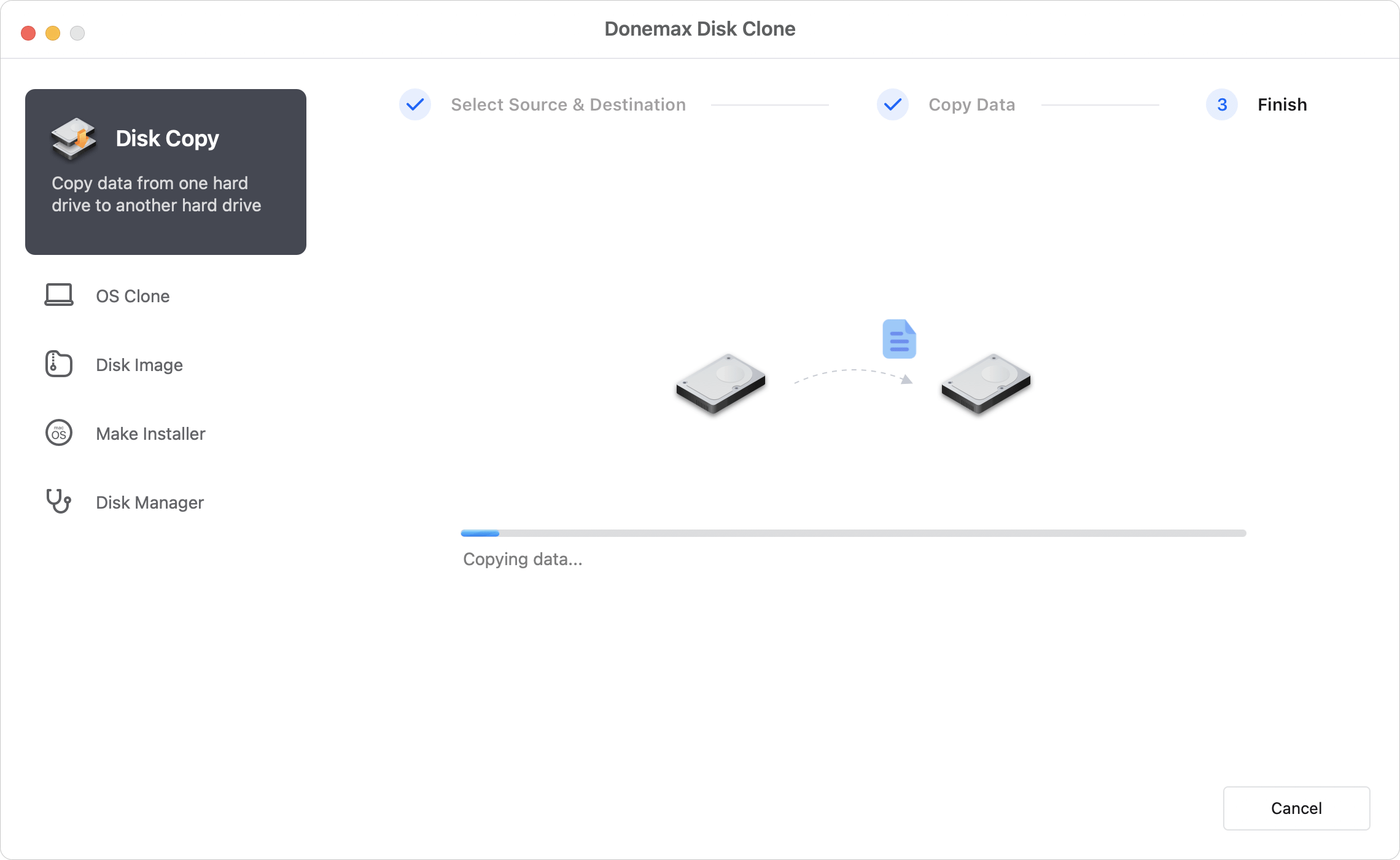 Step 4. Finish the disk copy and check the cloned data.
Once the disk copy process is finished, please ensure to go to the destination disk and check the data on the destination disk.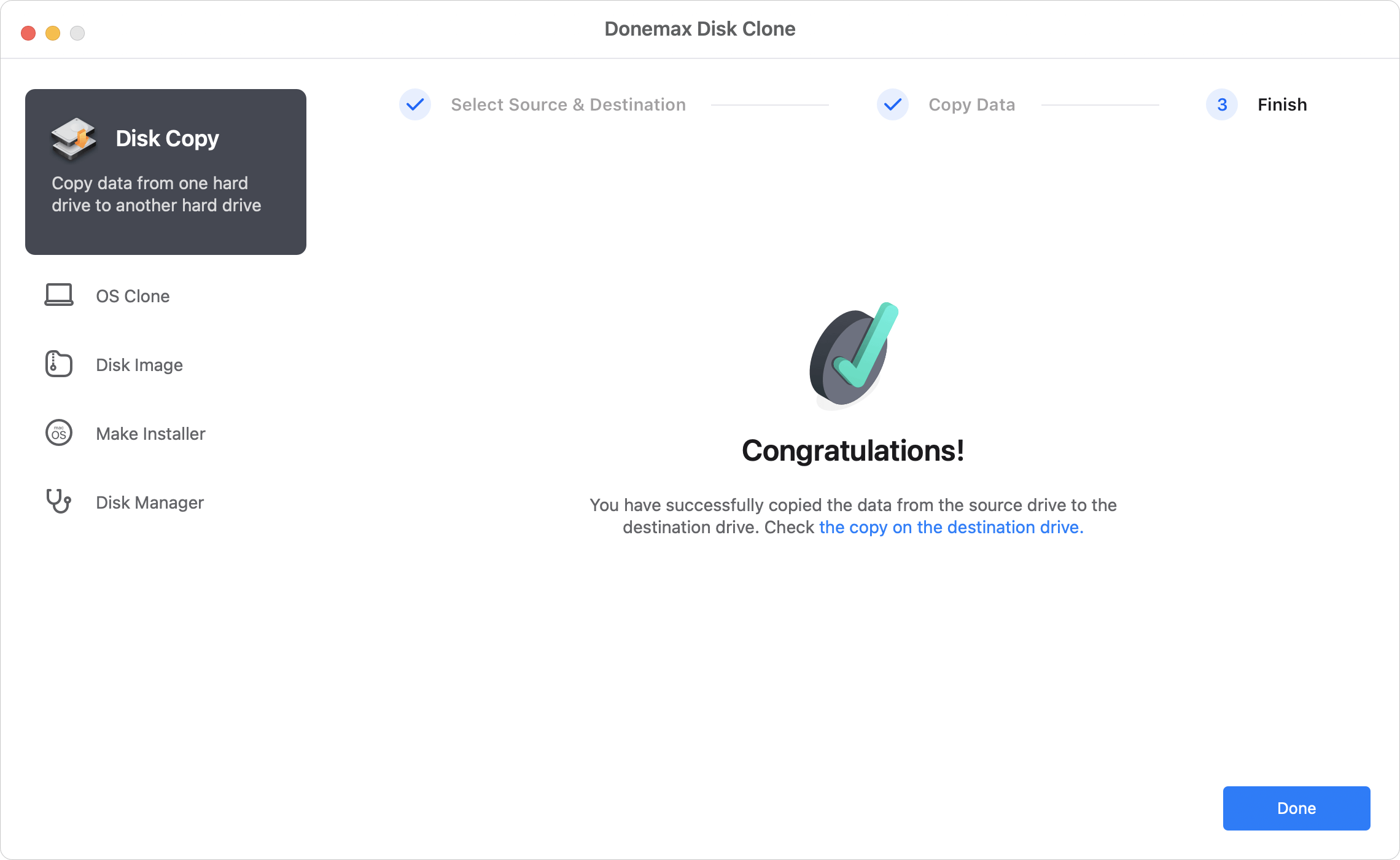 ---
Also, here we will provide the detail guide for you to create image of your disk on Mac. Please check and do as follows step by step.
Step 1. Choose the source and destination disk.
Please check and choose the source and destination disk first. Also, please check and choose the correct format of disk image. Then please click the Create Image button to continue.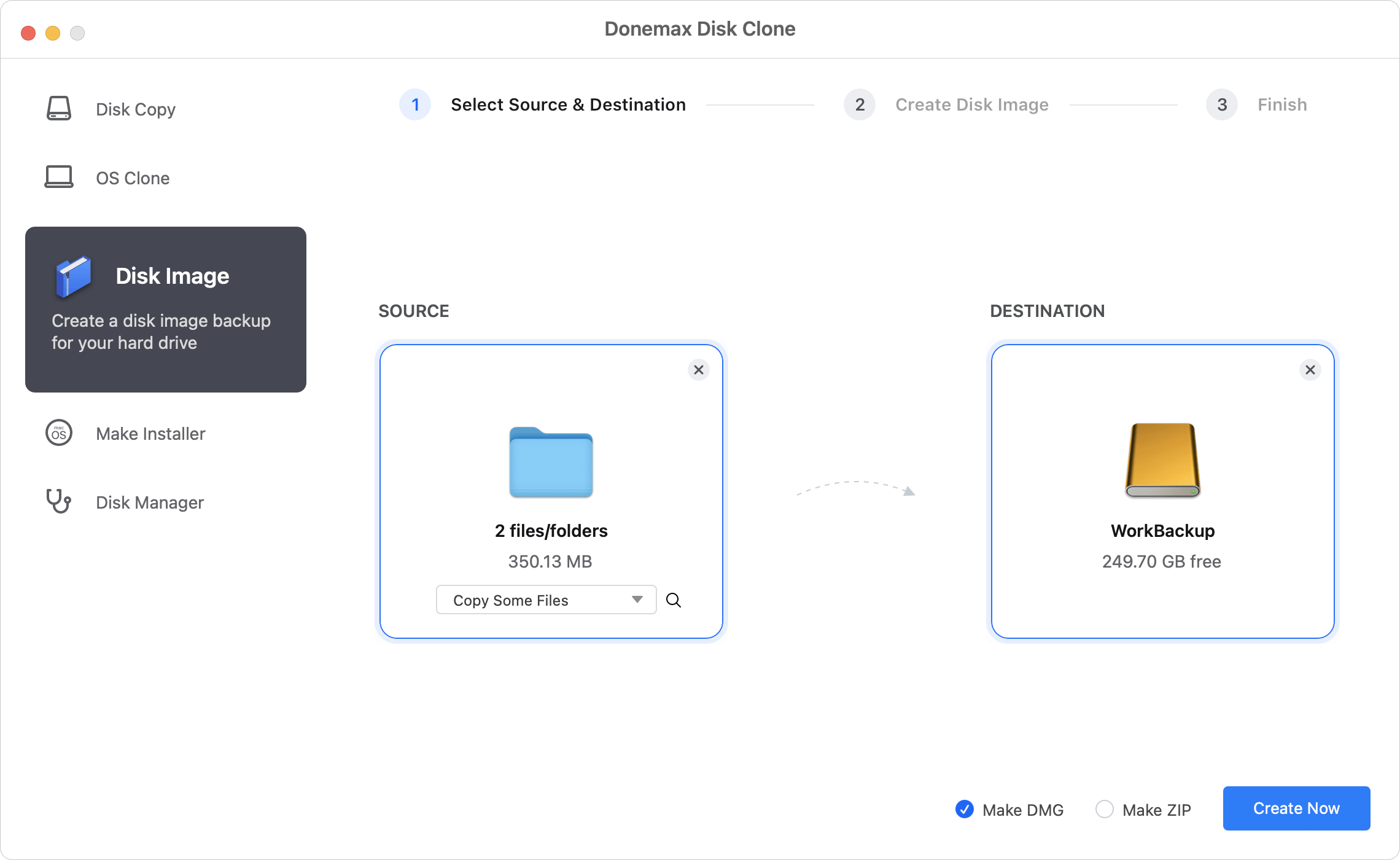 Step 2. Create image for the disk and check the data.
The software will create an image of the disk quickly. Once the process is done, please ensure to check if the disk image is created successfully.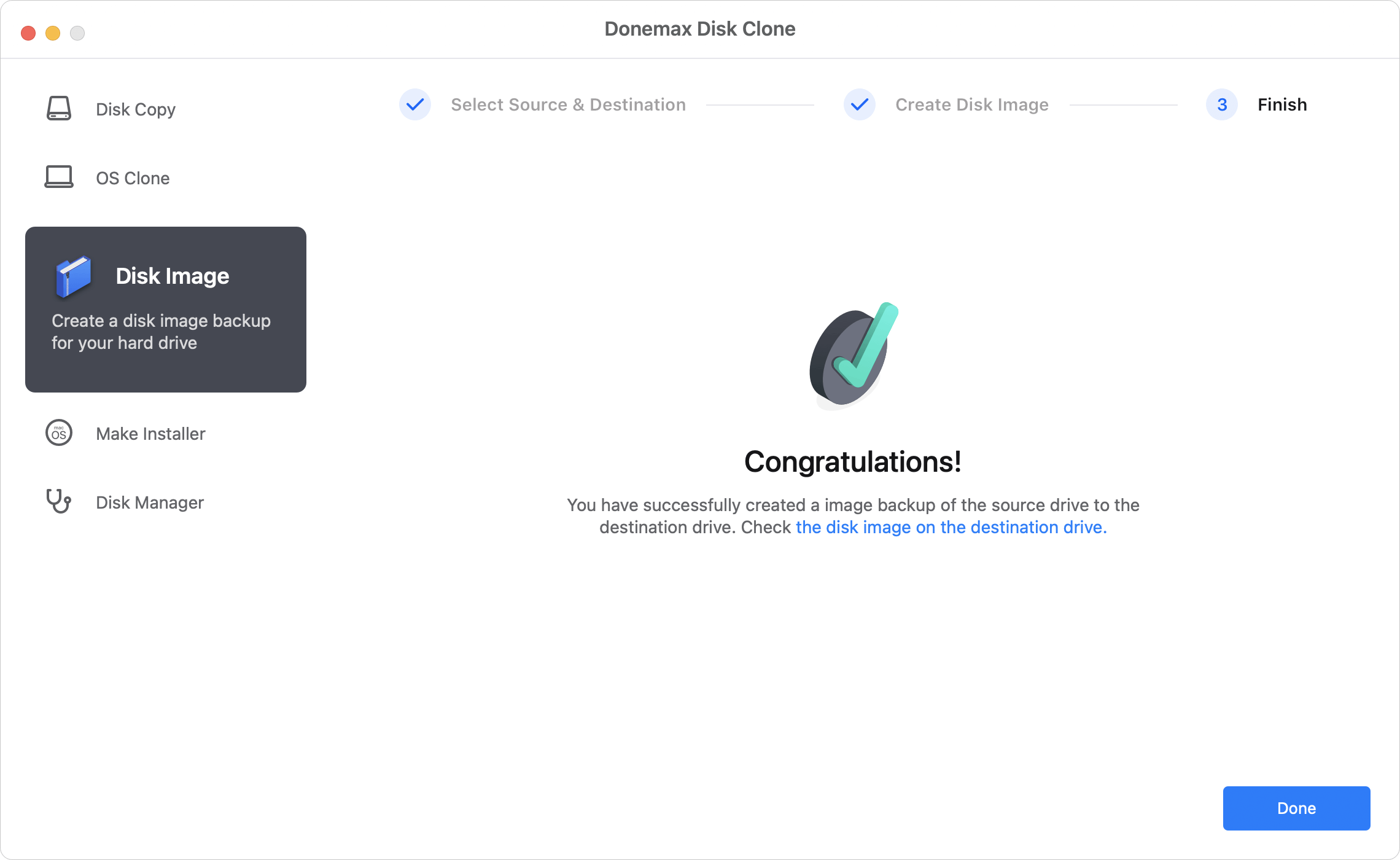 DMclone for Mac can also clone disk on other Mac machines. For instance, you can clone disk on MacBook Air, Mac Server, Mac Pro, or other Mac machines. If you want to clone NTFS drives, APFS drive, FAT/exFAT/EXT drive on Mac, you can download this software to help you.
Related Articles
NO.1 Mac disk clone software to help you clone hard drive, create disk image and backup data under Mac OS.
Hot Articles