As one of the backup methods, you can create a disk image for a drive directly on Mac. After creating a disk image, you are able to back up and store your data in the disk image file. If you want to create disk image on Mac easily, you can use DMclone for Mac. This simple and tiny tool can back up and crate image for disk fast and securely on Mac.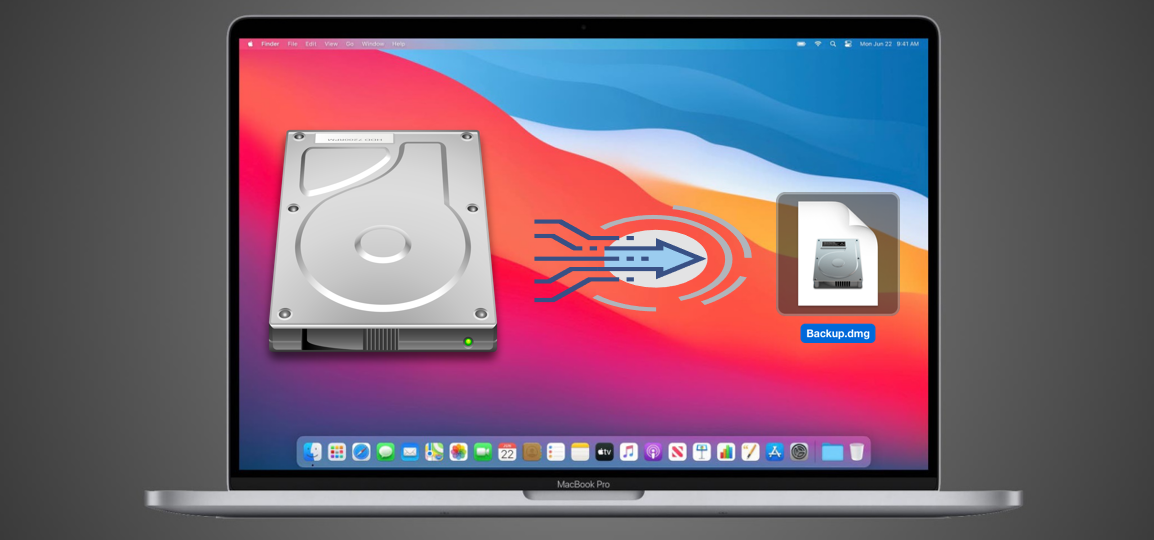 ---
What Can the Mac Disk Cloning Software Do?
The software is very intuitive and Mac users can operate and create disk image easily with it. You can create an image for hard drive on Mac with only a few clicks. Also, it's very fast to create disk image to back up you data on Mac.
Disk cloning software for Mac.
DMclone for Mac create 2 kinds of disk image for drive on Mac. First, you can create DMG format disk image. Then you are able to mount the DMG file as a virtual drive. Then you can access the files in the image file just like how you access file on drive. Second, you can also create the disk image in ZIP format. You can open and use it on different operating systems. So you can even use the disk image in Mac, Windows, or other operating systems.
Actually, the software provides another option to clone disk data on Mac directly. You can use the option to clone the data from one drive to another drive directly on Mac. Then you can view and use the cloned data on the destination drive.
---
How to Create Disk Image on Mac?
To create disk image with the software is simple and fast. With only a few steps, you can use DMclone for Mac to create an image for disk. Please also connect a drive that can store the disk image. Then launch the app and do as follows to create disk image step by step by using the software.
Step 1. Select the source disk and destination disk.
If you want to create an image for a drive, please select the drive as source. Also, please select another drive as destination to save the disk image.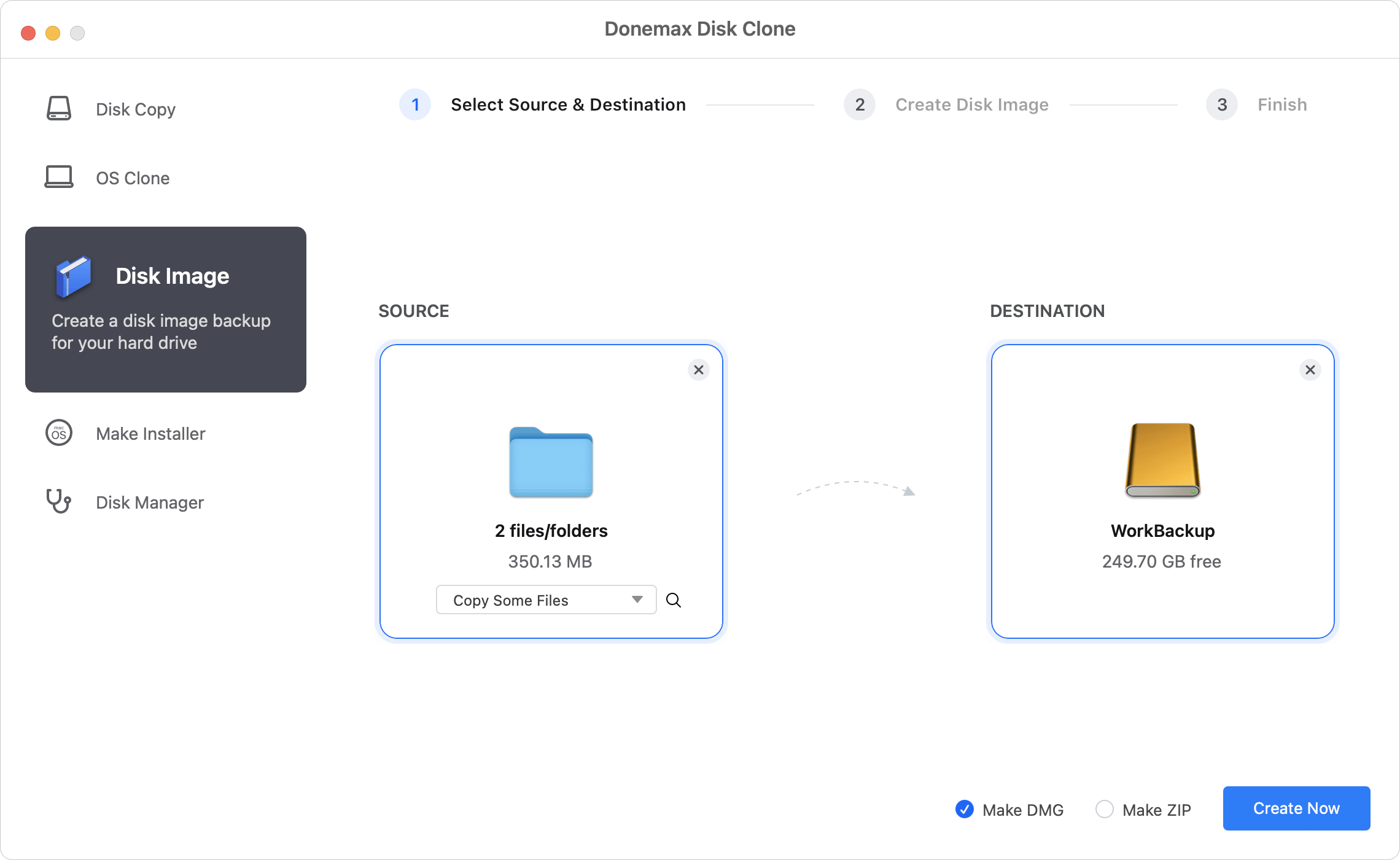 Step 2. Change the settings before creating image.
You can check and choose to create image for all the files or some specified files. Also, please choose the format for the disk image as DMG or ZIP.
Step 3. Start the process to create disk image.
Please then click the button "Create Image" to start. It will then start to create an image from the source drive to the destination drive. Please just wait patiently.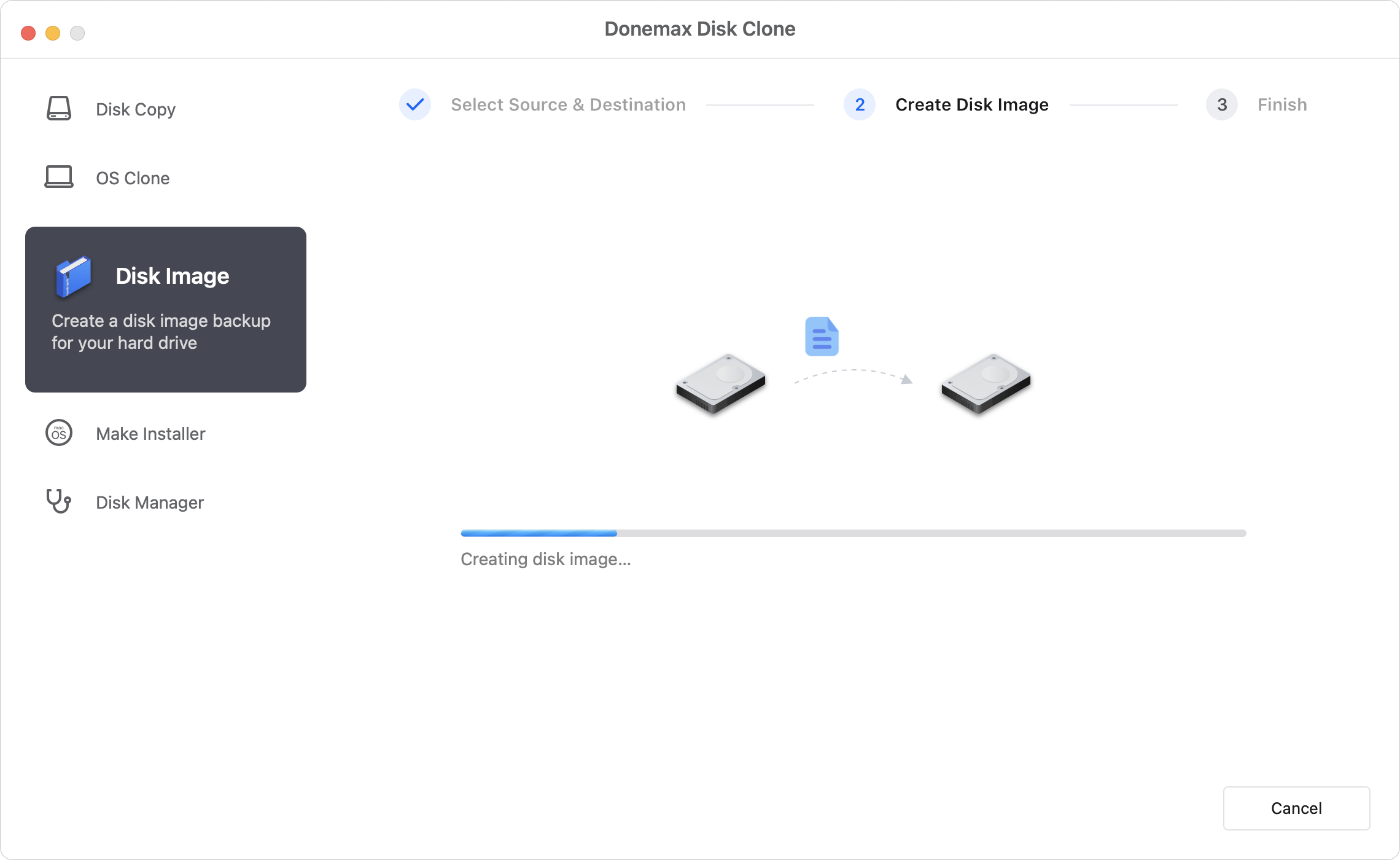 Step 4. Finish the process and check the created image.
Once the disk image is created, you can then go to the destination drive to check the created disk image directly. You can mount or open the disk image and check the data in the image file.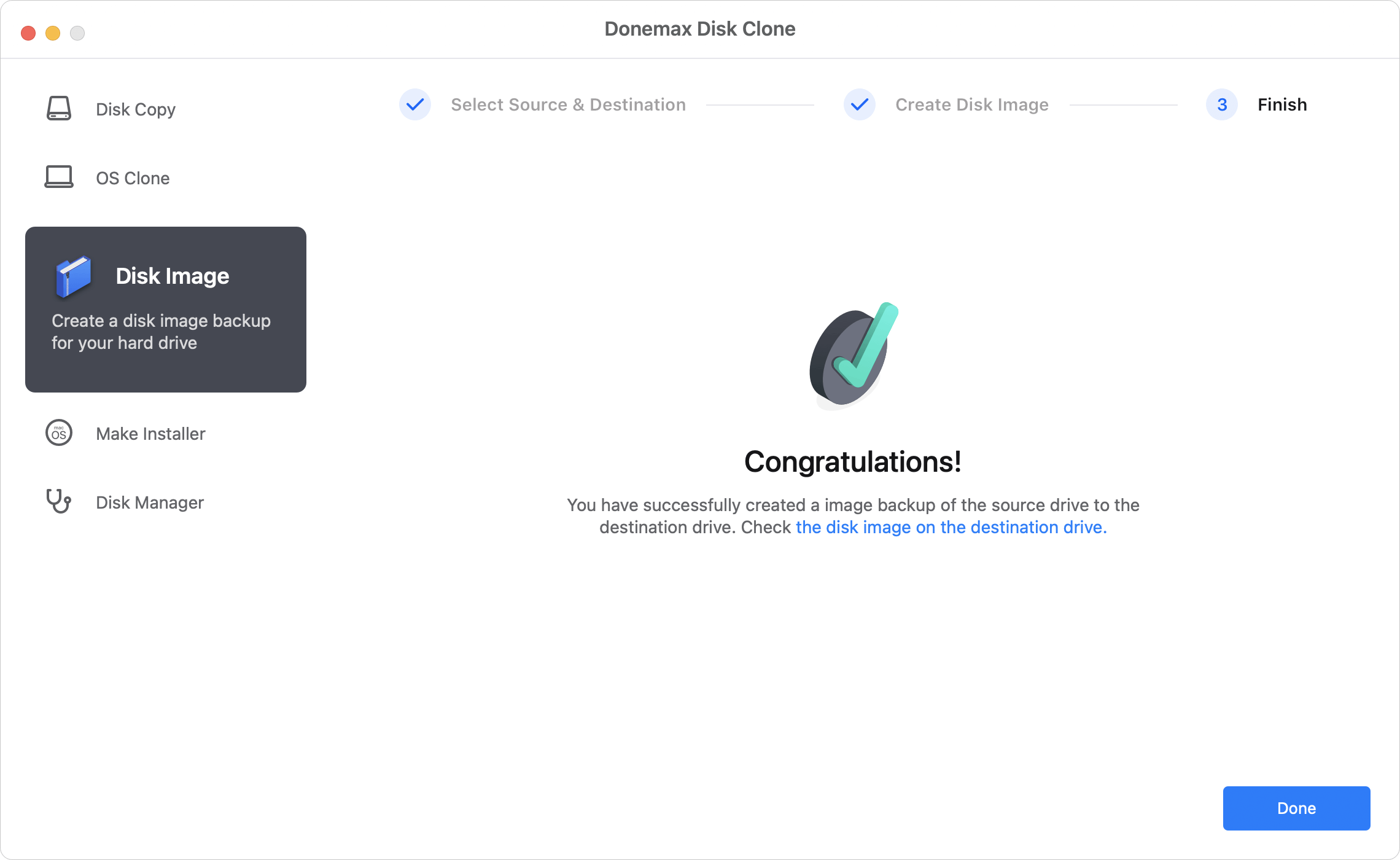 The software can create disk image very fast and you can then have a safe copy of the data. It's a simple and reliable way to back up your data of hard drive on Mac. Also, the software is able to clone the drive. It can clone your drive effectively in macOS Big Sur, or other operating systems.
The software - DMclone for Mac can help you clone the Mac disk, SSD, memory card, USB flash drive or other storage device on Mac. It can work well with the drive in any format, like APFS, HFS+, and so on. If you want to clone the hard drive or create disk image as backup on Mac, you can download and use the software to have a try.
Disk cloning software for Mac.