When do you need to upgrade MacBook SSD? Normally, after a long time use, you will find the free space of the MacBook SSD is tight. Also there may be some issues of your MacBook SSD because of overuse. Then you need to update the MacBook SSD with a new one. How to upgrade MacBook SSD? First, you need to get a new SSD. Then you need to clone the old MacBook SSD to another drive as backup.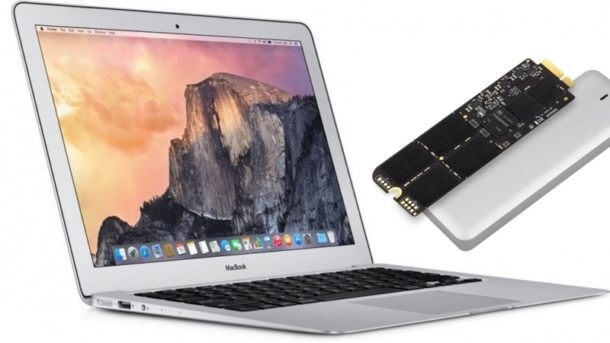 Disk clone software for MacBook SSD
DMclone for Mac is a tool that can help you clone the MacBook SSD effectively and quickly. It will create an exact copy of the data on your MacBook SSD. There are just a few clicks needed to clone SSD to another drive with this software.
First, in order to clone MacBook SSD, you need to download the software and install it on your MacBook. Here is the download for the software.
Disk cloning software for Mac.
Second, you can run the software to clone the MacBook SSD by the software. The software provides 2 options to clone MacBook SSD. Disk Copy and Disk Image. The first option is to clone the data to the destination drive directly without wrapping. The latter one is to create an DMG or ZIP format image for for the MacBook SSD instead. You can do as follows to clone the MacBook SSD in 2 ways.
Create disk copy for MacBook SSD
Step 1. Choose the source and destination.
Select your MacBook SSD as source, select another drive as destination for the disk copy task.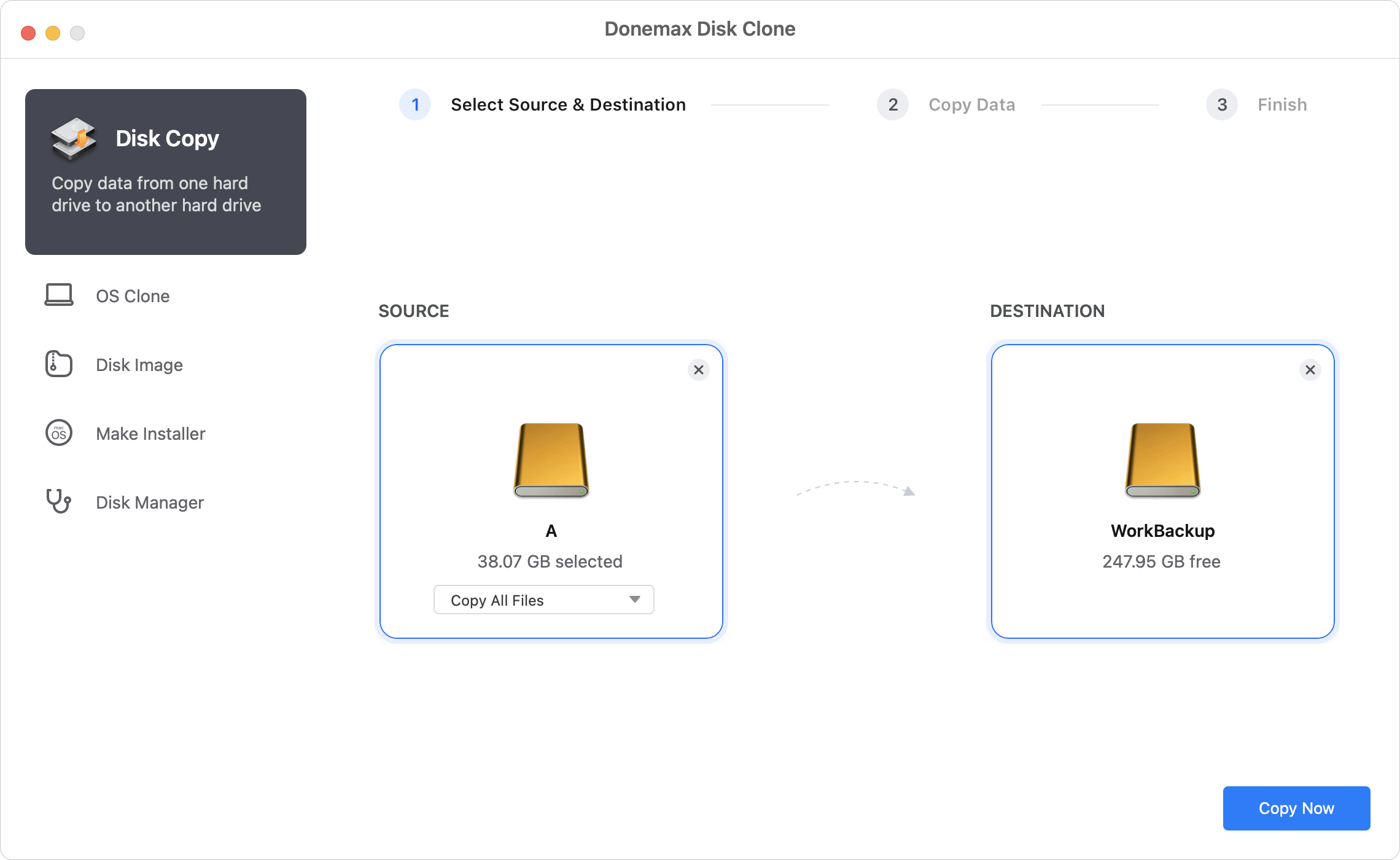 Step 2. Start the disk copy process.
Click the Copy Now button to start. It will start to copy the data from MacBook SSD to the destination drive.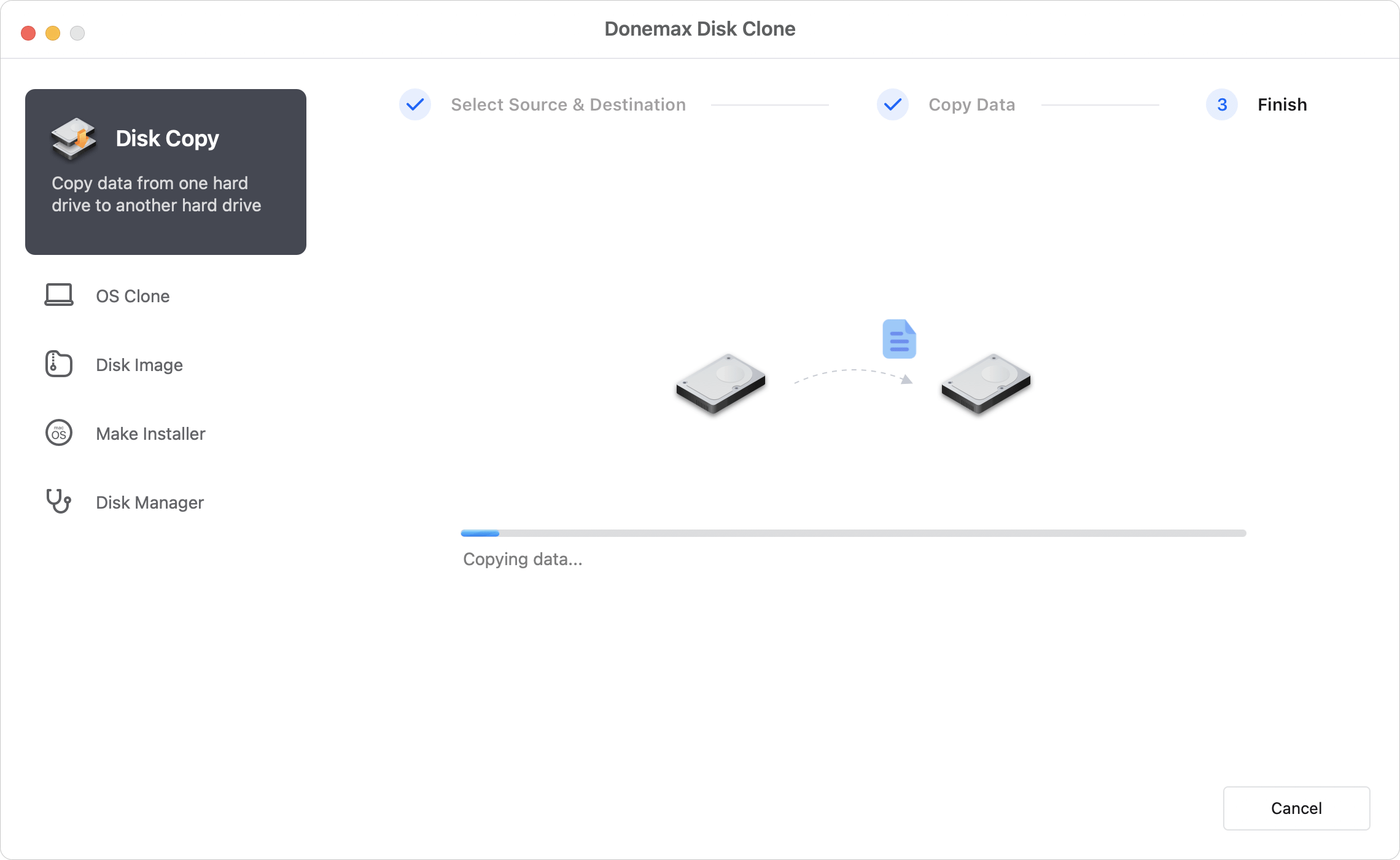 Step 3. Check the cloned data after cloning.
After the disk copy process is finished, you can then go to the destination drive to check the cloned data.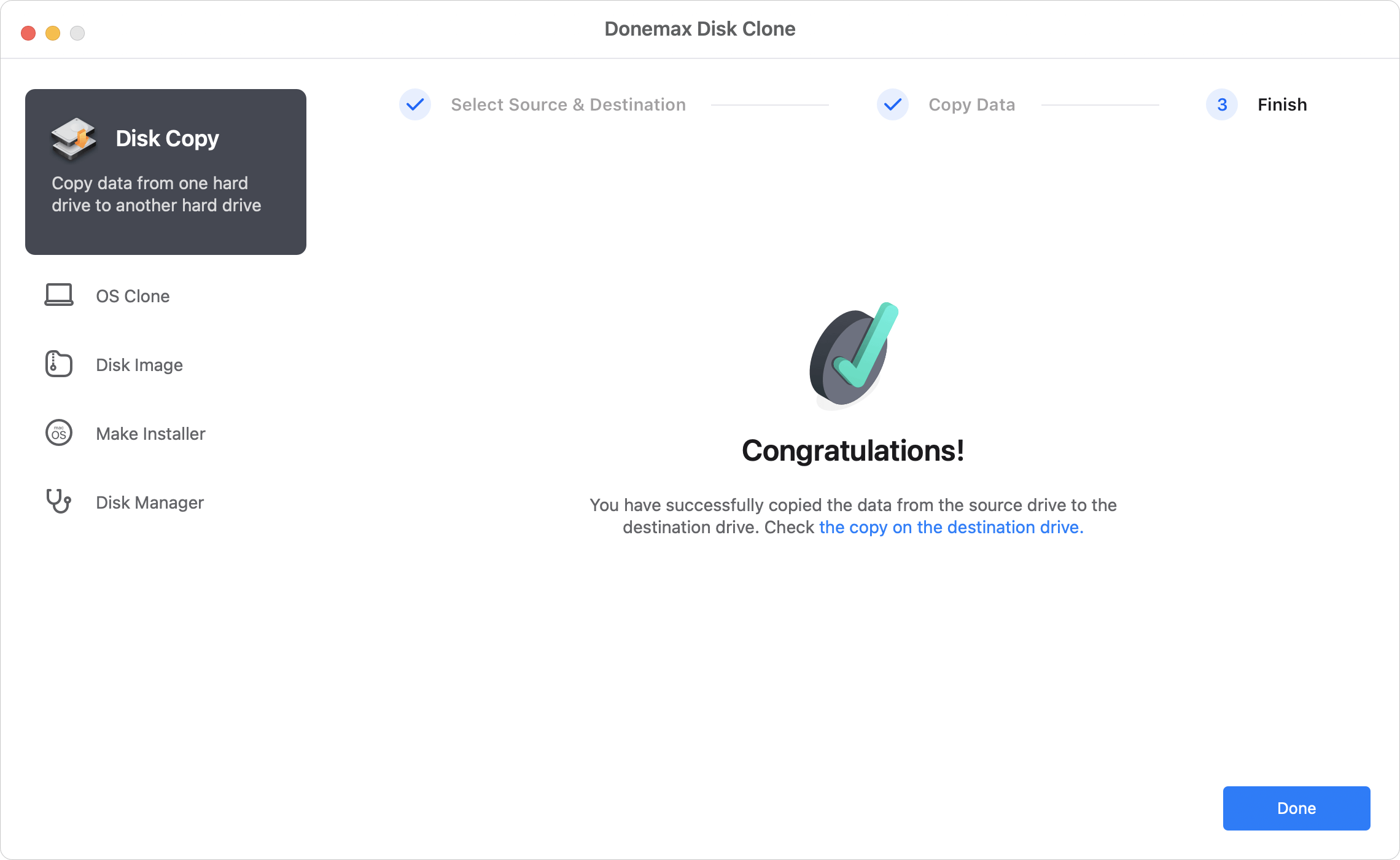 ---
Create disk Image for MacBook SSD
Step 1. Choose the source and destination.
Choose MacBook SSD as source for the disk image. Also choose a destination drive to save the disk image.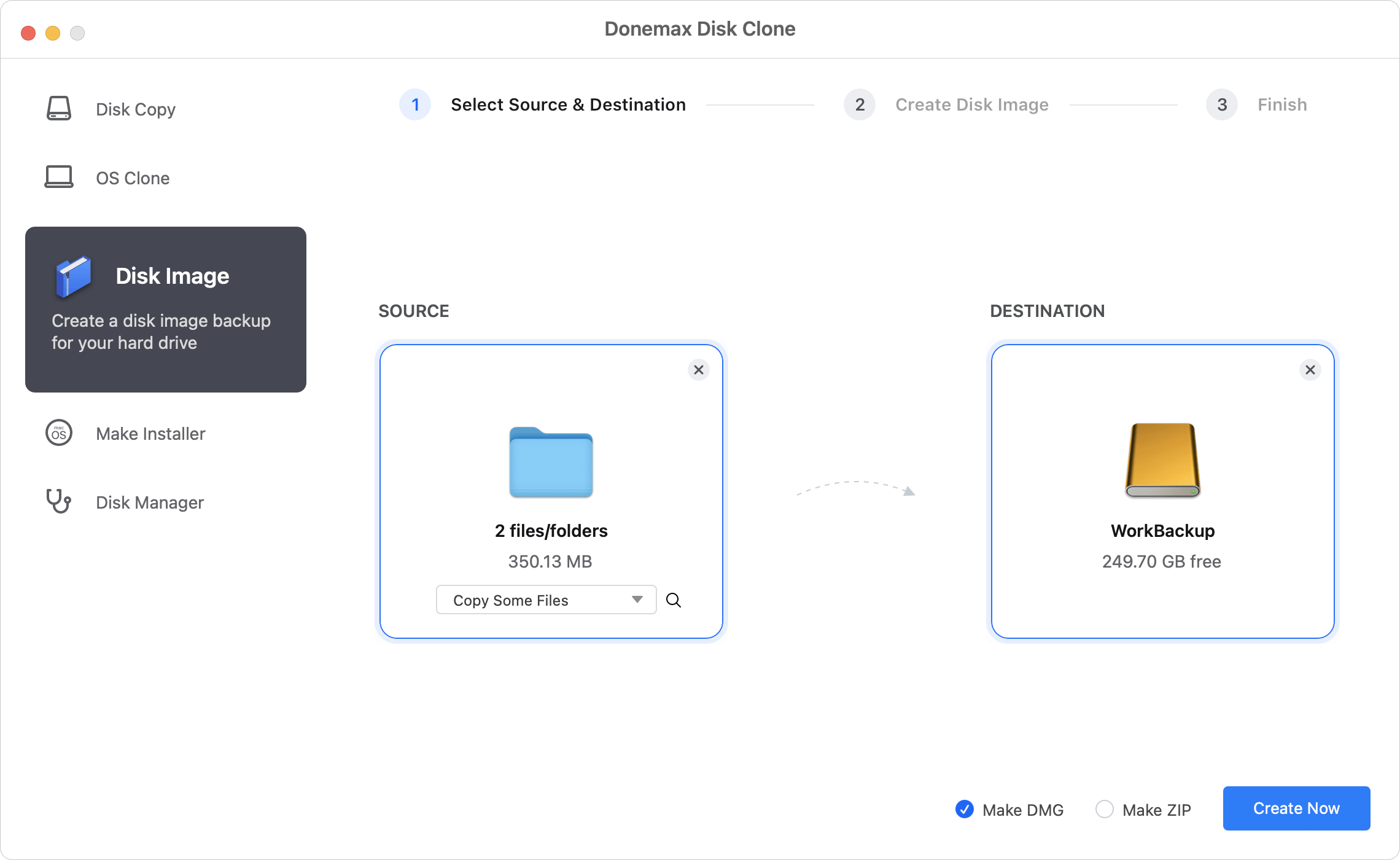 Step 2. Create disk image for MacBook SSD.
It will create disk image directly after clicking the Create Image button. Please just wait patiently during the process.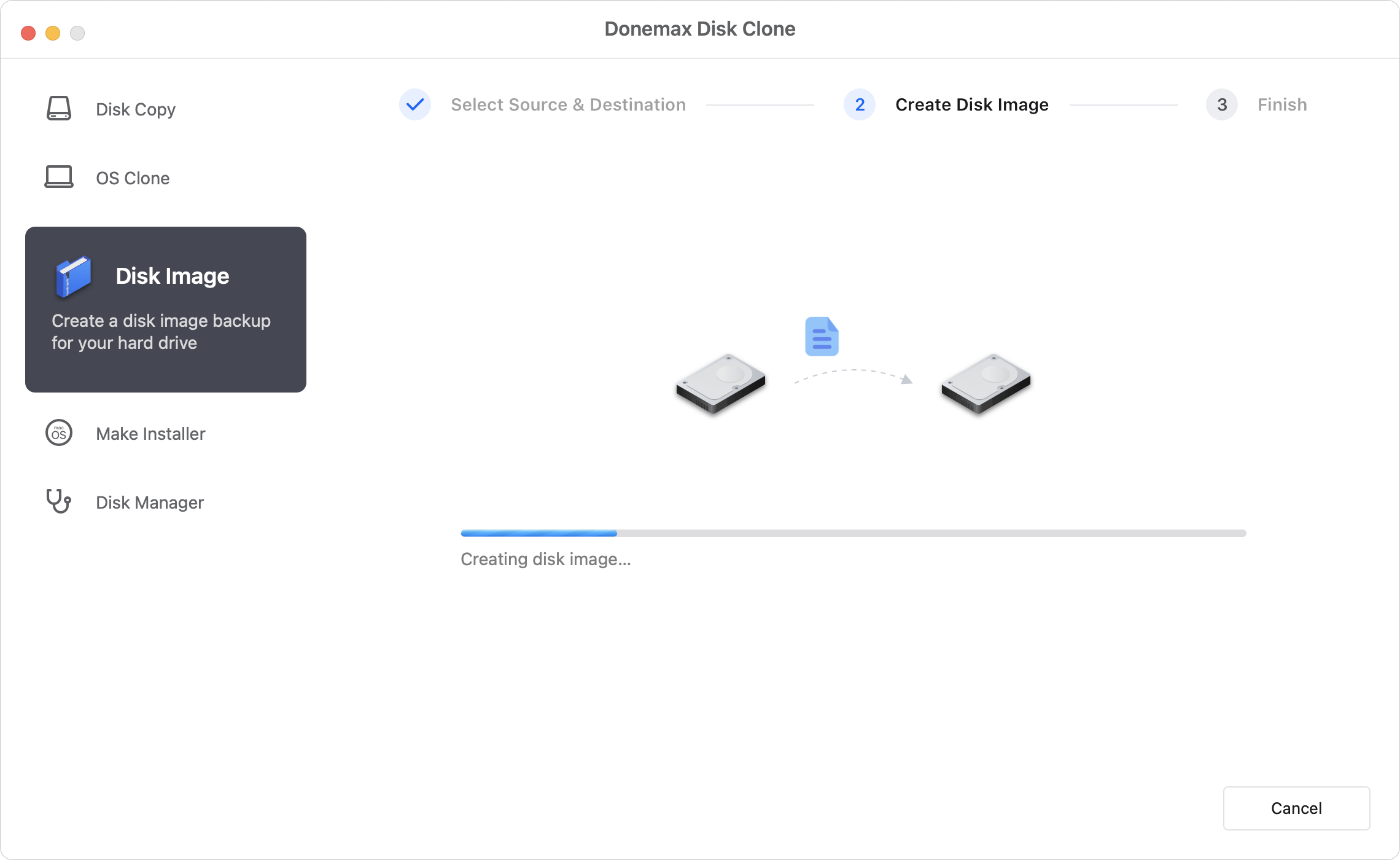 Step 3. Finish and check the created image.
Once the disk image is created completely, you can try to mount or open the create disk image to check if it's created successfully.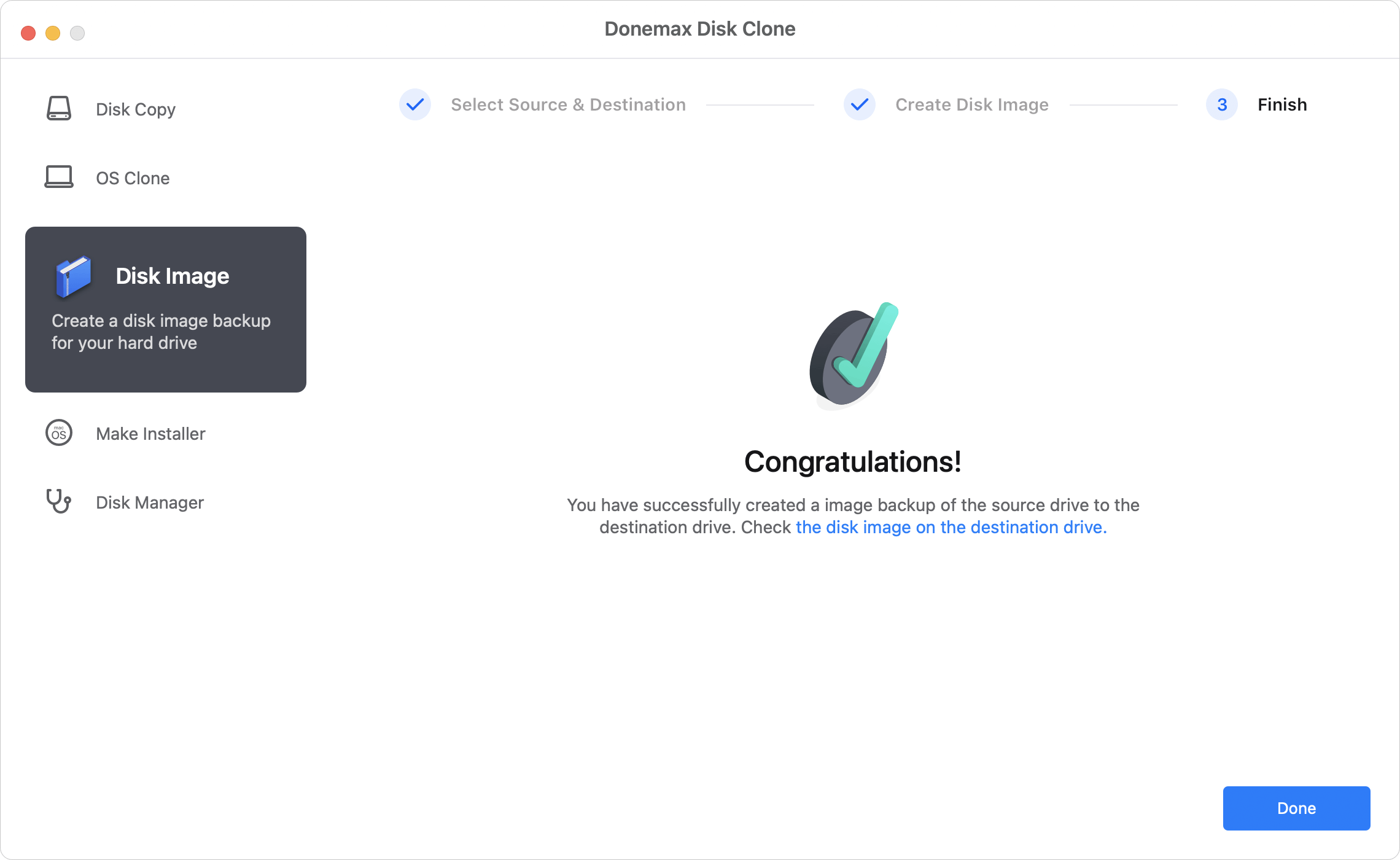 DMclone for Mac also support SSD clone for other Mac machines, like iMac, Mac Pro, MacBook Air, and so on. Also, it can clone hard drive in macOS Catalina, Mac Server or any other systems. If you need to clone hard drive, SSD, or any other type of media, you can download and try this software directly.
Disk cloning software for Mac.