For Mac users, there are too much trouble to uninstall apps from Mac. For different apps, you may have to uninstall them in different places on Mac. Also, some associated files will not be removed completely. To help you uninstall apps quickly and effectively from one place, we suggest the best 10 Mac uninstaller apps for you.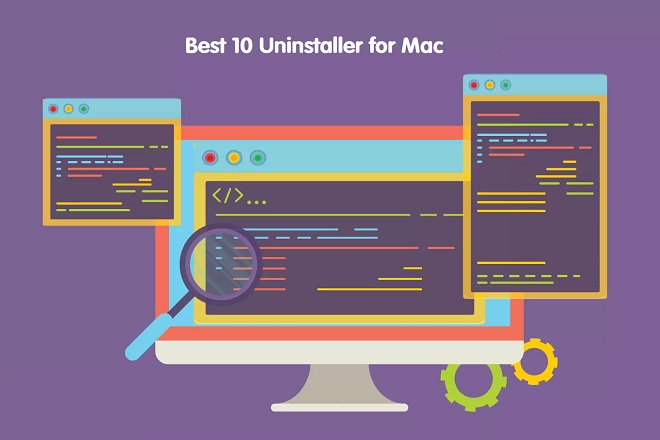 There are different options and functions for the uninstall apps. You can read on and compare each one to choose the most proper one for you. Also, if you think it's wise to take our suggestion, we suggest you go with Donemax AppRemover. With this simple and tiny tool, you can remove apps and related data completely.
Also, if you just want to spend time to check the apps, you can read on and go through each Mac uninstaller we share with you here. We will share each one for you in detail.
Donemax AppRemover for Mac is one of the best Mac uninstallers to help you securely uninstall apps and remove all related files. It can help you uninstall applications one by one or in batch, then clean up all associated files including app junk, logs, cookies, register files, etc.
Besides, this effective Mac uninstaller is also totally free. You can use it for free without any limit. This simple and tiny tool is only specified in app uninstall without any other redundant options and functions. If you are just want a simple app uninstaller, this software is the best one for you. Free download this freeware to remove unwanted apps to free up more space.
Best free Mac uninstaller to easily uninstall Mac apps and remove all leftovers.
With simple interface and interactions, any users can use this software to remove the unwanted apps from Mac. It will detect and list all the installed apps in the list. So you can remove any apps just in one place here. It's really convenient for Mac users to uninstall apps.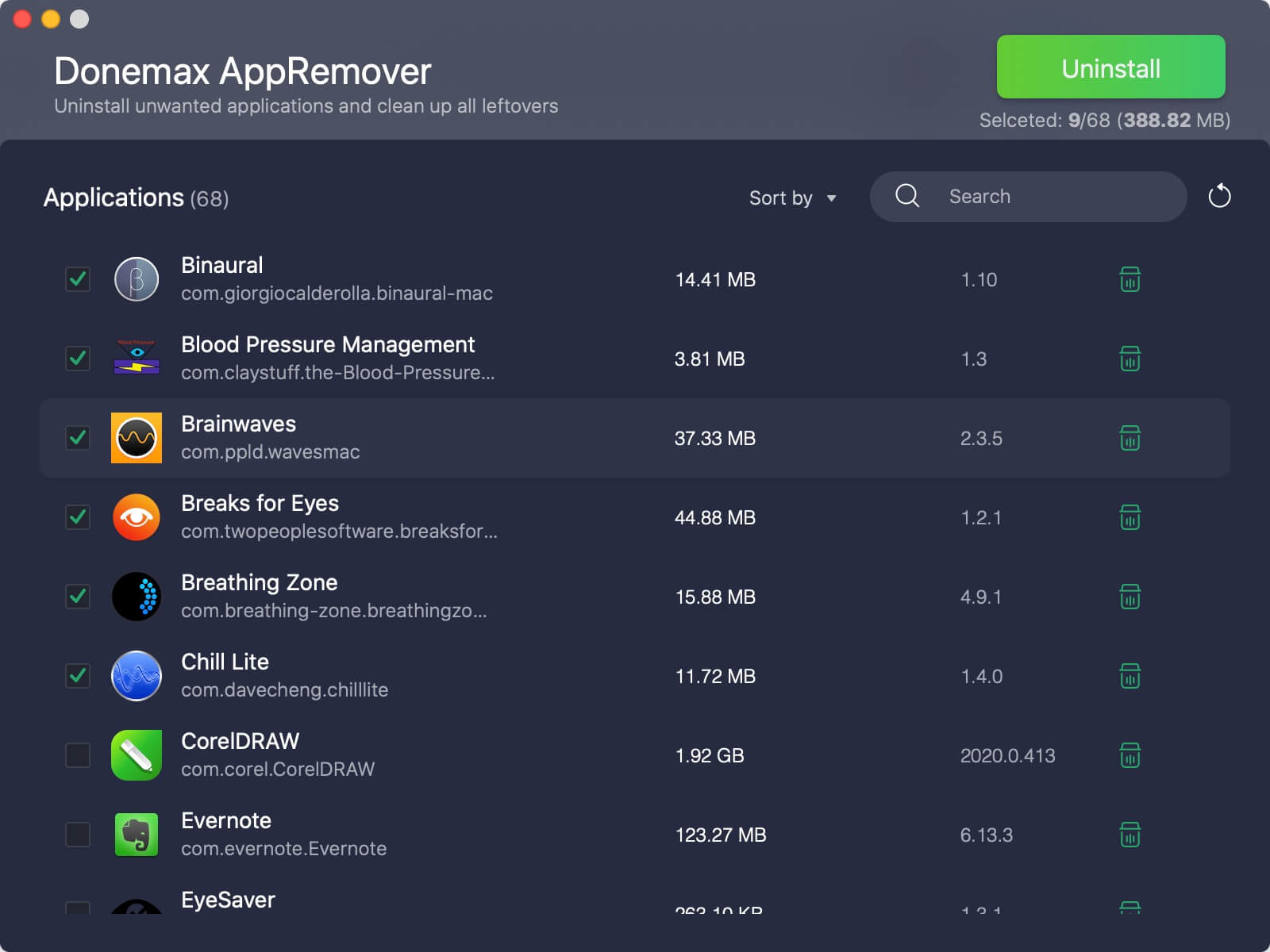 App Cleaner & Uninstaller is another best uninstaller for Mac. It is also a great tool to remove apps safely from Mac. If you uninstalled some apps before on Mac directly, there would be some leftover files. This cleaner for Mac can remove leftover files from previously uninstalled apps.
Moreover, it has some other options to remove unwanted data on Mac. For example, it can remove caches, app support files, preference files, unwanted service files and reset apps to their initial state. Along with this, it can also help you manage Mac system and browser extensions.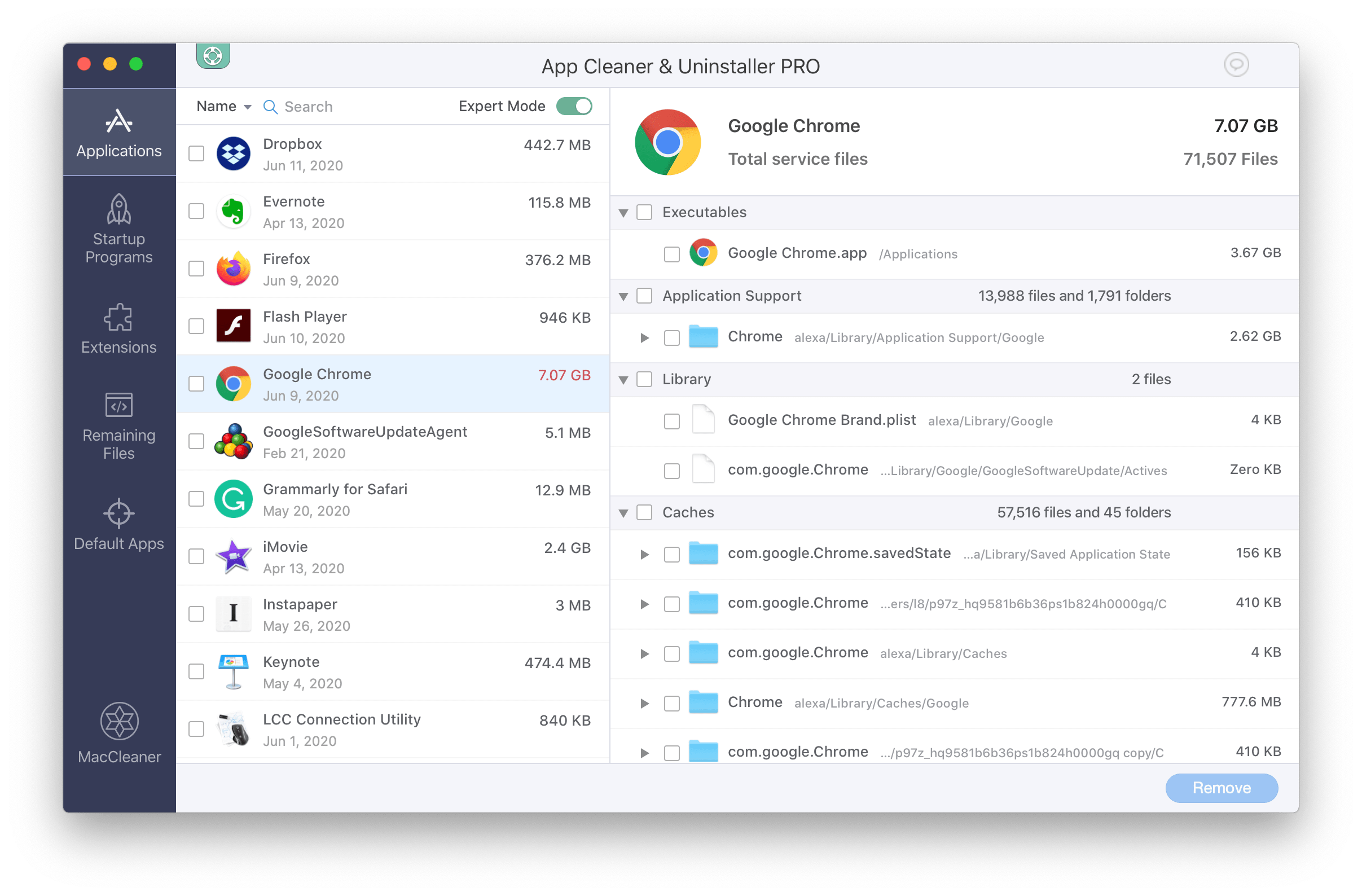 TrashMe is an effective app remover for Mac users to to choose. The app can uninstall apps from Mac, and also remove the related hidden files, temp files, caches and settings. In this way, it can help you recover invaluable space quickly.
First, please enable Smart Detection feature. Then whenever you drag an app to Trash, this app remover will offer to do a clean uninstall. Besides, it will also notify the user when your Trash bin is full, and you can empty it directly by clicking the alert button. It also provide the options to remove junk files on Mac.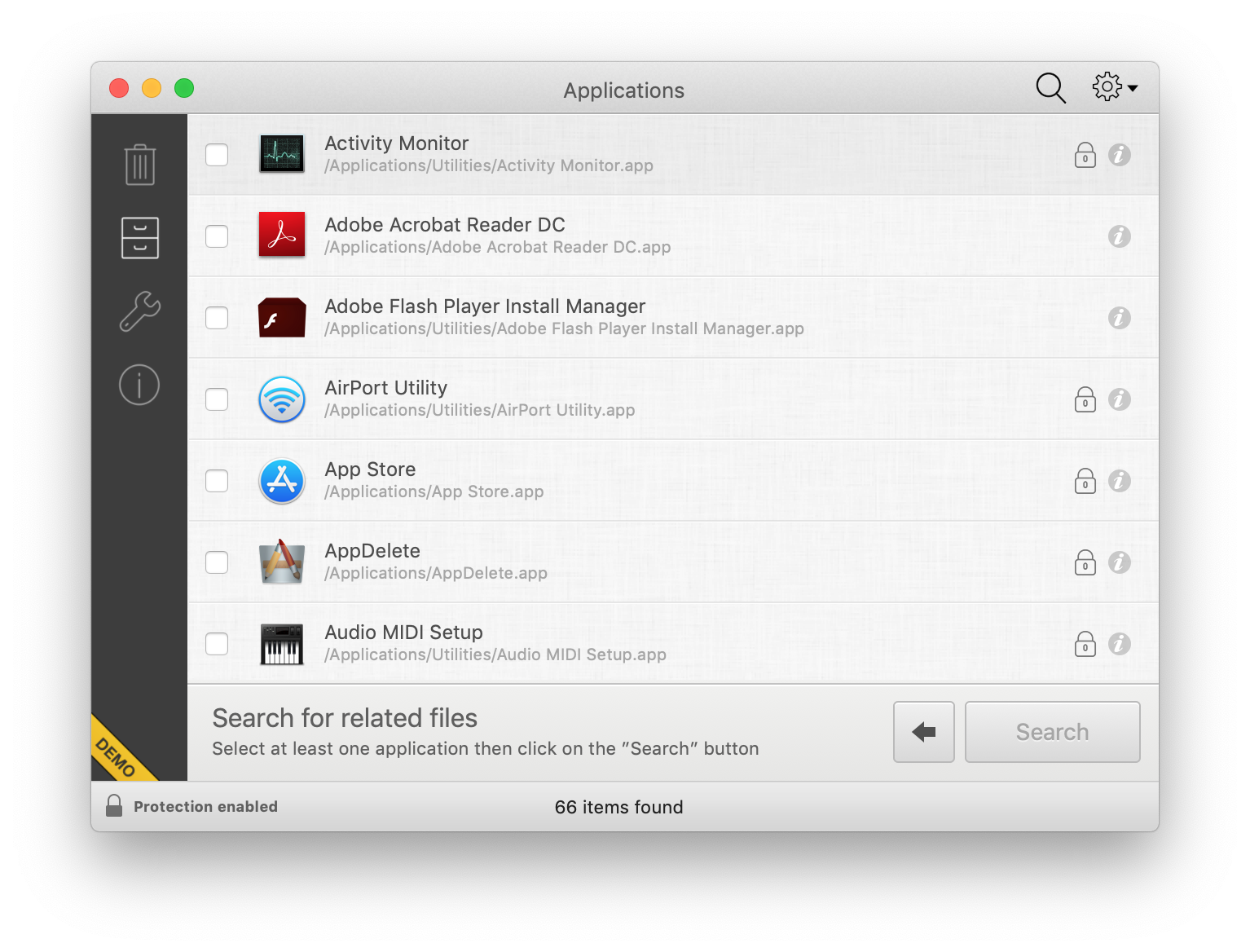 AppZapper stands our because it uses the drag & drop feature. It is a natural way of doing things on Mac. You can just drag unwanted applications to AppZapper, and it will find all the associated files. You can delete them quickly in a simple click.
With a Hit List feature, you can browse all applications installed on your Mac. It's very easy to select an app and check all the associated files. You can just click the Zap! button to move the selected apps to trash.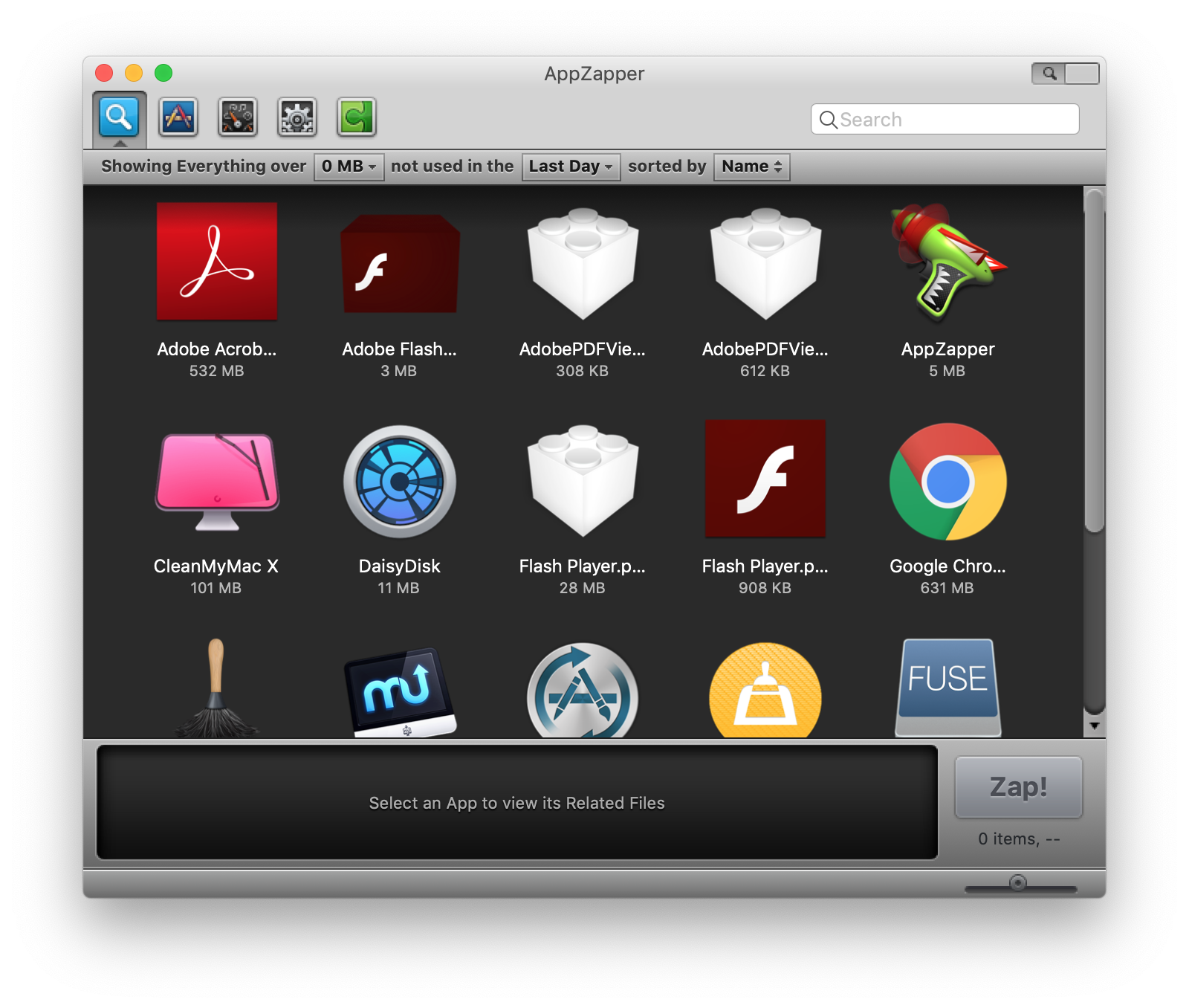 AppDelete is an popular application to uninstall apps on Mac. What's amazing, this software can also remove Widgets, preference panes, plugins, and screen savers. As some other effective tools, the app also gets rid of the leftover files of the deleted apps. It can help removing the files to free up more space.
The application comes with a simple interface and is user-friendly. Also, it has some additional features such as AppReset, Clear Logs, etc. This app remover for Mac comes with Trash Monitoring. It can easily know whenever you drag an app to Trash. Then it will start to work in no time.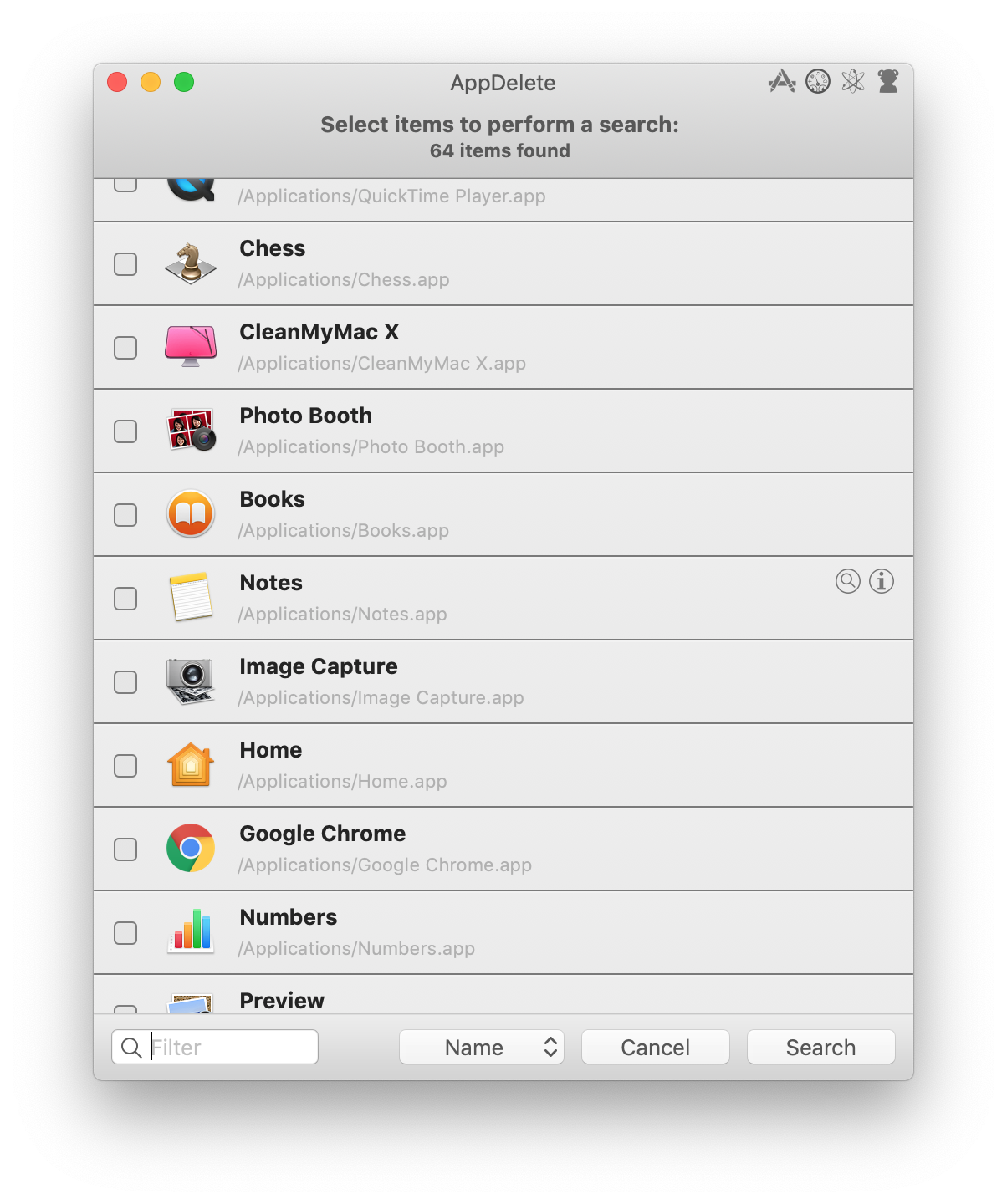 CleanMyMac X is one of the best uninstallers for Mac. It's easy to remove all types of applications along with their related files. Under the Uninstaller feature, you can also reset an application to its initial state to get a fresh start.
Moreover, this app cleaner for Mac has other amazing features which can help you keep your Mac optimized. The app remover for Mac is an comprehensive Mac optimization tool. It comes with Cleanup, Protection, Speed and other features to help you make your Mac performance better.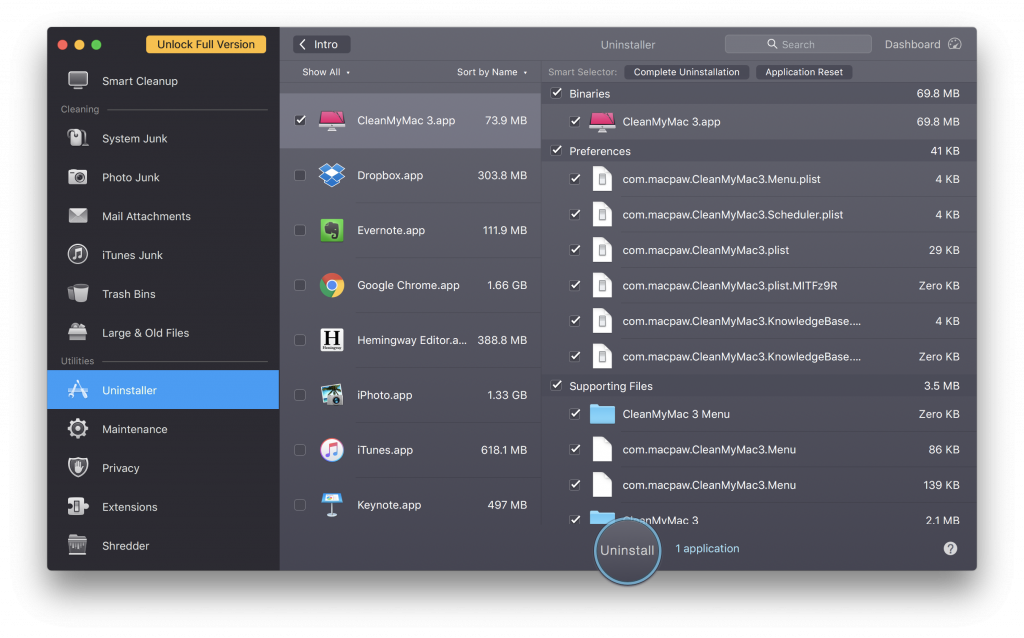 As an all-in-one Mac optimization tool, TuneupMyMac has many essential features to optimize your Mac. Also ti is an efficient app remover for Mac. With its Uninstaller wizard, you can see and check all the apps installed on your system. You can delete the unwanted ones with ease.
Besides, with TuneupMyMac's One-Click Cleaning feature, you can deal with all the junk and unwanted files on your Mac. Also, you can mange your login items, remove duplicate files, old downloads, large files and other junk data to free up more space and also boost your computer performance.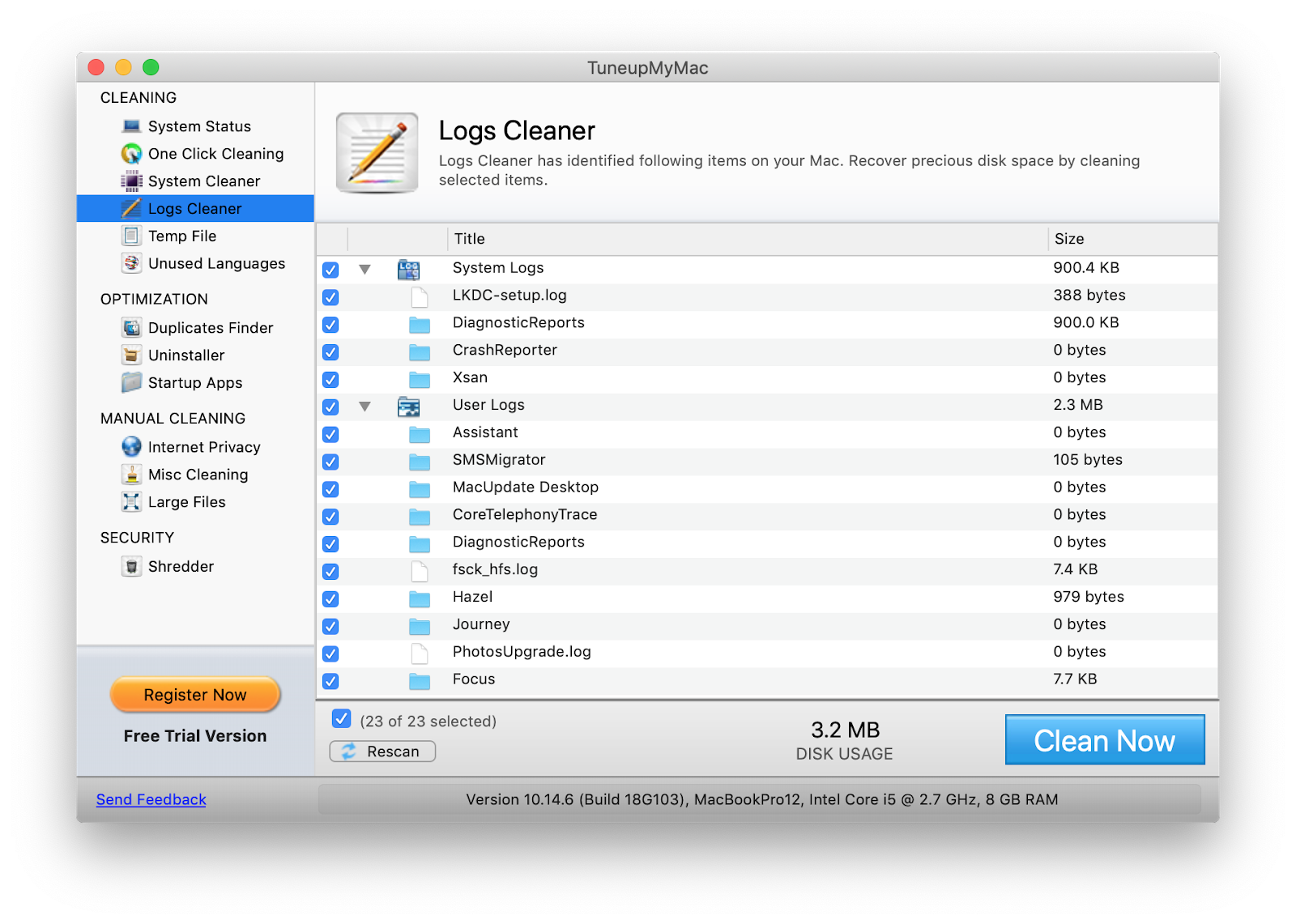 Smart Mac Care comes with many useful features, including the app uninstall options. Under the Uninstaller tab, you will know which apps have not been used for a long time. This can help you decide which apps are useless to you. You can just choose the unwanted and useless apps to remove.
Moreover, the apps helps you remove junk files, log files, leftover files, cache files and the files in Trash. It has some other options to improve your system performance, including Duplicate Finder, Failed Downloads, Login Items, and more.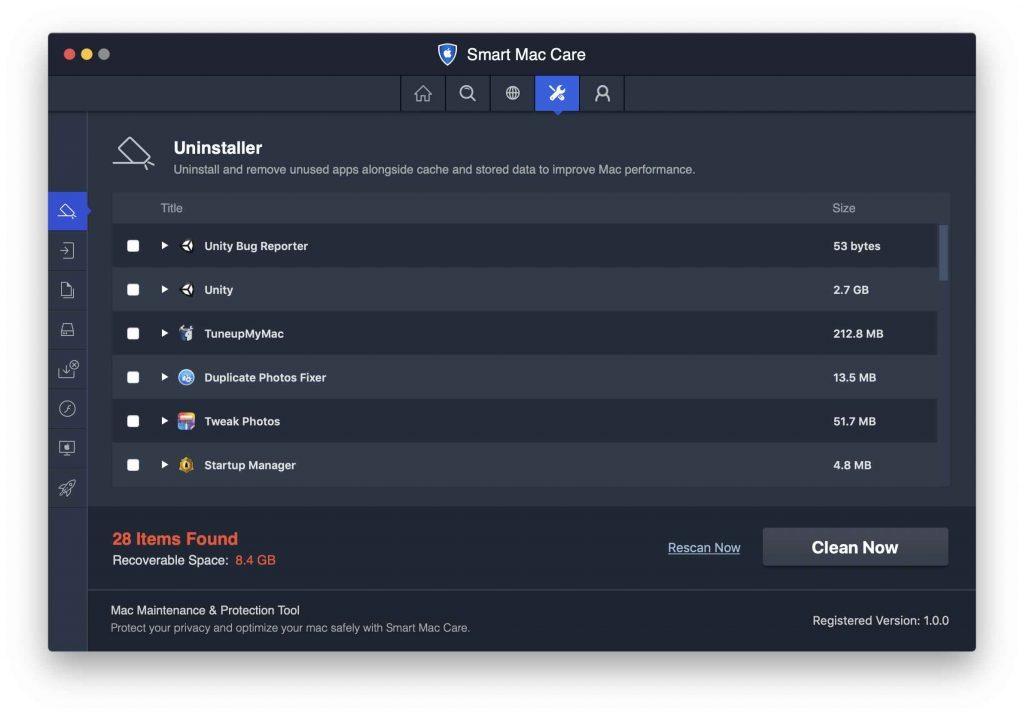 As mentioned before, there are many other associated files to Mac Apps. Mac applications run maintenance support scripts, generate running log, and store cache data, etc. So if you drag an app to Trash in Mac system, the main app may be gone, but many associated files and folders are left behind. Omni Remover is able to search all unwanted app leftover junk and allow you clean them up at one tap.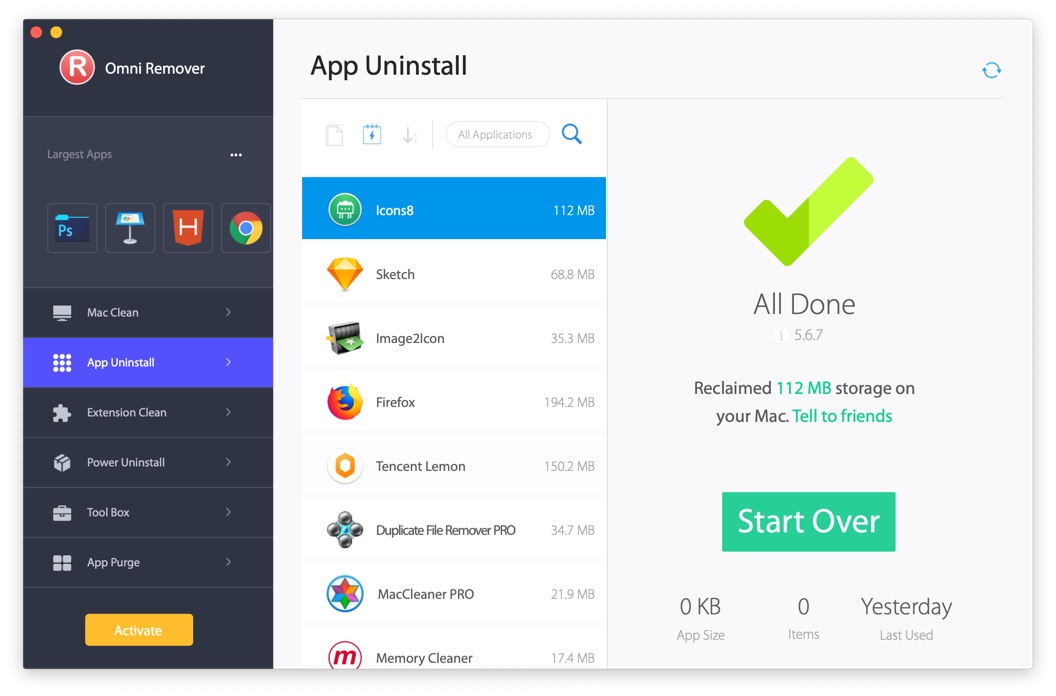 Hazel is a System Preference pane that works silently in the background. It can do basically whatever you want with the files/folders you specify. When you delete applications on Mac, they will leave behind support files, cache data, and other information that never get cleaned up. With Hazel's App Sweep, Hazel will detect when you try to remove an app to the Trash, search for its support files and other associated files to remove.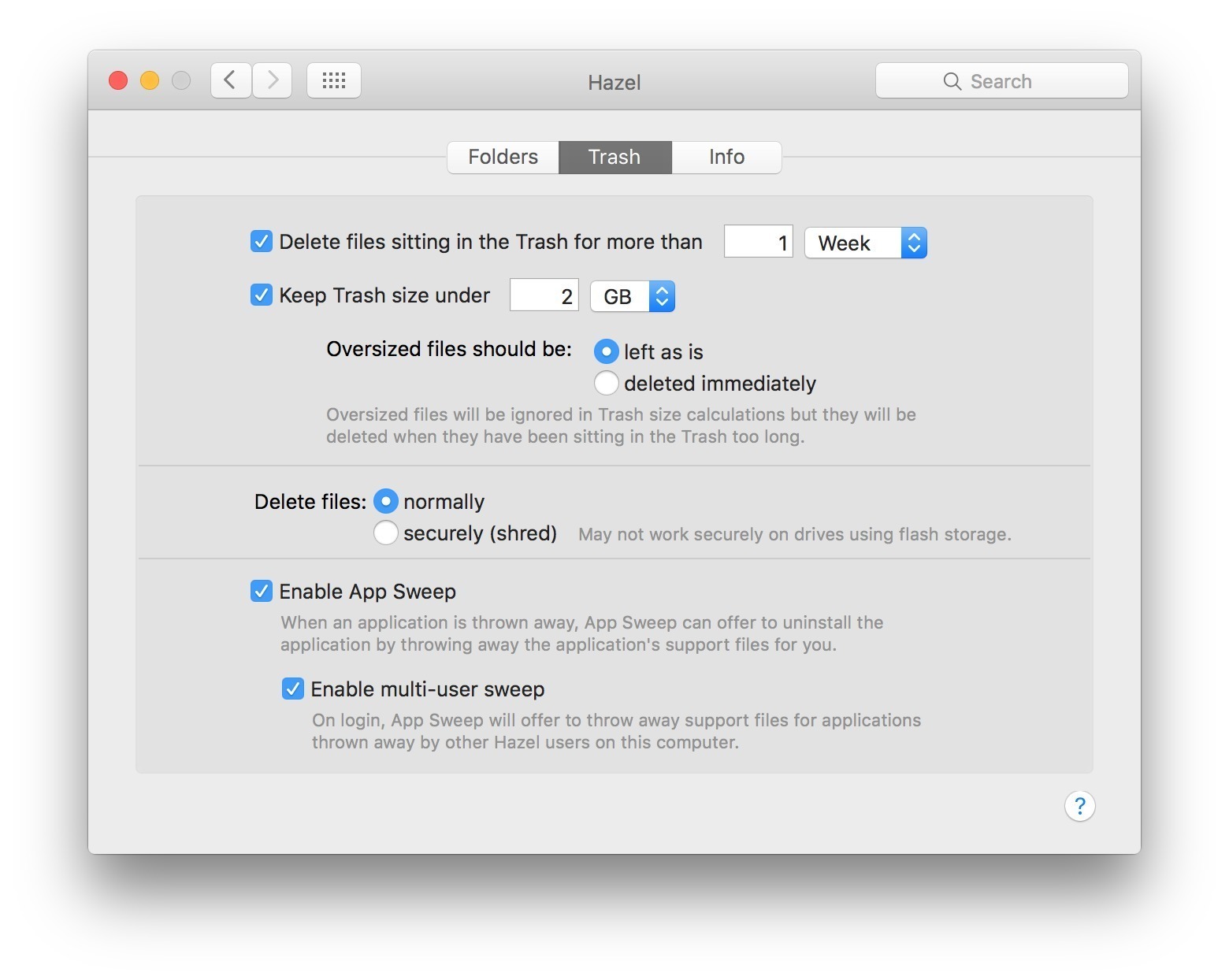 How to remove app with Donemax AppRemover?
It's very easy to use the software to uninstall the apps from your Mac. Here we will show you the simple steps directly. Please just do as follows step by step to accomplish the task.
Step 1: Run Donemax AppRemover for Mac.
After installing the software on your Mac computer, run it from Launchpad. It will show you all applications on your Mac.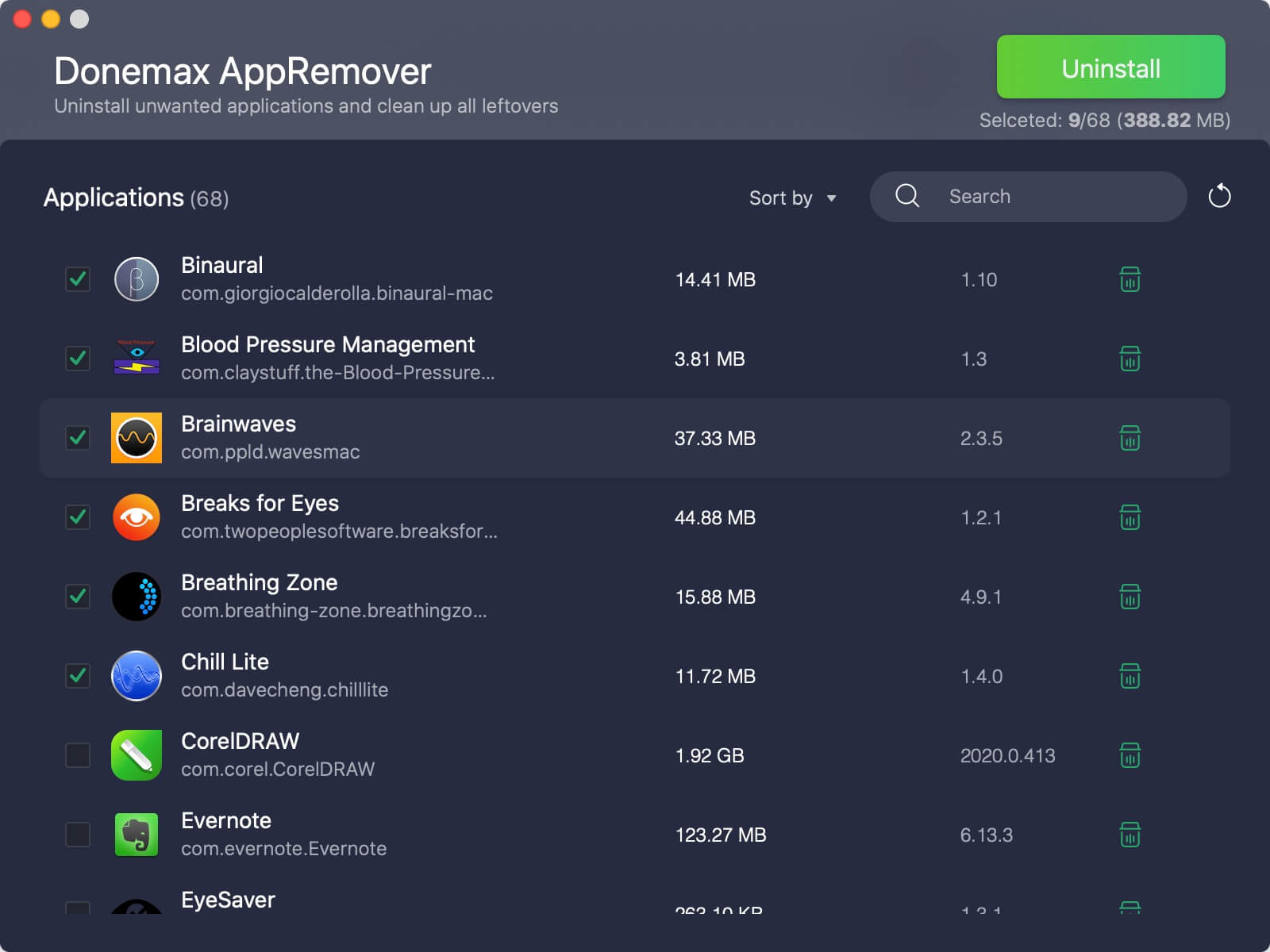 Step 2: Select the applications which you want to uninstall.
Select the application(s) you want to uninstall, click Uninstall button or icon. It will show you the app(s) and associated files to remove.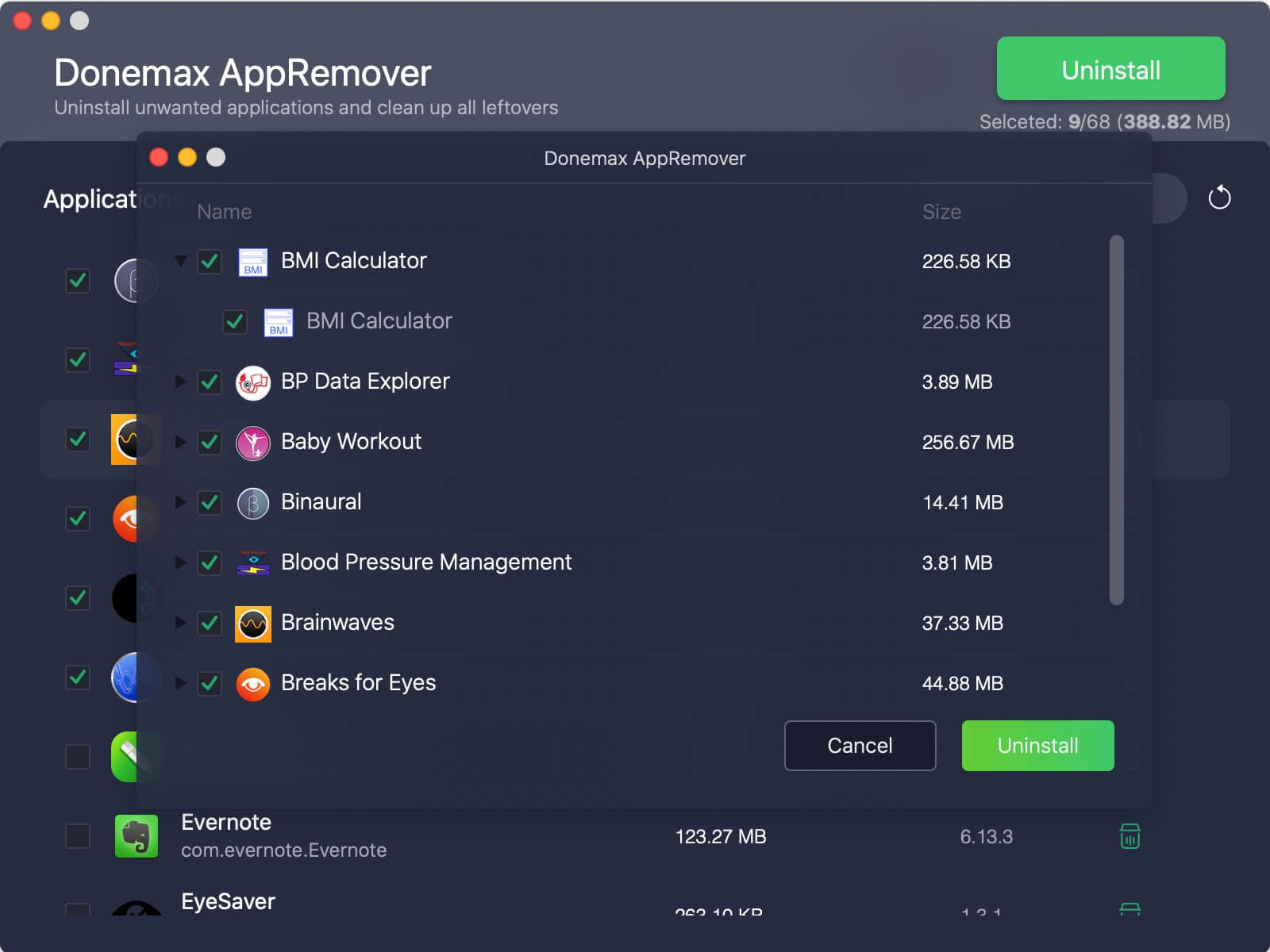 Step 3: Uninstall the selected application(s).
After confirming that you want to uninstall all the chosen application(s), then please click the Uninstall button again. It will uninstall the selected application(s) and remove all leftovers.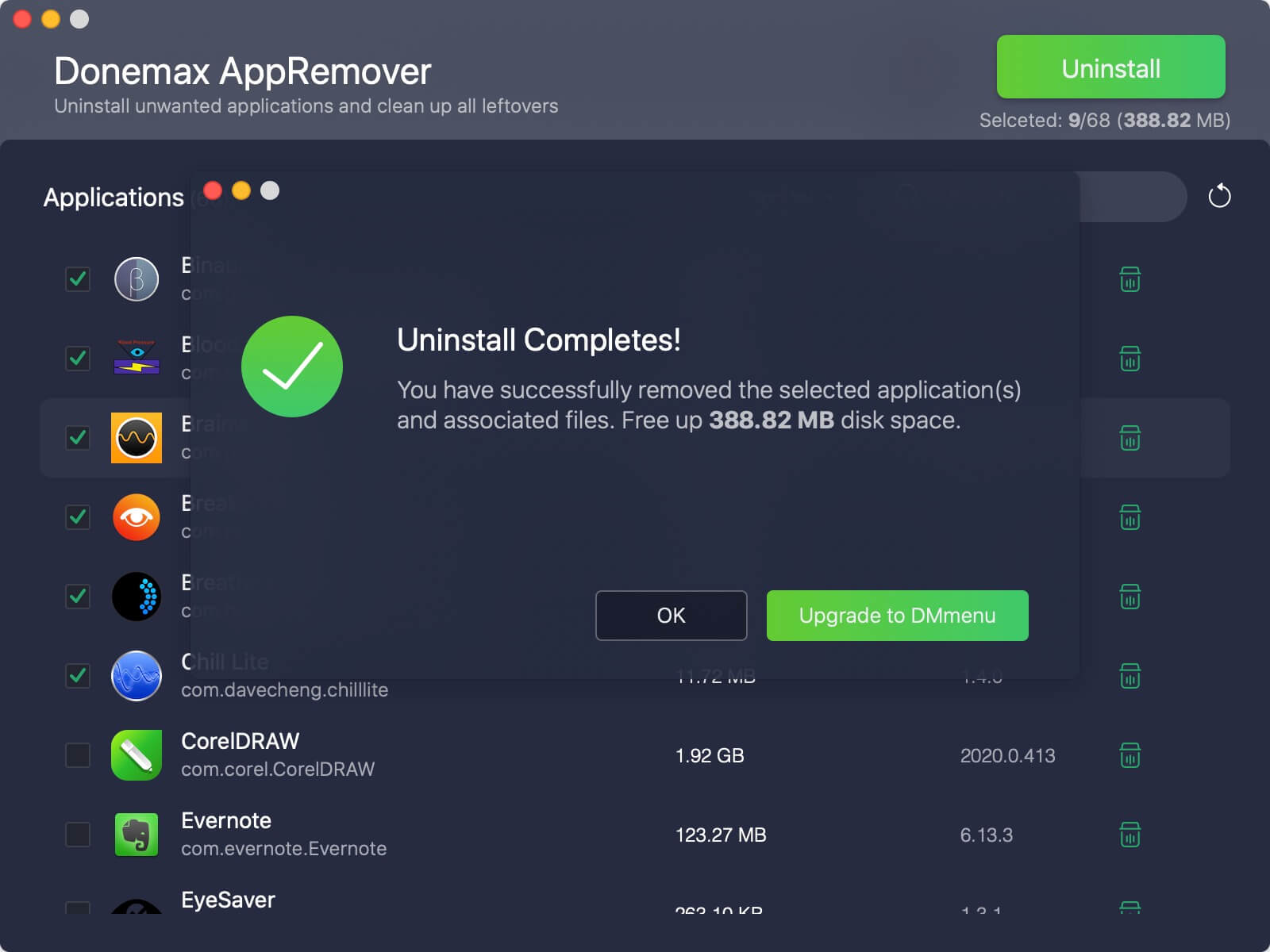 As you can see, it will be easier to uninstall with the software than do the job with the built-in function on Mac. You don't need to worry about that remove option is not available in Launchpad. Also, you don't need to know how it works, just choose 1 or more apps to uninstall directly. The software will help you remove the apps and associated data directly. At last, we strongly suggest you use a tiny and simple app uninstaller, such as Donemax AppRemover. Because you just want to remove some apps to free up more space and this tiny tool also just takes up a little space.
Best free Mac uninstaller to easily uninstall Mac apps and remove all leftovers.
DMmenu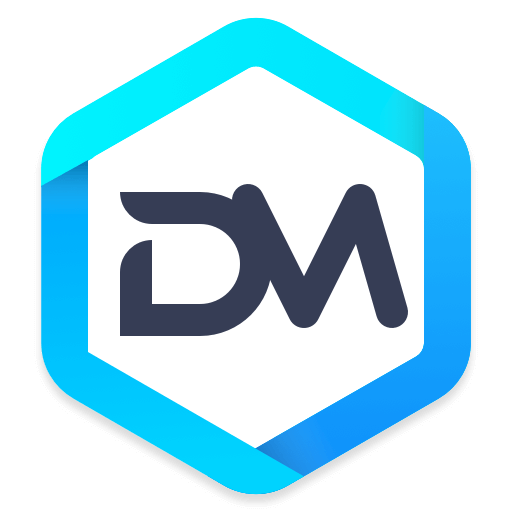 Powerful & easy-to-use start menu application for Mac computer - monitor, optimize and manage your Mac in an easy way.