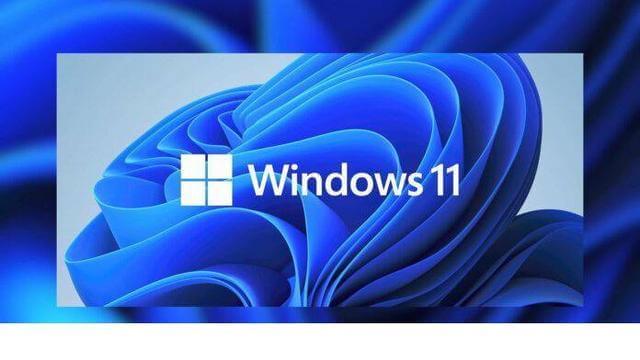 Microsoft has launched the latest Windows 11 system, and many users are eager to experience the newest interaction and new feeling! As everyone knows, some older models cannot successfully install Windows 11 because the upgrade system has requirements on the hardware. Can my current computer install Windows 11? So what is the minimum configuration for it? Which accessories are suitable for installing Windows 11? What changes did Windows 11 bring to me?
First, you need to check whether your hardware is qualified to install Windows 11. Here we recommend a free testing tool to help you do this. DMWin11Checker is a free, ad-free, and plugin-free detection tool that is very simple and easy to use. It only takes one step to get the result.
The detailed steps are as follows:
1. Download and install DMWin11Checker freeware.
2. Run and click the Execute button. Then view the results.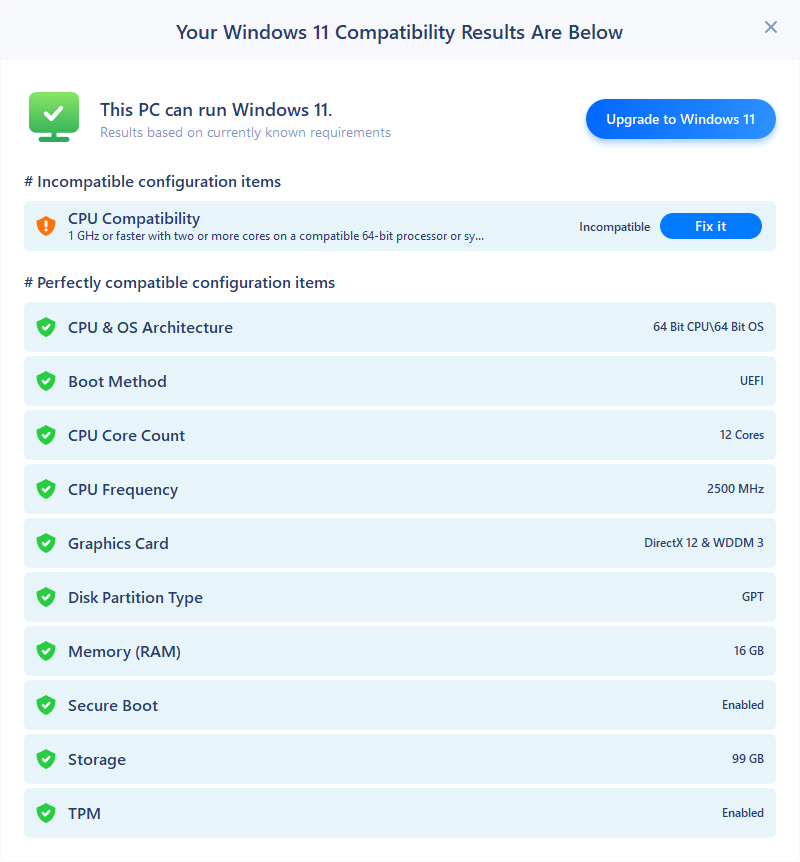 What are the hardware requirements for Windows 11:
1. Processor : 1GHz or faster with two or more cores on a compatible 64-bit processor.
2. Memory : 4GB or more.
3. Hard disk space : 64GB or above.
4. System firmware : Windows 11 requires UEFI secure boot. UEFI secure boot mode benefits from protecting your system from the unauthorized boot loader.
5. TPM : Trusted Platform Module (TPM) version 2.0 (TPM 2.0 has appeared on some notebooks since 2015. Although TPM is separate hardware, both Intel and AMD support it. In addition, you can replace the DLL file by replacing the DLL file. Breaking through the limitations of TPM 2.0, users of old configuration machines need not worry too much).
6. Graphics card : Support DirectX 12 or higher, support WDDM 2.0 driver (the built-in version of the familiar XP system is DirectX 9.0, the built-in version of Win7/8 system is DirectX 11, and the built-in version of Win10 system is DirectX 12).
7. Monitor : High-definition monitor with at least 720p (1280×720) resolution.
What Changes Did Windows 11 Have Brought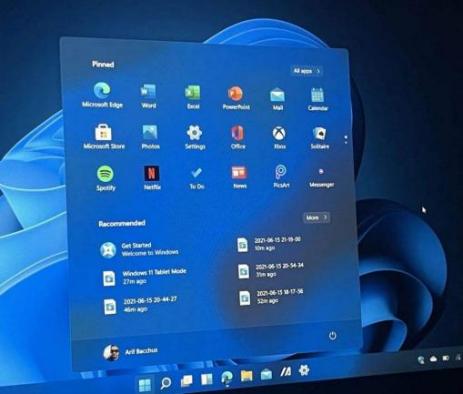 1. Brand new style and interface
The first thing we noticed when starting to use the home screen of a Windows 11-based PC was the new system opening sound, blue-ribbon wallpaper, start button, taskbar, fonts, and icons. The Start button has been moved to the bottom center of the screen. If you don't like it, you can restore it to the bottom left.
2. Security
Windows 11 is an operating system that supports zero trust and promises to protect data and access across devices. "We work closely with our OEMs and silicon partners to improve the security baseline to meet the changing threat landscape and the demands of the new hybrid world of work," Microsoft said.
3. Windows simplifies multitasking
Windows 11 brings Snap Layouts, Snap Groups, and the desktop, which provides an efficient way to multitask on your computer. Users can open and place multiple apps side-by-side and easily switch between them based on priority. Users can also customize to set up separate desktop partitions for personal and work, bringing convenience to our usage habits.
4. Microsoft Teams Chat integration
Windows 11 directly integrates the chat function of Microsoft Teams into the system. PC users in the future will be able to send messages, make voice or video calls, and send multimedia content to others directly from their iPhone or Android phone (provided both parties have the Microsoft Teams app installed).
5. Support Android applications
This major upgrade comes with Windows 11, as it runs third-party Android apps that work seamlessly on PCs, just as they do on phones. This allows us to use some tools not available on the PC side.
6. Newly designed Windows Store
Compared to what we've seen on Windows 10, the new Windows Store has noticeable changes in the interface. Users can easily find everything here: apps, games, shows, and movies. Search and discover more easily with curated stories and collections.
7. Games
The upcoming release of PCs with Windows 11 is expected to offer an enhanced gaming experience. Microsoft says the new operating system is designed to take full advantage of the latest hardware. For example, DirectX 12 Ultimate will enable breathtakingly immersive graphics at high frame rates. DirectStorage will facilitate faster load times and more detailed game worlds; Auto HDR provides a more comprehensive, more vivid color range, A truly captivating visual experience.
With Xbox Game Pass for PC or Ultimate, gamers have access to over 100 high-quality PC games, with new ones being added at any time.
So should you upgrade to Windows 11?
Problems that may arise:
1. First of all, the memory usage of the Windows 11 operating system is higher than that of the previous system.
2. Although Windows 11 exerts more excellent performance, there are still many problems due to the operation interface, usage habits, and stability.
3. Whether the seemingly improved performance is consistent with the publicity still needs time to verify.
4. Compatibility. For the newly released system, much third-party software has not had time to adapt, which requires a running-in period.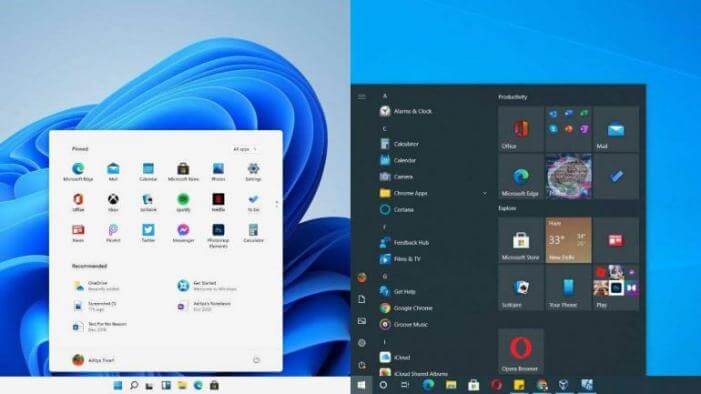 Summary
If you are a heavy PC user, it is recommended to observe it for a while. Wait until the system's bugs are fixed, and the adaptation with third-party software vendors is completed before upgrading. If you are not very dependent on the PC, you can upgrade immediately. After all, the new interaction brings a different experience. But having said that, if your computer has a high hardware configuration and you like the Windows 11 style, you can also upgrade. After all, Windows 11 has been released for a long time, since June 4, 2021. If there is a big problem, you should get it to solve.
Remember to make backups of important files for those who want to update to Windows 11! Some users reported that some files were lost after upgrading to Windows 11. You can choose DMclone for Windows to back up your data. Just download and install DMclone on your Windows PC.