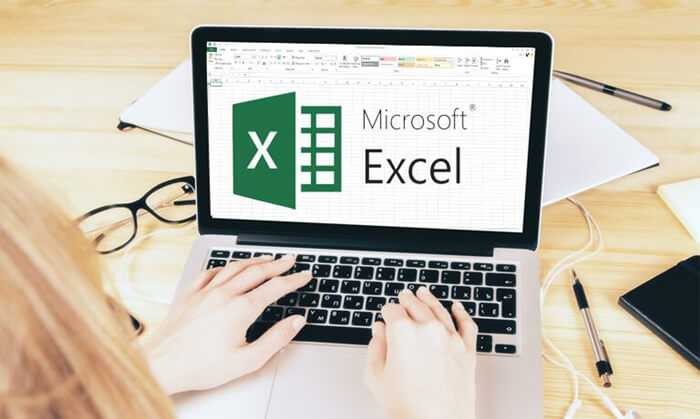 Files are sensitive, especially Excel files. People use them all the time to do accountings. You don't want to let other people know the secret of your finance, right? That's why it is very important to know how to permanently delete a Excel file when you need it.
Deleting an Excel file is probably not that hard. Delete it and it will go to the Recycle Bin. But, is it really gone after you click the Empty Recycle Bin? Maybe not. It's not safe.
Whether or not the hard drive is cleaned Windows and presents again, the data has not been completely killed and can be recovered using a data recovery software like Donemax Data Recovery. Right when you will sell or give a PC or Laptop unit to someone else, it is essential to erase the hard drive data for eternity.
The guide to permanently delete Excel files
Coming up next are the means about how to for all time erase information prior to selling a PC utilizing Donemax Data Eraser. Also it can help you permanently delete Excel files.
1. Download Donemax Data Eraser.
Donemax Data Eraser is a powerful, safe and easy-to-use data erasure program. It offers certified data erasure algorithms to help you permanently erase data to make data recovery be impossible. Download and install it on your computer.
2. Information Backup.
You may require some information that should be upheld up before a total information wipe is performed. Subsequently, ensure you have moved some significant information to an outside hard drive or glimmer drive.
3. Choose a mode to permanently delete Excel files.
Donemax Data Eraser offers flexible data erasure modes to help you easily and securely erase files.
a. Erase Files
This is a mode for deleting just certain documents. This implies that you won't organize the hard drive all in all. Select this in the event that you need to erase some information totally. This is the proper way to go about how to permanently delete a Excel file.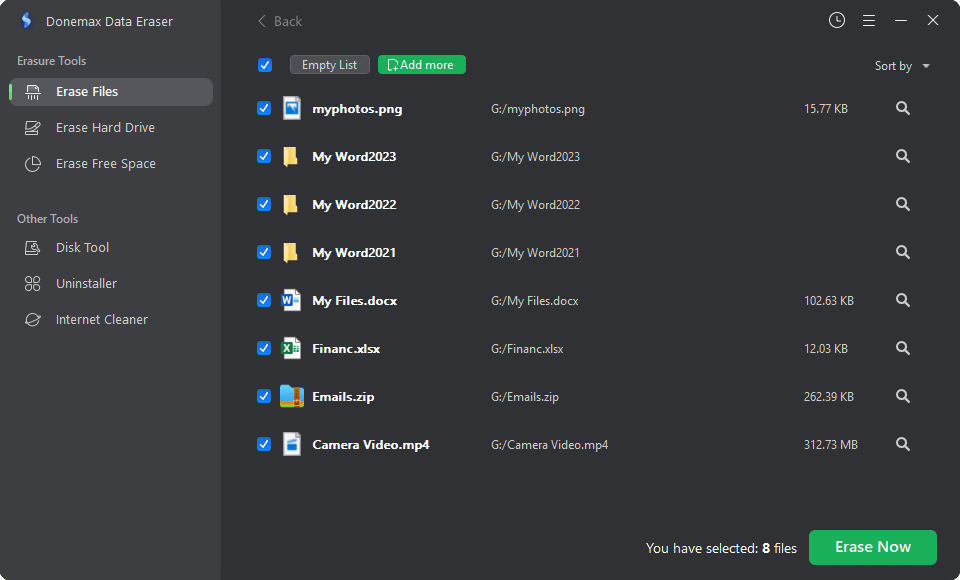 b. Erase Hard Drive
This is a mode for totally cleaning information on your hard drive. To choose this, simply select the drive you need to arrange and click Erase, at that point all information will be erased in a flash. Ensure you select every single accessible drive and segments. Remember that the formatting goes easily and no information will be left on your hard drive when you sell your PC later.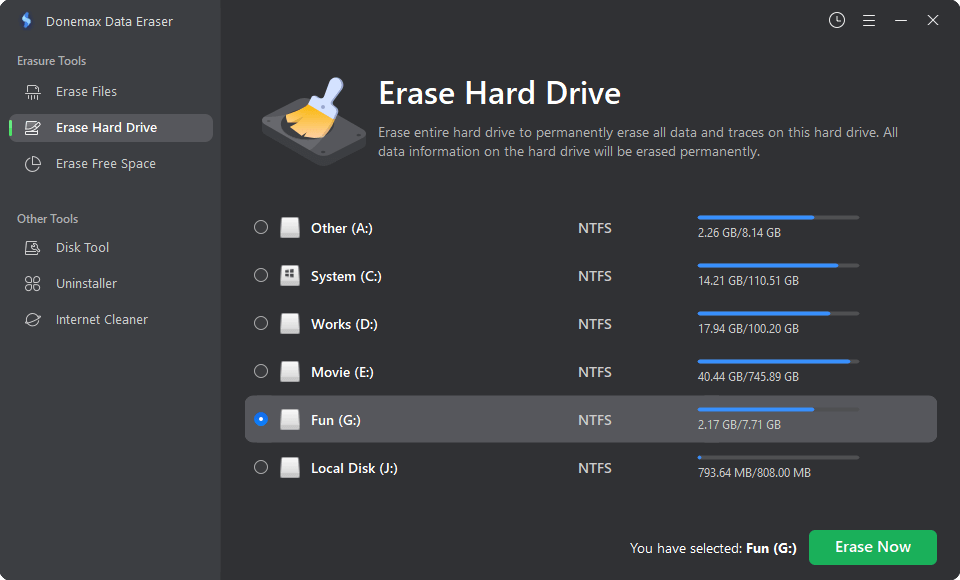 c. Erase Free Space
This is an exceptional mode to tidy up the remainders of deleted documents to give you more space on your drive. This technique is particularly valuable on the off chance that you have recently deleted an enormous document or uninstalled programming that has a great deal of garbage records abandoned after expulsion which can typically go through a ton of memory and take up capacity limit.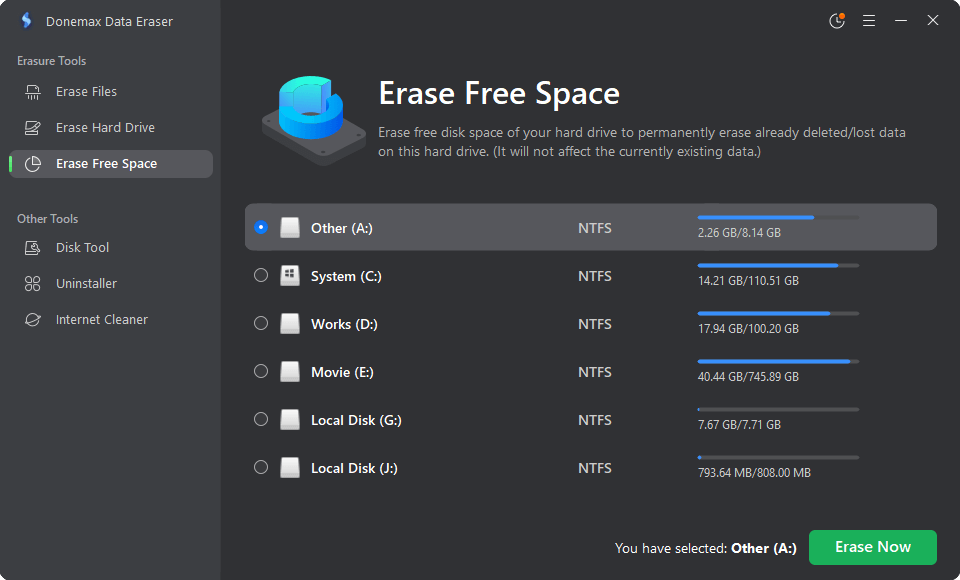 With Donemax Data Eraser, you can permanently delete Excel files or other files from HDD, SSD, USB flash drive, memory card, digital camera, etc. Once your files are erased by Donemax Data Eraser, the erased files will be gone forever, can't be recovered by data recovery software or any other data recovery method. It is 100% safe data erasure software, will not cause any damage to your hard drive or storage device. Download it here: