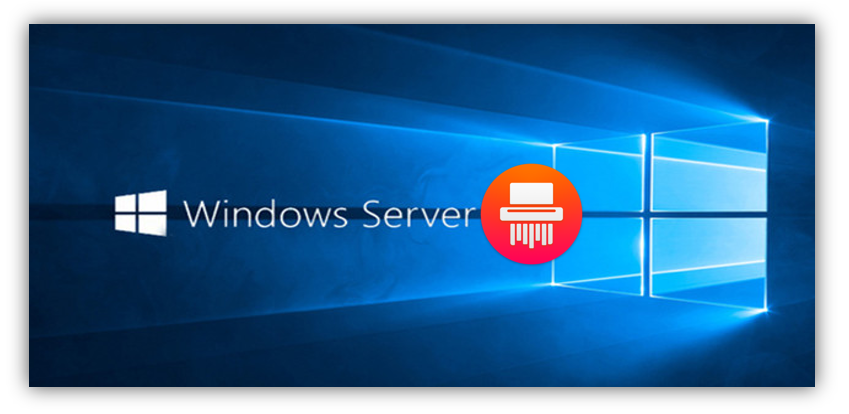 Summary: The article will show you the reliable data erasure tool that works for Windows Server. We will guide you to permanently erase data in Windows Server with Donemax Data Eraser. There are 3 modes available in the software that can help you shred files or wipe drive securely and permanently.
When do you need to wipe data in Windows Server? If some files are not needed but very sensitive, you need to shred the files permanently to avoid data recovery. Also, if you want to donate or sell some old drives, it's necessary to wipe the drive first to remove your data permanently from the drive.
---
Best data erasure software for Windows Server
To permanently erase data in Windows Server, you have to get a reliable data wiping tool first. Here we will recommend a secure data wiping tool for you. Donemax Data Eraser is the software we suggest for Windows Server users. The software can work well with Windows Server and other systems, like Windows 10/8/7.
The software is professional with advanced data wiping algorithms. It provides the data wiping methods that meet the international data erasure standards. You can use it to permanently wipe data in Windows Server. It's safe enough and you can use it to securely wipe data. With certified data erasure algorithms, it can ensure no data recovery software can recover the data wiped by this data eraser.
What's more, the tool is easy-to-use and any user can use it to wipe data or shred individual files or folders. Also, the software offers full data erasure reports. You can easily know the files/drives that you wiped by the software. You can choose different data wiping algorithms to erase data with the software.
---
Three options to wipe data in Windows Server
The software Donemax Data Eraser offers 3 different modes to wipe data in Windows Server. You can use the software to shred files or wipe a drive in different cases.
Option 1. Shred Files.
If you only want to shred some files or folders in Windows Server, you can use the first mode to remove the files/folders permanently. Run the software and choose the option, then check and choose the files or folders manually. Click the Erase Now button and it will shred all the selected files or folders permanently from your drive.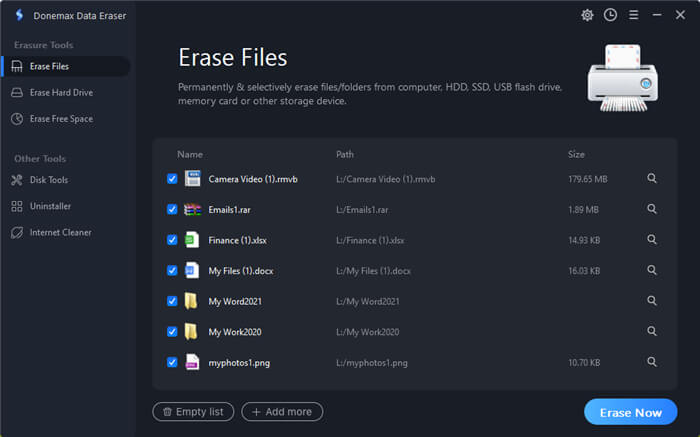 Option 2. Erase Hard Drive.
This option can help you erase all the data on a drive directly. If you want to remove all the files from a drive completely, you can choose this option. It can erase all the data at once from your drive. It can erase an entire hard drive, SSD, memory card, or USB flash drive.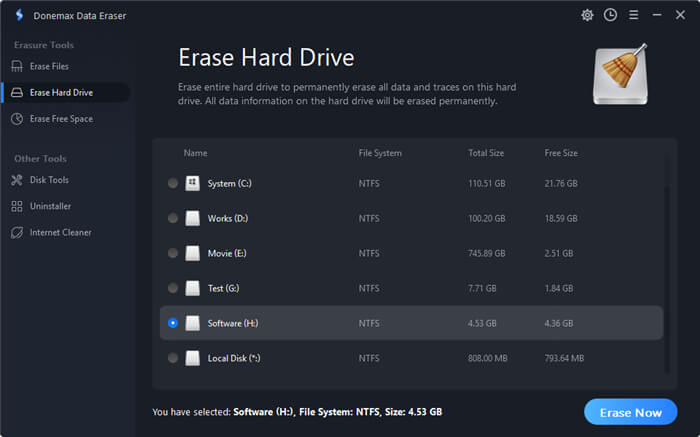 Option 3. Erase Free Space.
After deleting files from your drive, the data was not permanently removed from the drive. If you use data recovery software, it's able to recover the deleted files easily. To avoid the deleted data being recovered, you can use this option. It can wipe the free space of a drive to ensure all the deleted/lost data on the drive could be permanently wiped.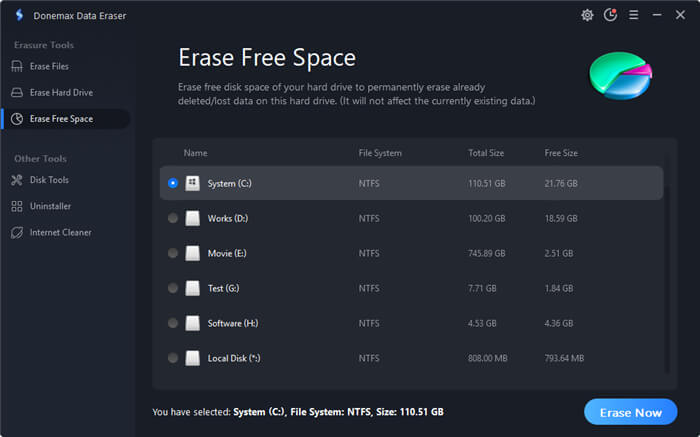 If you want to permanently data from an old PC before you sell it, wipe data from an external hard drive, or shred some individual files, we suggest you try Donemax Data Eraser. It's can effectively and securely wipe the data for you. It's the best data erasing tool that can permanently wipe data from different devices.