Before we start: If you're getting rid of old documents like bank statements or tax forms so identity thieves can't use them or selling old hard drive, you'd better properly wipe the drive. Donemax Data Eraser is a reliable choice to destroy the files.
PAGE CONTENT:
Why should you destroy data on your old hard drive
It's a practice that everyone should be aware of, as it may be the best recommendation for preventing identity theft. Selling a used hard drive? Don't do it until you're certain you've properly wiped the drive. According to a new study commissioned by the British consumer-tech website, 59% of used hard drives purchased in the UK and US contained data about the previous owners. Pick up any old computer that has been discarded on the street, and chances are its hard drive is still inside - and it contains a wealth of information about its previous owners.
Your social security number, credit card numbers, bank account numbers, and website logins and passwords can all be found on a typical home desktop computer or laptop hard drive. This data can remain on the hard drive even after it has been "erased" or reformatted with a data-wiping program. You must completely wipe or remove files on the hard drives before donating or recycling your old hard drive or PC. This ensures that the data on the hard drives is completely erased and untraceable by data thieves. Also, if your hard drive contains music, personal photos, or anything else with sentimental value, make a backup on a different hard drive before proceeding with the destruction process.
How to prepare for selling, recycling, or giving away an old hard drive
🔵 Back up data on your old hard drive
Back up any personal files and data on your hard drive or external hard disk to a different location before your get rid of it. Deactivate and remove any licensed software from your computer. The hard drive can then be wiped to remove any traces of personal data. Additionally, you can back up any documents, photos, videos, and other important files on the old hard drive with a cloud-based file syncing service, such as Google Drive or Dropbox, that is relatively simple. Simply ensure that all of the files you need to keep are backed up to the cloud or synchronized with another computer.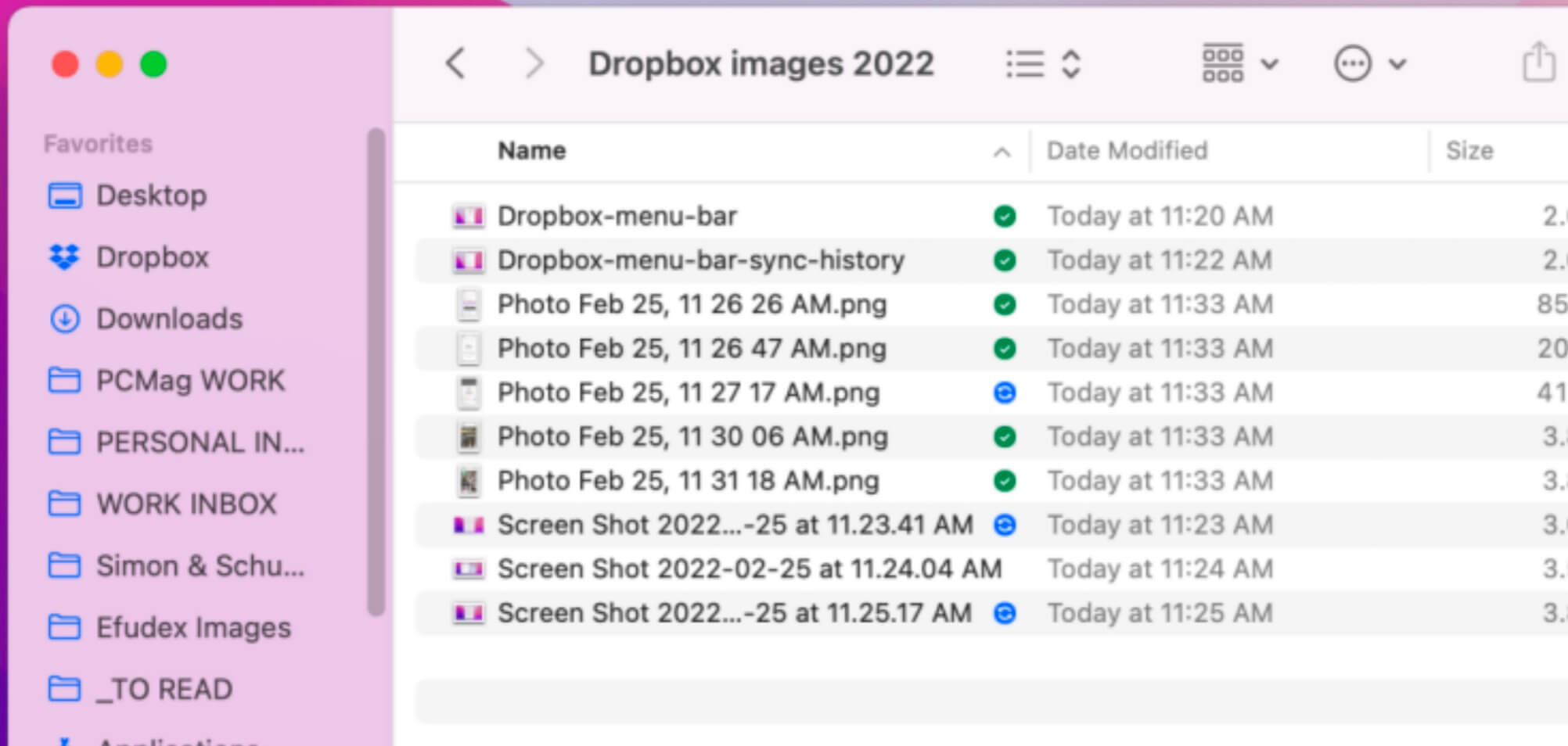 🔵 Erase the drive
After backing up the necessary files, you should wipe the drive to make sure that the hard disk is usable for the next person who receives it and the data can't be accessed by others. You can wipe mac hard drive with a data erasing software or restore the operating system to factory settings and delete all of your personal data at the same time. The process for resetting your Mac will differ slightly depending on the version of Windows and the components inside your Mac.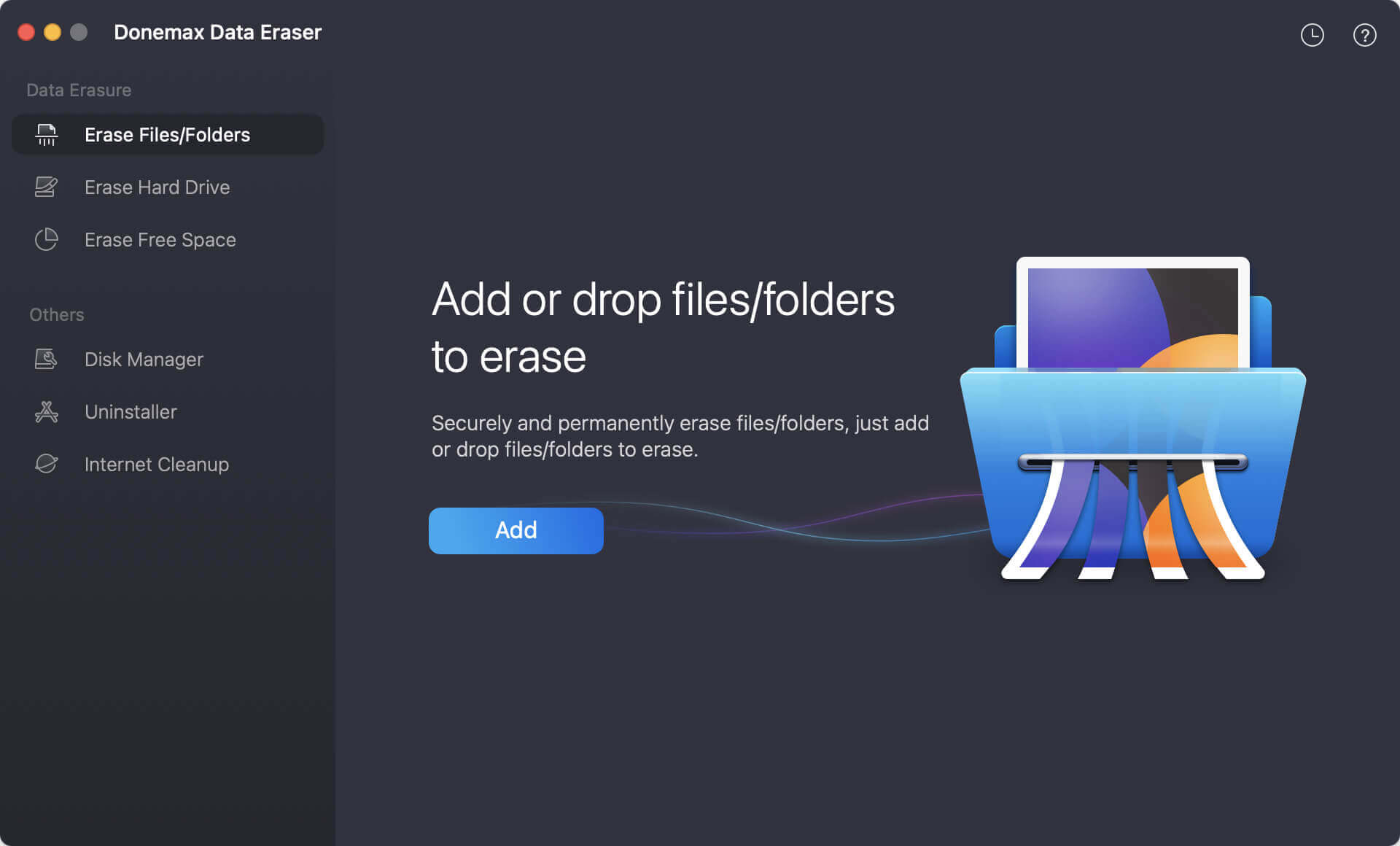 2 Methods to erase hard drive on different version of windows
In this article, we will introduce 2 methods to wipe your old hard drive or external hard disk before you sell it to protect your privacy.
🔵 Method 1: Use Donemax Data Eraser to erase your hard drive
To completed and permanetly erase files on your old hard drive, an expert-level and reliable data wiping software is needed in handy. Here we will introduce how to use Donemax Data Eraser to wipe the old hard disk.
Step 1. Choose the hard disk to erase. You can also set Erasure Standards by clicking the setting button in the upper right corner.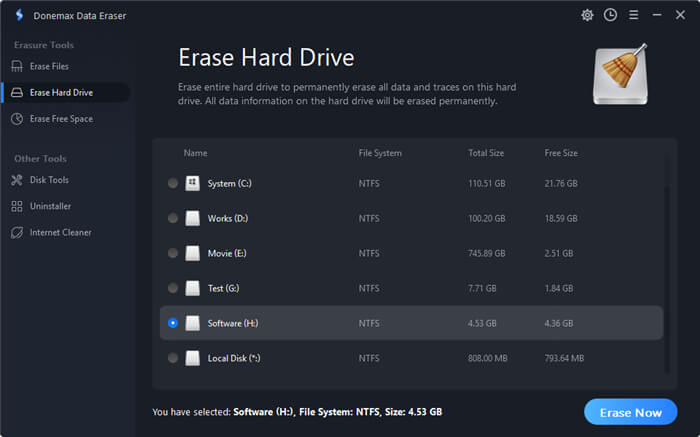 Step 2. Erasing the disk when you click "Erase Now". Your files will be securely and permanently erased.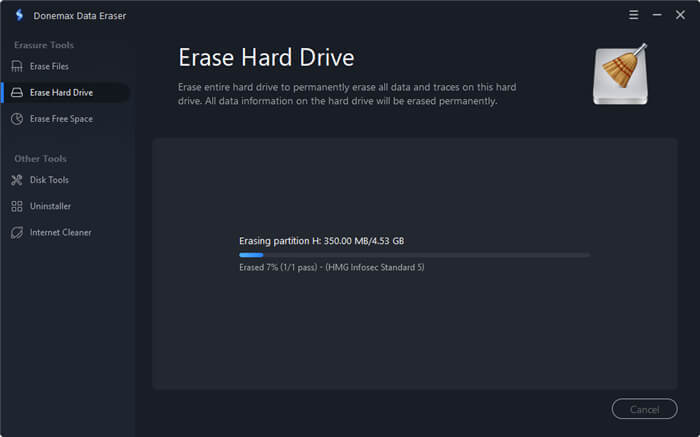 Note: Donemax Data Eraser for Windows is a dependable data deletion utility for Windows 11/10/8/7/Vista. There is no need for specialized knowledge to wipe your data with file erasure, disk wiper and free space erasure now.
🔵 Method 2: Reset your Windows PC to deleted all the data and traces
How to Reset Windows 8.1
Click the Settings button, then "

Change PC settings

".
Click Update and Recovery, then "

Recovery

".
Click "Get started" under the heading "

Remove everything and reinstall Windows

".
When prompted, select the "

Fully clean the drive

" option.
How to Reset Windows 10
Click the Windows button in the bottom right corner, followed by the Settings icon.
In the sidebar, click Update and Security, then "

Recovery

".
Click "

Get started

", then "

Remove everything

" under "

Reset this PC

".
When you reach the "Additional settings" screen, click "Change settings" and enable the "Clean data" and "Delete files from all drives" options.
How to Reset Windows 11
In the middle of toolbar, click the Windows button > Settings.
Click on Update, then "

Recovery

", and then "

Reset PC

".
Select "

Remove everything

", then click "

Change settings

" to ensure the "

Clean data

" option is turned on.
You may need to look elsewhere for the right tools to erase the hard disk before selling if your computer is running an older version of Windows, such as XP or Vista. For securely erasing individual files, we also recommend apps like Donemax Data Eraser. These are also useful if you use more recent versions of Windows. These apps are best suited for erasing particularly sensitive data or giving you more control over how your hard drive is wiped and overwritten.
What to do before selling an old external hard drive on Mac?
You can also erase an external hard drive on Mac with its built-in Disk Utility. In addition, Disk Utility cannot completely erase data because the deleted data can be recovered by data recovery software. There Donemax Disk Clone for Mac is recommended for you to wipe an external hard drive on Mac completely. If this sounds too difficult, there is always the easy way out. You could take your machine to a nearby repair shop, where they could probably also securely wipe it for you, saving you even more time.
Steps to erase an external hard disk before selling it on Mac:
Connect the external hard drive to your Mac.
Download and installer Donemax Data Eraser for Mac.
Launch the application and switch to "

Erase Hard Drive

". All the disk on the Mac will be listed.
Select the external hard disk to erase.
Click "

Erase Now

" and then it will permanently clear up all the files on the external hard disk.
Then you can freely to sell or giveaway your old hard drive without worrying about data breach.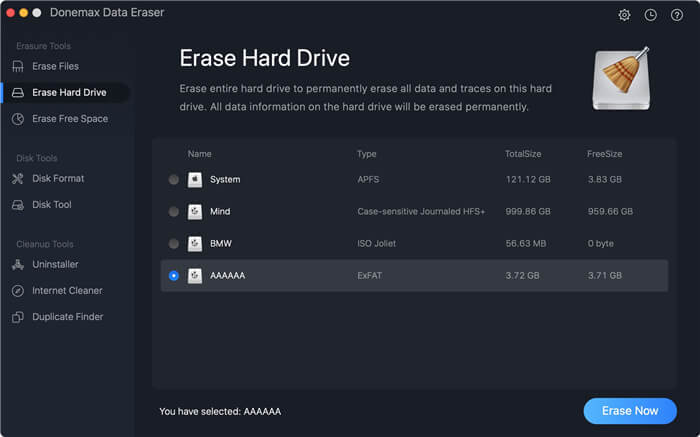 Conclusion
If you're selling or giving away a hard drive or external hard drive on Windows or Mac, wipe the hard drive to remove all of your personal data before handing it over to someone else. Simply deleting files or formatting the hard drive isn't enough, because data recovery software may allow the data to be recovered later. However, Donemax Data Eraser can now solve these issues.
FAQs:
Yes, a hard drive can be completely erased, but you'll need to do more than just delete the files on it. Deleted files from a hard drive are not actually deleted; rather, the space is reassigned so that new files can be added later. That's why a data recovery software can recover deleted files. To completely clean a drive, you must use our Donemax Data Eraser to erase the data.
Selling used hard drives is a good way to save money and recycle resources. However, selling a hard disk online is risky because the buyer may gain access to the previous owner's personal and confidential information. You can solve these issues by clean up files with Donemax Data Eraser.
The fact that the files are kept on the device even though they are concealed from view makes this different from throwing them in the garbage or recycling. So you can use Donemax Data Eraser to permanently erase your hard drive to prevent any data recovery by other apps.
Download and installer Donemax Data Eraser
Launch the application and switch to 'Erase Hard Drive'. All the disks will be listed.
Select the hard disk to erase.
Click 'Erase Now' and then it will permanently clear up all the files on the old hard disk.
Related Articles

Contributing Writer
Christina is the senior editor of Donemax software who has worked in the company for 4+ years. She mainly writes the guides and solutions about data erasure, data transferring, data recovery and disk cloning to help users get the most out of their Windows and Mac. She likes to travel, enjoy country music and play games in her spare time.

Editor in chief
In order to effectively solve the problems for our customers, every article and troubleshooting solution published on our website has been strictly tested and practiced. Our editors love researching and using computers and testing software, and are willing to help computer users with their problems