Before we start: Are you looking for a cloning software to clone hdd to another or new SSD? We've created one of the best disk copy software - Donemax Disk Clone for Windows and Mac.
PAGE CONTENT:
What is Disk Cloning?
Disk cloning is the process of creating an exact copy of a hard drive or solid-state drive with all of its present contents. When you are very satisfied and used to the settings running on your laptop or PC, you may want to copy all the settings and data and make a backup of that. That is where disk cloning plays its part. It also helps a lot to upgrade a hard drive to a faster SSD or replace the disk about to fail with a new disk.
There are a few factors to consider when choosing a disk cloning software for Windows. Here are some of the key things to keep in mind:
✦ Versatility: The disk copy software is versatile and can be used for a variety of disk copying tasks, including cloning, backing up, and transferring data between disks and partitions. This makes it easy for users to perform different tasks without having to use multiple software programs.
✦ Streamlined Workflow: A streamlined workflow simplifies the disk copying process, reducing the number of steps required to complete the task.
✦ Intuitive Interface: The disk cloning software should be easy to navigate, making it easy for users to perform disk copy operations quickly and easily.
✦ Helpful Support: With clear and concise tutorials, troubleshooting guides and customer support, the disk cloning tool helps users resolve any issues they encounter during the disk copying process.
Best 10 Disk Cloning Software
Disk cloning software is a pretty good solution to help cloning hard drive without any loss. There are many excellent disk cloning programs for both Windows OS and Mac OS. In this article, we will take a look at top 10 disk cloning software that can help you in cloning your computer's HDD or SDD and meet your needs include:
| | |
| --- | --- |
| 💻 Our Window version | Windows 11 Home |
| 🔢 No. of tested cloning tools | 20 |
| ⏳ How long we tested | 3 weeks |
| 💻 Device we tested on | Dell XPS 8950 Desktop |
| 🔄 Task performed | Cloning a 1TB SATA HDD to a 500GB SAMSUNG SSD |
1. Donemax Disk Clone
Donemax Disk Clone is one of the best disk cloning software which is fully compatible with Windows OS and Mac OS. It supports to easily clone hard disk, copy hard drive partition, or create a full disk backup to an external hard drive. It is very easy-to-use. Users only need to select the source drive and the destination drive, then click "Clone Now" to copy the source drive to the destination drive without any loss.
💰 Pricing:
$19.95/month
$39.95/year
$49.95/lifetime
Pros
Direct disk and partition cloning, such as directly copying drive C to drive E.
Sector level cloning to ensure that the cloned drive will be an exact copy of the original drive.
Full compatibility with Windows Vista/7/8/10/11.
Create WinPE bootable disk to perform cloning.
Cons
It only has English version.
It does not support incremental backups or schedule cloning.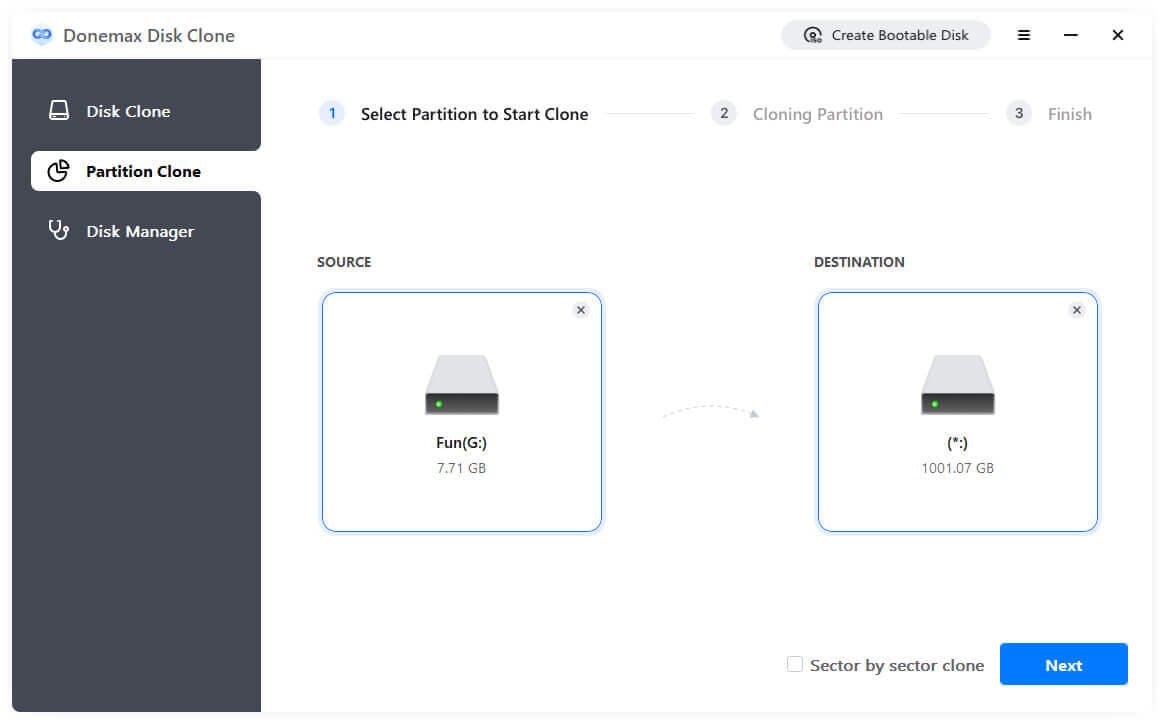 2. Acronis Disk Director
Acronis disk director is a renowned utility for disk management and disk cloner. It claims to transfer your data such as OS, apps in an easier way from one drive to another in a matter of minutes. This software also comes with some other handy features such as volume recovery of lost or deleted data even when the operating system fails to boot, and partition management to resize partitions safely.
💰 Pricing:
Basic version: $49.99/year
Premium Edition: $89.99/side
Professional Edition: $124.99/year
Pros
User-friendly interface that makes it easy for users to manage their disk and partitions.
In addition to cloning, it can resize & move partitions, convert file systems, and creating bootable media.
Works with Windows and Linux OS.
Cons
Acronis Disk Director is relatively more expensive than other partition manager.
Limited functionality for Macs users.
Adjusting the disk space size (especially the system disk) may be a bit bothersome for non-professional users.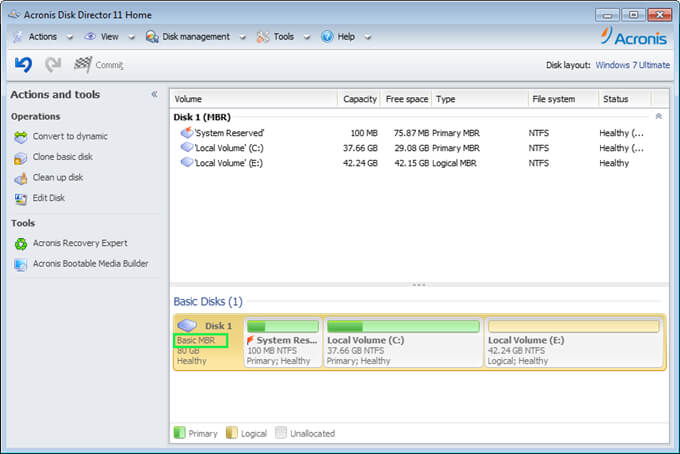 3. Clonezilla
This is another disk cloner that supports multiple file systems including FAT and ext. Clonezilla comes in 3 types of offerings namely live, lite server, and SE (server edition). Clonezilla lite server has the potential to clone 40 plus computers at the same time and its claimed restoration rate is also very high. Moreover, Clonezilla supports image encryption as well.
Pros
Free of charge.
Only copy the used space in the hard disk, thus improving the cloning efficiency.
Completely transfer a Windows system to another machine with the same hardware configuration.
Cons
Complex interface design, difficult to unserstand
It requires a local bootable media, such as a USB drive or CD/DVD, to perform the cloning process.
Does not support differential or incremental backups.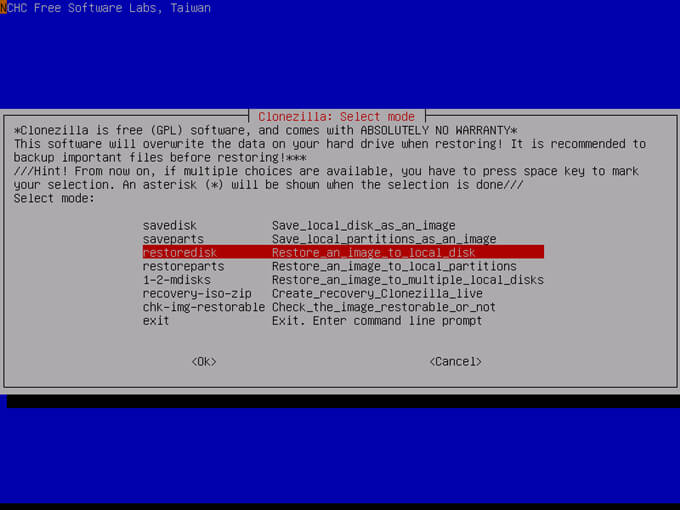 4. Macrium Reflect
It is a cloning software for Windows with some additional features such as ransomware protection, creating images of a live Windows OS, ability to browse backup data in Windows Explorer, etc. Macrium Reflect can clone data or make a backup of files and folders for both commercial and personal users. Macrium Reflect comes with a 30-day trial and includes all the advanced features as mentioned on its website.
💰 Pricing:
Home Edition Single License: $69.95
Home Edition 4 Pack: $139.95
Pros
A backup tool that goes deep into the Windows kernel to provide advanced features.
Easy to use interface.
Fast and reliable backups and create images of entire disks or individual partitions.
Cons
No direct cloning. It can be achieved by backup and restore
Not support for cloud backup.
Changes to the Windows core can have an unexpected impact on the way Macrium Reflect works, requiring minor fixes to core code components or complete re-implementation.
Designed for technical users.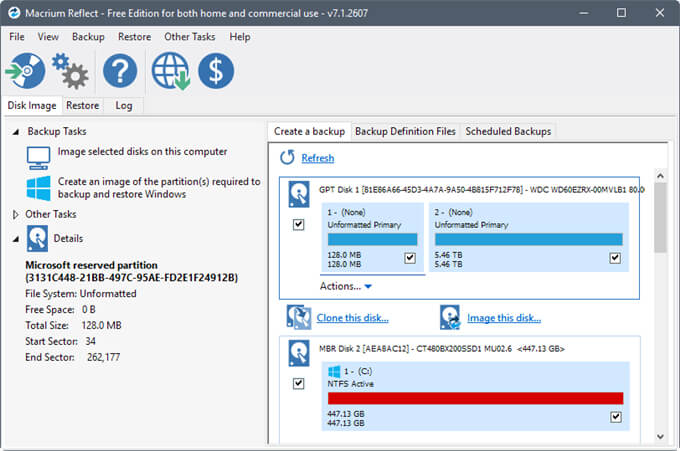 5. EaseUS Todo Backup: Home Edition
EaseUS Todo Backup is yet another backup software that can be used for disk cloning. It can create the backups of the individual files as well as of an entire computer. Its sector by sector cloning method can help users upgrade their old hard drives with no influence on the original data as per their say. EaseUS can do 3 types of backups such as file backup, partition backup, and system backup. Moreover, this software also supports a fast restoration process.
💰 Pricing:
Basic Edition: $39.95/year
Professional Edition: $79.95/lifetime
Pros
Full backup, incremental backup, differential backup and scheduled backup.
User-friendly interface with simple and easy-to-use logic.
Resize partition without destroying source data security and operating environment.
Back up data to the cloud.
Cons
No continuous backup function.
Not support for file synchronization and mirroring.
Does not support GPT/GUID partition table.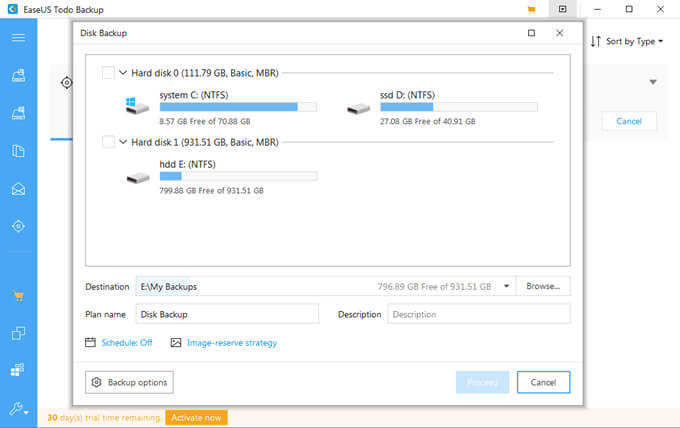 6. Paragon Drive Copy Professional
Another disk cloning program is Paragon Drive Copy Professional. It can clone an operating system to a USB drive so that the user can use it anywhere. It also has a built-in wizard to restore all forms of data backed up with this program. Paragon Drive can also do tasks in addition to backup such as partitioning to keep the disks organized.
Pros
Support Microsoft Dynamic Disk.
Supports full backup, incremental backup, differential backup and scheduled backup.
Cons
No Linux and Mac version.
No cloud backup.
Expensive.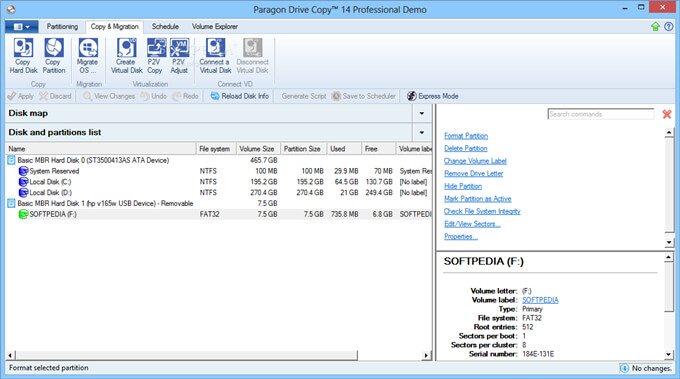 7. Active@ Disk Image
Active@ Disk Image is yet another tool for backup purposes. It can make an exact copy of different drives such as HDD, SDD, USB, DVD, etc. These backups can later be reused in critical situations. Active@ Disk Image comes in 3 offerings named Lite, Standard, and Pro. Out of these, lite is a freeware software but lacks some pro features such as incremental and differential images, rescue bootable media, scheduled backups, and a bunch of other attributes.
💰 Pricing:
Standard Version:
Personal: $39
Business: $49
Large companies and enterprises: $2595
Pros
Full backup, incremental backup, differential backup and scheduled backup, and encrypted backup.
Backup to external disk and cloud.
Windows and mac versions available.
Cons
No direct clone
Long software startup time.
Outdated design, high learning cost to use.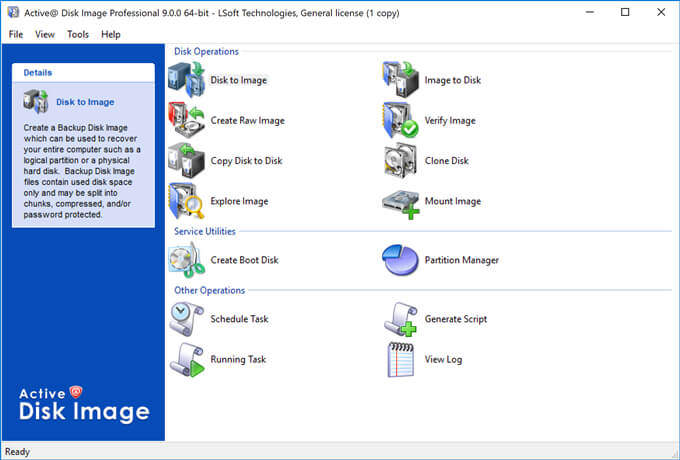 8. O&O Disk Image
O&O Disk image is another cloning software which lets users backup single files or an entire hard disk which can be restored quickly. The backup process can be carried out even when the computer is being used. The new DiskImage To Go function built-in the software automatically changes an external drive into an O&O DiskImage boot medium. It also includes security risk warning and easy restoration.
💰 Pricing:
Professional (1 computer) : $49.95
Professional (5 devices) : $69.95
O&O Power Pack : $59
Pros
Create virtual hard disk.
Full backup, incremental backup, differential backup and scheduled backup.
Supports Microsoft Dynamic and GPT volumes.
Cons
Not support direct cloning.
Backup speed is Slow.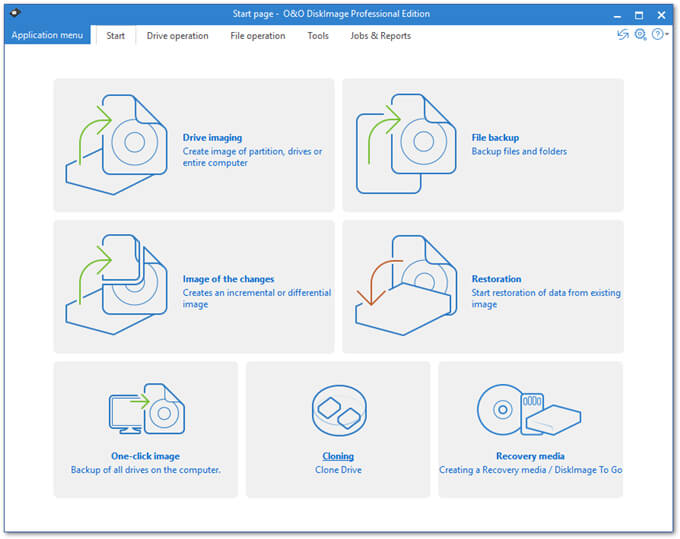 9. R-Drive Image
R-Drive Image is specializes in backup creation. It makes disk image files of the backup that contains the exact byte-by-byte copy and can be is compressed with different compression levels. These images can then be stored on external devices such as CD's/DVD's. Other features that R-Drive claims to offer are advanced image restoration, disk to disk copy, scheduler, etc.
Pros
Create Linux-based or WindowsPE-based startup version.
Incremental backup, automatic backup, network backup.
Support data wipe and partition management.
Cons
Direct cloning not provided.
Slow backup speed.
Only windows version.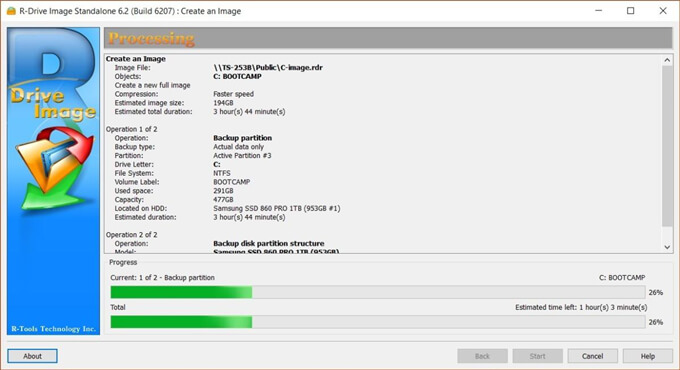 10. AOMEI Backupper
The last cloning tool is AOMEI Backupper. It is a backup utility that can clone Windows or important data in a simple manner. It also offers an all-in-one data protection solution for computers. AOMEI Backupper comes in 4 different versions known as Professional Edition for home usage, Workstation Edition for Business purposes, Server Edition for Windows server, and Technician Edition for companies.
💰 Pricing:
AOMEI Backupper Professional: $39.95
AOMEI Backup Workstation: $49.95
AOMEI Backup Server: $169
Pros
Disk cloning and image creation, create bootable CDs.
NTFS to FAT 32 conversion tool.
Incremental backup, automatic backup and real-time synchronization.
Sector level cloning is supported.
Cons
Slow backup speed.
Limited free version.
Limited customer support.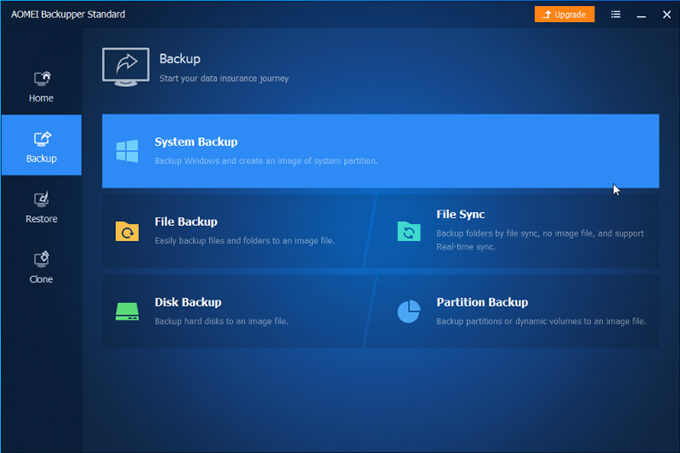 ---
Tutorial: how to copy a hard drive in Windows 11/10/8/7/Vista?
Donemax Disk Clone is one of the best disk cloning software to help you securely and easily copy hard drive to another. Just follow the steps below to clone a hard disk in Windows 11/10/8/7/Vista.
Step 1. Install Donemax Disk Clone. Make sure the drives to clone have been connected to the computer.
Step 2. Select the source drive and destination drive.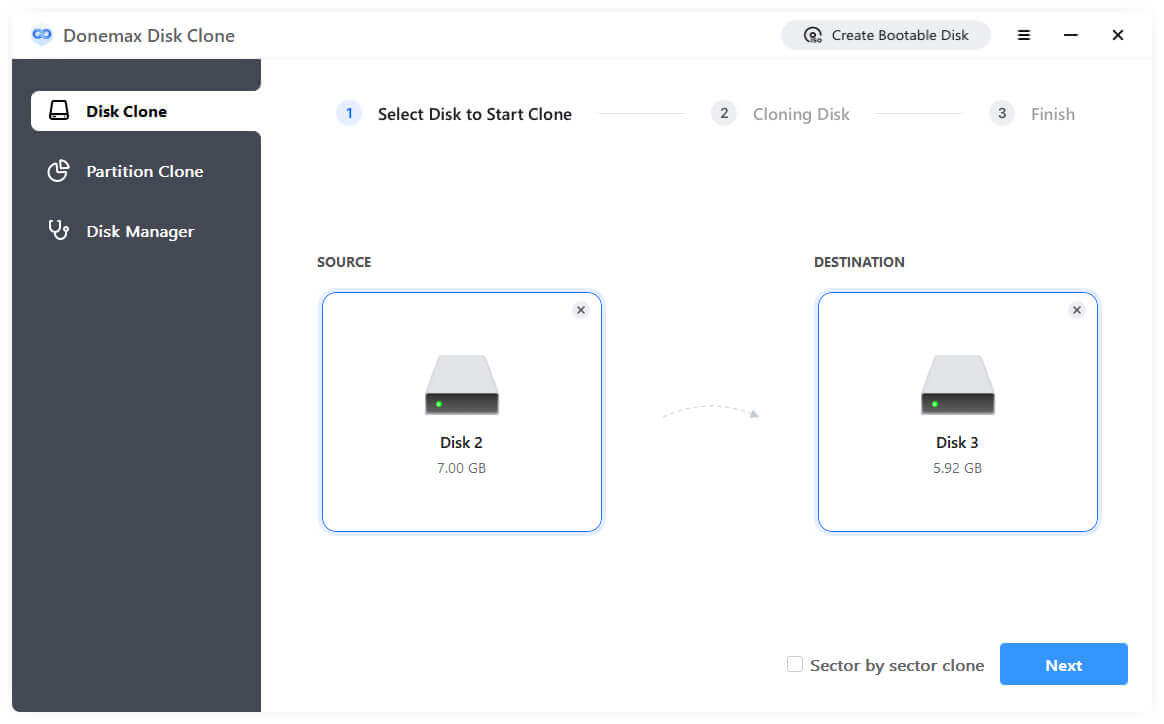 Step 3. Click Clone to start disk cloning. Once the process is finished, check data on the destination drive if it is correct.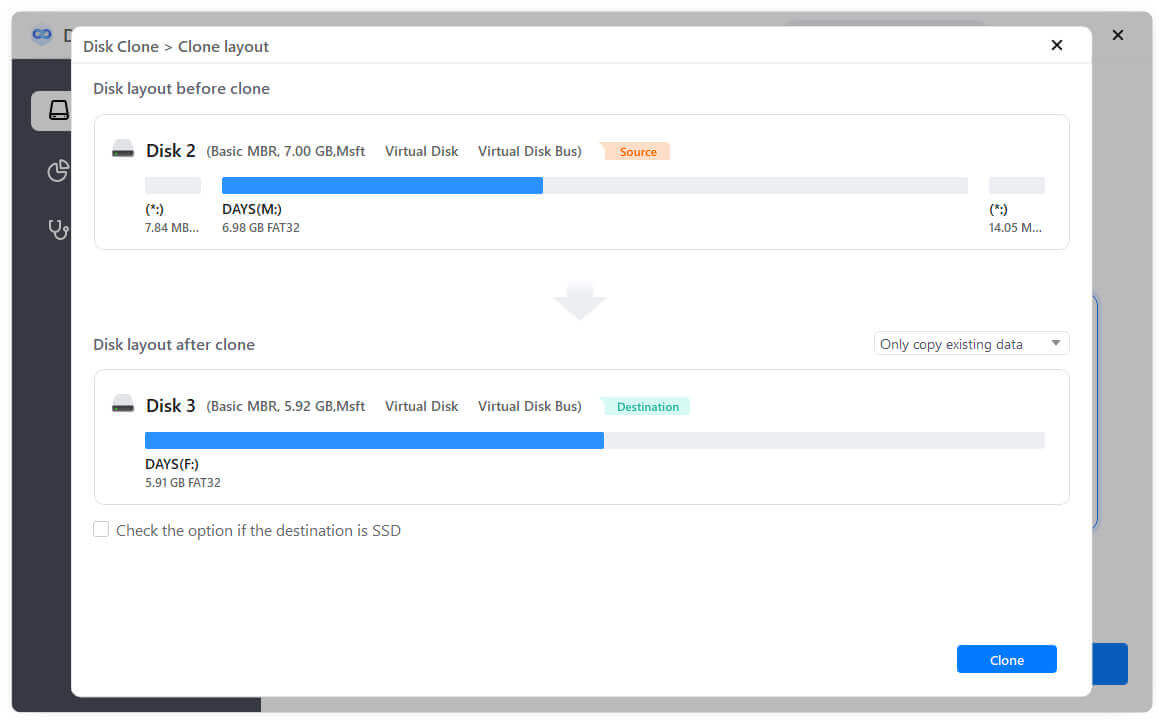 Final Thoughts
Disk cloner can be a useful tool for making an exact copy of important data, replacing old hard disk or upgrading to SSD. When choosing a best disk cloning software, for Windows, consider factors such as versatility, workflow, intuitive interface, and helpful support. With the right disk cloning software, you can easily transferring Windows OS and data to another drive.

Contributing Writer
Coco has been a writer and a chief programmer at Donemax software since 2018. Over 10 years of experience of writing troubleshooting articles in the software industry, she is passionate about programming and loves to providing solutions to Windows and Mac users. Also she enjoys music and palying tennis in her free time.

Editor in chief
In order to effectively solve the problems for our customers, every article and troubleshooting solution published on our website has been strictly tested and practiced. Our editors love researching and using computers and testing software, and are willing to help computer users with their problems