Digital data on Mac or any other devices is very significant, especially the business, personal or other sensitive and confidential files. You may heard of some famous data breaches. To avoid such problems, you have to be careful for your data security.
Sometimes, you may want to delete some sensitive data from your computer before you donate, sell your Mac machine or for other reasons. However, if you only delete a folder simply and empty the Trash, the folder is not removed completely from your Mac computer. Thanks for Mac data recovery software, it's still able to recover the deleted folder from Mac. If someone "hacks" your Mac, the deleted private/sensitive folder could be retrieved. You probably want to know how to permanently delete a folder on Mac to avoid the data recovery possibility.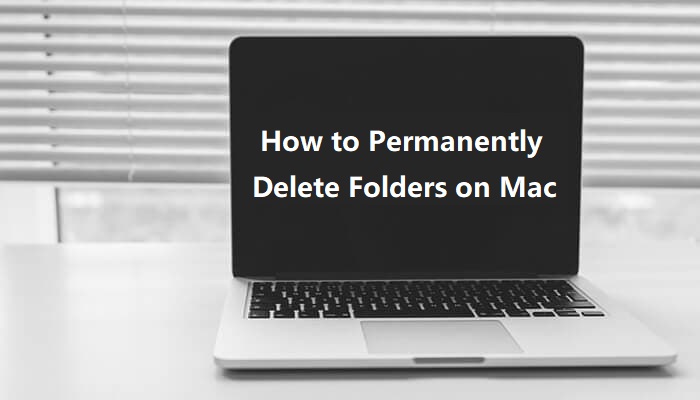 Permanently delete a folder on Mac
Ensure to delete a folder and ensure the deleted folder will not be recoverable, you have to use a professional data erasure tool. Only with data wiping software, you can shred a folder permanently on Mac. Here we will recommend a data erasure application for Mac. The software we will share with you is Donemax Data Eraser for Mac.
To deleted a folder on Mac with this software, you can only need a few steps. We will show you the detail steps to do the job step by step.
Step 1. Download and install the app on your Mac. Then launch the application and change to "Erase Files" option.
Step 2. Choose the specified folder by click the "Add" button. You can also drag the folder to the product directly.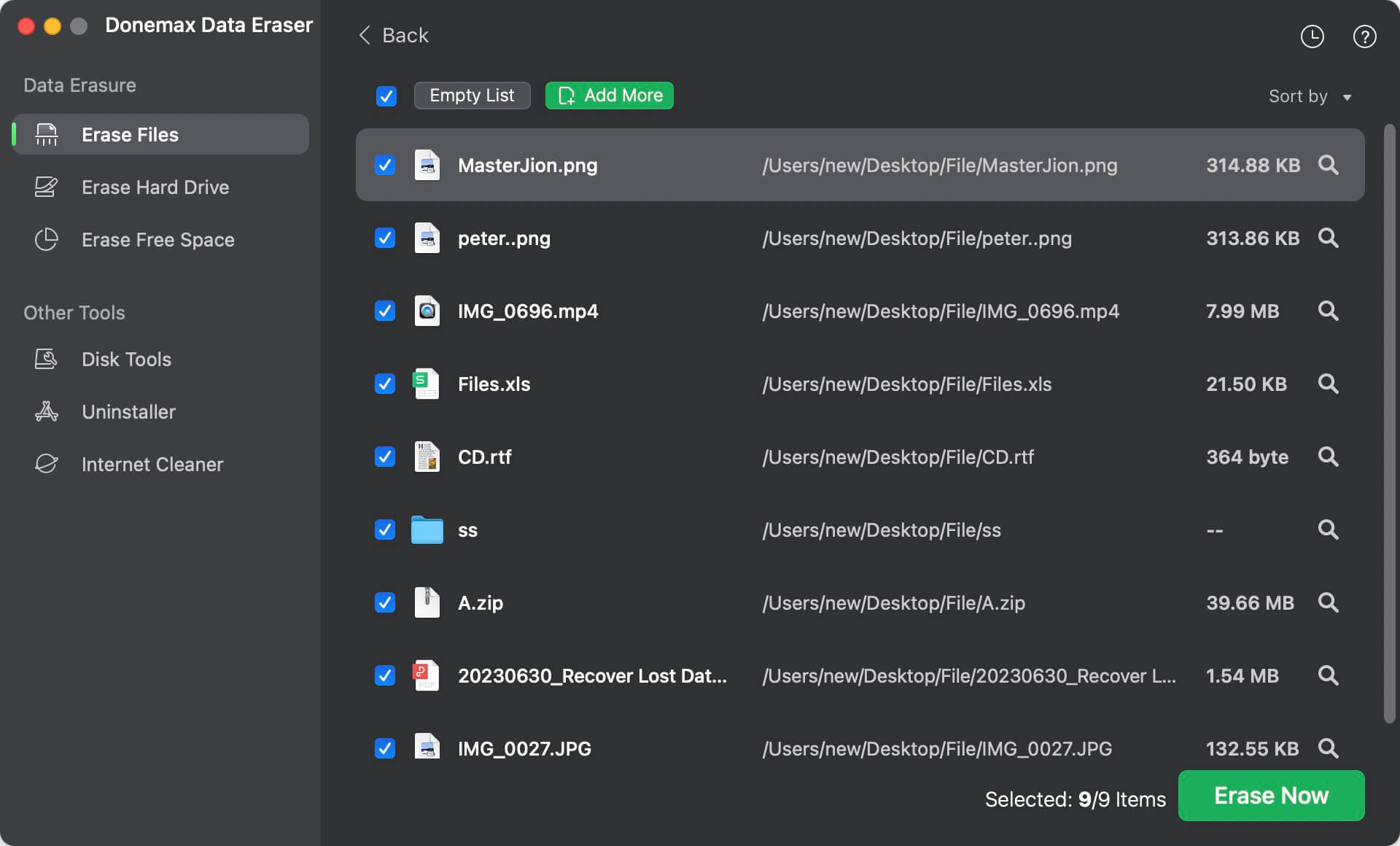 Step 3. Click the Erase Now and the software will shred the selected folder permanently.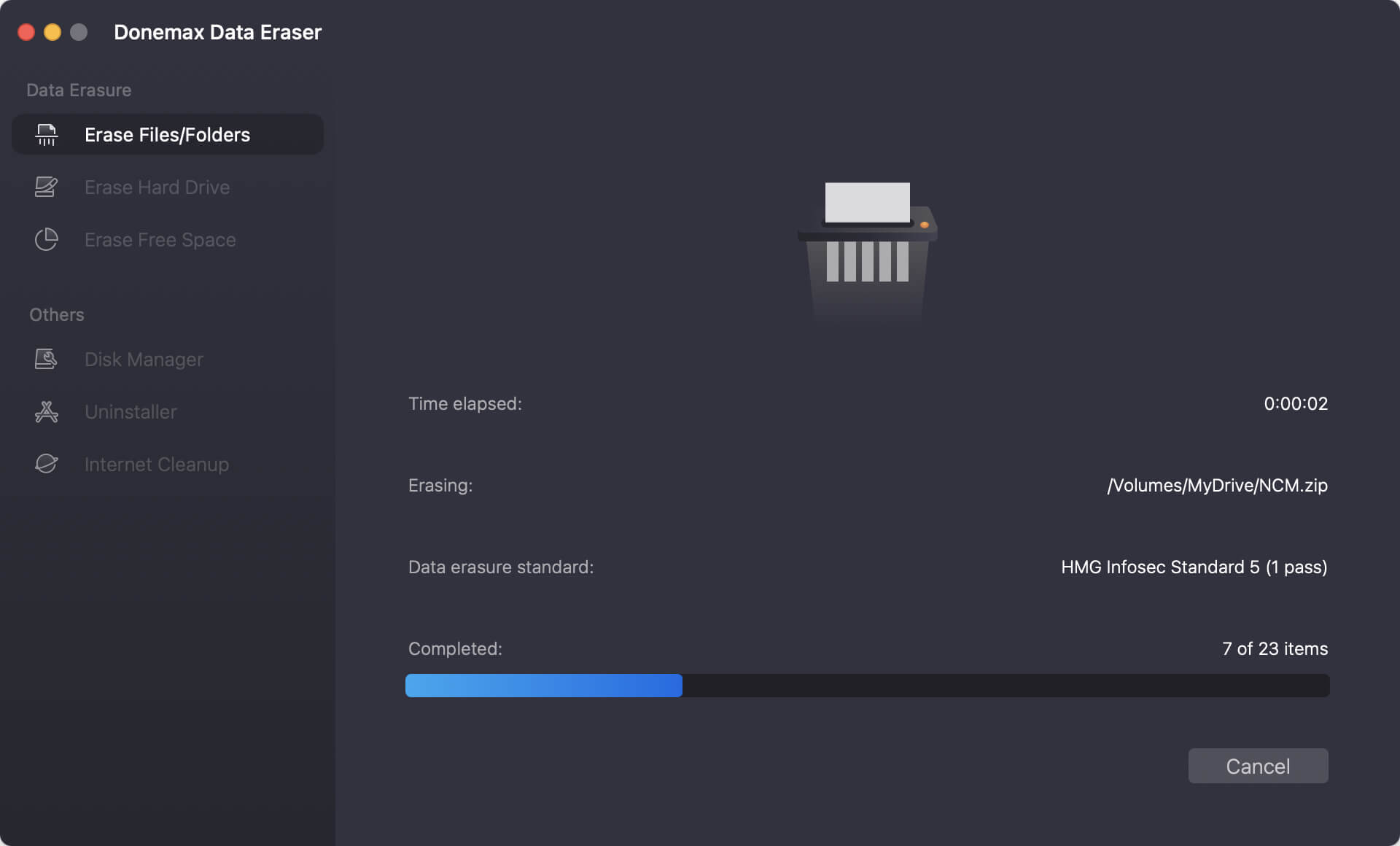 After shred a folder by using this data erasure software, the folder will be removed from the Mac for good. Then no any chance to recover the shredded folder with any professional data recovery application.
---
More feature available in the software
The software can not only shred individual folders/files, but also it can do more for you. For example, it can help you erase all the data on a drive if you want to remove all the files permanently on a drive. It can remove all the existing or lost/deleted data on the drive with the mode "Ease Hard Drive".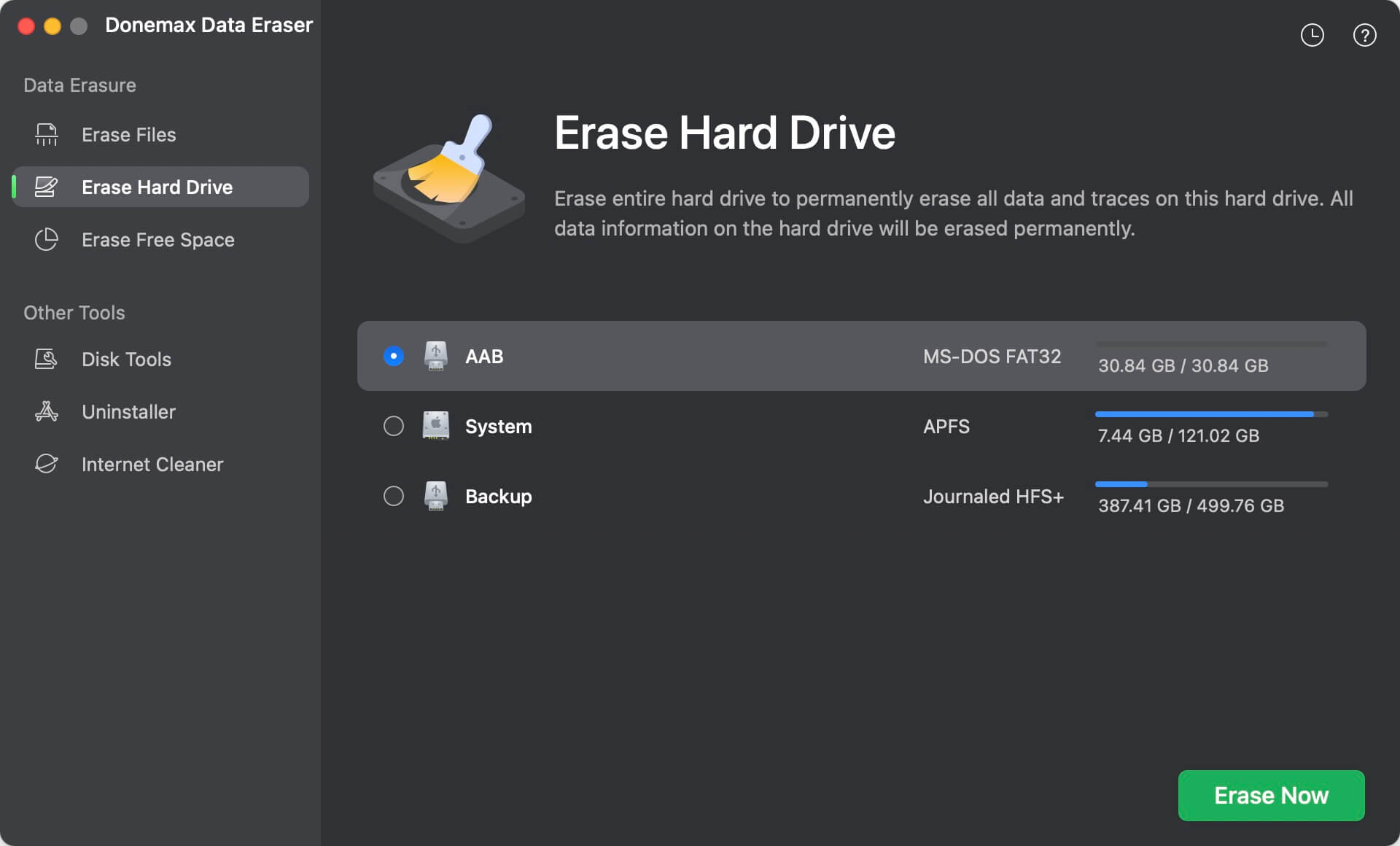 Also, if you have deleted some files and ensure the deleted or any old data will not be recovered by any software, please try the option "Erase Free Space". It will wipe all the data on the free space of a drive.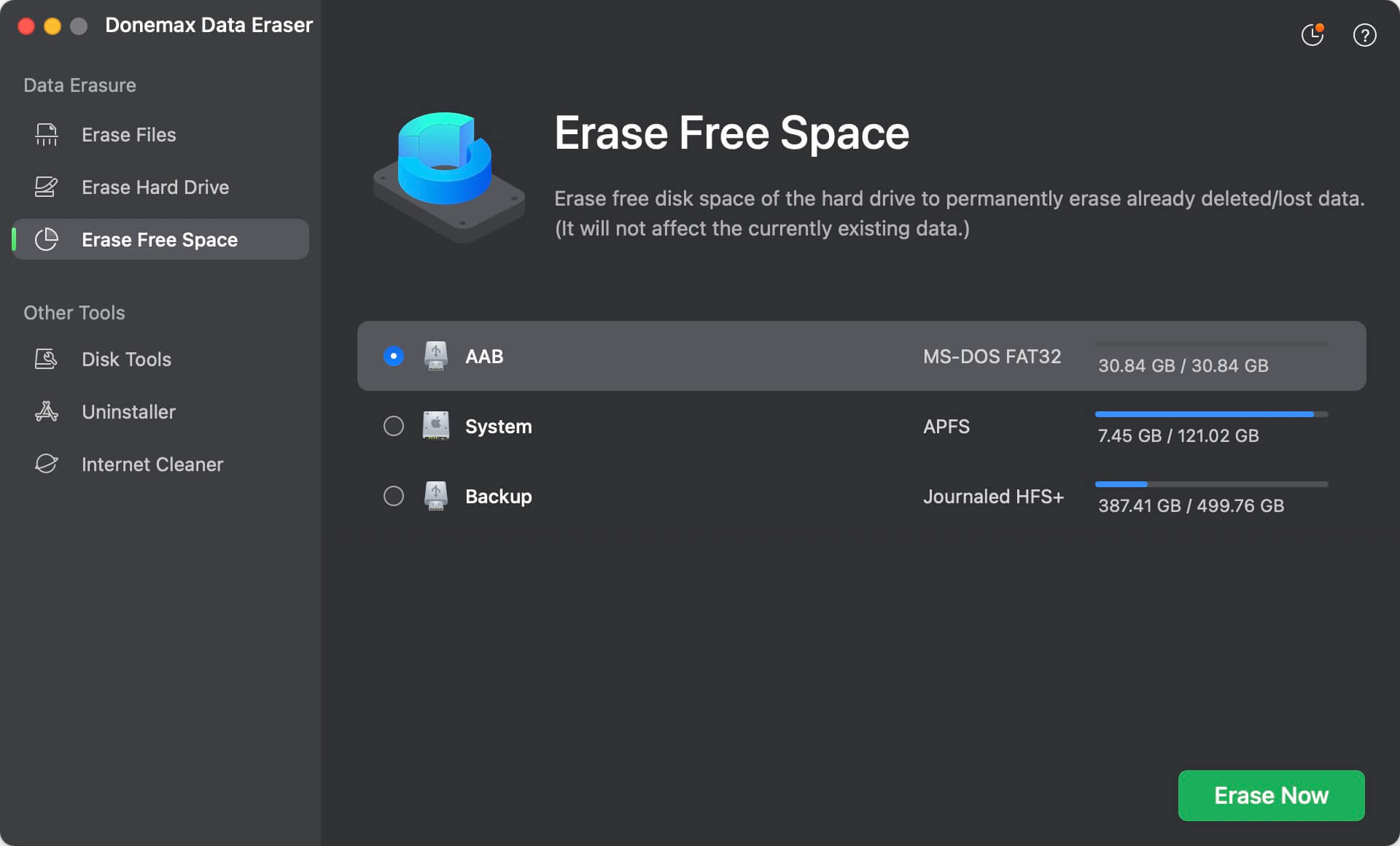 What's more, you can use this software to format drive on Mac. It provides a simple way to format drive. If you want to uninstall apps, clean up browser data, or remove duplicated files on Mac, you can also have a try with this software.
As a reliable and professional application for data wiping, Donemax Data Eraser for Mac is able to help you wipe data on external hard drive, SSD, flash drive, memory card, and so on. If you want to remove data permanently to avoid data recovery possibility, you can download and use this software to have a try.
Donemax Data Eraser