"After a long time use, I find my MacBook is very slow now and it's really a trouble for my daily work. Maybe I need to replace it or find a way to fix the issue instead? Any suggestions will be appreciated."
Normally, if there is no problem with the hardware, there is still able to fix the issue. There are different causes for the system slow issue. However, it should be easy to fix the issue by optimizing the Mac directly. Donemax DMmenu, as a very easy and effective Mac optimization and management tool, can help you solve the issue easily. After optimizing the MacBook with effective method, you can even run it almost as new.
Steps to optimize and speed up your MacBook
With the app, you only need a few steps to optimize your MacBook to make it run faster and effectively. Please follow the steps as follows directly.
Step 1. Download the app Donemax DMmenu.
The app is free to download and you can enjoy a 30-day trial without limitation for all the functions.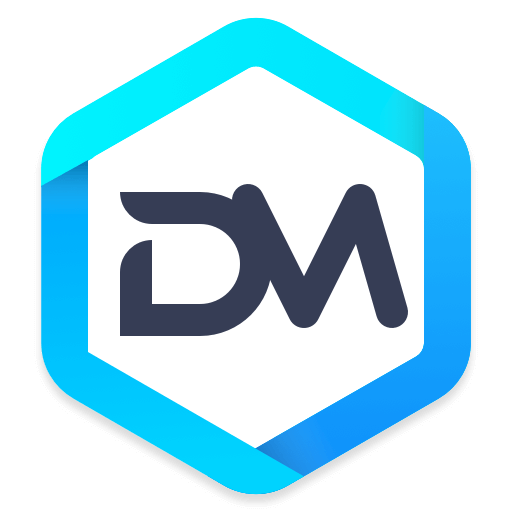 DMmenu
Best Optimization and Management App for MacBook.
Step 2. Run the app first.
You can run the app from Launchpad or access it from Finder->Applications.
Step 3. Close some apps to free memory.
Sometimes, the MacBook is very slow as there is no enough memory. You can choose Memory Monitor in the app, then select some tasks to close. It will help you free more memory.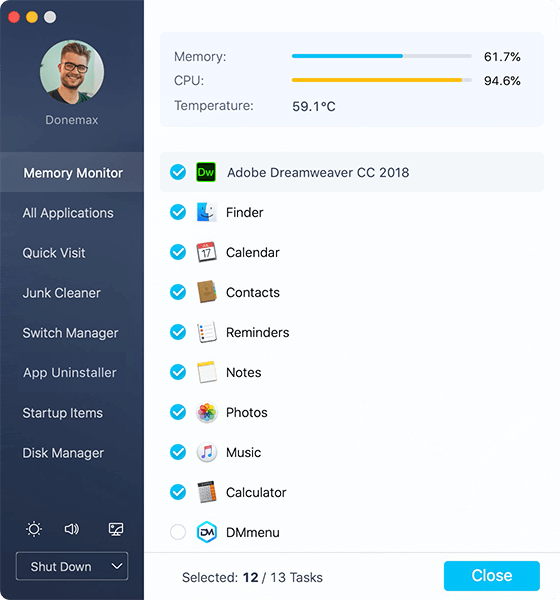 Step 4. Clean up the useless data.
In the Junk Cleaner, you can empty the Trash bin and Download folder to free more space for your MacBook.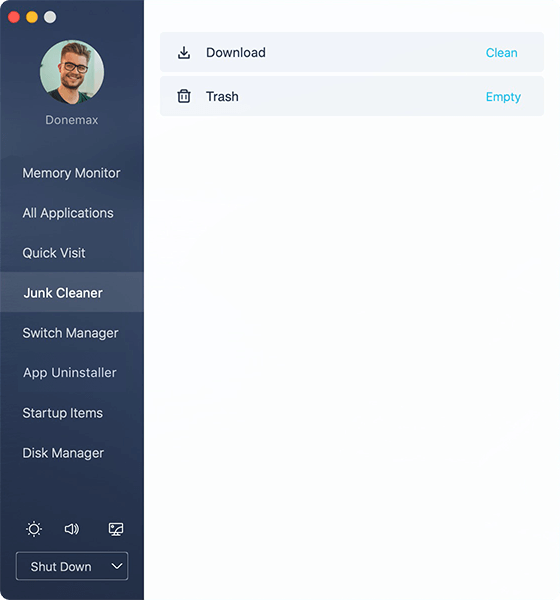 Step 5. Uninstall some unused applications.
After a long time use, there will be many applications on the MacBook. Also, it would not be very clear about how to uninstall the apps on Mac for many users. Here in App Uninstaller of the software, you can easily choose all the unwanted apps to remove completely at a time.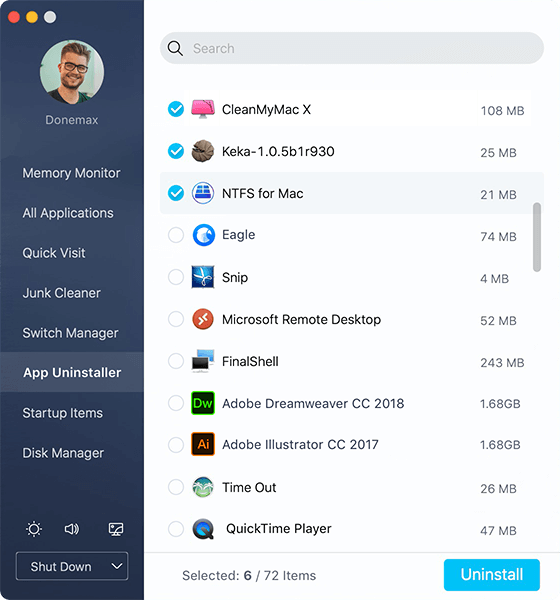 Step 6. Manage the startup items.
Please change to Startup Items, then you will see all the startup items directly. Then remove some of them to ensure the computer will boot directly and avoid running these apps on background.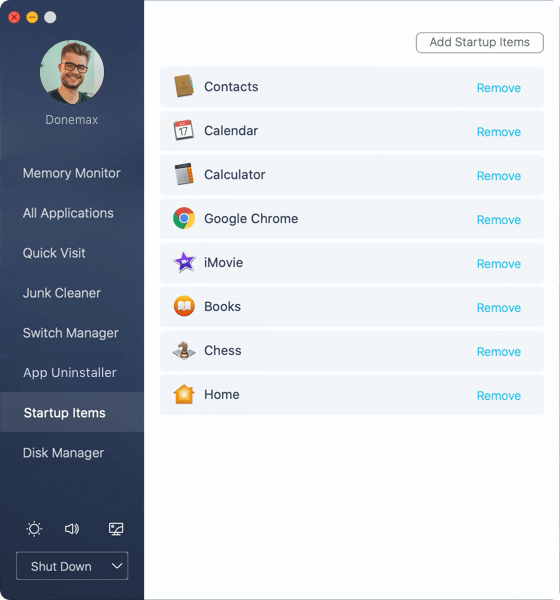 After these steps, you can then reboot the MacBook. You will find you have a totally different machine. It will just run faster with better performance. It's very easy for you to operate, right?
Besides, the app provides many other useful options for you to mange/optimize your MacBook. For instance, it provides easy access to all your applications, system settings, commonly used location. You can also use it to format your drive, eject external drive, change the brightness/volume/screen saver, and so on.
Donemax DMmenu can not only work with MacBook, it can also support iMac, MacBook Pro, MacBook Air, Mac Pro, and other Mac devices, which running the Mac OS from Mac OS X 10.7 to the latest macOS 10.15. You can use the app to mange your Mac device in an easy and effective way.
DMmenu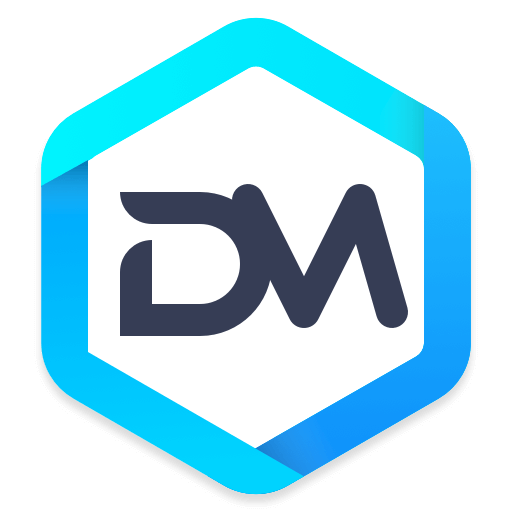 Powerful & easy-to-use start menu application for Mac computer - monitor, optimize and manage your Mac in an easy way.