How to use an NTFS drive on Mac? Just connect it to your Mac, and you can read it and copy files from it to your Mac, but you can't write data to it or edit/move/save data on it. To get it writable, you can download NTFS for Mac of Donemax to grant full read-write access to the NTFS drives on your Mac.
PAGE CONTENT:
There is no other desktop operating system as safe as a Mac. Plus, an unique twist compared to other OS. Every macOS version brings many new features and its share of improvements and regressions. Unfortunately, after using an NTFS drive with Windows, the latest macOS version no longer recognizes it.
The NTFS drive can be read from, so you can access its files, but you can't make any changes to them or copy any of the folders or files on it. For Mac users, this creates an unnecessary hassle. In circumstances when an USB drive was previously used on Windows but is now unusable on your Mac, you will need to do this step.
Reading or writing to an NTFS drive might benefit from various approaches. Newer versions of Mac OS, including Sonoma, support writing to NTFS drives with NTFS for Mac tool. After reading this manual, you'll have no trouble making new files compatible with the NTFS file system, and they can be saved there, modified, deleted, copied, and used in various other ways.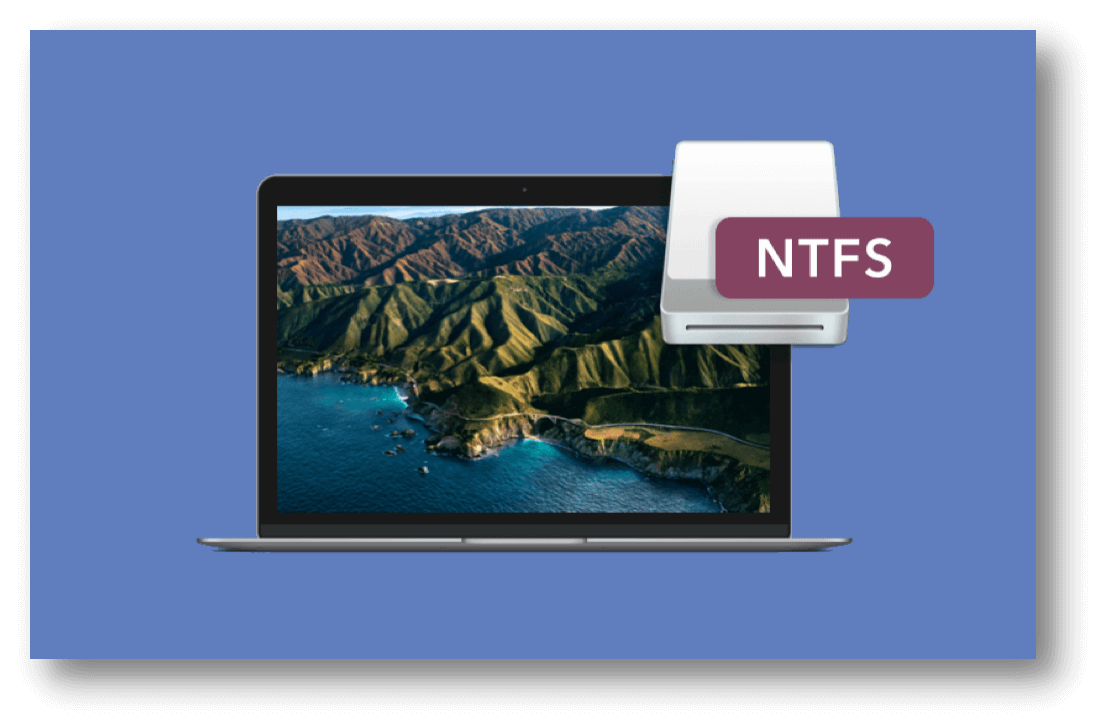 Does NTFS Work on Mac?
While NTFS is Windows' file system, it is incompatible with macOS in many respects. To better manage both the native file system and external file systems like NTFS, Apple offers a tool called macFUSE. Unfortunately, NTFS drives are inaccessible to macFUSE in their native form. The drive name is hidden on macOS Ventura when an external NTFS drive is connected.
Nothing can be seen when you click the drive's name in Finder. The truth is that this drive contains useful information. You can't access the drive's contents without taking further measures.
The third-party application - NTFS for Mac is able to lift all the restrictions on NTFS drives on Mac.
How to Use NTFS for Mac to Enable Writable for NTFS Drives?
This NTFS disk driver for Mac allows you to read and write to NTFS drives freely. That is a great tool for frequently utilizing multiple NTFS disks in macOS. Since it is not built into Mac, installing it is a prerequisite. Consider the driver's compatibility and ease of use before installing it.
To use it, save it to your computer, set it up, and run it. After connecting an NTFS disk to a Mac, the drive will be mounted automatically (though you may need to do so manually in some cases) in read-write mode. Afterward, you can use the drive as usual to access and modify your Windows files.
Donemax NTFS for Mac is one of the best NTFS for Mac tools. It can help you quickly enable writable for NTFS drives on Mac so that you can read and write data to an NTFS drive, just like you use this drive on a Windows PC.
After installing Donemax NTFS for Mac, just open it from Launchpad and choose the NTFS drive. Click Enable Writable.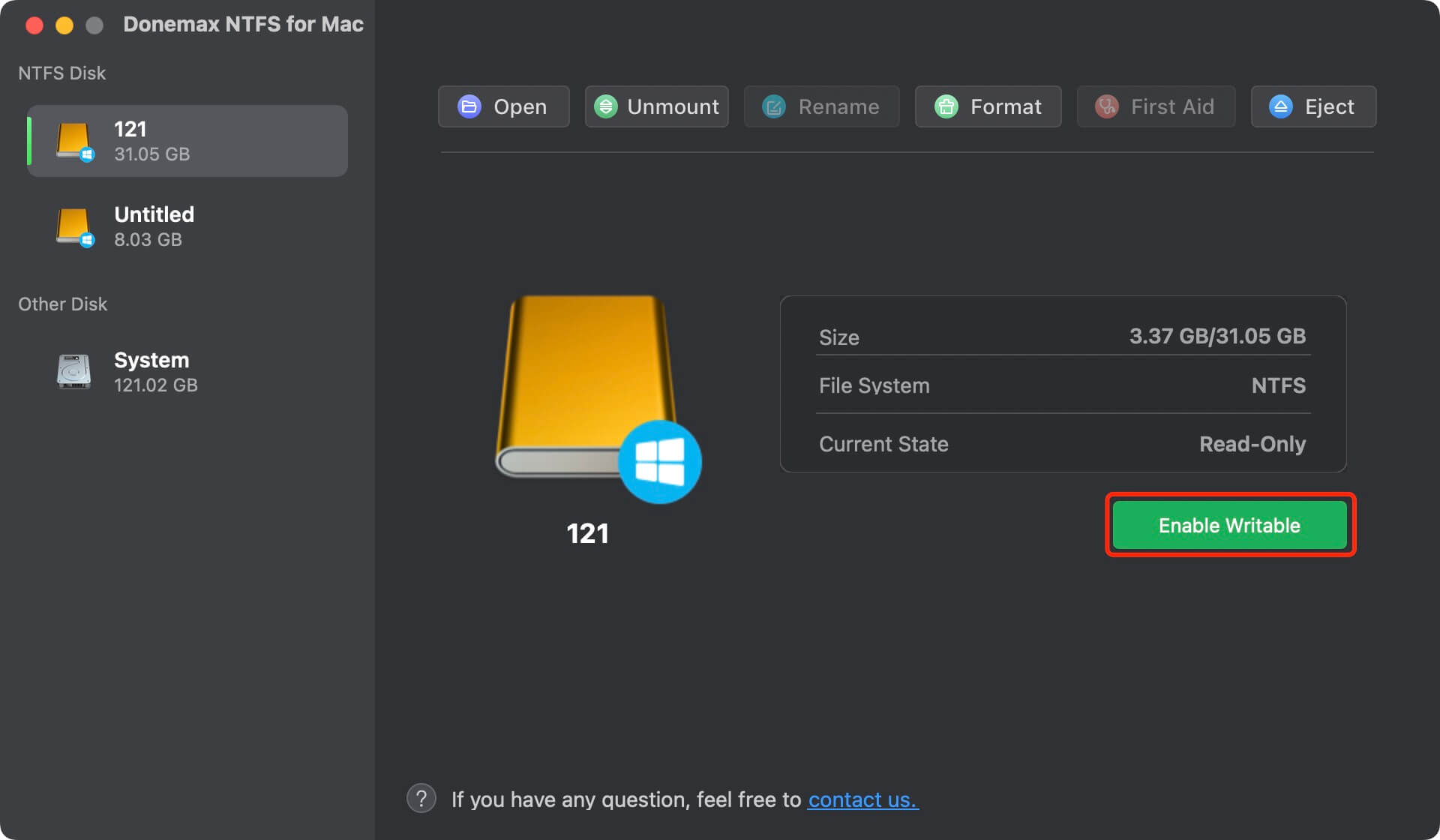 Other Ways to Use An NTFS Drive on Mac
👉Read-only Drive:
If you don't format the NTFS drive to Mac compatible file system and don't use NTFS for Mac tool on your Mac, the NTFS drive is read-only on your Mac. If it is not mounting, just open Disk Utility and click Mount. Then you can copy files from the NTFS drive to your Mac, but can't write data to it or change data on it.
👉Format NTFS drive for Mac:
The NTFS drive is read-only on Mac because that the NTFS file system is not compatible with macOS. To use the drive on Mac without any limitation, you can format it to Mac compatible file system. For example, you can format it to ExFAT which is compatible with Windows and Mac OS.
👉Convert an NTFS drive to an ExFAT drive on Mac:
To write to an NTFS drive on macOS, you must first convert the drive to ExFAT. APFS and ExFAT are the two file systems currently recognized by Macs. Thankfully, ExFAT is supported by Windows as well. In a nutshell, drives formatted with ExFAT are compatible with Windows and macOS. Both operating systems support drives formatted using the ExFAT file system. You'll have no trouble making changes, saving, pasting, transferring, or erasing files from your external disks.
The best thing about this strategy is that it is simple to implement. However, external hard disks are what you should use to test this procedure. To convert an NTFS drive to ExFAT, follow the on-screen prompts.
First, head to Spotlight Search and look for "Disk Utility."
Select View > Show all Devices in the menu.
Choose the 'Erase' option from the main menu, then choose your external disk.
A new window will appear. Select "ExFAT" from the Format menu.
Then, select the 'Erase' option.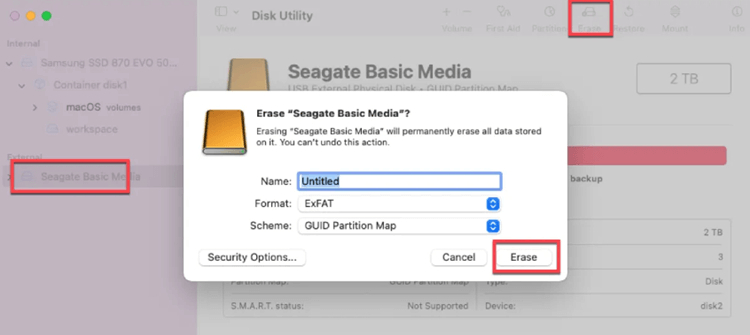 It is recommended to back up all files stored on the NTFS drive before you format it to ExFAT or APFS. If the files have been erased and you want to get them back, you can try data recovery software. Data recovery software, such as Donemax Data Recovery for Mac, can help you unformat any hard drive on Mac, APFS, NTFS, EXFAT, FAT, HFS are supported.
FAQs About How to Use NTFS Drives on Mac
Conclusion:
It is possible to enable NTFS support on Mac so that NTFS drives can be read and written. If you don't want to format the NTFS drive to Mac compatible file system, you can download and install an NTFS for Mac tool - such as Donemax NTFS for Mac. It can help you mount/unmount NTFS drive, enable writable for NTFS drive, repair damaged NTFS drive, eject external NTFS drive in safe mode, etc.

Contributing Writer
Coco has been a writer and a chief programmer at Donemax software since 2018. Over 10 years of experience of writing troubleshooting articles in the software industry, she is passionate about programming and loves to providing solutions to Windows and Mac users. Also she enjoys music and palying tennis in her free time.

Editor in chief
In order to effectively solve the problems for our customers, every article and troubleshooting solution published on our website has been strictly tested and practiced. Our editors love researching and using computers and testing software, and are willing to help computer users with their problems