There's always the dilemma of which file system to use when putting up a new hard disk, external hard drive, or USB device. Also, NTFS is widely used, recommended, and visible on a wide variety of storage media.
To be sure, are you familiar with the NTFS file system? When should you utilize NTFS, and what are the benefits and drawbacks of doing so? If you stick around, we'll give you a comprehensive breakdown of the NTFS file system. Now, then, let's get started.
New Technology File System
The Windows NT operating system utilizes the New Technology File System (NTFS) as its default file system. It accesses and stores data on the hard drive. In addition to introducing new features like security access control (ACL), dependability, disk space utilization, and file system journaling, NTFS also offered revolutionary data structures that enhanced performance and metadata.
The OS/2 High-Performance File System and the Windows 95 file allocation table (FAT) were utilized by MS-DOS and older operating systems before the introduction of the NTFS. Windows 2000, XP, and Windows Server 2003 all use NTFS.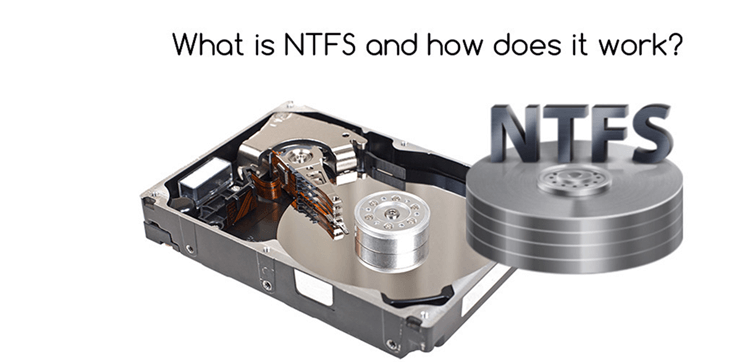 Data Storage In NTFS
Here, we'll go over the inner workings of the NTFS file system and the partition's method of storing and backing up files. Let's start with the basics and figure out how the NTFS file system structures and organizes files.
An NTFS file system has five main parts: the Operating System Boot Record, the Master File Table (MFT) 1, the MFT Metadata, the MFT 2, and the Data Area.
Examine the function of each component:
Partition Boot Sector: It stores boot data and is abbreviated as PBS (Partition Boot Sector).
Master File Table: MFT, or Master File Table, is a directory that keeps the information about files, known as metafile data (or metadata), such as the file name, access rights, creation date, size, etc.
Metafiles: Metafiles are useful for several reasons, including but not limited to: defining and organizing the file system, backing up important data in the file system, buffering changes to the file system, managing the allocation of free space, and structuring metadata.
Data Area: The term "data area" refers to a partition or external drive section containing actual data.
When Should You Use NTFS?
Since Windows XP, NTFS has been the default file system for Microsoft operating systems. Starting with Windows Vista, it is mandatory to use NTFS formatting on the OS disk. This makes it reasonable, considering NTFS's many benefits over older FAT file systems like FAT32 and FAT16.
The NTFS file system is designed with network utilization in mind. As such, it can take full advantage of its clean architecture, including reasonable restrictions on individual users' visibility and modification permissions.
Although FAT32 is still used for certain modern-day applications, NTFS has several significant advantages.  We've seen a significant increase in the maximum partition size, which is currently close to 16 terabytes.
As of 2020, only a small fraction of the market's hard drives can match this storage capacity, which is true for traditional mechanical HDD drives and cutting-edge SSD flash storage media.
The Pros And Cons Of Using NTFS
You'll find a list of NTFS's benefits and drawbacks down below.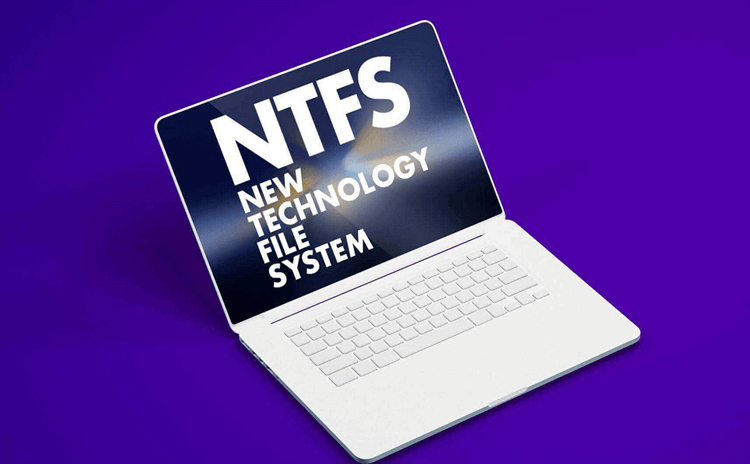 Pros
Disk quotas are one of NTFS's main features because they give administrators more control over how much data may be stored on each user's hard drive. Disk quotas are a tool for system administrators to control how much space each user can use.
NTFS makes advantage of file compression to facilitate faster information transfers and more ample storage for enterprises. Additionally, huge files are supported.
With NTFS's rights and access control capabilities, administrators may limit who can see important information. Additionally, encryption is supported.
The MFT records all file activity on the disk, including deletions, additions, and modifications, so that administrators may monitor how files are being used. To keep track of what has happened, NTFS keeps a diary.
Due to NTFS's consistent file system, data and files may be promptly recovered in the case of a system failure or malfunction. A secondary MFT mirror file is available if the primary MFT becomes damaged, making this system fault resistant.
Cons
The biggest drawback of NTFS is that it is exclusively read-only on non-Windows operating systems.
Many portable gadgets, including Android phones, DVD players, and digital cameras, don't work with NTFS. Other gadgets, such as media players, smart TVs, and printers, don't support it.
Unfortunately, OS X devices' compatibility with NTFS disks is restricted to reading only; they cannot create new files on NTFS volumes.
Conclusion
Newer versions of Windows and Windows Server rely on NTFS as their main file system because of its comprehensive feature set, which includes security descriptors, disk quotas, encryption, and rich metadata. Cluster Shared Volumes (CSV) and NTFS work together to provide highly accessible volumes available to several nodes in a failover cluster simultaneously.
FAQs
1. How to format a NTFS drive for Mac?
If you want to use a NTFS drive on your Mac, you should format it at first. Connect the drive to your Mac and open Disk Utility.
Select the NTFS drive and click on Erase button. Select a file system such as APFS and format it to the Mac-compatible system.
2. Is it possible to recover data from a formatted NTFS drive?
Yes, you can download a data recovery program, such as Donemax Data Recovery, to help in recovering deleted or lost data from a NTFS drive.
Hot Donemax Products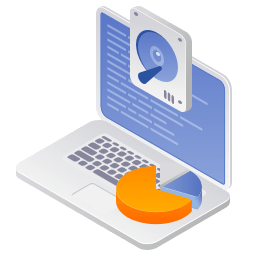 Clone hard drive with advanced clone technology or create bootable clone for Windows/Mac OS.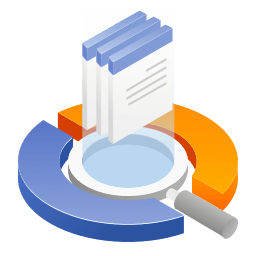 Completely and easily recover deleted, formatted, hidden or lost files from hard drive and external storage device.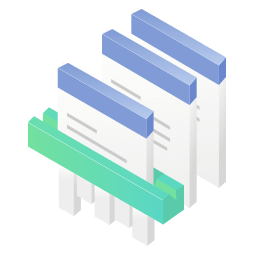 Certified data erasure software - permanently erase data before selling or donating your disk or any digital device.