Just follow this guide to activate DMmenu for Mac.
1. Download DMmenu for Mac.
Click here to download DMmenu for Mac, you will download a DMmenu.dmg file, just check the Downloads folder.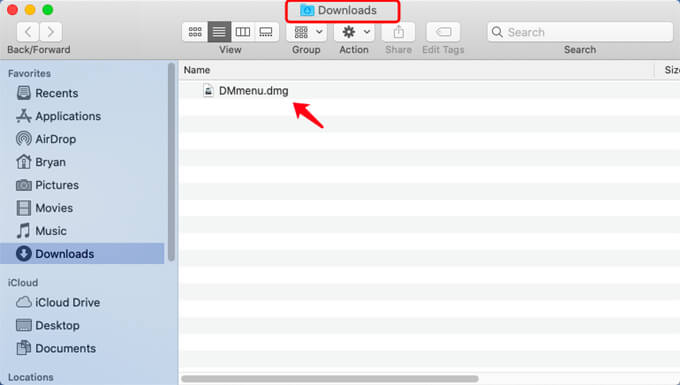 2. Install DMmenu for Mac.
Just double-click the DMmenu.dmg file, then it will show you this Window, just drag DMmenu icon to Applications box to complete installation.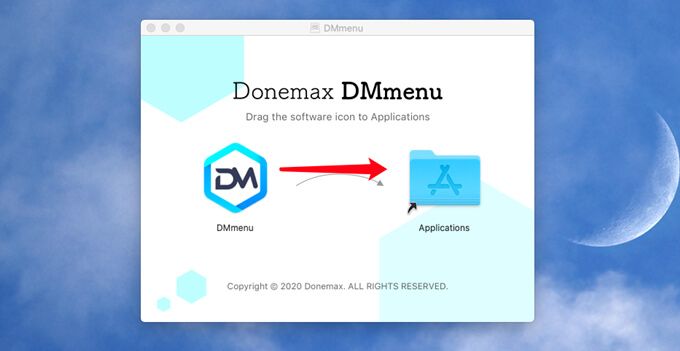 3. Open DMmenu for Mac.
Go to Launchpad, find DMmenu. Click the icon to open DMmenu from Launchpad.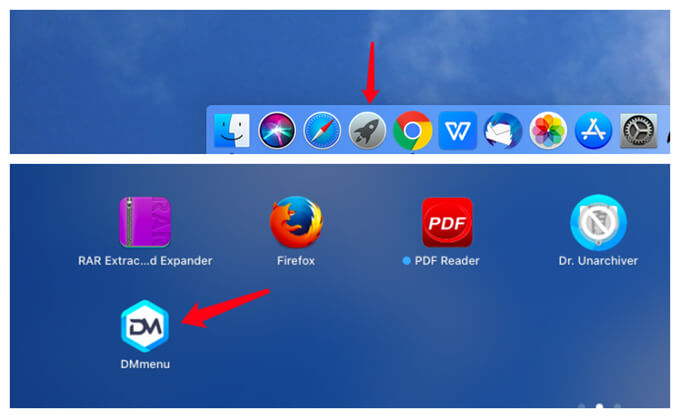 4. Activate DMmenu for Mac.
Click Activate on the top right corner...then you will seed the activation box, and enter your license code, click on "Activate" button to activate DMmenu.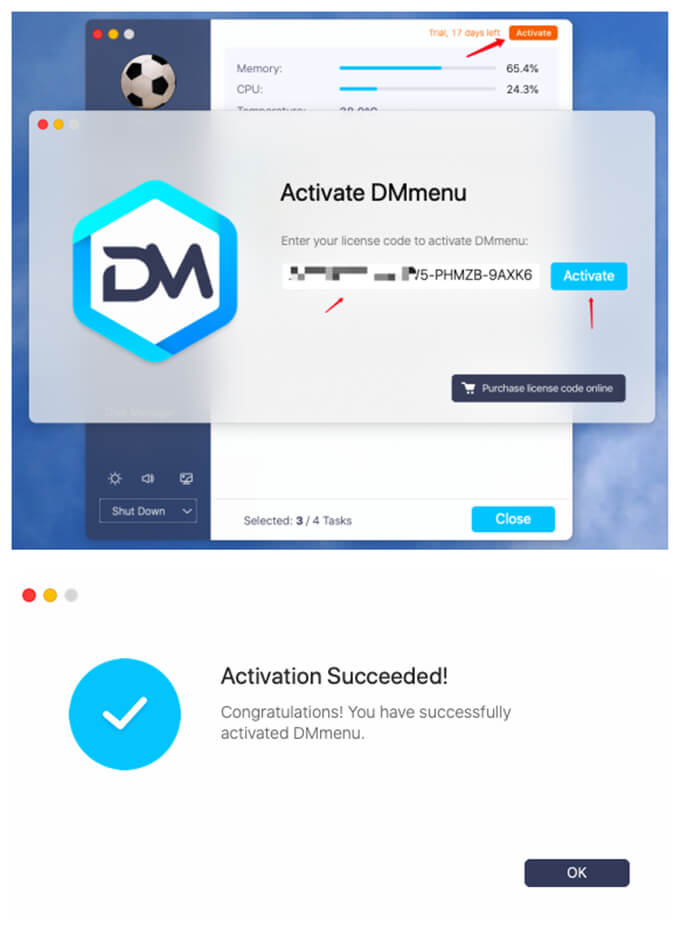 Please enter a valid license code, and make sure the network of your Mac is connected. If you have any other question, just send an email to support@donemax.com.
Related Articles