Summary: download the best file shredder software - Donemax Data Eraser. It can help you securely and permanently delete PDF documents so that the PDF documents will be gone forever and can not be recovered by any data recovery method. 100% safe and effective.
A private or important PDF document should be permanently erased in some cases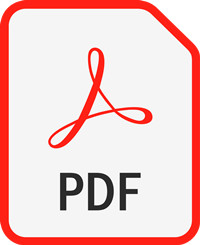 We use our computer and laptop everyday in different aspects. You can store various PDF documents and many other type of file on computer hard drive, some of which may be vital & sensitive. Most of computer users want to keep their important information like personal account details, project report or any other confidential information about office work safe and secure on computer.
As many users apart from you can use the single computer on your office, when you have no use of those confidential data, you must delete them from computer for security purpose. For example, before you sell or donate your computer, you'd better permanently delete some PDF documents which contain very private or sensitive information.
Deleting a PDF document from hard drive can't not remove the PDF document from the hard drive permanently because data recovery software is able to quickly restore deleted PDF document.
Sometimes, people believe on formatting to remove all files including PDF documents from computer hard drive easily and quickly. However, files are not removed from their respective location through formatting, only the reference pointers are deleted from the file system. Therefore, one can retrieve data from that formatted drive using an efficient tool. Now, the question is 'how to permanently delete a PDF file, how to destroy files permanently?'. Don't worry, just read on.
The best way to permanently delete PDF documents
To delete any file including PDF file, you must utilize a file eraser tool. If you use this Donemax Data Eraser software to delete PDF documents beyond recovery, no one can restore erased data at any situation. It employs some smart file shredding methods approved by different security agencies and Govt. Some of well-known data shredding patterns are HMG Infosec Standard 5 (1 pass), Peter Gutmann's algorithm 2 (2 passes), U.S. Army AR380-19 (3 passes), DoD 5220.22-M ECE (7 passes), Peter Gutmann's algorithm 35 (35 passes).
Using this file eraser tool, one can delete PDF file from computer hard drive as well as pen drive, memory cards or any other external storage drives. This application is compatible with all major versions of Windows and Mac operating systems. Download and install it on your computer.
It offers three flexible data erasure modes. You can choose a suitable mode to help you securely and permanently shred PDF files permanently so that they can not be recovered by any data recovery method (you'd better make a backup first).
Mode 1. Selectively shred PDF documents.
Run Donemax Data Eraser on your computer, then select and add the target PDF documents to the erasure list, click on Erase Now button. Then all the selected PDF documents will be permanently erased.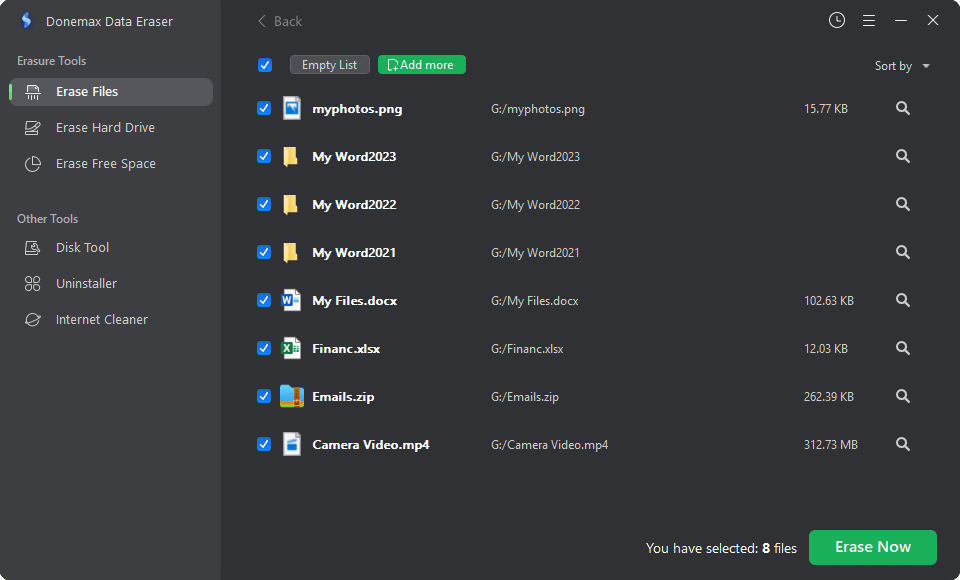 Mode 2. Wipe all data including PDF documents on a hard drive.
Before you sell, donate or dispose a computer, you'd better permanently erase all data on the computer hard drive. This mode is perfect for you. It will wipe an entire hard drive. All data including PDF documents on the hard drive will be permanently erased.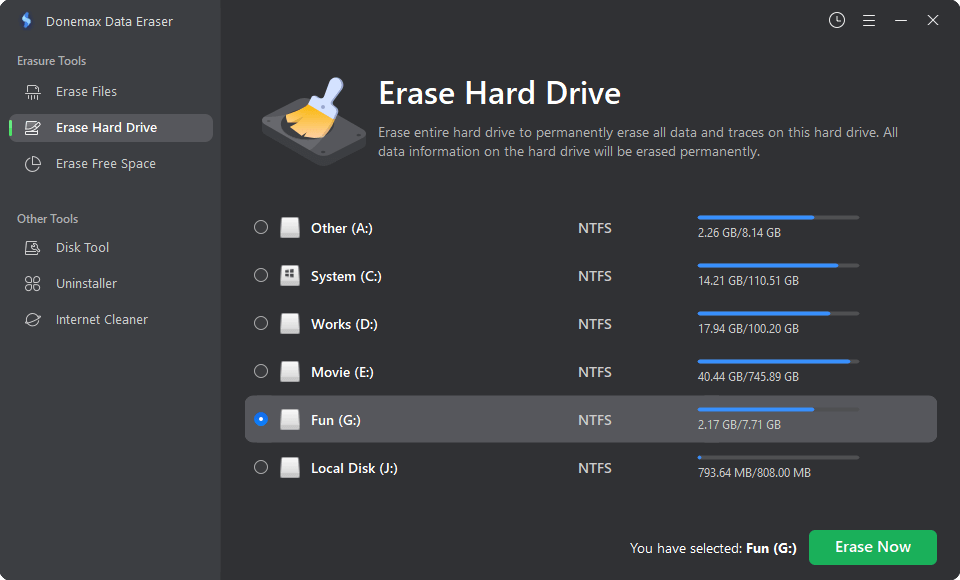 Mode 3. Erase deleted/lost PDF documents.
If you don't want to erase existing data on your hard drive and only want to erase deleted/lost PDF documents on the hard drive. Just erase free disk space of the hard drive, then all the deleted data including deleted/lost PDF documents will be permanently erased.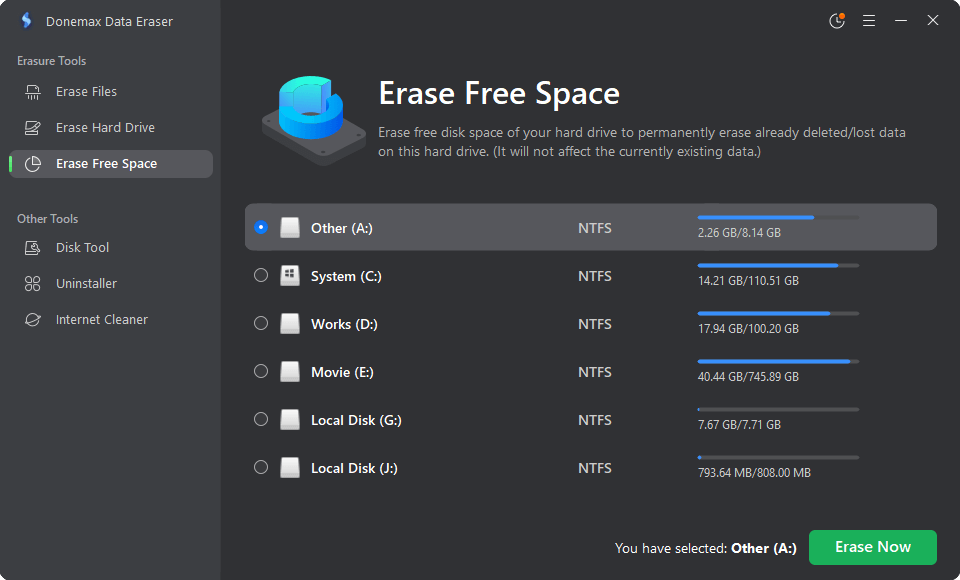 Once the PDF documents are erased by Donemax Data Eraser, the erased PDF documents are lost forever, can't be recovered by any data recovery software. Before you sell, donate your computer, USB flash drive, memory card, you can use this data erasure software to help you quickly get rid of all files including PDF documents. It also can help you uninstall programs on PC or Mac, clean up internet browsers' cookies, caches and fix corrupted memory card, etc. Download it here: