WD external hard drive is one of the most commonly used storage device. It's widely used around the world to store data. If you want to clone hard drive, you can also choose WD external hard drive as destination. Here we will show you the instructions to clone hard drive data to a WD external hard drive.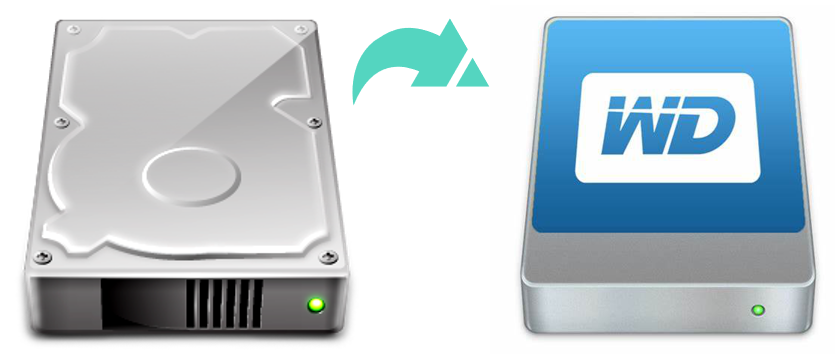 To clone hard drive to WD disk safely and fast, we recommend the best disk cloning software for you here. DMclone is the software we will share you here. You can use it to clone and create a copy on WD external hard drive effectively.
---
Steps to clone drive to WD external hard drive
As a professional disk copy software, DMclone can clone hard drive fast and easily. The software interface is very easy to use with simple interactions. With only a few clicks, you can clone hard drive data to a WD external hard drive by using this software.
Please just do as follows step by step to clone your hard drive to WD disk.
Step 1. Choose source and destination disks.
If you want to clone your drive to WD disk, please ensure to clone both disks to the computer. Please ensure to choose the hard drive as source and choose WD disk as the destination.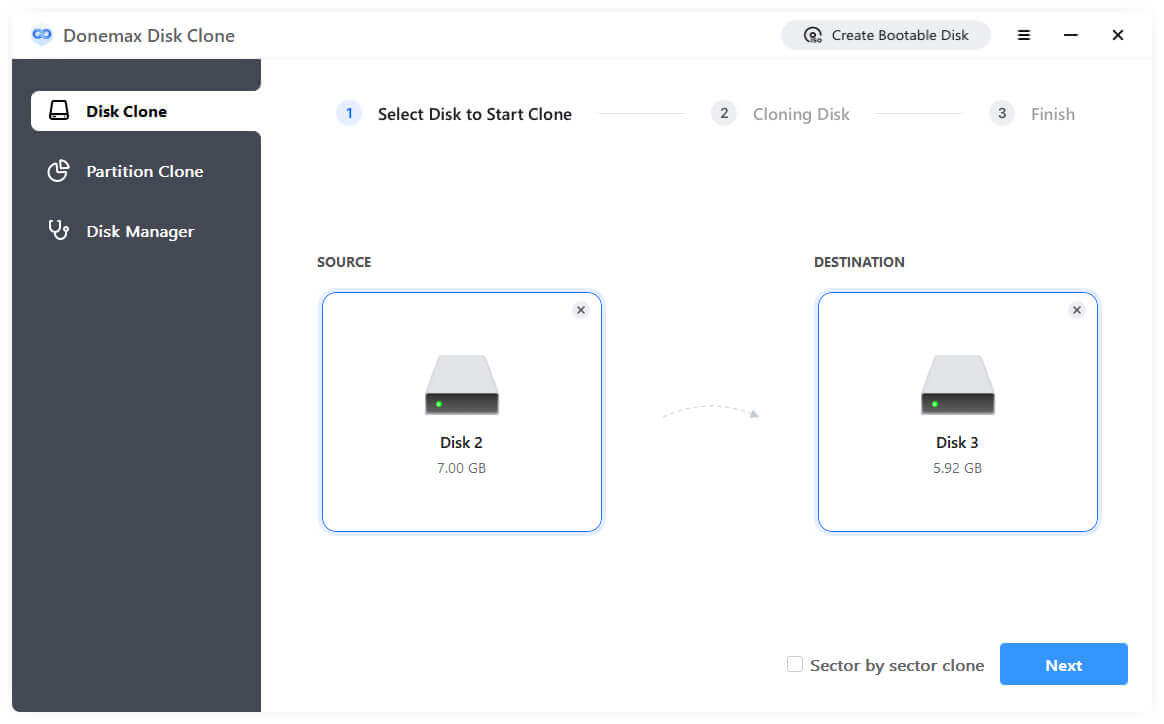 Step 2. Check and change the settings before the disk copy.
After clicking the "Next" button, you will preview the disk layout on the destination disk. You can also change the disk layout. Besides, you can also tick the option to optimize for SSD if the destination disk is SSD.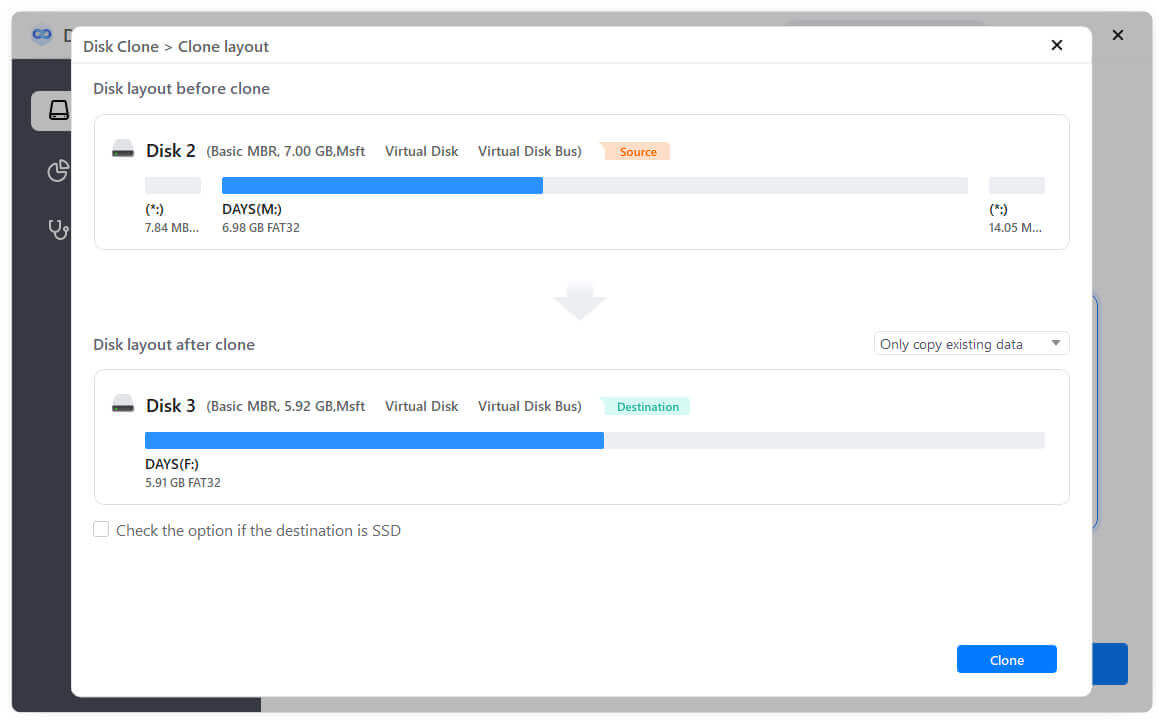 Step 3. Start the disk copy and check the data after cloning.
Then you can click the "Clone" button to continue. It will then start to clone the disk to WD drive. Once the disk copy is done, you can check the data on the destination WD disk.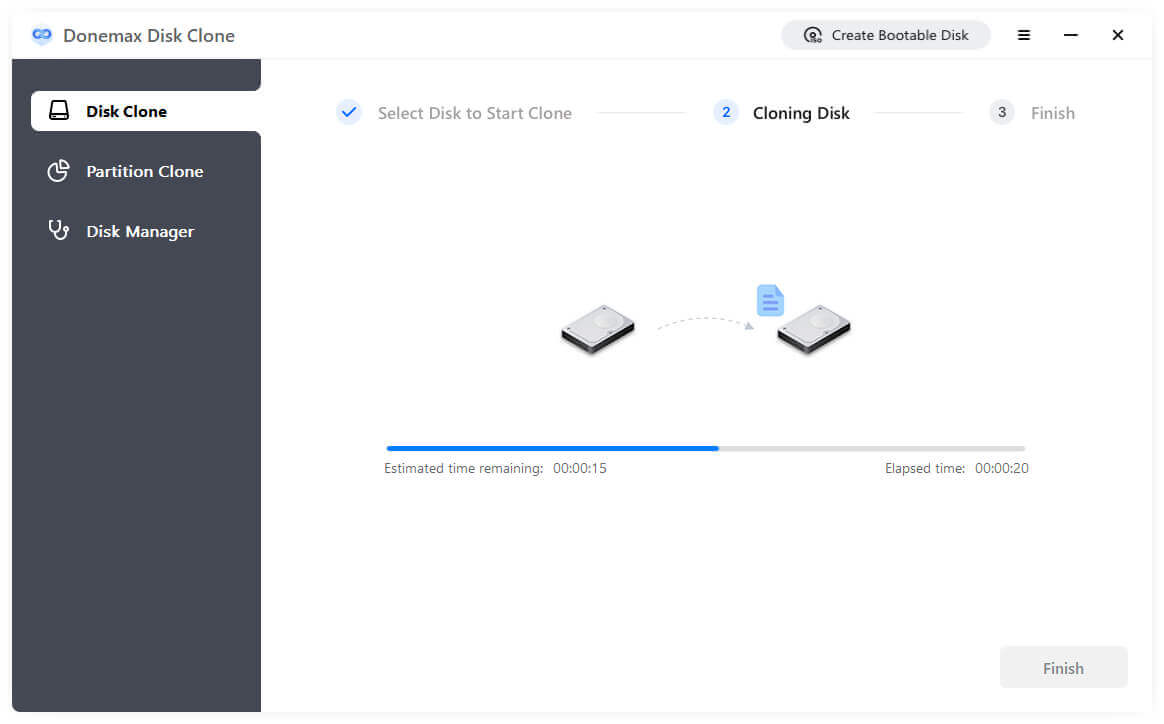 Why choose DMclone to clone your drive?
We suggest DMclone for you because the software is very easy to use. As you can see, it's very simple to clone the drive in any a few steps. The software is very understandable and you can know how to use the software without be skillful.
What's more, the software is very reliable to clone hard drive. It can clone hard drive data effectively. All the data on your drive can be cloned to the destination disk without problem. It will copy your data and make your data safe. With the software, you are able to create duplicate of your data accurately.
At last, the software is comprehensive to support different kinds of devices. For example, you can use the software to clone HDD to SSD, clone SSD to HDD, clone SSD to SSD, clone USB flash drive, clone memory card, and so on. No matter the file system is NTFS, FAT32, ExFAT, or others, you can use DMclone to help you clone the drive.