Compact Flash (CF) memory cards are often used in the cameras of professional photographers and videographers. CF cards are quicker and more durable than the SD cards used by casual camera enthusiasts, but they are also larger in size.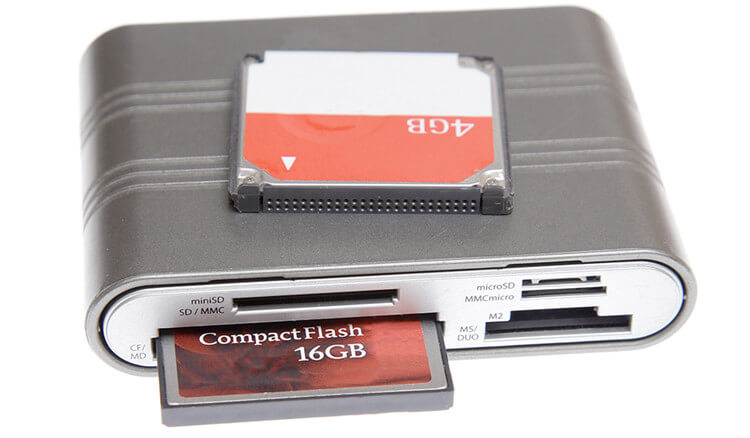 It's simple to copy media from a mobile device to a PC and do other file management tasks like deleting or reformatting. Since there are so many potential causes of CF card data loss, it's no wonder many people want to know how to recover the deleted or lost data on a CF card. Here, we'll go through some options available for retrieving lost data from a Compact Flash card.
How Do You Define Compact Flash?
Many portable electronic gadgets employ a non-volatile, solid-state memory called CompactFlash (or CF for short). The popularity of this kind of memory, which has been available since 1994 (when SanDisk first introduced it), has caused it to exceed the popularity of more conventional forms of storage (such as hard drives).
Compact Flash cards are much bigger than SD or microSD ones. With capacities from 512 megabytes to 128 gigabytes, CF cards typically measure 42.8 mm by 36.4 mm. The primary variations between CF and SD cards are speed and price rather than physical dimensions.
CF cards cost more, but they're far quicker and more durable than SD cards. Compact flash cards often have a minimum write speed of X MB/s printed on the front. The typical write speed for an SD card is about 12.5MB/second.
Despite the widespread use of SD and microSD cards, a significant amount of equipment is only compatible with CF cards. These cards are designed to be used in professional video cameras that need higher writing rates than standard Secure Digital (SD) cards provide.
When Does A Compact Flash Card Fail And Cause Data Loss?
When transferring images or other information from a Compact Flash card to a computer, any disruptions, such as a sudden power outage or the accidental ejection of the CF card, may cause the card's contents to get corrupted, resulting in the loss of the transferred files.
Sometimes it's easy to remove images, movies, audio files, and other data from a CF card by mistake. When you erase anything on a memory card, it doesn't go into your Trash.
Inadvertently hitting the 'Delete All' button when viewing images or videos on a camera may permanently erase all such media from the device.
Damage to the file system, removing the card abruptly, inappropriate use, etc., may lead to damaged Compact Flash cards, rendering the data unavailable.
You may mistakenly format your CF card if you get an error message prompting you to format the disk.
Recover Lost Data from CF Card Using Data Recovery Tool
The information you cannot read on a CF card is not always lost. Using third-party memory card recovery software is a good choice for retrieving lost information. Donemax Data Recovery is one of many similar programs, and it is compatible with all CF card manufacturers and can recover almost every file format.
Use Donemax Data Recovery to retrieve lost data from a CF card by following these steps:
Get Donemax Data Recovery for Windows or Mac. Start the program installation process by running the executable file.
If using a CF card, plug it into your computer.
Once the installation is done, launch Donemax Data Recovery. When you open the Data Recovery panel in Donemax Data Recovery, you will see a list of all the drives and devices you can access. Choose the CF card and click the button labeled "Scan."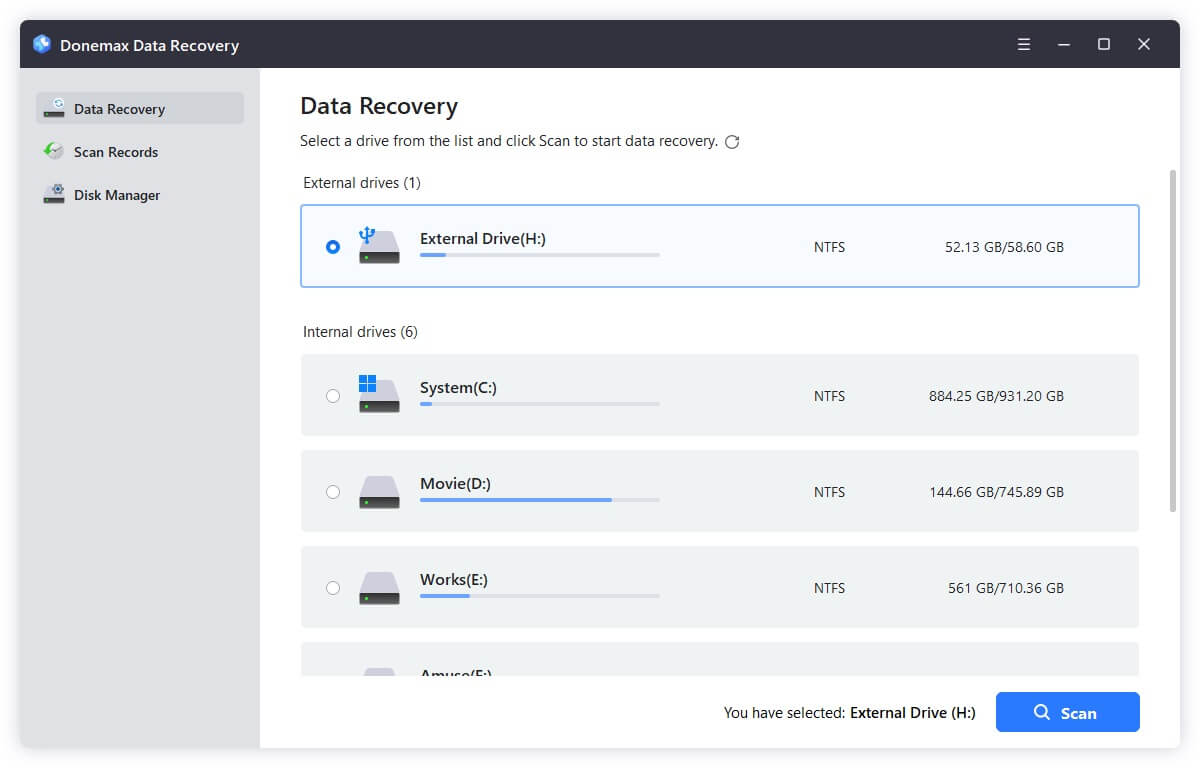 Be patient while the scan completes. Simply click the Review found items. All recovered files and their associated recovery rates, file types, and sizes will be shown.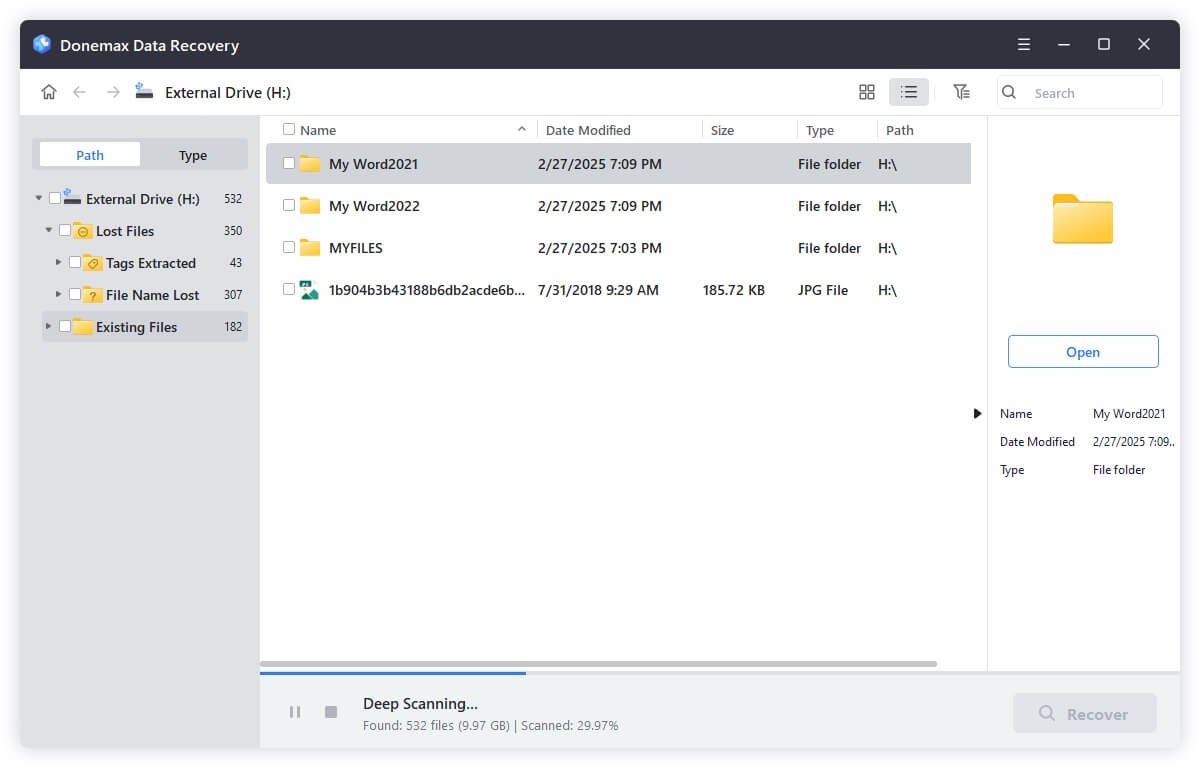 Choose all the missing data that you need to retrieve. Select Recover.
Set a new location for the restored data. To begin the process of data recovery from your Compact Flash card, click the OK button.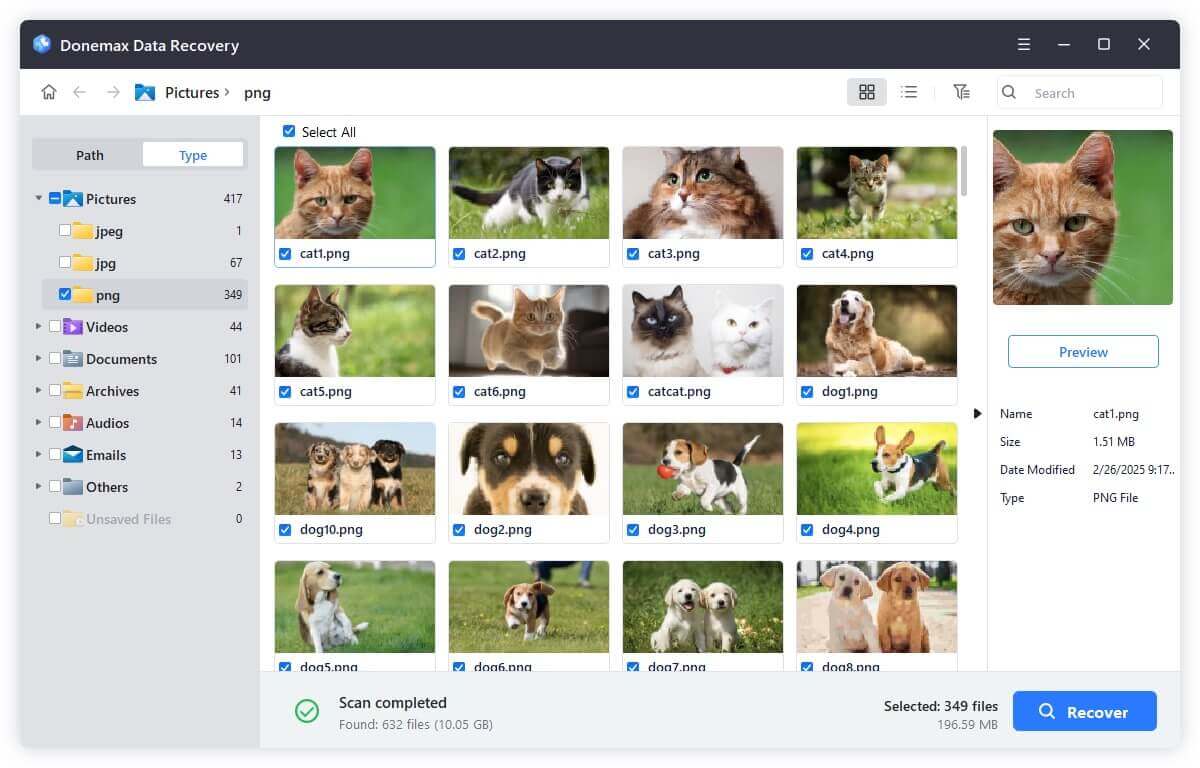 To Fix A Corrupted CF Card, Use CHKDSK
The CHKDSK command is a helpful built-in utility in Microsoft's Windows operating system. Using CHKDSK, check the CF card as follows:
Click "Run as administrator" after searching for "cmd" in Windows's taskbar search box.
To proceed, enter "chkdsk X: /f." If you want to repair a CF card with a different letter, you'll need to change "X" with that card's letter.
Hold off till CHKDSK is done. It's important to remember that the time it takes to finish the process will vary based on the size of your CF Card.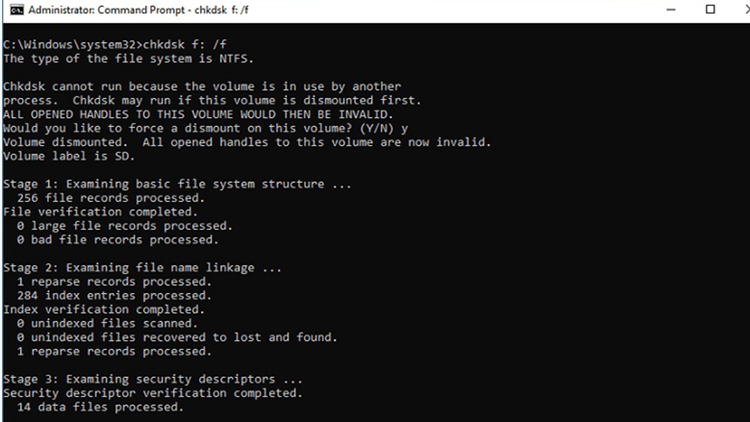 Conclusion
The preceding approach makes recovering data from a compact flash card on a Mac or Windows computer a breeze. We have discussed effective methods to assist you if your CF card has become unreadable or corrupted or needs to retrieve data.
Donemax Data Recovery is the greatest tool for finding the answer to your question about your CF card's data loss, regardless of the reason for the loss.
FAQs
1. What should do if the CF card becomes inaccessible?
Don't use the CF card, you can run Donemax Data Recovery to scan it and then export all data from it to your PC. To fix this issue, you can format the CF card after data recovery.
2. How to wipe a CF card?
Data erasure software, such as Donemax Data Eraser can help you wipe CF card so that the data in the CF card will be lost forever, can not be recovered by any software.
3. I deleted a file from a CF card, how to recover it?
Don't use your CF card, immediately download Donemax Data Recovery to scan it, then it would find the lost file.
4. What is the best CF card recovery software?
Actually, most of data recovery programs can help you recover lost data from a CF card. Here, we list the top 5 CF card recovery software:
#1 Donemax Data Recovery
#2 PhotoRec
#3 Do Your Data Recovery
#4 Recuva
#5 Togethershare Data Recovery