What if you're apprehensive about switching to macOS Ventura? There is a solution for anyone who is unclear if they want to risk damaging their new computer by downloading the most recent version of macOS Ventura.
So, encouraging sign: installing the OS update on your Mac doesn't need any action on your part. Install the OS upgrade rather than saving it to an external hard disk. Using an external hard drive is the most secure way to test out a new interface on your Mac without performing any alterations.
Of course, you may create a bootable disk by cloning the operating system to an external hard drive while getting your Mac serviced. Afterward, you may go on working on a different Mac using the bootable disk.
We'll demonstrate how to boot your computer from an external hard drive and install macOS Ventura.
How to install macOS Ventura on an external hard drive?
Getting Ready
Please be aware that this procedure may not exactly match how macOS Ventura should be installed.
Connect the external disk to your Mac.
Launching Disk Utility requires pressing Cmd + Space and typing "Disk Utility" into the search box.
Go to the Menu bar, which appears below the close/minimize buttons, and choose View if you are using High Sierra or a later version of the operating system. If you wish to see all of your devices, select Show All Devices. The list of available drives now includes both the root disk and the external disk that is located below it.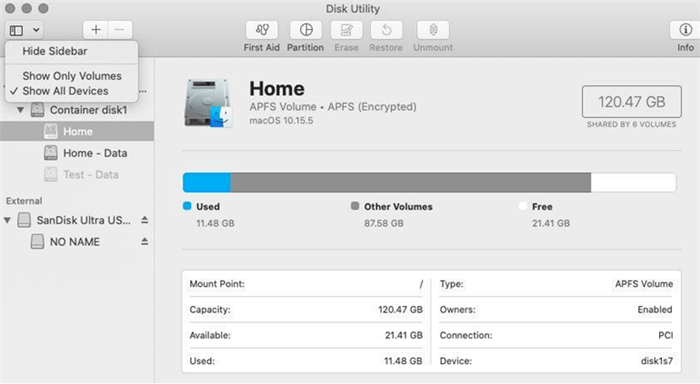 After choosing the External drive, double check that the volume is selected. If it is not, the next step will not be effective. SanDisk must be chosen as opposed to NO NAME.
Select Wipe to erase (you will have to remove the drive so you can reformat it properly).
Give your drive a name in USB or macOS Ventura.
Make Mac OS Extended your format of choice (Journaled).
Select GUID Partition Map as the partition technique.
Click Erase to remove something.
Be patient as Disk Utility configures and partitions your new disk (this can take a few minutes).
Choose the Done selection.
Once you're done, you'll see that your external storage now goes by the name you specified and is prepared for Mac OS installation.
Obtain the installation files for macOS Ventura
The option you choose will depend on whether you prefer macOS Ventura beta, macOS Ventura complete, or an earlier version of Mac OS X. There are several options available.
The Mac App Store is where you may get the macOS Ventura installation.
To download the installer, click Get.
Select Download.
Install macOS Ventura on an USB flash drive
Now, download the Mac OS beta or another release on your remote device.
Choose Applications in the Finder (or whichever version of macOS Ventura you want to run). Additionally, Spotlight may be used to find it (cmd + spacebar + OS name).
Run the installation, please.
Construct a window opening (check the Dock if not). Select the option to carry out the installation of macOS Ventura.
The terms of the software license must be accepted.
Then decide to display all disks. Do not click Home to install to your main drive.
Pick an extra gadget.
Install the application.
Allow the disk's installation of macOS Ventura to complete.
Create a bootable clone of macOS Ventura to external hard drive
The easiest way to clone macOS Ventura to an external hard drive is to use disk cloning application. DMclone for Mac is a powerful disk cloning application, and it can help you make a bootable clone for macOS Ventura.
DMclone - reliable disk cloning software
Clone HDD, SSD, external hard drive on Mac.
Create a bootable clone for macOS Ventura or other macOS.
Create disk image for Mac.
Download and install DMclone for Mac on your Mac which has installed macOS Ventura, then open it. Follow the steps below to create a bootable clone for macOS Ventura.
Step 1. Connect an external hard drive to your Mac, make sure the external hard drive has enough disk space to save macOS Ventura startup disk data. Then choose disk cloning mode - OS Clone.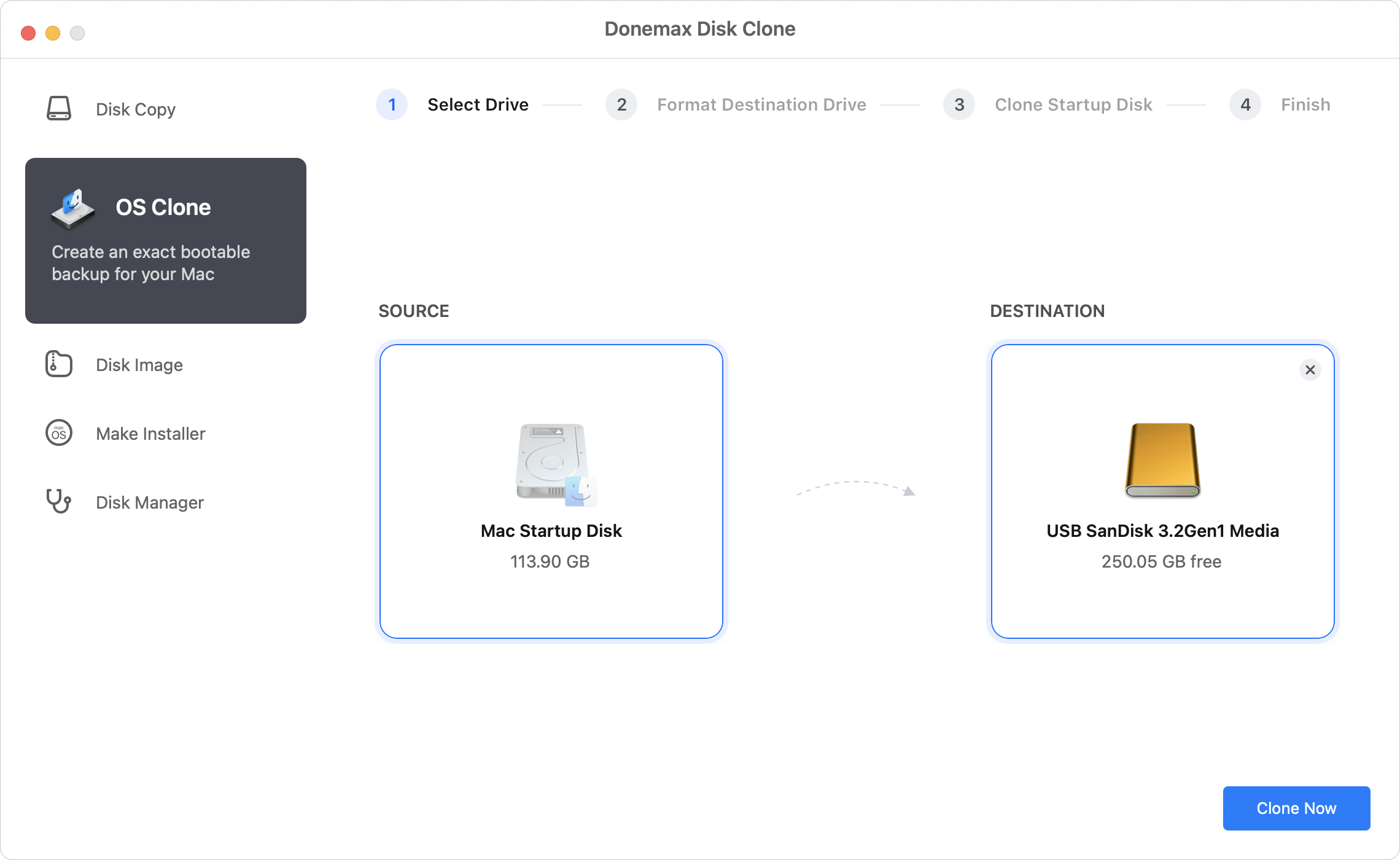 Step 2. Select the external hard drive as the destination drive, then click on Clone Now button. It will clone all data from your Mac's startup disk to the external hard drive, making it be bootable.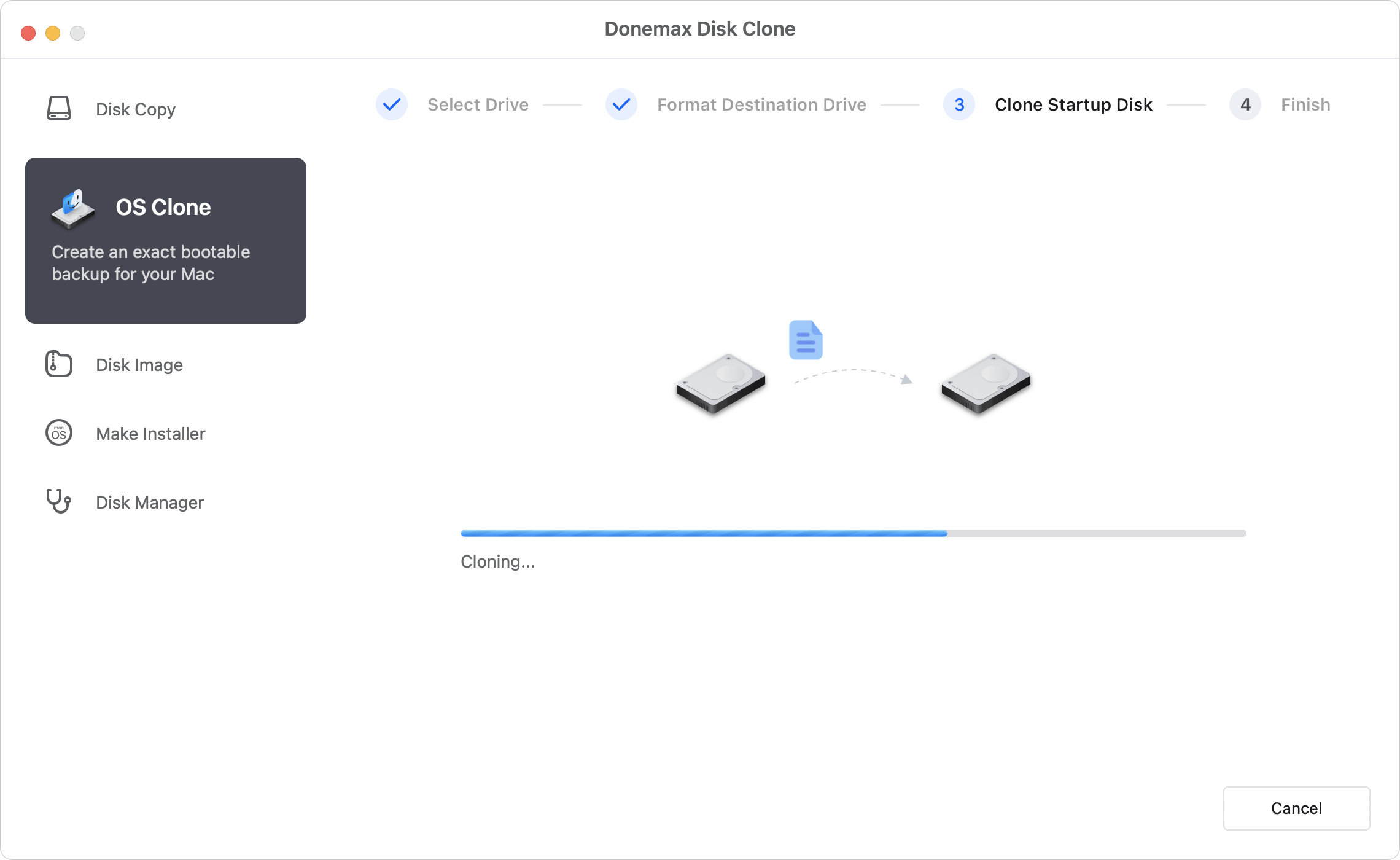 Step 3. All data including macOS Ventura, documents, apps, settings will be cloned to the external hard drive. Once the process gets finished, you can use the external hard drive as the destination drive.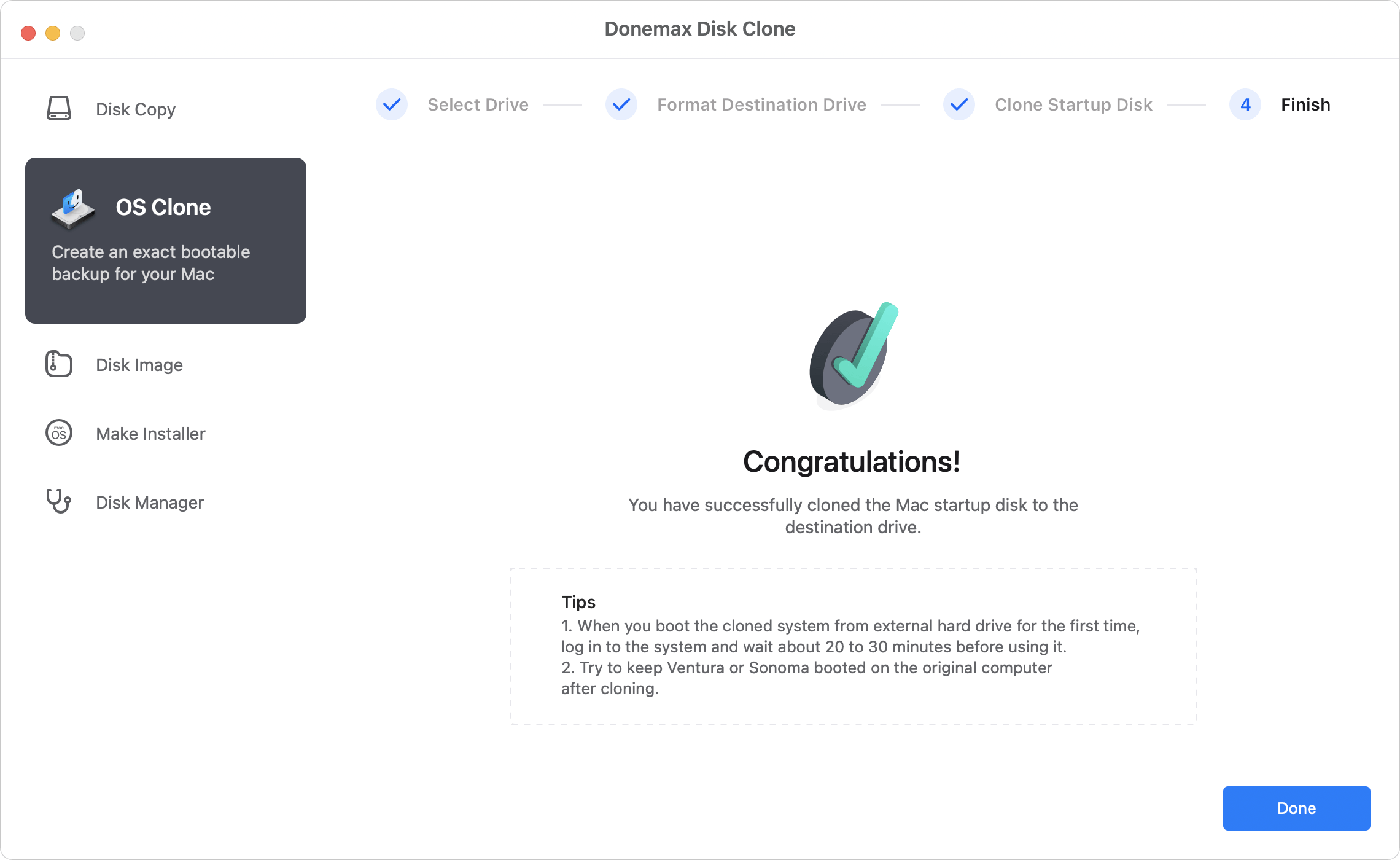 Conclusion
Using disk utility, you can clone Mac's startup disk to an external hard drive. Now, follow this guide to clone macOS Ventura to an external hard drive. If you wanna a easier method, DMclone for Mac is a good choice. It will help you clone macOS Ventura to the external hard drive and make it be bootable.