Best Alternatives to SuperDuper for Mac
Christina updated on 2020/12/02 to Mac Disk Clone
SuperDuper is one of the best disk cloning software on Mac. If you want to clone your drive on Mac, it's one of the choices for you. However, if you encounter any issues with SuperDuper to clone drive, you may need another software to help you further. We suggest you try the best SuperDuper alternative software for Mac. DMclone for Mac is such a tool we suggest for you as alternative to SuperDuper.
Why choose DMclone as alternative to SuperDuper?
Why wee suggest DMclone for Mac as the best alternative for SuperDuper? There are different reasons that we recommend this software. First, the software is very effective to clone drive on Mac. It will copy all the selected data on the source drive and ensure to make an exact copy on the destination drive.
Best Mac disk cloning software.
Second, it's very flexible to clone the drive with this software. You can clone the the data of a drive to another drive directly. Then you can access the data on the destination disk in finder. Also, it provides the disk image option that can wrap the data into an image file instead. Besides, you can only choose specified files to clone if you don't want to clone all the data on the drive.
Third, the software is very simple to use and clone drive on Mac. The interface is very simple and you can understand it easily. You can just follow the wizard step by step to clone your drive simply on Mac. In just a few steps, you can successfully clone your drive by using this software.
Detail steps to clone drive on Mac with DMclone
To help you clone your drive effectively on Mac with this software, we will show you the simple and short guide here. It can help you understand the software and how to use it step by step.
Disk Copy
Step 1. Please launch the disk cloning software first. After installing the software on your Mac, you can go to Launchpad and click the icon of the software to start it.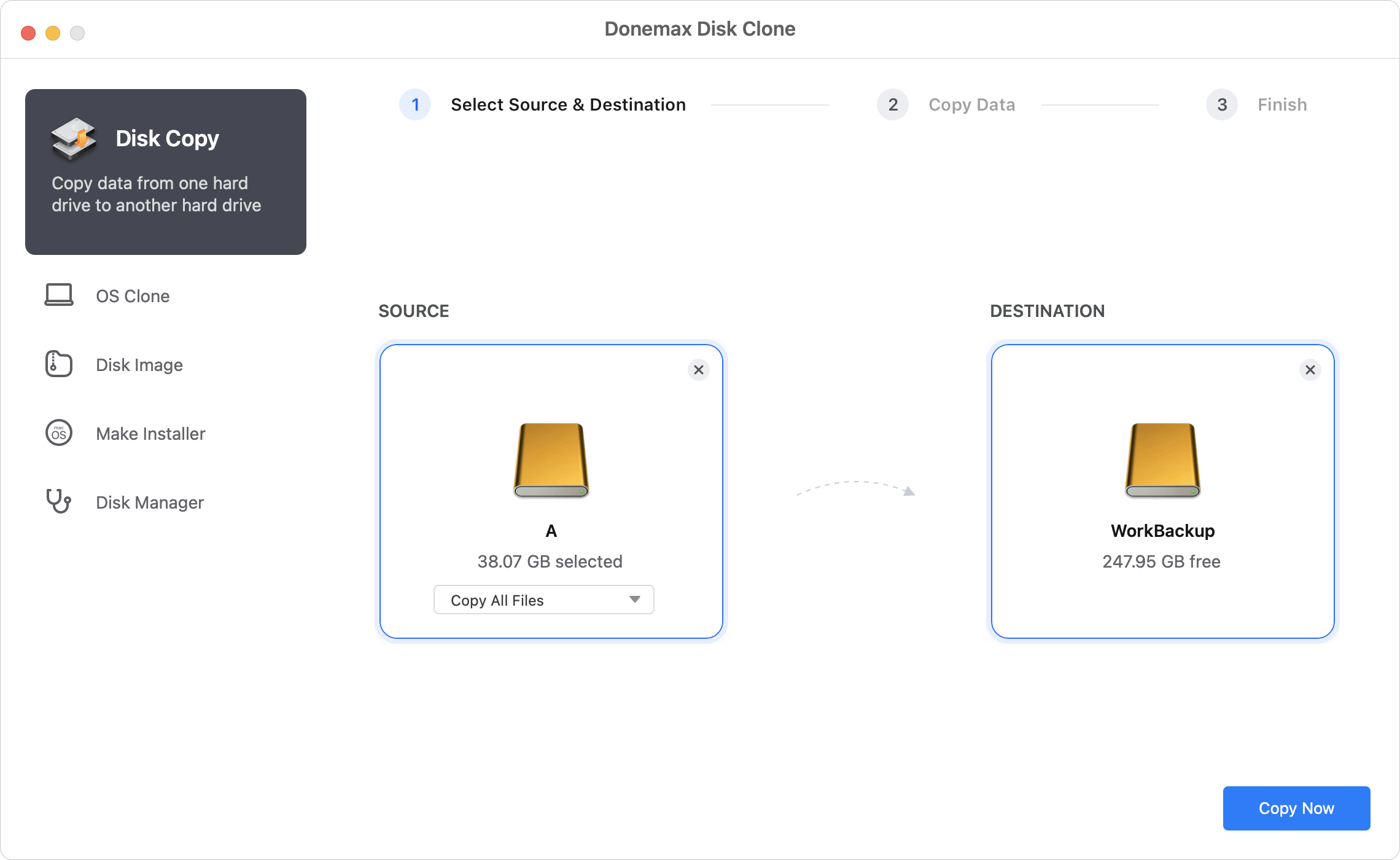 Step 2. Choose the source and destination disk. Please check and ensure to choose the correct disks as source or destination.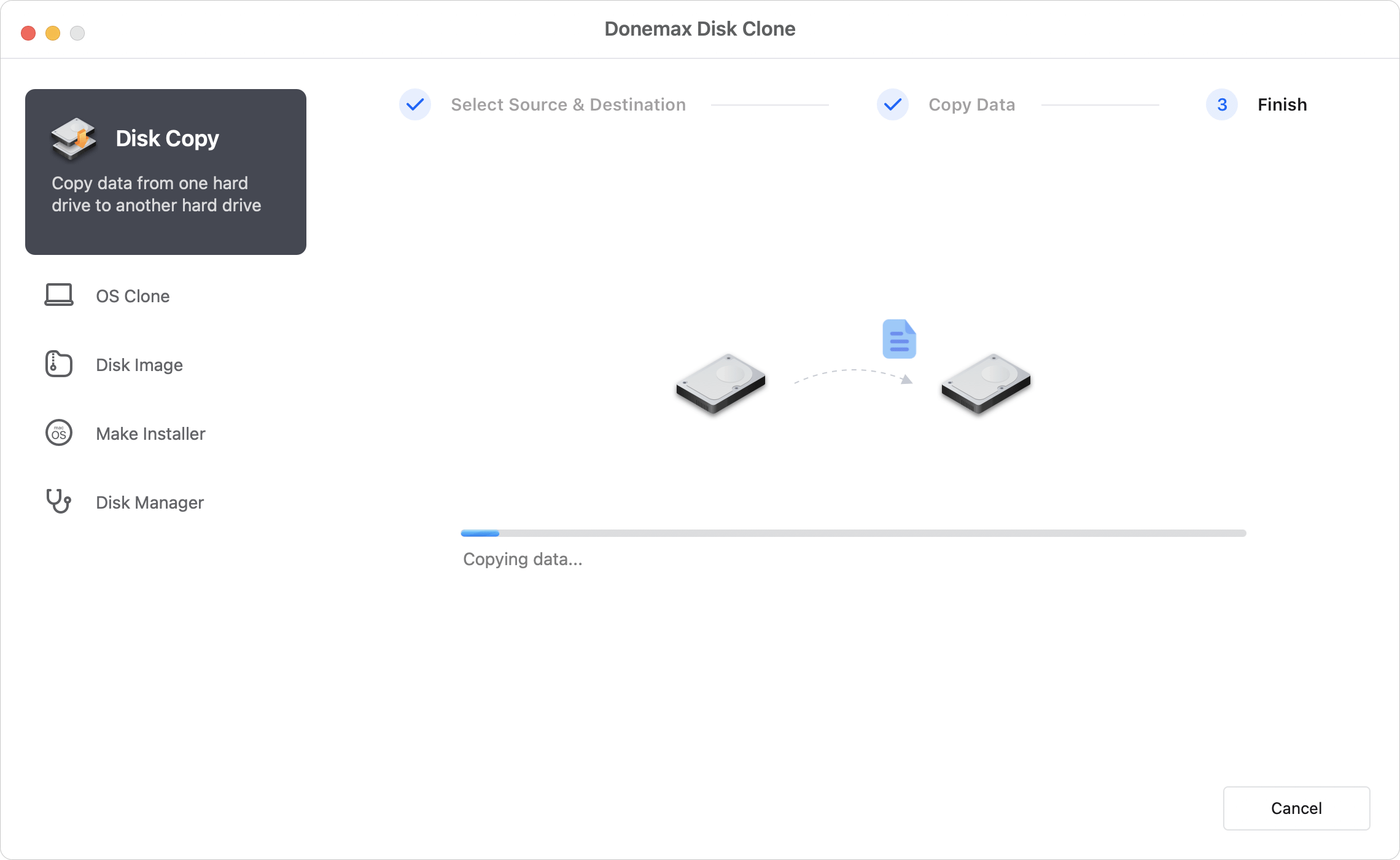 Step 3. Start the disk cloning process by clicking the "Copy Now" button. It will then start the disk copy and clone your data from the source disk to the destination disk.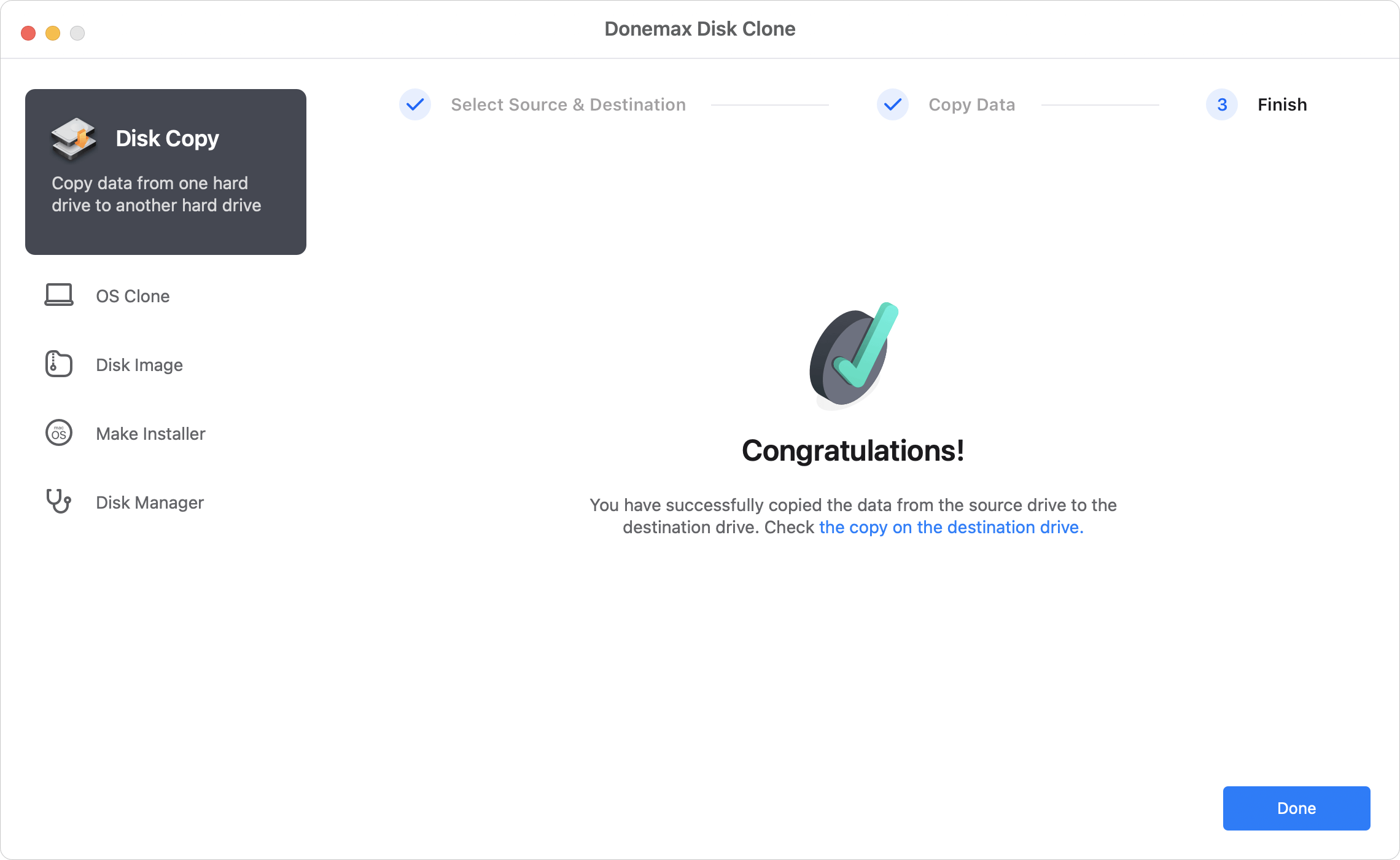 Once the clone is finished, you can then go to the destination disk to check the data. You can then find if the drive and data is cloned successfully or not.
---
Disk Image
Besides, you can also crate image files for your drive. Please do as follows to create image for your drive on Mac.
Step 1. After running the software, please ensure to change to "Disk Image" tab. It will help you crate disk image for your drive.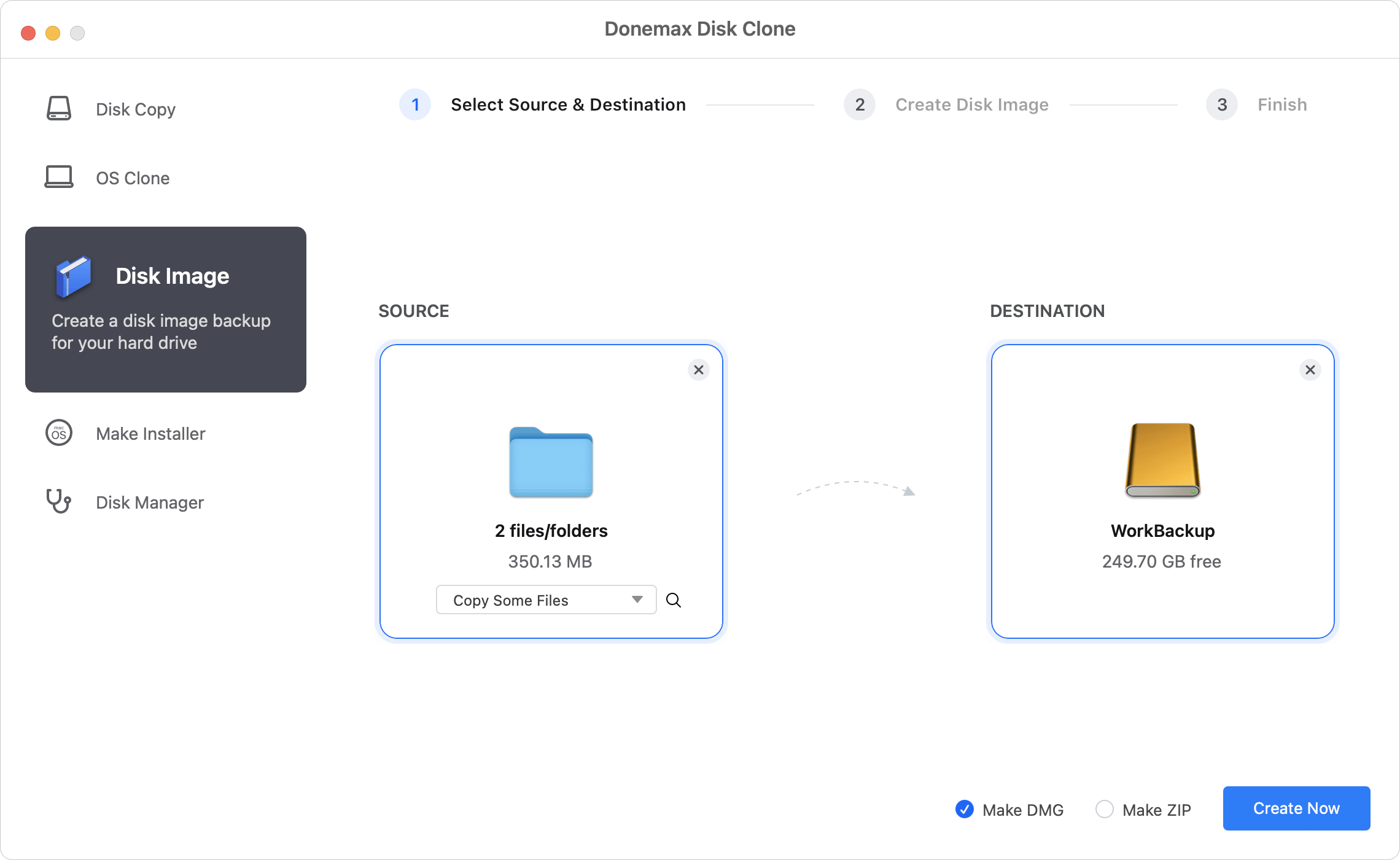 Step 2. Please ensure to choose the source drive which you want to image. Also, choose the correct destination disk to store your disk image files.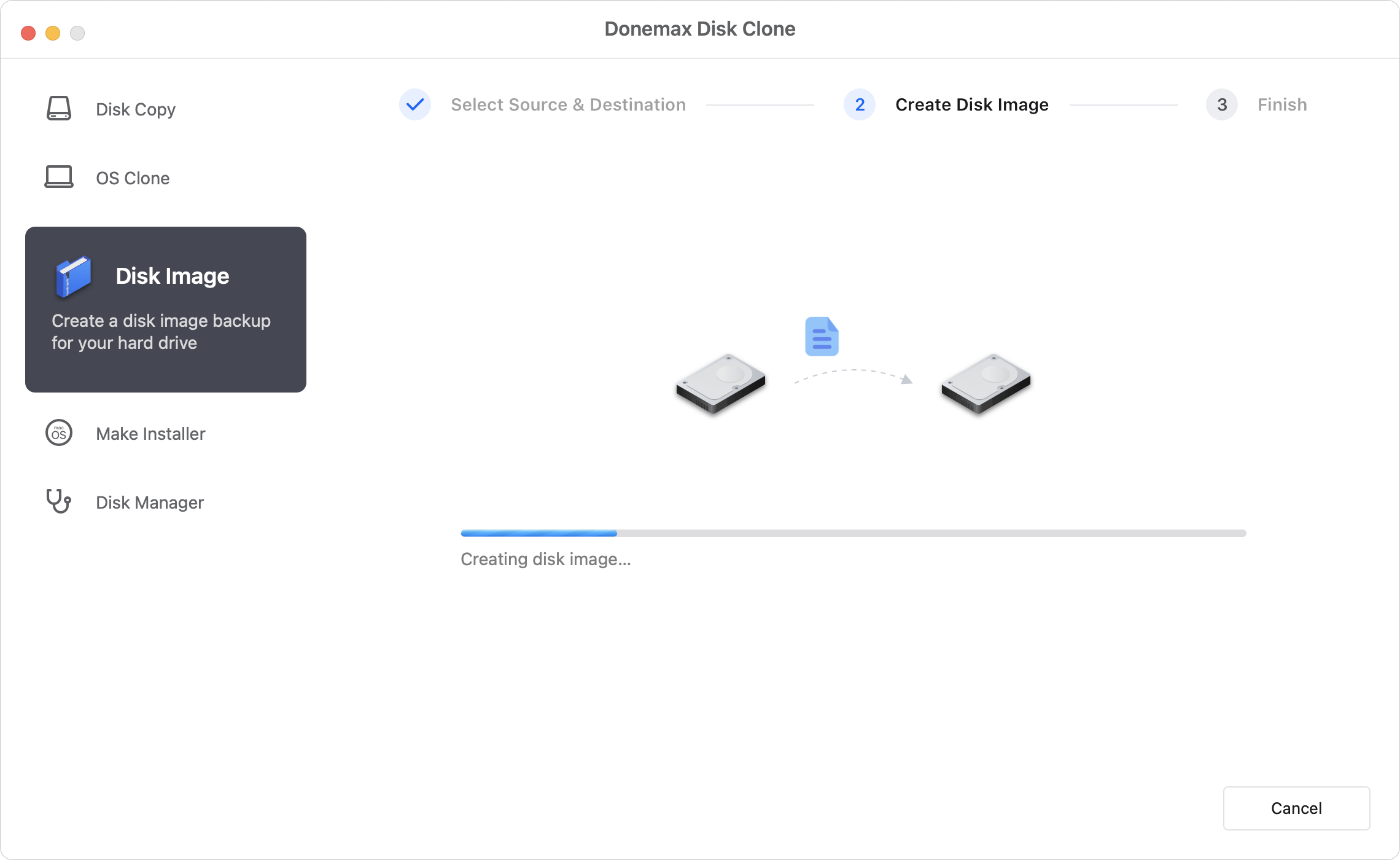 Step 3. Click "Create Image" button and then it will process the disk image directly. It will crate an image in DMG or ZIP format depends on the option, Make DMG or Make ZIP, you choose.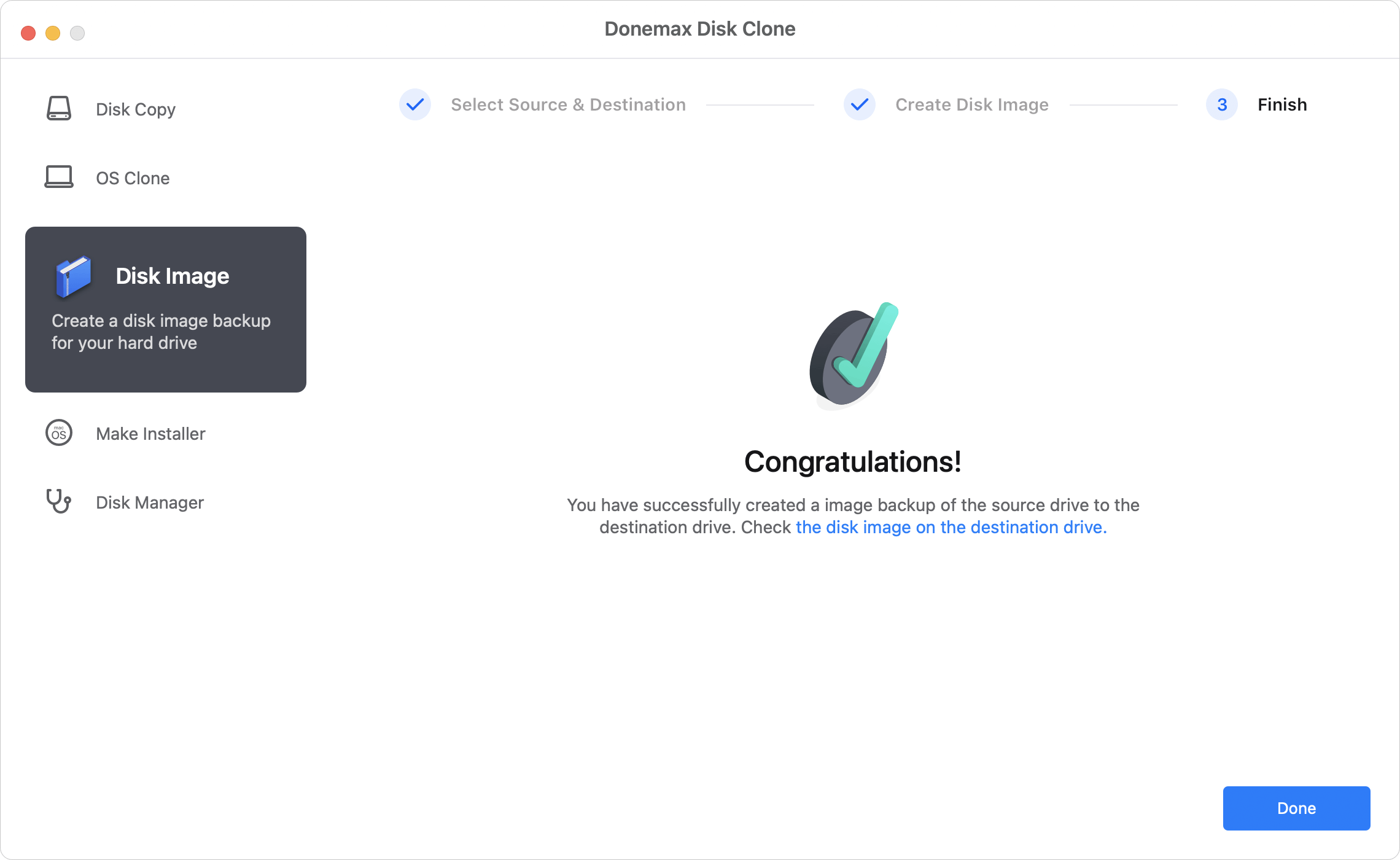 For the DMG format image files, you can mount it directly as a virtual drive. Then you can access the mounted drive to check if the data is imaged successfully. As for the ZIP image file, you need to use a unzip tool to extract the ZIP file and check the files in the image files directly.
The software is able to clone your drive to another drive, external drive, USB flash drive, or other storage devices. If you want to clone your SSD, HDD, USB key, memory stick on Mac, DMclone for Mac is one of the best choices for you. You can download and have a try directly.
Best Mac disk cloning software.
---
Related Articles
NO.1 Mac disk clone software to help you clone hard drive, create disk image and backup data under Mac OS.
Hot Articles