Summary: With external hard drive, migration assistant, Time Machine or disk clone method, you are able to transfer data from an old Mac to a new Mac Studio machine. You can choose to just copy user files or move the entire startup disk from the old Mac to the Mac studio.
PAGE CONTENT:
Getting a new iPhone up and running takes no more than a few minutes. When you get a new iPhone and enter your iCloud account, everything from your home screen setup to your active Safari tabs will be transferred to your new device.
On a Mac, it's not quite as easy. iCloud backups on iOS are the simplest way to move data between devices. However, Apple provides several other options. It doesn't have to be difficult if you know which switches to turn, which programs to sync, and which files to share. If you want everything to work properly on your new Mac, follow our guide.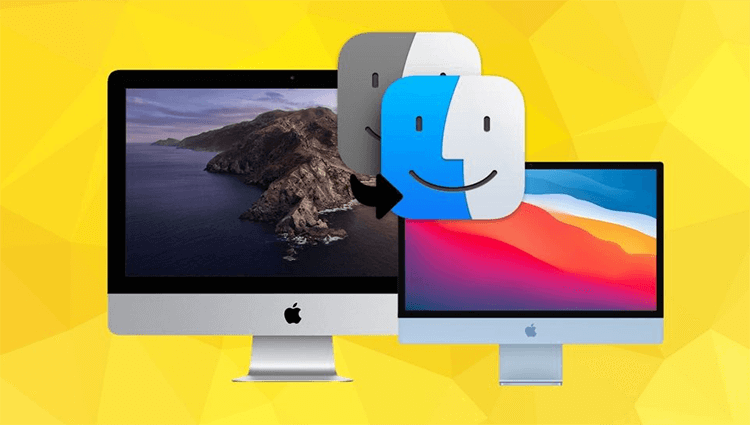 Things Need to Do before Moving Data to Mac Studio
✦ You should first upgrade your software if you use an older Mac running OS X 7 (Snow Leopard) or earlier.
✦ It's important to give your old Mac a name if you haven't already. The Computer Name box may be found in the Sharing section of System Preferences.
✦ Ensure your old and new computers are plugged into a power source so you don't have to stop migrating because of a dead battery.
✦ he quickest way to transfer data from an older Mac to a newer Mac Studio is via a direct connection, so make sure you have a Thunderbolt, FireWire, or Ethernet cable handy. You can use your Wi-Fi connection instead of a cable if you don't have one.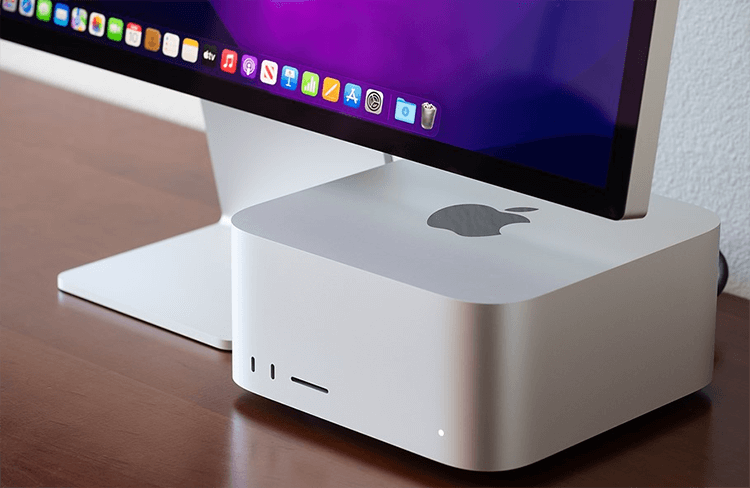 Use Migration Assistant to Move Data from Old Mac to New Mac Studio
Launch Migration Assistant on your legacy Mac, then hit Proceed.
Click Proceed after selecting the Transfer to another Mac option when prompted.
Choose the other Mac from the list of Macs, Time Machine backups, and other startup disks, and then click Proceed on the new Mac Studio.
If a security code appears, please verify it is the same on both computers before proceeding.
Choose what data from your previous computer you want to move to your new Mac. When we say "your name," we mean "username."
To begin the transfer, select Proceed. Depending on how long this takes, you may want to plan some other activities for the time being.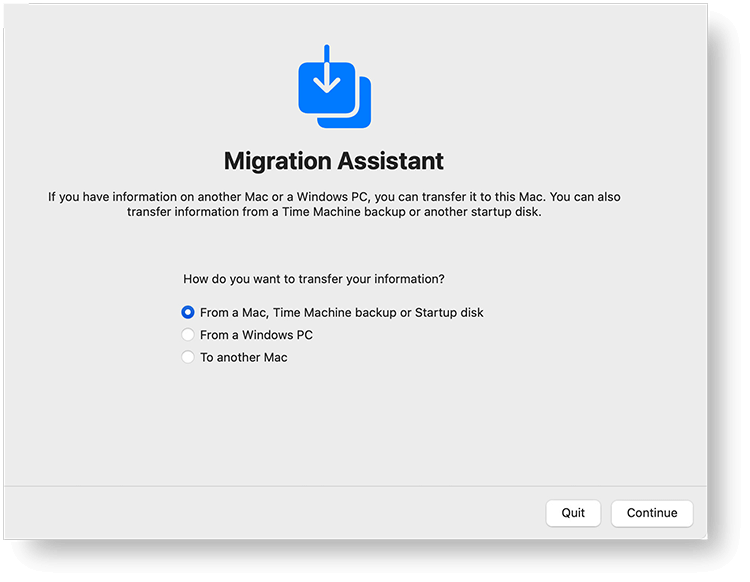 When the transfer is complete, quit Migration Assistant on both machines and launch the new Mac to access the migrated account.
Move Data to Mac Studio Using Time Machine
Finally, restoring from a Time Machine backup is the best approach to make your new Mac Studio look like your old one. To get started, you'll need to connect an external drive, but once you do, you'll be able to create a full clone of your old system that can be restored on your new one.
Connect the drive and access the Time Machine settings under the "System Preferences" menu. Choose the storage medium, exclude the desired directories, and begin the backup. The initial backup may take a few hours, but subsequent backups will take only minutes, and if you choose to back Up Automatically, they will be finished daily and stored once a month.
Use Disk Clone Tool to Move Data to Mac Studio
With an external hard drive, a disk cloning application, you can easily move all files from old Mac to a new Mac studio.
Step 1. Download and install the Disk Cloning Software - Donemax Disk Clone for Mac on your old Mac. Then open it and connect external hard drive to your Mac.
Step 2. Open Donemax Disk Clone for Mac, then select the Mac startup disk as the source drive and select the external hard drive as the destination drive.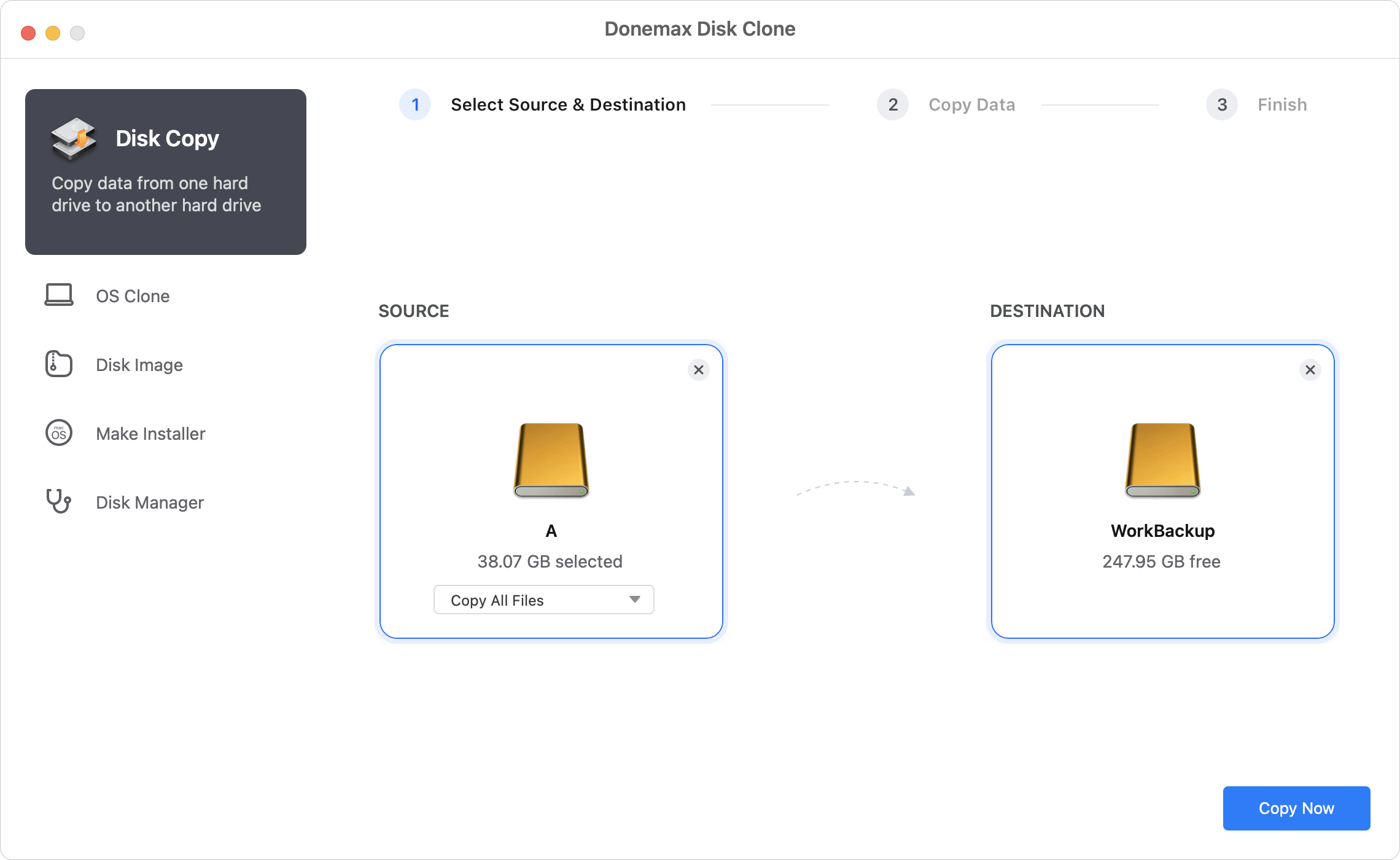 Step 3. Click on Copy Now button to securely copy data from the old Mac to the external hard drive. When the process gets finished, eject the external hard drive.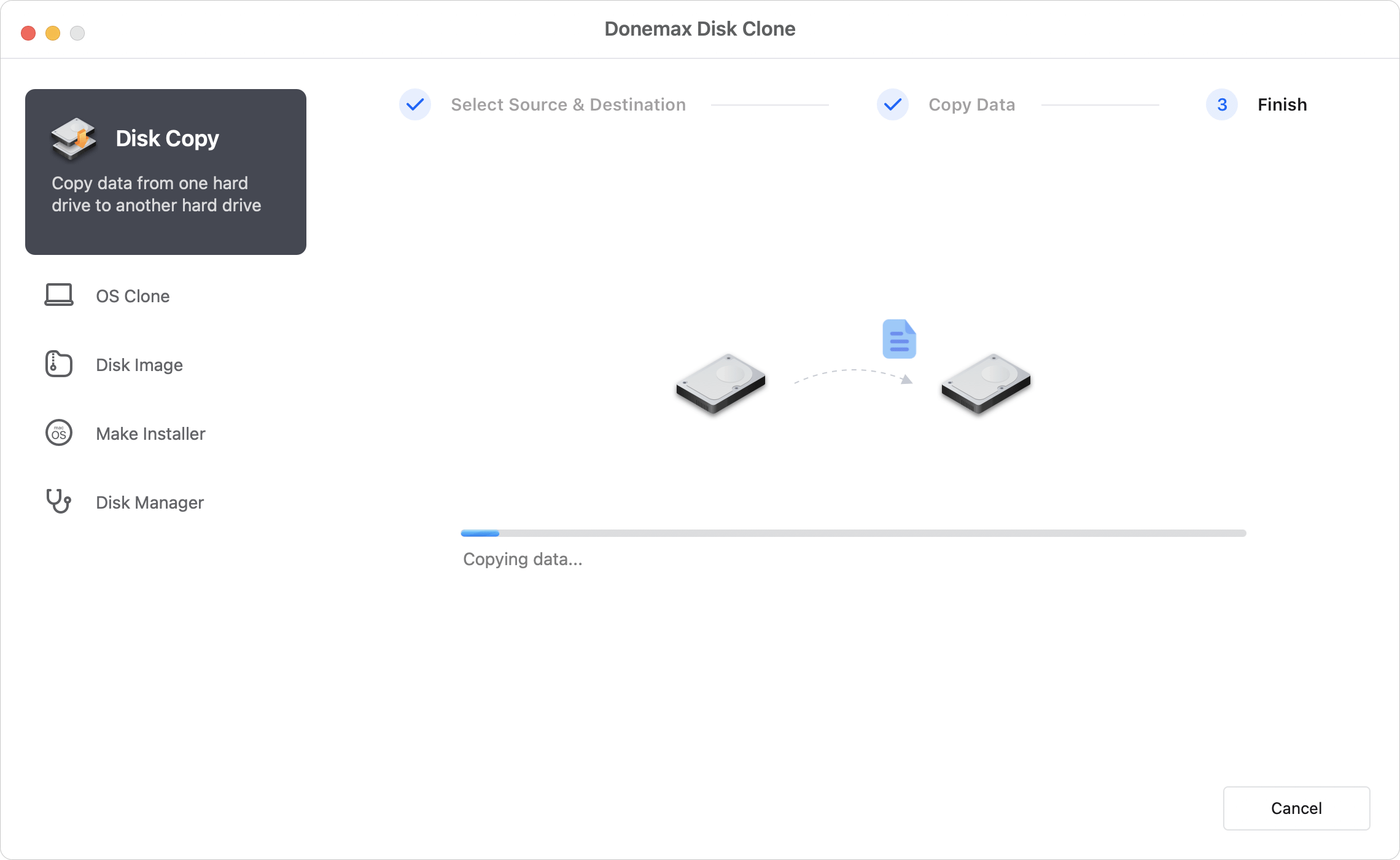 Step 4. Connect the external hard drive to new Mac studio and copy files from the external hard drive to the Mac studio.
Final Words:
If you buy a new Mac Studio, you may want to transfer data from an old Mac to it. With the methods listed above, you can transfer some of the files or all files from the old Mac to the new Mac Studio machine. Donemax Disk Clone for Mac is a powerful disk cloning application, it can help you create full backup for old Mac and new Mac Studio. It also can create bootable clone backup for all of Mac machines.
Related Articles

Contributing Writer
Christina is the senior editor of Donemax software who has worked in the company for 4+ years. She mainly writes the guides and solutions about data erasure, data transferring, data recovery and disk cloning to help users get the most out of their Windows and Mac. She likes to travel, enjoy country music and play games in her spare time.

Editor in chief
In order to effectively solve the problems for our customers, every article and troubleshooting solution published on our website has been strictly tested and practiced. Our editors love researching and using computers and testing software, and are willing to help computer users with their problems