There are many Mac users ask the methods to remove or uninstall applications from macOS Mojave. Actually it's really confusing for many Mac users to uninstall applications from macOS Mojave or other systems. There is no system built-in uninstaller that can help Mac users to uninstall applications in macOS Mojave. Fortunately, there are many third-party tools that can help you to uninstall applications on Mac.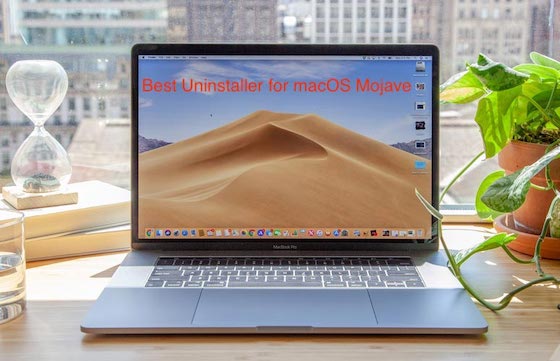 However, there are many uninstallers or removal tools in the market. If you want to uninstall applications on macOS Mojave quickly and completely, you need to have the best uninstaller for macOS Mojave. Donemax DMmenu is a full-featured tool that provides the application uninstaller for macOS Mojave and more other versions of Mac operating systems.
How to remove applications with the best uninstaller for macOS Mojave?
With uninstaller in Donemax DMmenu, you can easily remove applications with a few clicks on macOS Mojave. Besides, it can also uninstall the applications completely and effectively without leaving related residual files. Before uninstalling applications with the uninstaller, please first download the software here.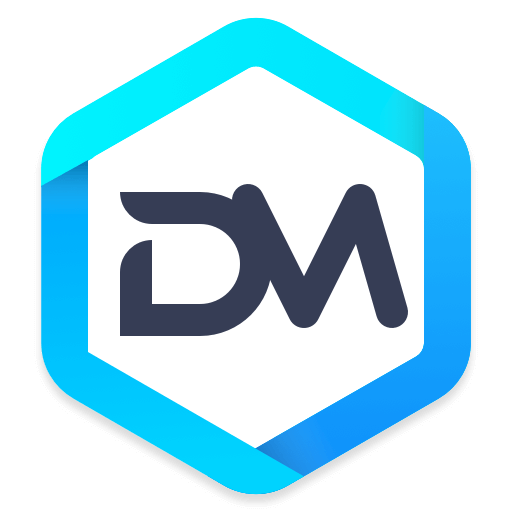 DMmenu
Best Mac optimization tool and uninstaller for macOS Mojave.
The software is very simple and easy to use. With only a few clicks, you can completely uninstall all the chosen applications from macOS Mojave. Please just follow the guide below to do the job step by step.
Step 1. Run the software and choose the uninstaller option.
Please run the software from Launchpad or Applications first. Then choose App Uninstaller from the left panel of the software.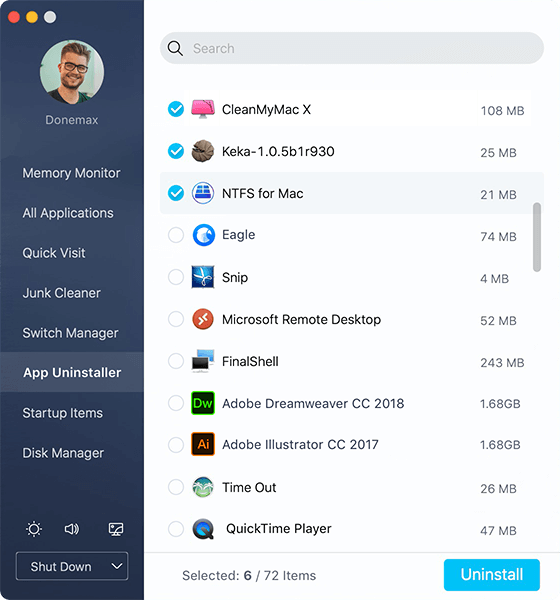 Step 2. Select the applications to uninstall.
Select the applications in the list directly, the click the Uninstall button to remove all the selected applications completely from macOS Mojave.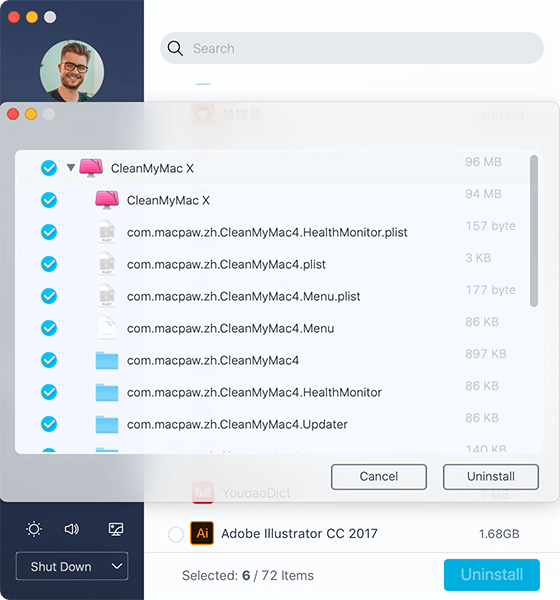 Actually, the app uninstaller can only only uninstall applications from macOS 10.14 Mojave, but also remove applications in other Mac operating systems. For instance, it can deleted or remove applications in the latest macOS 10.15 Catalina and the other old systems, like 10.7 (Lion), 10.8 (Mountain Lion), 10.9 (Mavericks), 10.10 (Yosemite), 10.11 (El Capitan ), 10.12(Sierra), 10.13(High Sierra).
More features for Donemax DMmenu
Here are also many other features in the software Donemax DMmenu that can hep you mange or optimize the Mac. We will show you all the features of the software for your.
Memory monitor - Close some of running applications to free more memory and CPU resources.
All Applications - It's able to launch any application on your Mac by one-click.
Quick Visit - You can easily access frequently used applications, settings, and locations from here.
Junk Cleaner - Clean up your Download and empty Trash bin.
Switch Manager - You can turn switch on or off on the Mac just from here.
Startup Items - Remove some items to speed up the computer while starting.
Disk Manager - Rename, format drives, or eject removable drives from Mac safely.
Besides, there are also options available in the software to control the volume and brightness, change desktop picture. Shut download/restart/sleep options are available for you in the software.
Related Articles
DMmenu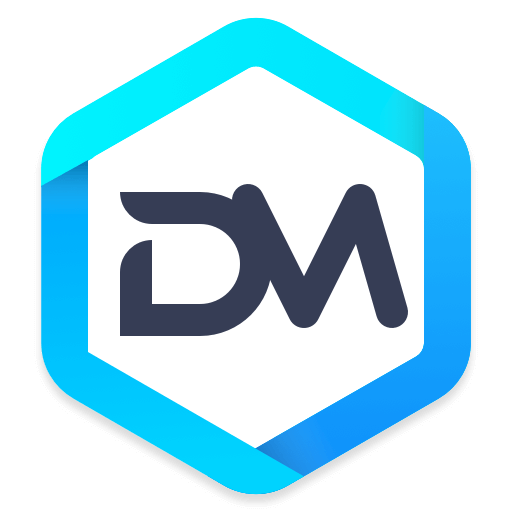 Powerful & easy-to-use start menu application for Mac computer - monitor, optimize and manage your Mac in an easy way.