"I was trying to clone a partition to external drive. I though it will just clone and use the free space on the external drive. However, the old partition and data on the external drive is missing and only the cloned data is left. I'm desperate to get back the lost data!"
Mostly, the disk cloning software will overwritten the destination drive. So if you clone a drive to an existing partition, you will lose the partition and all the data on the partition. Is it possible to recover data from a hard drive which is overwritten by cloned data? Actually, it depends on the size of the cloned data.
After cloning a drive to another one, the data will be moved to the destination drive. This process will overwritten the data on the destination drive and make some of the files lost permanently. However, if the cloned data is less than the original data on the destination drive, you are still able to recover some of the lost files.
In such a case, you can download and try Donemax Data Recovery to help you. If there are still some lost files that are not overwritten and damaged completely, the software is able to get back them back from the drive that was overwritten by clone data. Please download the software here:
How to recover the lost data with the software?
First, please install the data recovery software on your computer. Connect the cloned drive to the computer. Then run the software to recover lost data from the hard drive. There are only a few steps needed to recover lost data with the software.
Step 1. Select the cloned drive in the software.
The software will detect and show all the drives connect to the computer. Please check and choose the drive that is overwritten by cloning.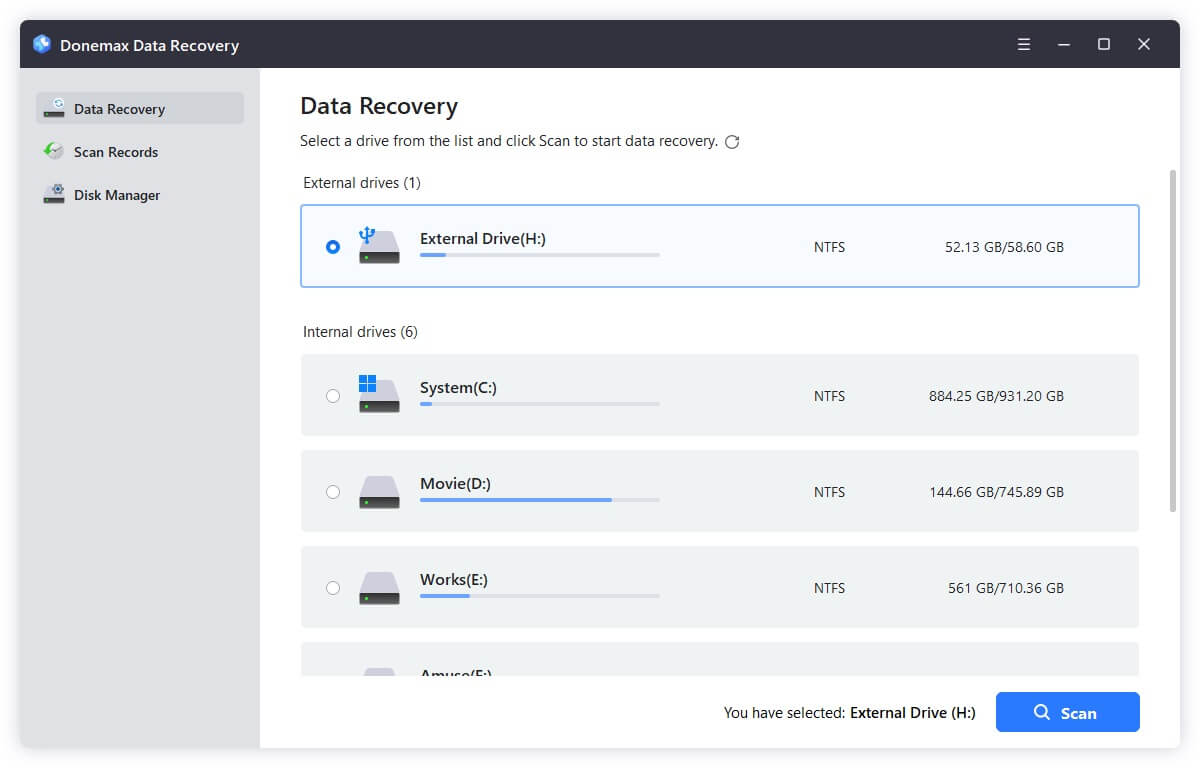 Step 2. Scan the drive to find the lost data.
The software will scan and search for all the lost data that was not overwritten permanently. It will take some time and please wait patiently.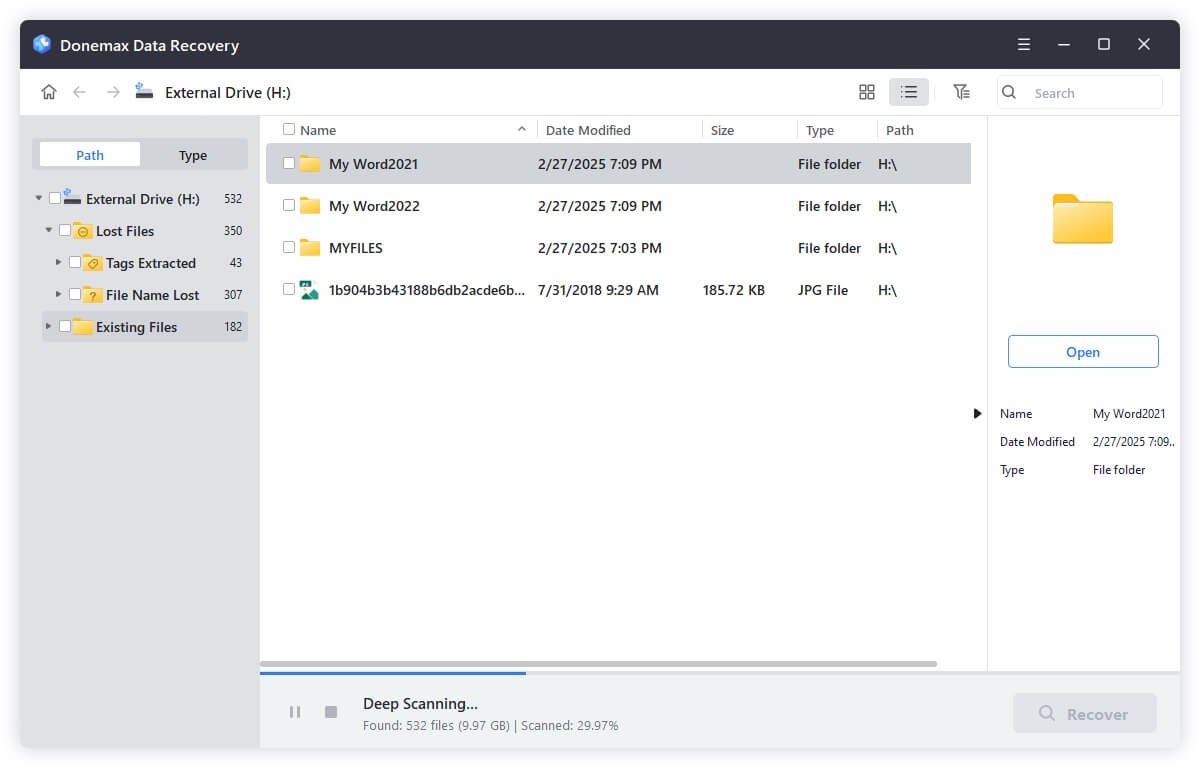 Step 3. Recover the lost data from the drive.
After scanning the drive, the software will show you all the found files, including the existing files and lost files. Please check and preview the found files first. Then only choose the lost file, which was not overwritten, to recover to another drive.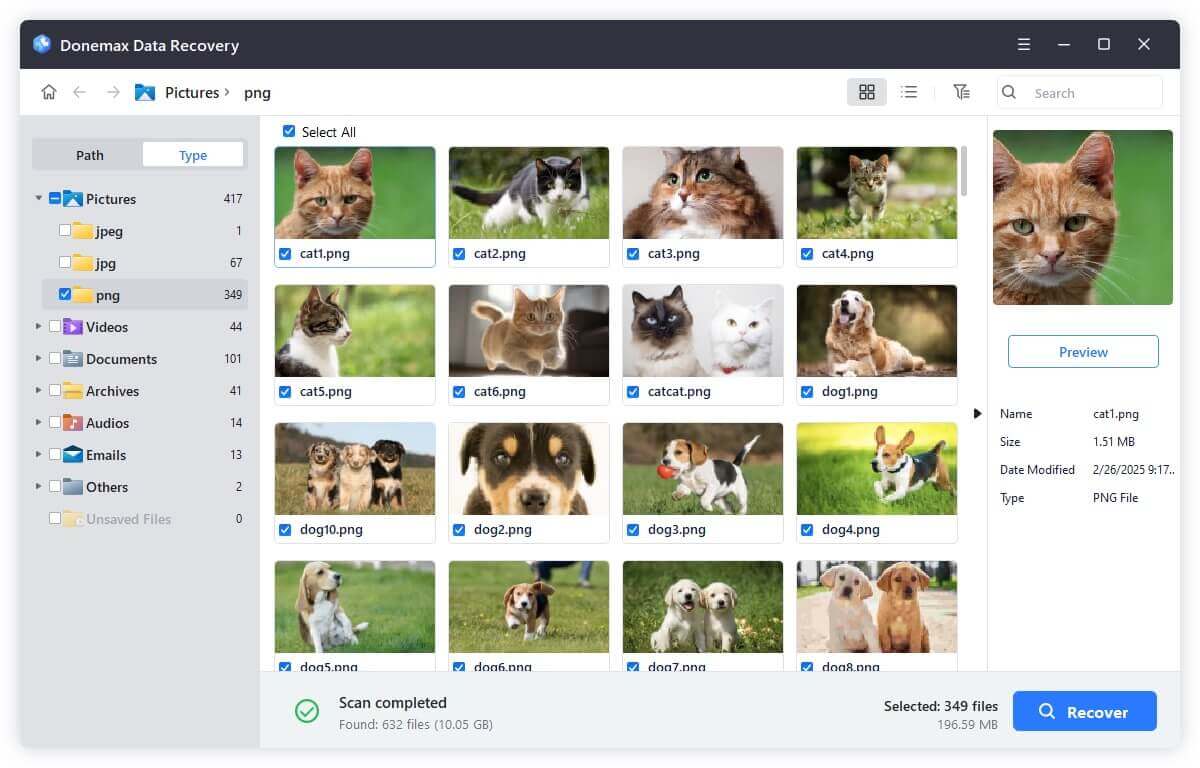 Please note that it all the data on the destination disk was overwritten completely during the cloning process, it's not able to recover the lost data. So we suggest you check and ensure to choose the correct destination drive to clone. Also, to keep your data safe, please back up your data regularly.
There are different issues will cause data loss, like data/partition deletion, drive formatting, file system crash, partition corruption, system crash/update, and so on. In any data loss cases, you can download and try Donemax Data Recovery to recover the lost files.