Photo is one type of file that has a size large enough for each file. Therefore, it is not uncommon for us to delete photos to get more space. However, then we realize that the photo we still need as a memory or even for work. Then, what do we do? We can recover lost photos in various ways. However, one way that is highly recommended is to use the Donemax Data Recovery software. The advantage of this software is its ability to recover photos from various storage media. So, if you lose photos on Android, iPhone, SD Card, USB Flash Drive, or that on laptop or computer hard drive, all can be done.
What can Donemax Data Recovery do?
Recover photos from all HDD/SSD, storage media and devices including DSLR Camera.
Recover photos quickly.
Repair corrupt photo files.
Recover various types of files other than photos and videos.
How to recover deleted photos using Donemax Data Recovery?
To recover photos using Donemax Data Recovery, there are a few simple steps that need to be done. Here is what you need to do.
Step 1. Connect storage media (USB Flash drive, SD Card, etc) or photo storage device (digital camera, smartphone, etc) to your laptop or computer. Make sure your device or storage media has been detected correctly.
Step 2. After Donemax Data Recovery is run, you will see several menus, select the first menu Data Recovery. Then select the drive where the photos are stored and make sure you select the correct drive then click Scan.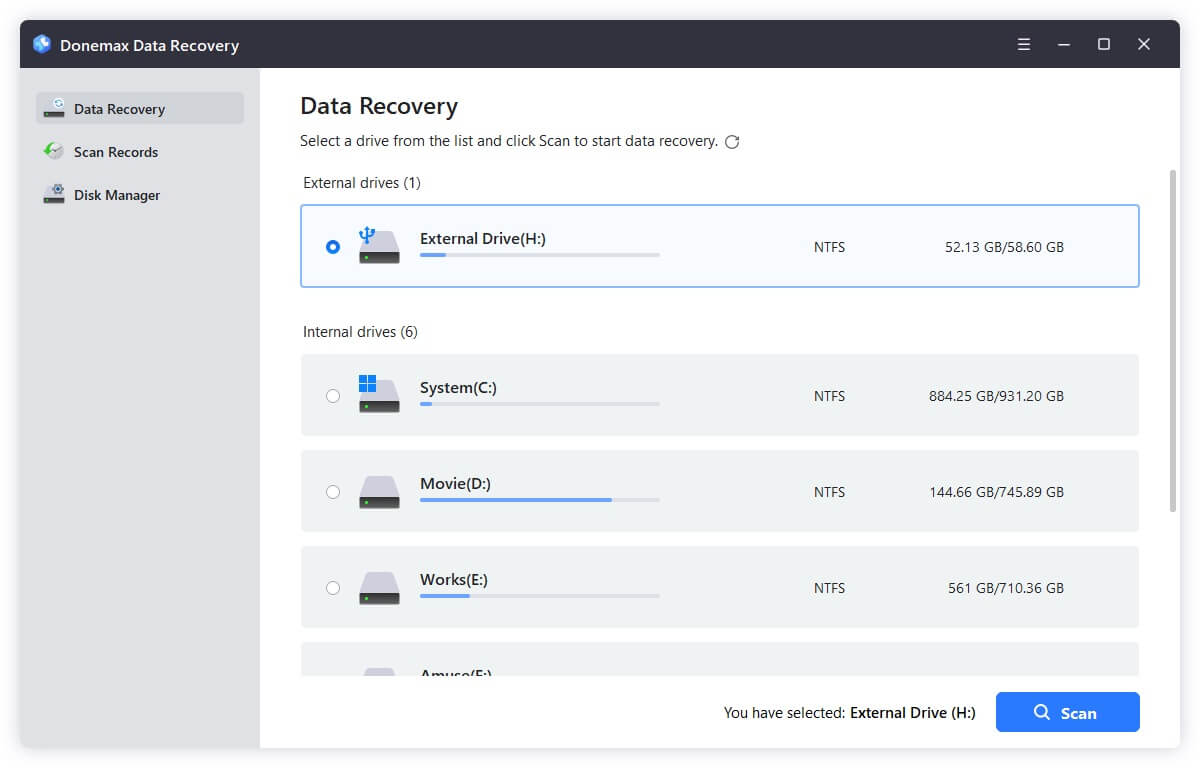 Donemax Data Recovery will begin scanning for any files on the drive that can be recovered.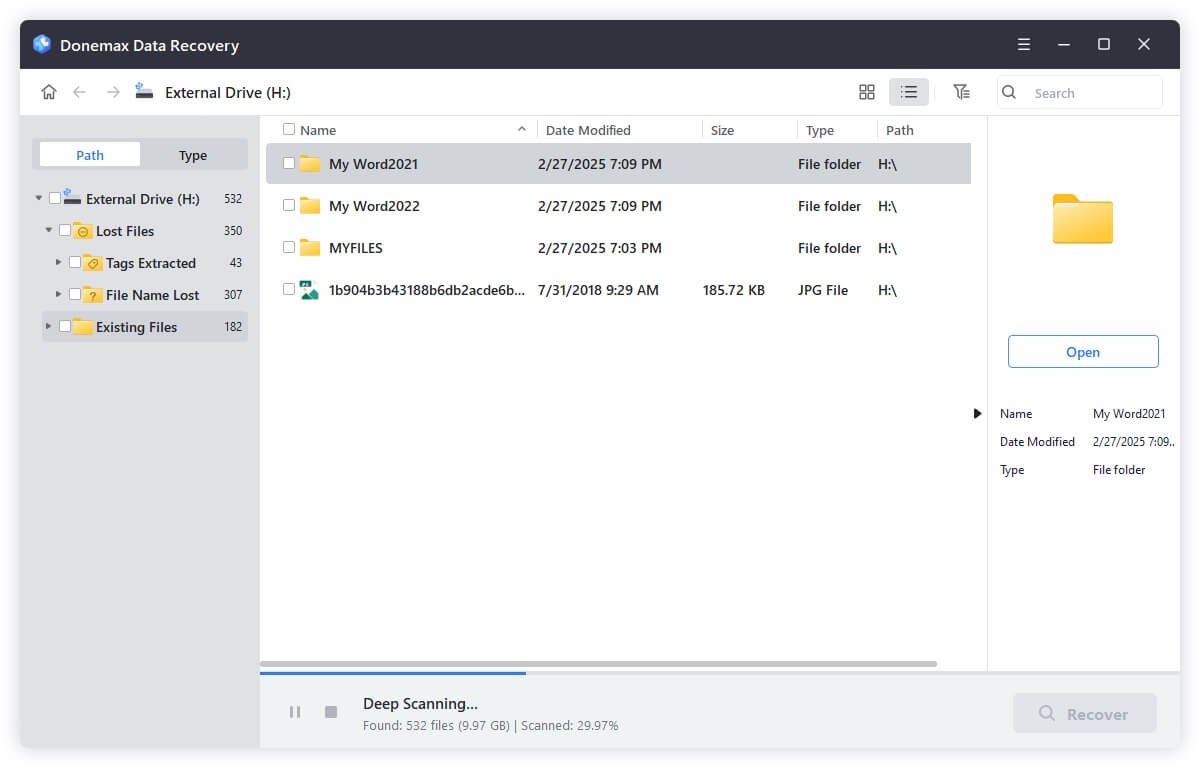 Step 3. Then select the files to be recovered and click Recover.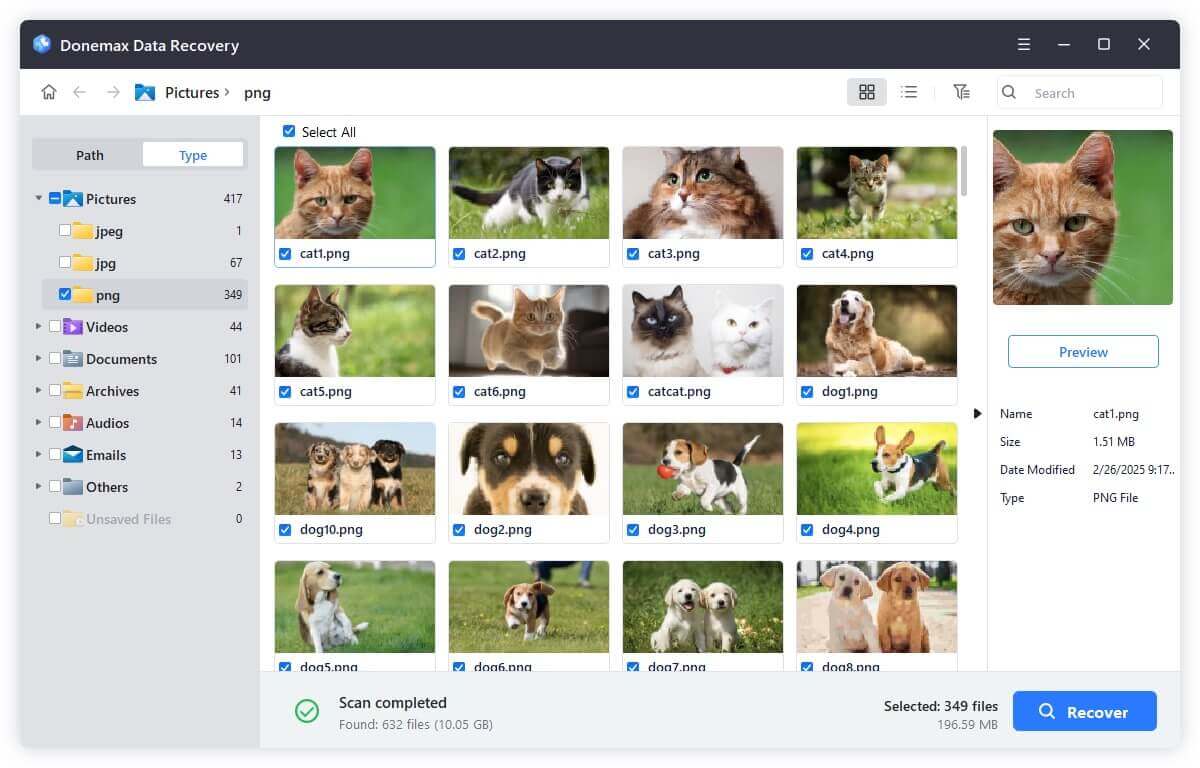 Done, that's how to recover deleted photos using Donemax Data Recovery. Recover photos using Donemax Data Recovery is very easy and fast. But of course you don't want to panic when you lose your photos. Therefore, here are some tips to keep your photos from being erased easily.
1. Change the photo size and quality settings.
Sometimes, the latest smartphones are equipped with excellent cameras which can provide very high image quality. But keep in mind that good photo quality will also make photos large. You don't need it all the time. So change the photo quality setting to be lower. Change it to be taller if you need it. This way you don't have to bother losing space due to the large photo size.
2. Backup On External Hard Drive or Computer.
Smartphone memory or SD Card is not actually intended to store files for a long period of time. There is always a risk of losing files due to factory reset or virus attack. Therefore, it is better to transfer files including photos and videos to external memory to prevent data loss.
3. Don't panic when the memory is full.
Sometimes when our memory is full, we panic and immediately delete some photos because of their large size. Don't panic. Choose photos properly and delete only photos that are not important. This is also the reason why backups are very important so that the device memory is not full when it is used.
Donemax Data Recovery can help you easily recover deleted photos on Windows and recover lost photos on Mac. It also can help you recover lost Microsoft files, PDF, emails, videos, audio files, etc. You can download it here: