Put yourself in a state where you have to format a partition of your hard drive for installation, but you simultaneously have some crucial data on your Windows 10 PC. There isn't a single person here that wants to be in this situation.
We must now be searching for a method to recover data from a hard disk partition that has been formatted. Recent developments in data recovery methods mean that even unintentional hard disk formatting may be undone. After reading our comprehensive data recovery instructions, we are certain you will be able to restore your data successfully.
What changes your files after formatting?
Let's silence for a second to discuss the effects of a hard drive format. Formatting a hard drive removes the ability of the operating system to access the files stored there. A formatted hard disk may still be recoverable if the data is accessed before the specific drive sectors are erased.
Despite their persistence, your computer's operating system cannot read or write the necessary files and data. When you format a drive, you remove the references (or pointers) that the operating system uses to find the files. You may regain access to your data if you locate the missing points.
Stop using the drive immediately if you discover that you have accidentally formatted it; doing so will prevent the system from overwriting any sectors that could contain the data you're trying to retrieve. The sooner you start the restoration procedure, the higher the possibility you will retrieve all your information.
Three methods to recover formatted partition on Windows 10
#1 Using TestDisk
Data loss from a formatted disk or permanently erased files may be restored with the help of TestDisk, a robust open-source recovery program. It works on Windows, Mac OS X, and Linux, although the command line interface might be daunting to certain users.
Get TestDisk for Windows, and then press Enter to launch the program.
Select "Create" and hit "Enter" to go to the next step. TestDisk will automatically scan all attached hard disks.
After seeing a list of all available hard drives, you will need to use the arrow keys to select the disk that contains the formatted partition you wish to recover, and then hit "Enter."
Select [Intel] as the partition table type, and then hit Enter.
Click "Analyze" and then "Enter" to do a full disk analysis of the hard drive containing the newly formatted partition.
Once the scan is finished, you may utilize the "Quick Search" feature.
View the missing data on the disk. The next step is to hit the "C" button to copy the necessary files or folders to a safe location.
Select the target folder and hit "Y" to begin copying.
TestDisk displays a "Copy Done" message after successfully copying all chosen files.
#2 Using Donemax Data Recovery
Save your data by installing Donemax Data Recovery on your PC. If you need to restore deleted data from a partition that has been formatted on a Windows 10 computer, here's how to accomplish it. After the external hard drive has been formatted, please insert it into the computer.
Donemax Data Recovery
Recover deleted or lost data.
Recover formatted hard drive partition.
Export data from an inaccessible hard drive.
Step 1. Open Donemax Data Recovery on your computer and then select the formatted hard drive partition.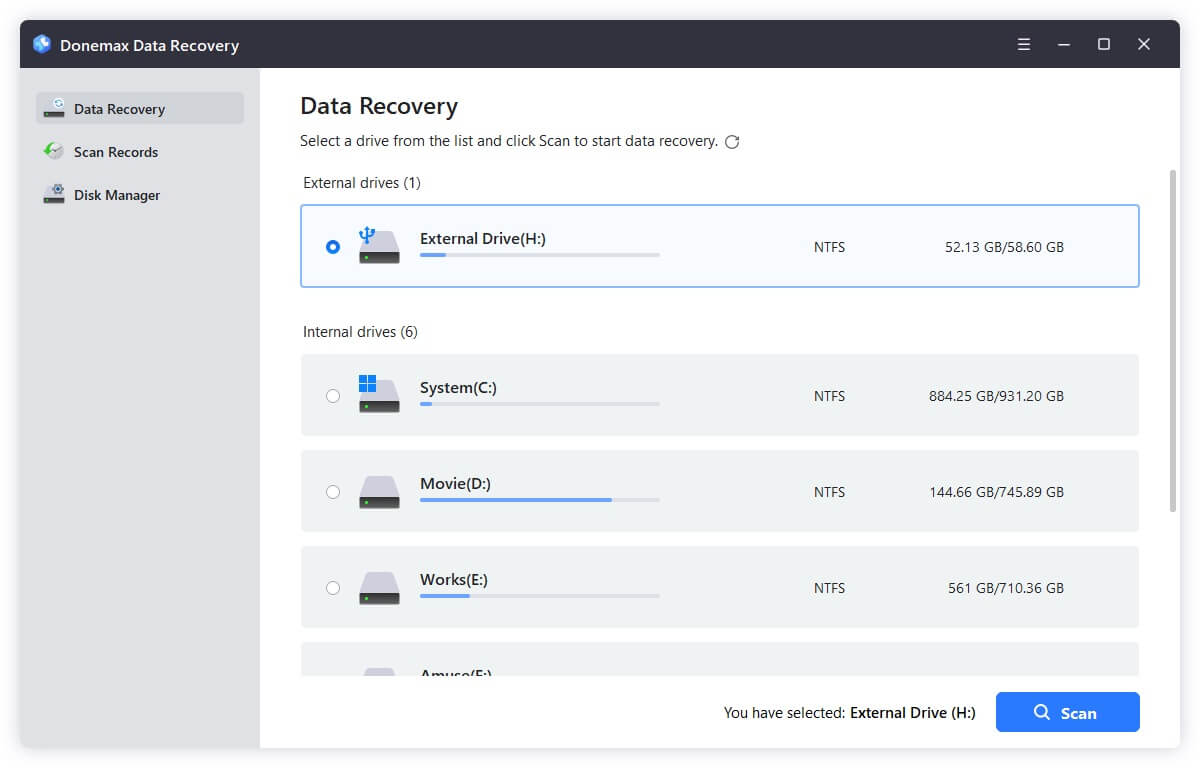 Step 2. Click on Scan button and then scan the formatted hard drive partition, find the lost files.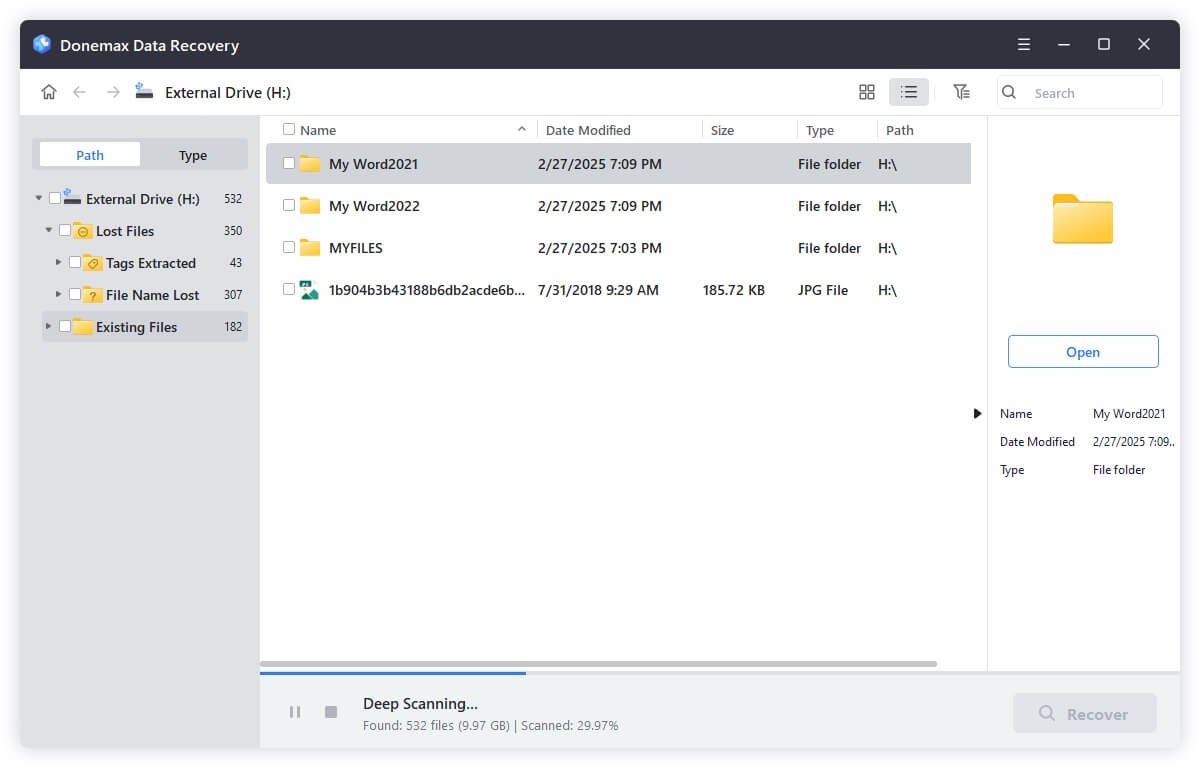 Step 3. When you're done scanning, you'll get a list of all the recovered files. Then you can preview the recoverable files and select the wanted files, save them by clicking on Recover button.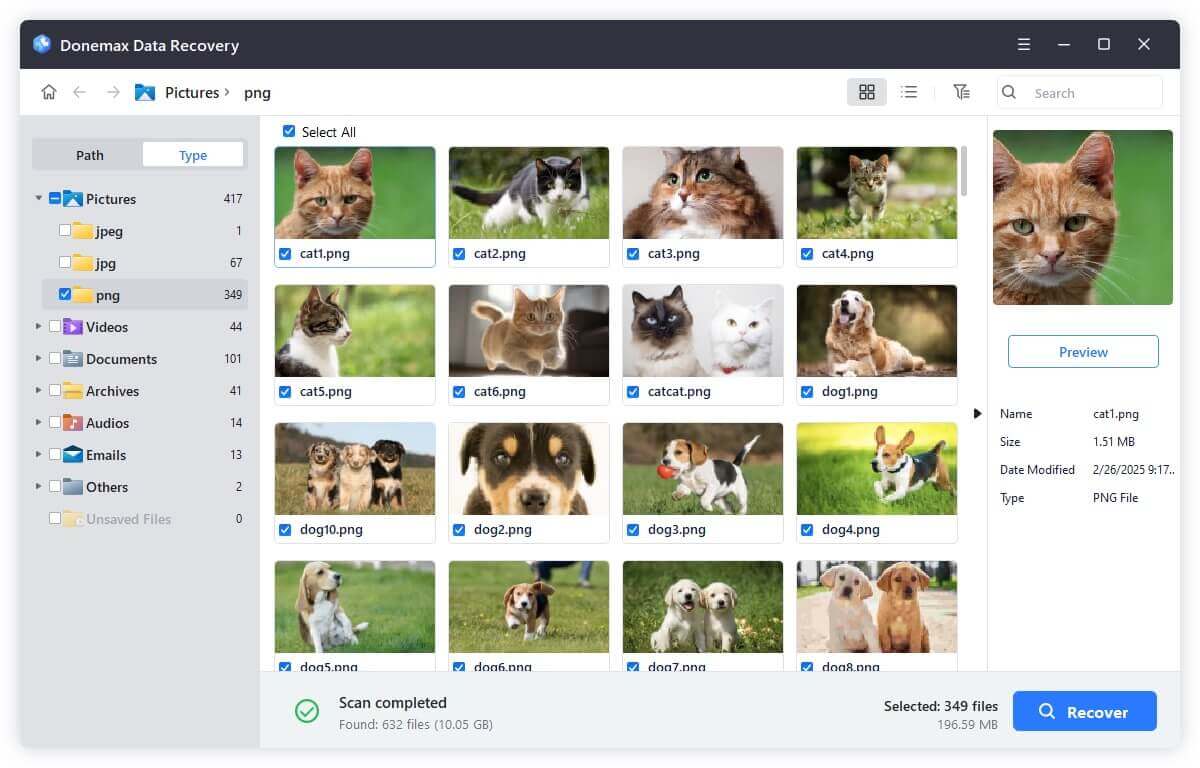 #3 Using Winfr
If you're using Windows 10 version 19041 or later, you may use the Windows File Recovery command-line tool to recover data from an accidentally formatted partition.
You first need to get Windows File Recovery from the Microsoft Store. After that, install it on your computer.
Launch "windows file recovery" with administrative privileges after searching for it.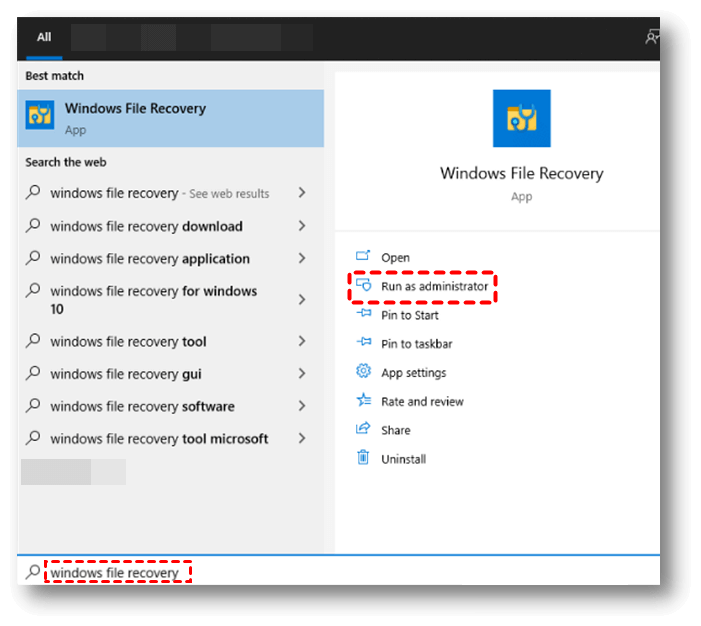 Type winfr D: E: /extensive /n \photos\ to copy the "photos" folder from the formatted disk D: to partition E.
Tips:
To get a different folder from D drive, change "photos" to the folder's actual name.
If you wish to get files back from D: and put them on E:, D: is the original drive, and E: is the destination.
Conclusion
Since we know that data persists on the drive after formatting, but we only have a pointer to it, recovering the data without losing it would require recovering the pointers before the disk is overwritten. First and foremost, everyone has to establish a routine for regularly backing up their critical information.
Donemax Data Recovery is a pretty simple to use data recovery program. It can help you easily recover lost data from a formatted hard drive partition on Windows 10 PC.