As a macOS High Sierra user, you may find it's not easy to delete applications sometimes. Don't worry, Donemax DMmenu for Mac can help you to uninstall/remove applications quickly and completely. Here we will just share the process about how to quickly delete application on macOS High Sierra with this tool.
Normally, you can first try to uninstall applications from macOS High Sierra in Launchpad. Please go to Launchpad, just hold the icon of the application until the icon starts shaking, click the X that appears next to it. Then it will remove the application directly. If you want to delete more applications, you can do it one by one.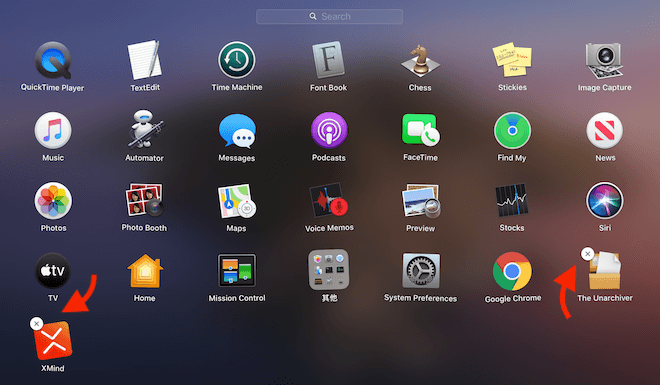 However, you will find there is no delete option (X) for some applications in Launchpad. Then you can try another way to uninstall the applications in Applications folder directly. Please just choose a application and right click it -> Move to Trash. Then it will be put into Trash bin. You can then empty the Trash bin to remove the deleted applications completely.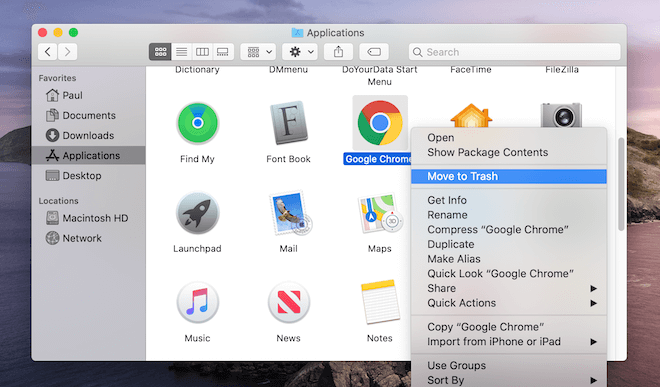 Effective and quick solution to delete applications on macOS High Sierra
At last, we will introduce a better and more powerful software - DMmenu for Mac - for you. With this comprehensive Mac manage software, you can easily uninstall applications on macOS High Sierra. Here we will show you the steps to do the job.
Step 1. Download the software DMmenu first.
Before trying to uninstall the applications from macOS High Sierra, please first download the software as follows.
Step 2. Run the software and choose App Uninstaller.
Run the DMmenu from Launchpad and choose the option App Uninstaller in the left panel.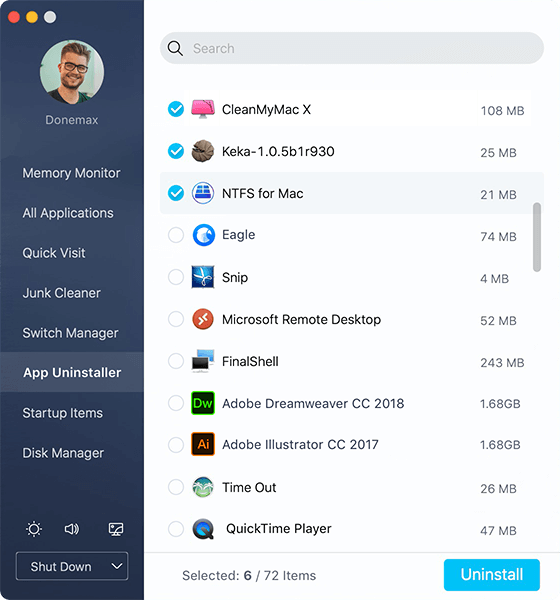 Step 3. Choose all the applications to uninstall.
Choose all the applications you want to uninstall in the list. Click the Uninstall button to remove all the selected applications from your Mac at a time.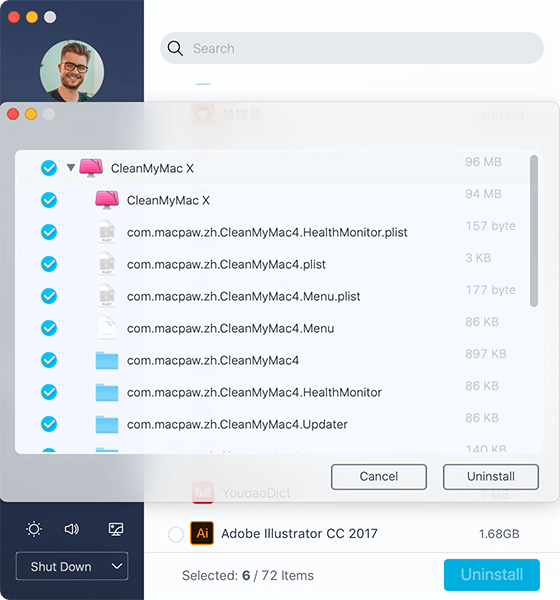 Then the app will uninstall all the selected applications completely from your macOS High Sierra. You don't need to check and remove the applications in different place. Just do the job in a same place quickly and easily.
What's more, you will find DMmenu is not only a simple app uninstaller. Instead, it includes many other useful tools. You can use this software to manage applications, optimize the Mac machine, changes settings/preferences/switches, format internal/external hard drive easily on macOS High Sierra. Actually, the software also works perfectly in other Mac systems, like from Mac OS X 10.7 Lion, 10.8 Mountain Lion ... to the latest macOS 10.15 Catalina.
DMmenu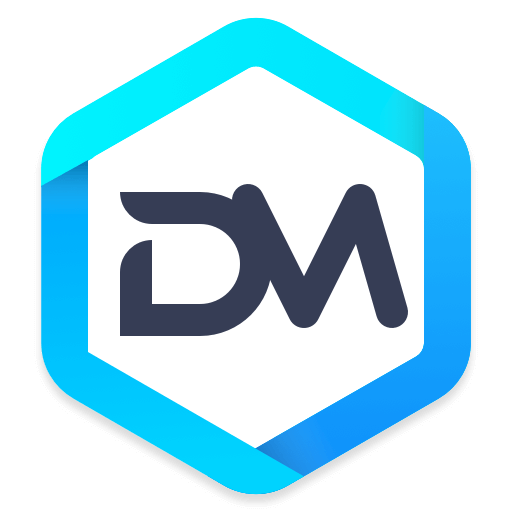 Powerful & easy-to-use start menu application for Mac computer - monitor, optimize and manage your Mac in an easy way.