Junk Cleaner is designed to help computer users remove transient internet files and other unused junk from their hard drives. One of the most well-known tools for this purpose is CCleaner. CCleaner has helped us clean and speed up our computers several times. It's possible that CCleaner accidentally deleted some necessary files while clearing out system garbage. Next steps? Can CCleaner-erased files be easily recovered?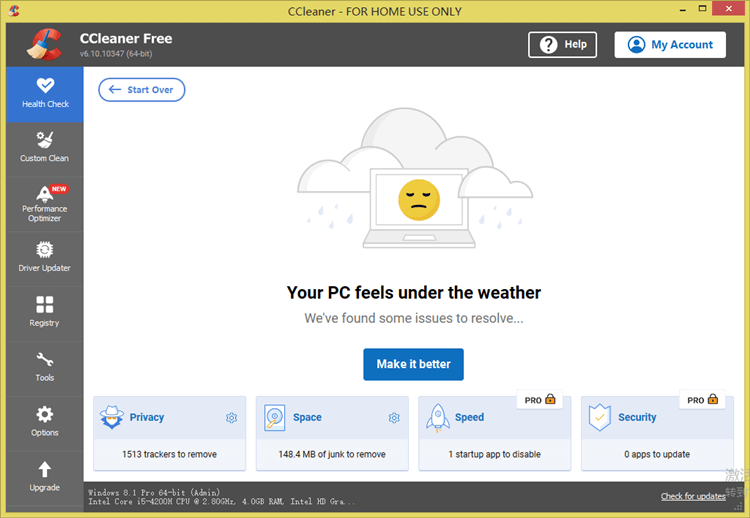 Remove data with CCleaner:
Using CCleaner, users can remove unused programs, settings, and registry entries from their online browsers and computer. Logging in as an administrator is required for optimal CCleaner performance. Using CCleaner on other guest accounts will cause Windows to prohibit the deletion of some files. It would help you familiarize yourself with CCleaner's functions before attempting to erase files from your computer. In its basic configuration, CCleaner performs admirably. As a result, there is little need to adjust the settings.
Choose the CCleaner icon to launch the program.
Choose the file you want to delete by clicking the corresponding checkbox.
You can access the list of programs pre-installed on your device by clicking on the Apps tab.
Choose the programs that will be deleted or cleaned.
The scanning procedure may take some time, so please be patient after clicking the Analyze button.
Windows registry keys include information that can be used to evaluate the selected files or programs.
In the text box, you can read through the selected files.
To save the deletion list, right-click the screen and choose "Save to text file."
To permanently delete files from your device, pick them, right-click, and then select the Clear tab.
To continue, click the Run Cleaner button and then the OK tab.
A log of what was erased will be shown in the text pane.
Repeatedly right-click the text window and choose "Save to text file" to store the document.
Can CCleaner-cleaned files be recovered if accidentally deleted?
In technical terms, when CCleaner deletes files, it removes the Meta info associated with them, as the Windows file system generates this information. Files deleted and cleaned by CCleaner can be recovered until the space they occupied is overwritten.
File Recovery Tool - such as Donemax Data Recovery is the best software to restore files that CCleaner erased. If you have deleted audio, video, images, archives, documents, etc., with CCleaner on Windows or Mac OS, you may retrieve them with this tool. In addition, the program provides a preview before recovery, which is crucial for ensuring all of the data has been recovered.
Quick way to recover lost files which are deleted by CCleaner
Even after using CCleaner to clean your system, you may still need this program to recover accidentally lost files. The Donemax Data Recovery tool is ideal for recovering files that were wiped by CCleaner using the program's default settings.
This tool can restore data from the Recycle Bin even if you have scheduled automated Recycle Bin cleaning to occur. If you've accidentally deleted or lost files on any version of Windows/Mac OS, you may get them back with the help of the Donemax data recovery software.
Donemax Data Recovery
Recover deleted files which are deleted by CCleaner.
Recover formatted or erased hard drive.
Recover system files and other types of lost files.
Step 1. Download and install Donemax Data Recovery on your computer, open it, then select the hard drive where you lose your files. If you clean up system junk data on PC, just select the boot drive.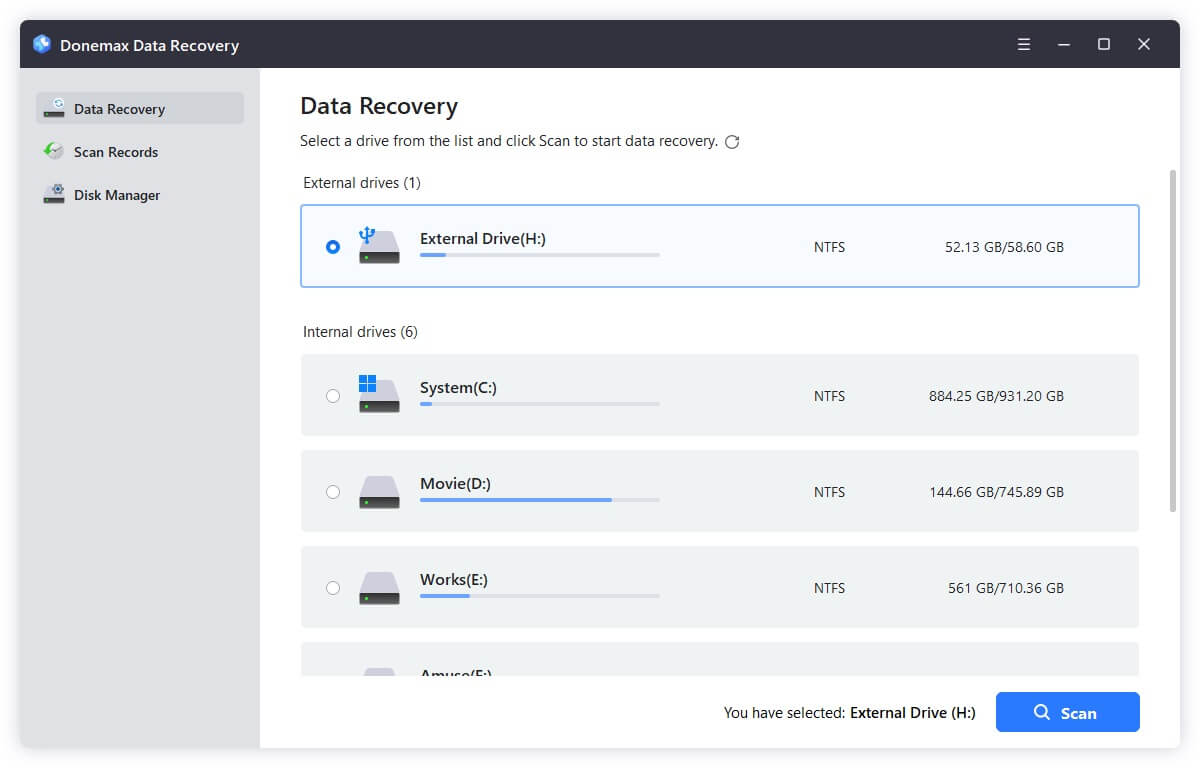 Step 2. Click on Scan button, Donemax Data Recovery will deeply scan the drive and find recoverable files.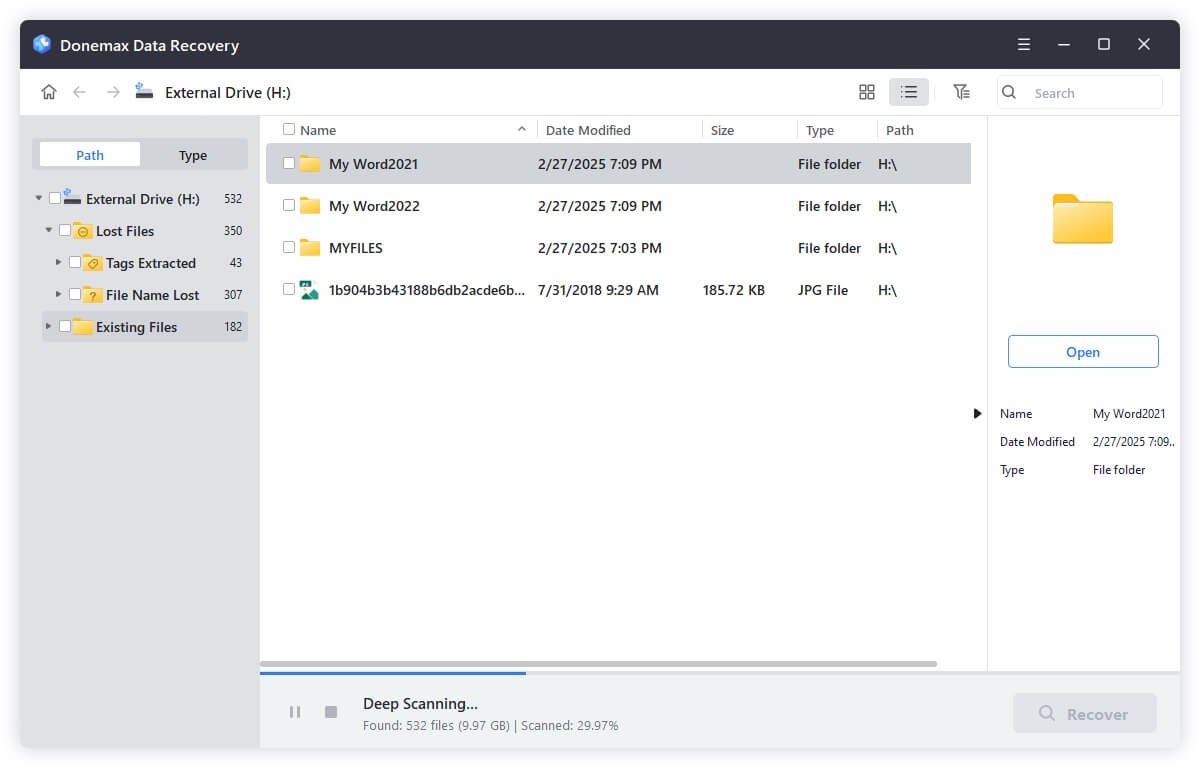 Step 3. Once the scan is completed, you can preview the recoverable files. Then select the wanted files and save them.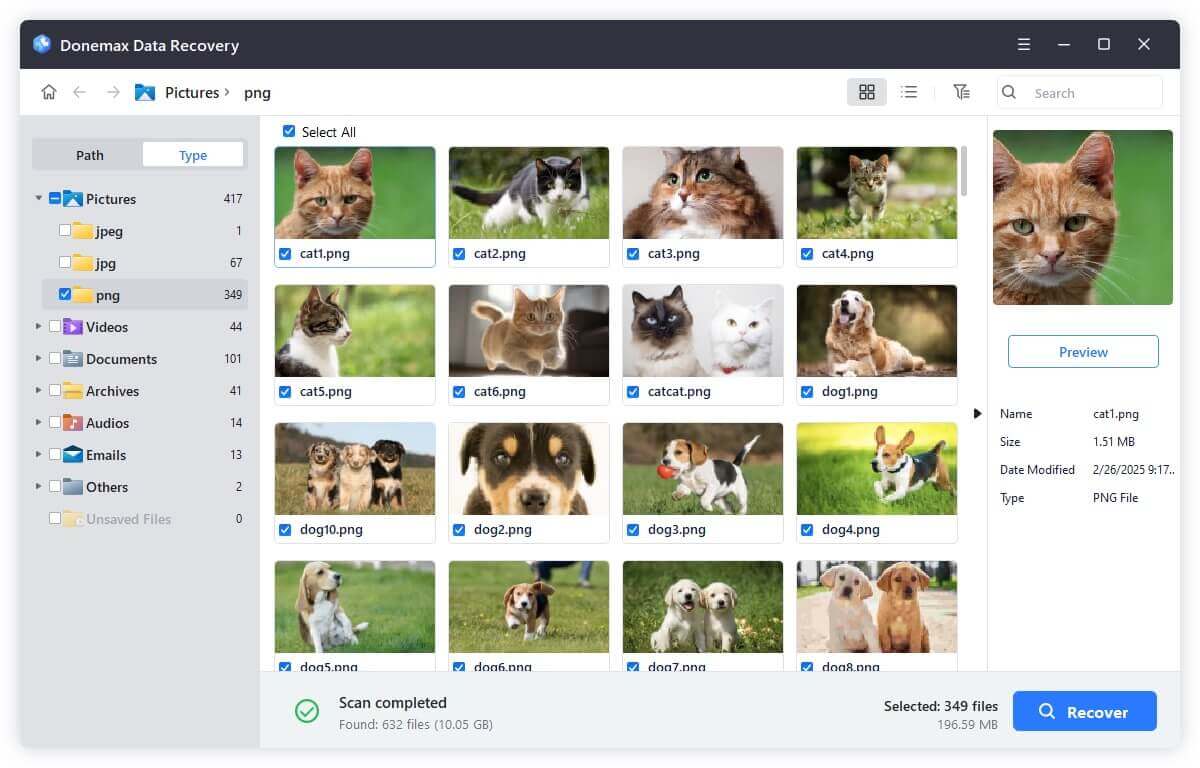 Tips for Secure CCleaner Use
Be careful what you erase with CCleaner.
Don't use secure mode if there's any chance at all that you might need to access these data again in the future.
Last but not least, you should never employ questionable software if you're trying to recover something.
Conclusion:
CCleaner can help you clean up useless documents on your PC or Mac. But, in some cases, some of the important or useful files may be deleted by CCleaner. If your files are erased by CCleaner, you can download and install a data recovery program to scan the target hard drive. Then you are able to recover deleted/lost files which are deleted by CCleaner or other tools.
FAQs
Download Donemax Data Recovery to scan the system drive, then you can preview the recoverable files. Select the wanted files and save them.
If the files are wiped by
file shredder or disk wiper
, the files will be lost forever. However, you still can run a data recovery program to scan the wiped hard drive, then check if it could find some of the lost files.
Download Donemax Data Recovery for Mac, install it.
Open Donemax Data Recovery for Mac, select Mac startup disk.
Click on Scan button.
Once the scan is completed, select the wanted files and save them by clicking on Recover button.