Summary:
There are two types of M.2 SSD: SATA M.2 SSD and NVMe M.2 SSD. In this article, we will focus on how to recover lost data from NVMe M.2 SSD, including deleted files recovery, format recovery and corrupted data recovery. A data recovery program is able to securely and quickly recover all types of lost data from NVMe M.2 SSD.
How feasible is it to recover data from a failed or damaged M.2 SSD? Does data loss occur in an M.2 SSD disk, and can it be restored if it does? These questions have recently become popular, many posting them on online discussion boards. The M.2 SSD is gaining popularity and is beginning to replace traditional SSDs.
M.2 has more storage than SSDS and has better security features, both of which are helping to convince industrial companies to make the switch. Data stored on the M.2 solid-state drive could be lost.
What Is an NVMe SSD?
In recent years, the acronyms M.2 and NVMe have become increasingly common when discussing solid-state drives (SSDs). Nevertheless, the former is a physical factor, while the latter is a protocol or specification for how the system CPU and the SSD interact.
The M.2 form size makes M.2 SSDs considerably more compact than the 2.5" variety. They usually plug into a customized PCIe slot on your motherboard. Some M.2 SSDs may use a SATA connector. They may come in various shapes and sizes, but they all work by simply slotting them into the motherboard.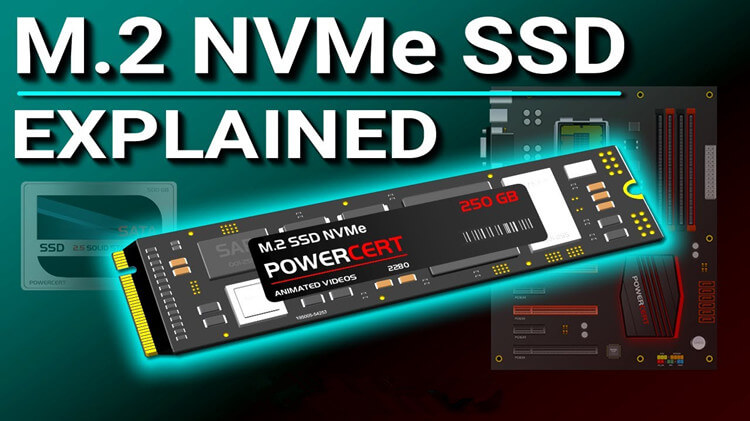 What is TRIM in SSD?
The TRIM instruction, part of the ATA file system, instructs the SSD to delete inactive data blocks.
The TRIM command speeds up the process of writing information to solid-state drives and helps them last longer. The TRIM function was not present in early SSDs. Newer SSDs, however, have TRIM activated by default. When an SSD deletes data with the TRIM feature activated, the data is immediately overwritten permanently. It makes M.2 SSD data recovery from TRIM-enabled NVMe SSDs extremely challenging.
Data recovery from NVMe SSDs is extremely difficult but not impossible. Make sure the TRIM command is turned off before attempting NVMe recovery. If that doesn't work, consider disconnecting the impacted SSD and reconnecting it to a USB port to see if you can avoid the TRIM trigger completely. Also, refrain from utilizing your SSD until you have recovered your lost data.
Why is it necessary to do data recovery from M.2 SSDs?
Data recovery from an M.2 SSD may be necessary for various reasons. These are the most typical:
The user's computer experienced a serious malfunction (hardware or software), and no recent copies of any important files were made. It's common for me to come across unbacked-up files, whether they're for work or personal use.
Problems with the software are frequently referred to as logical corruption. Even on M2 disks, it is possible to lose a partition, corrupt the filesystem, or inadvertently format the drive. And that doesn't even account for lost data or virus problems.
M.2 drives are still susceptible to hardware failures that might result in lost data.
Purchasing an SSD that is too old may cause problems with data recovery. Engineers specializing in NVMe data recovery will go deep to reconnect any broken links. The circuitry and technology of modern SSD drives have been upgraded. Modern NVMe and M.2 SSD drives reduce their reliance on NAND chips. How, therefore, do NVMe SSDs and M.2 solid-state drives get damaged? NAND chips talk to a central processing unit. Therefore, the latest in SSD controller chips and NAND technologies can interact faster. With the help of modern tools, NVME data recovery has a higher success rate.
Steps to Recover Lost Data from NVMe M.2 SSD
Actually, data recovery program is the best tool for data recovery from NVMe M.2 SSD or other types of SSD. Donemax Data Recovery which has both Windows version and Mac version offers advanced scan technology to ensure finding lost files from SSD. If you want to recover lost data from NVMe M.2 SSD on Windows or Mac, just download and install this software on your computer.
Donemax Data Recovery
Recover permanently deleted files from NVMe M.2 SSD.
Unformat NVMe M.2 SSD.
Recover inaccessible or corrupted data from NVMe M.2 SSD.
When data loss happens, stop using the NVMe M.2 SSD. Immediately run Donemax Data Recovery to scan the NVMe M.2 SSD:
Step 1. Open Donemax Data Recovery. Make sure the NVMe M.2 SSD is connected to your computer so that it can be recognized by Donemax Data Recovery. Select it to start data recovery.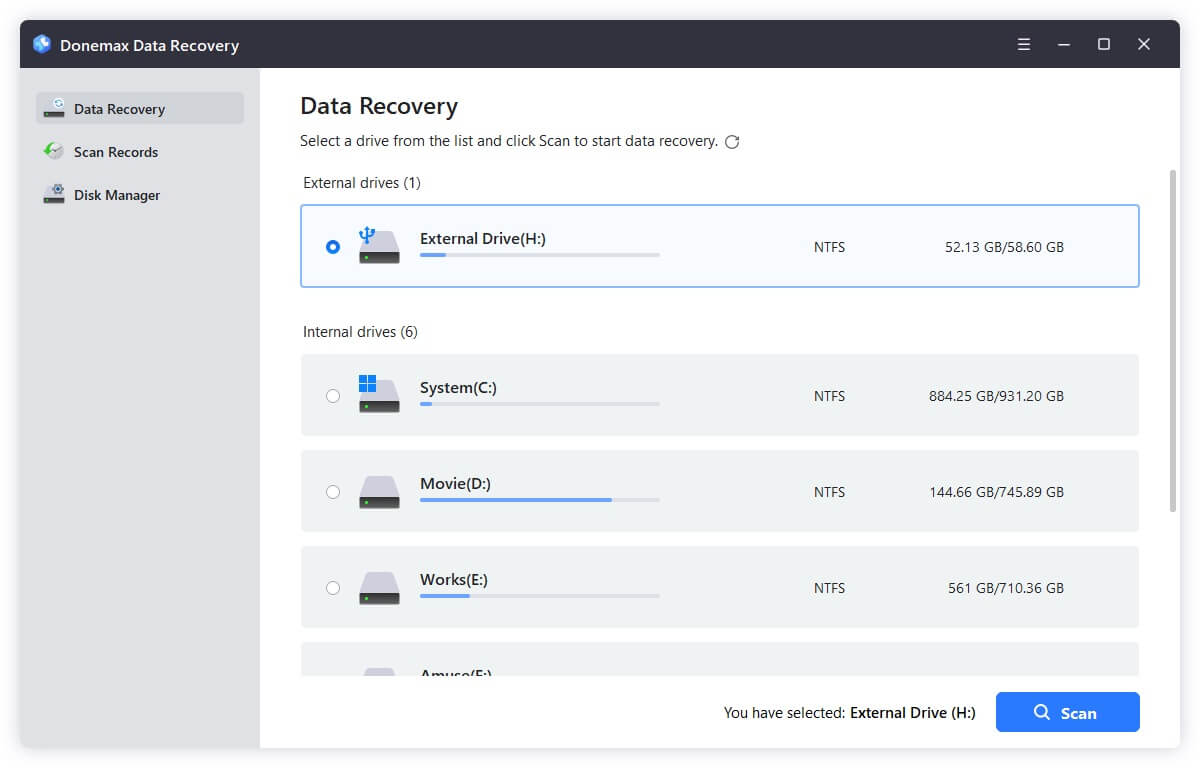 Step 2. Click on Scan button after selecting the NVMe M.2 SSD. Donemax Data Recovery will deeply scan the SSD and find all recoverable files.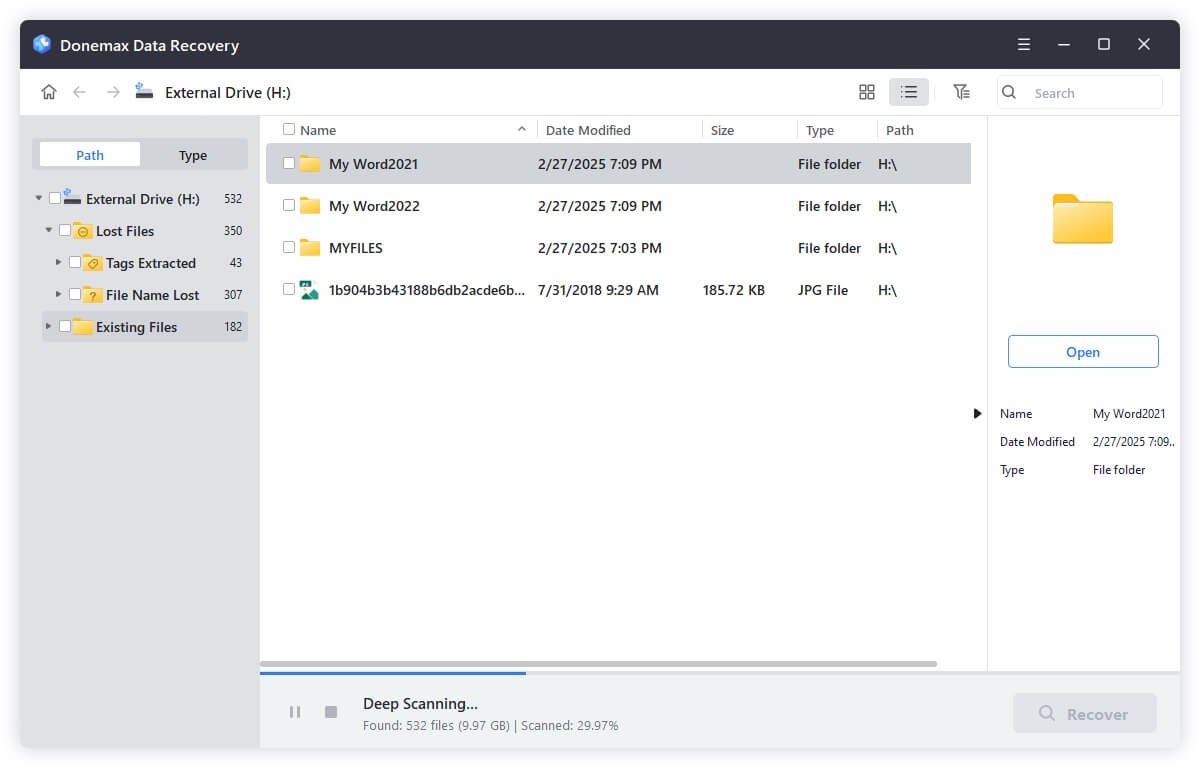 Step 3. Once the scan is completed, you are able to preview the recoverable files. Then select the wanted files and save them.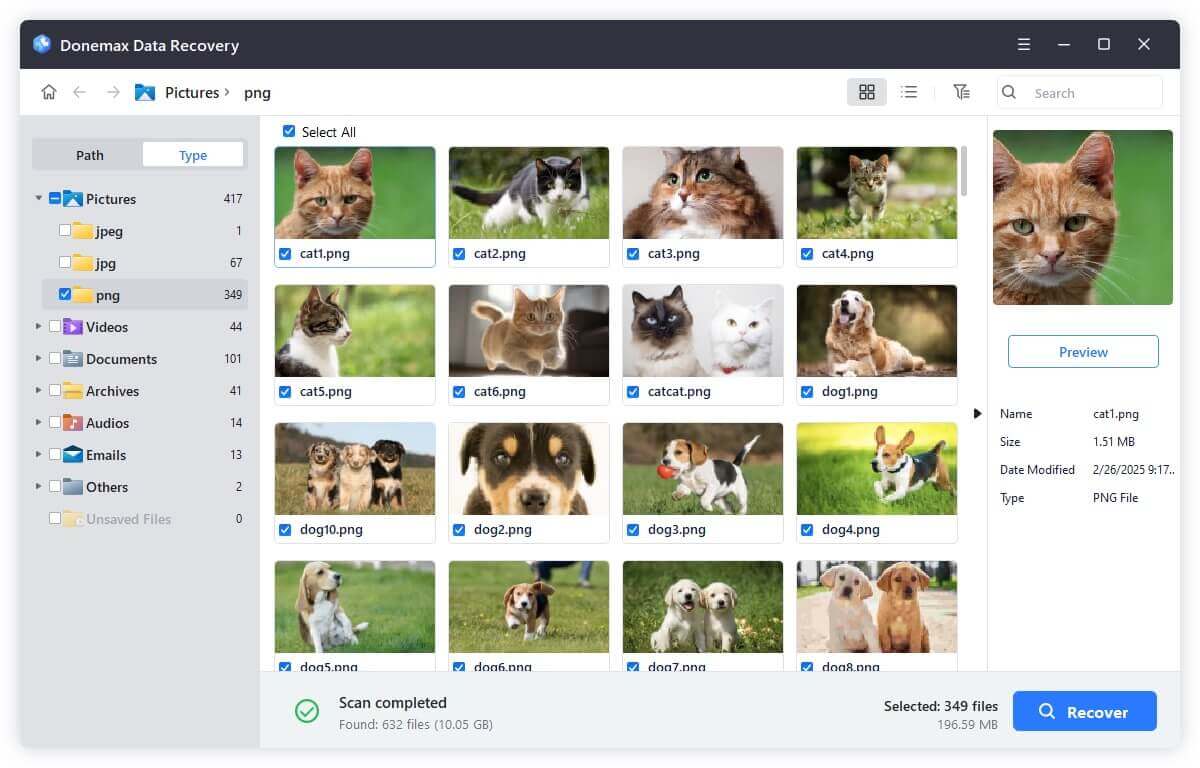 Conclusion:
The lost data on an NVMe M.2 SSD can be retrieved. In most cases, you just need to download a data recovery program, such as Donemax Data Recovery to scan the NVMe M.2 SSD and recover lost files. If the NVMe M.2 SSD is damaged physically, you'd better send it to a data recovery service center for a manual data recovery.