Back Up Data on T2 Chip Mac with Disk Cloning Software
Christina updated on 2020/12/24 to Mac Disk Clone
Mac machines equipped with T2 chip is more effective and secure. However, to make your data safe enough, you also need to create backups for your Mac drive data. There are many different methods that can help you back up data on T2 chip Mac. You can use Time Machine or other third party backup software to create backup for your Mac drive. Some users also choose to clone the hard drive data as a solution to backup data on Mac. In this article we will share the disk cloning software for T2 chip Mac - DMclone for Mac.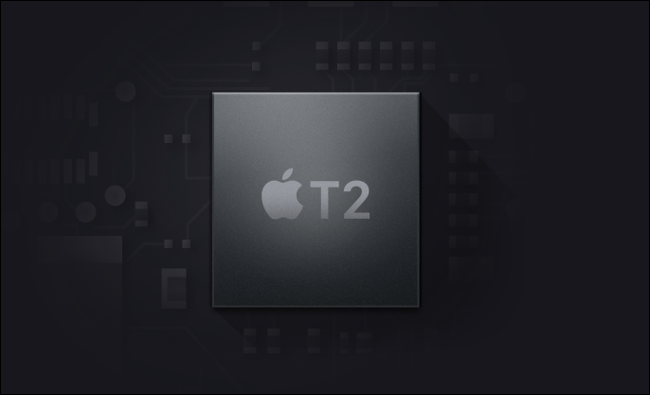 Steps to clone disk on T2 chip Mac with DMclone
There are two operations to back up data on T2 chip Mac with the disk cloning software. You can clone the Mac disk data to another drive directly with Disk Copy option. Also, you can create an image for your Mac disk with the option Disk Image.
Option 1. Copy your disk on T2 chip Mac.
This option will clone the data from your Mac disk to another one directly. After copying the disk, the data will be copied and put to another drive. So that you can access and use the data on the destination disk directly. Please copy the disk step by step as follows.
Step 1. Choose your Mac disk drive as source. Select another drive as destination and continue. Please ensure to select the correct disk.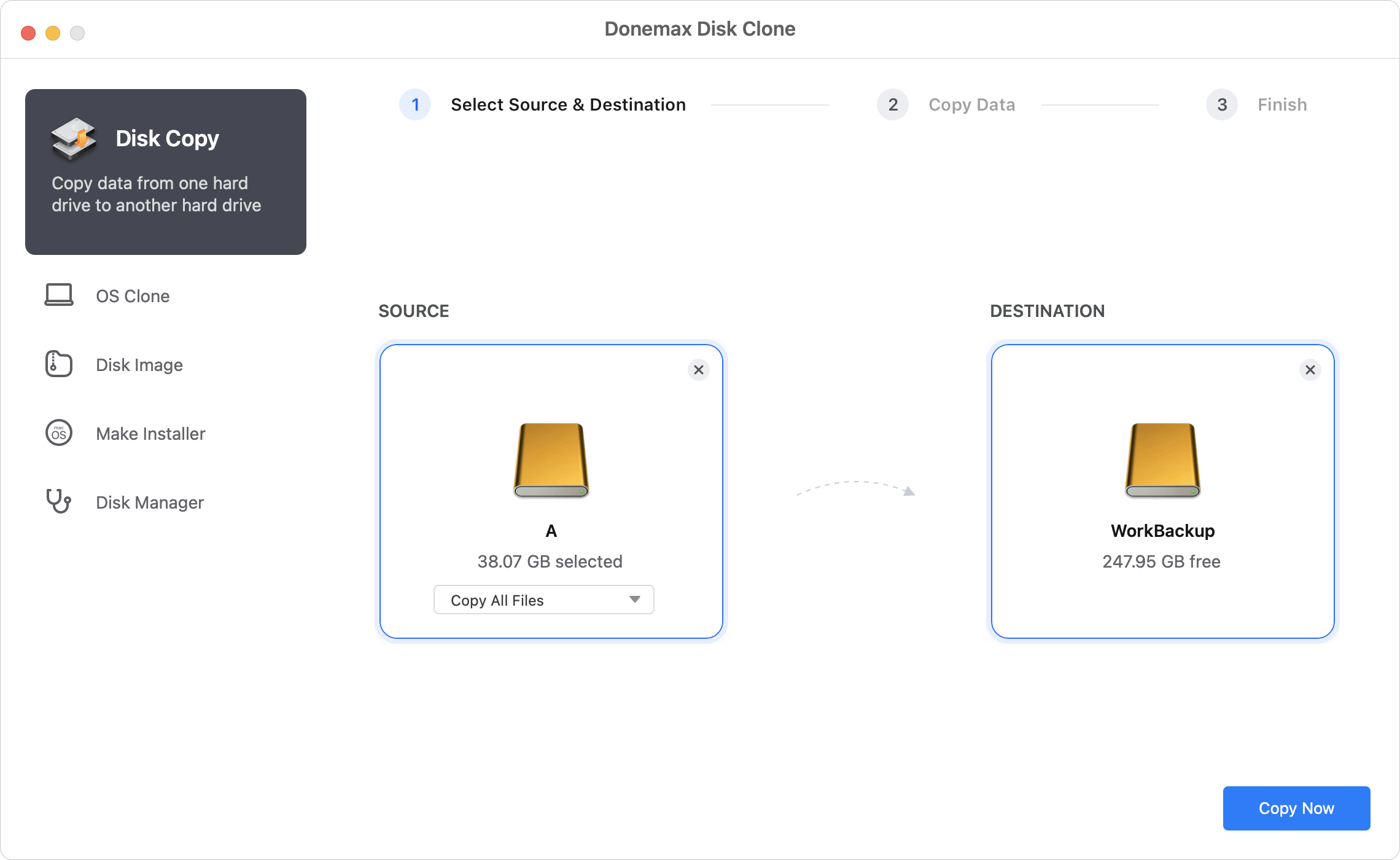 Step 2. You can choose to copy all the files or some individual files on the disk. Click the button "Copy Now" to clone the disk data.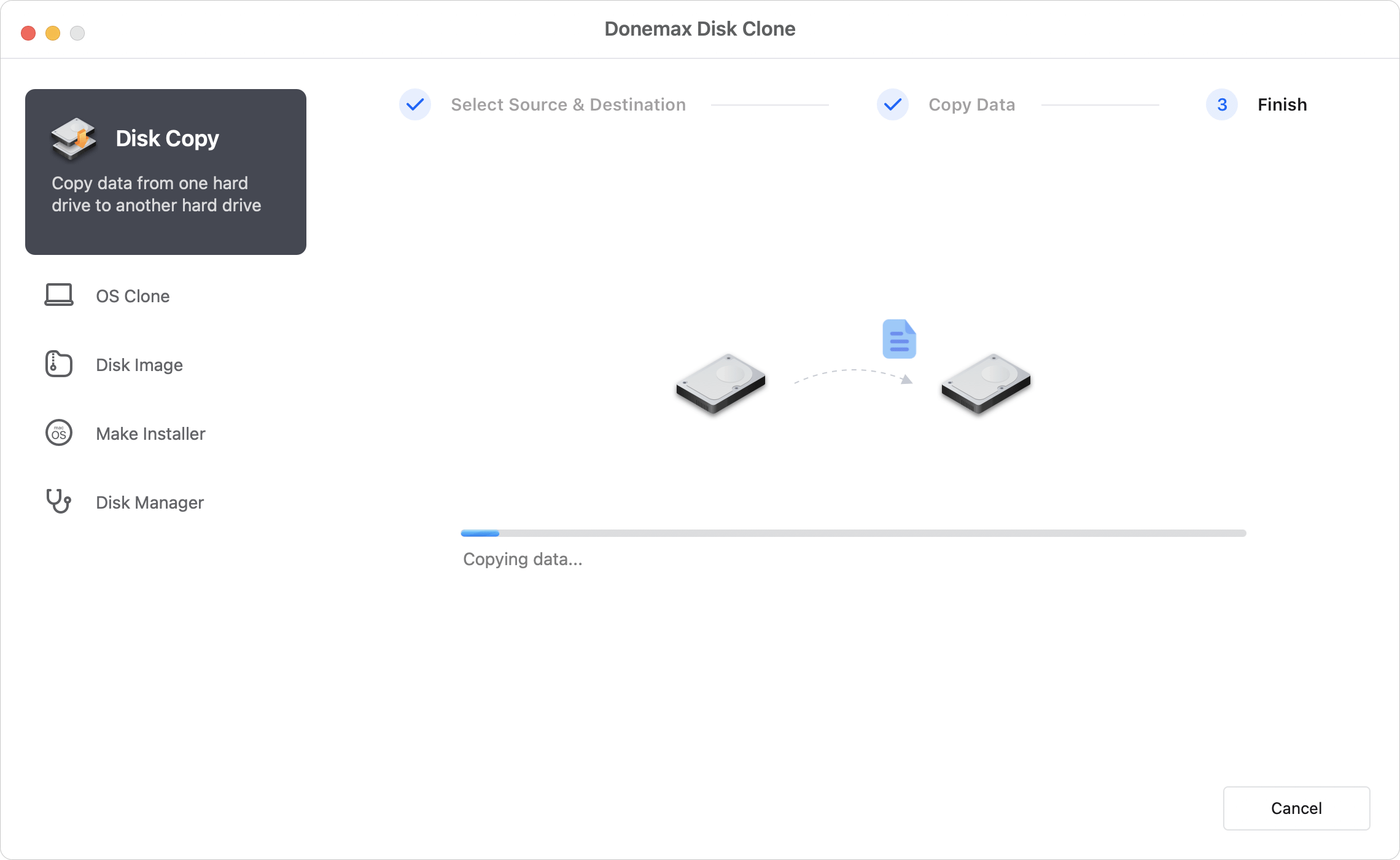 Step 3. After some time, it will finish the disk copy process. Then please go to the destination disk to check the clone data.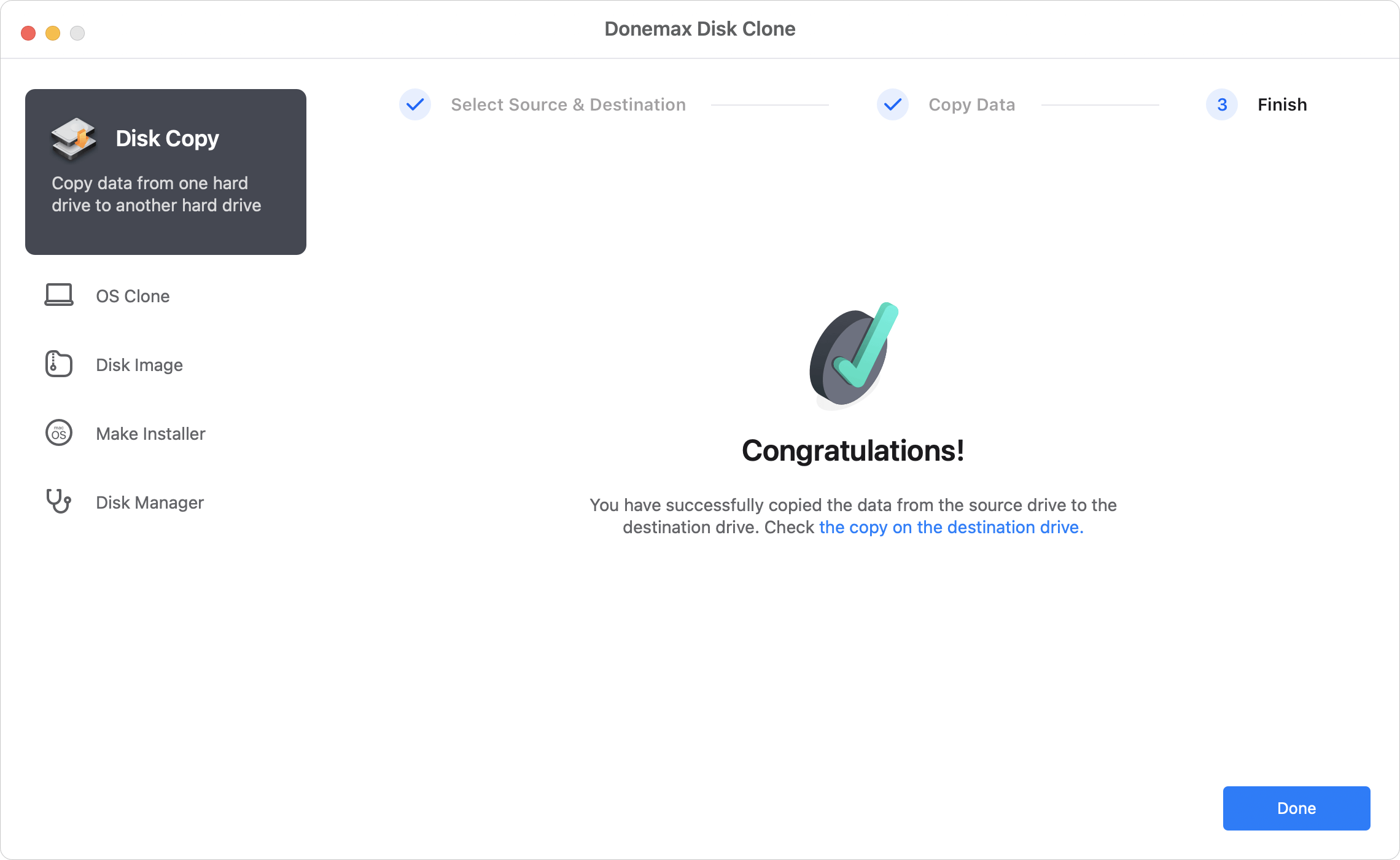 ---
Option 2. Create disk image for Mac disk.
You can also use Disk Image mode to create an image of the Mac disk data. You can choose to create DMG or ZIP format of disk image with the software. It will wrap the data into the disk image for safe and help you save space.
Step 1. To create an image for a disk, please ensure to choose the disk as source. Also select another disk as destination.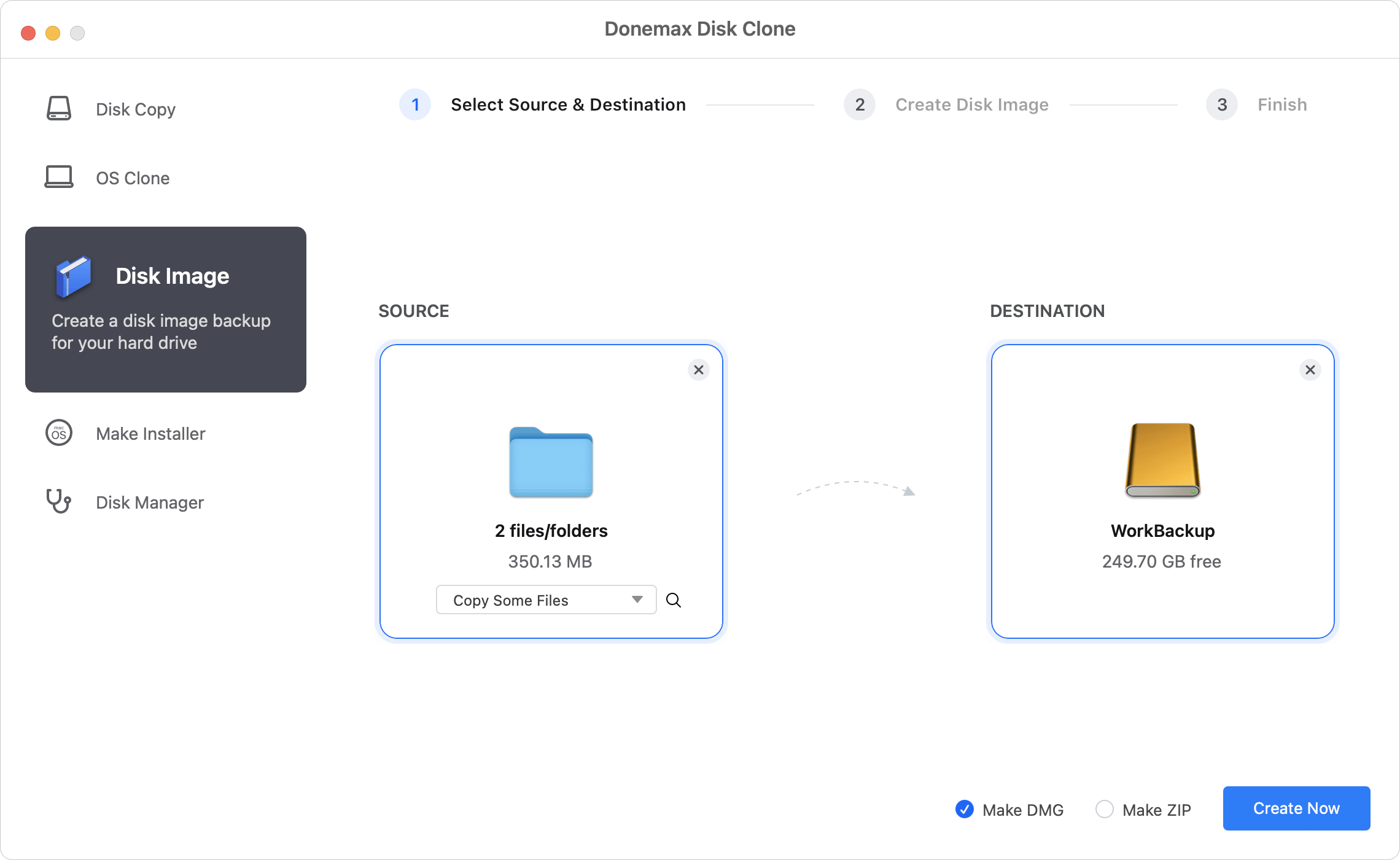 Step 2. Choose the specified files or all the files on the disk to create the disk image. Also, choose DMG or ZIP as the format of the disk image.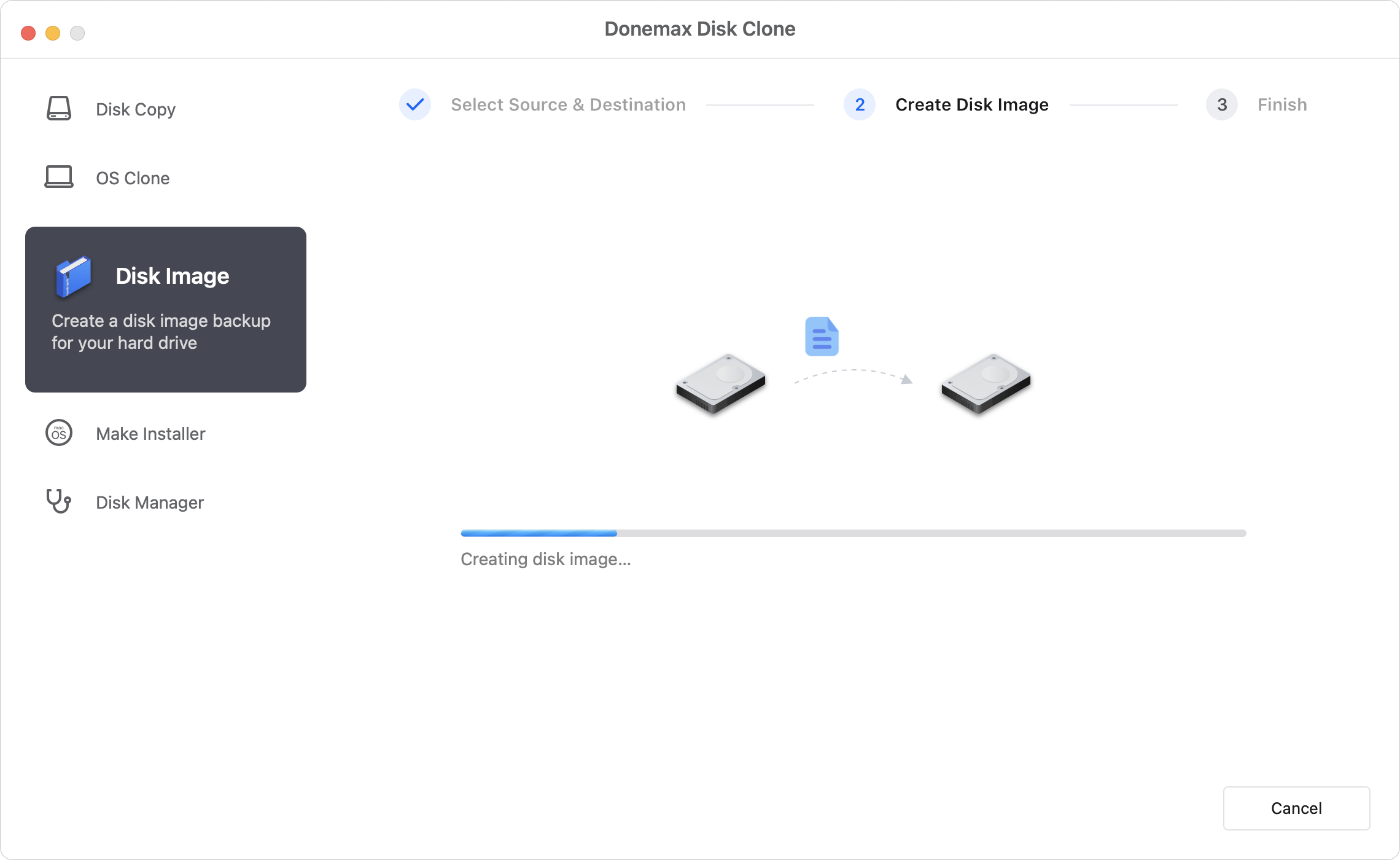 Step 3. Once the disk image is created, you can then check the disk image and see if the data was successfully included in the disk image.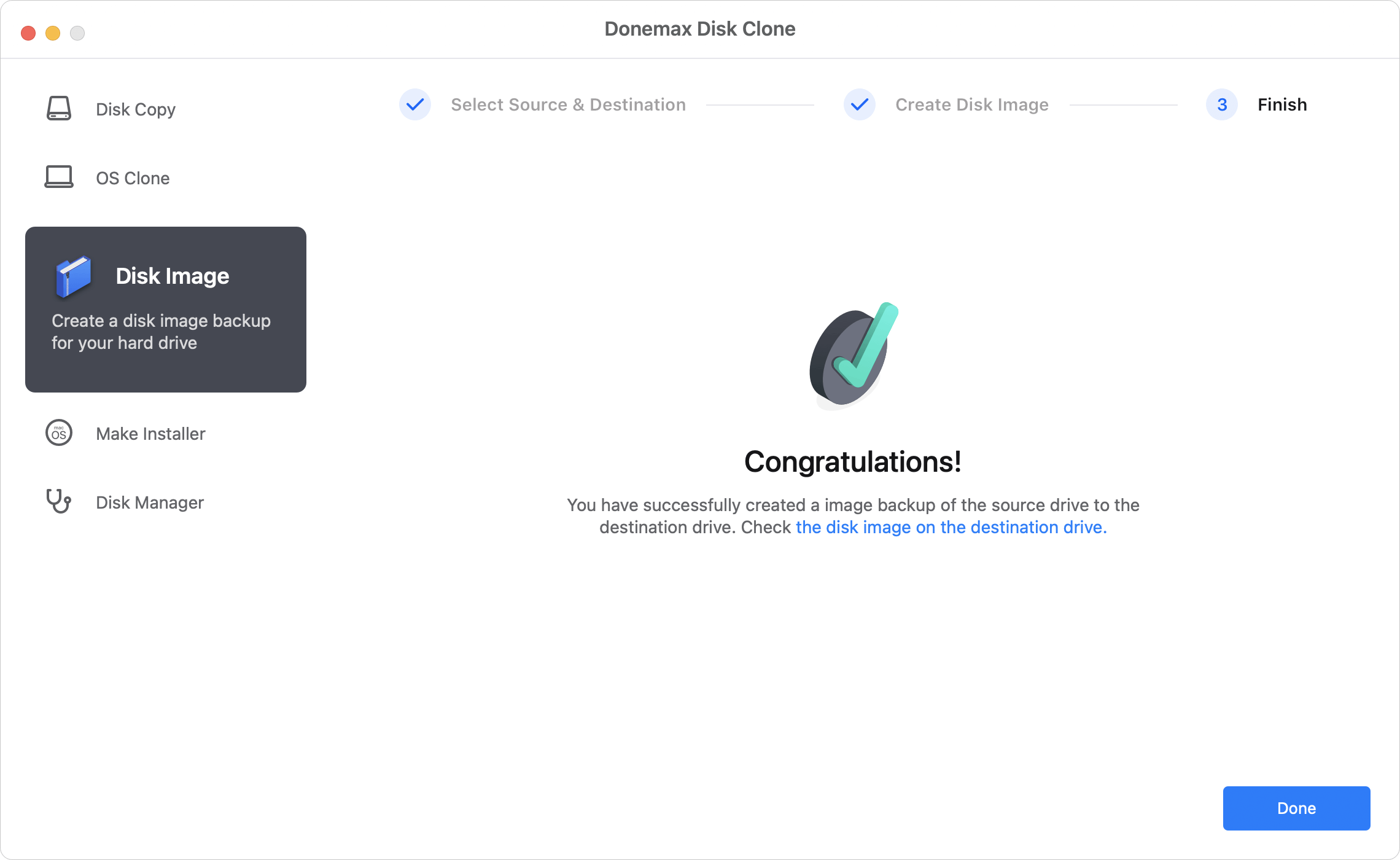 Why choose DMclone to clone Mac disk?
First, as you can see it's very simple to clone the disk with this software. The interface of the software is simple and intuitive. You can use it to clone or image a Mac disk easily with only a few clicks.
Second, the software can clone different type of drive/device on T2 chip Mac. You can use the software to clone HDD, SSD, memory card, USB flash drive, and so on. It supports different type of file systems, including APFS, HFS/HFS+, FAT32, ExFAT, etc.
It offers 2 different modes to help you back up data on T2 chip Mac. If you want to use the data directly on another disk, you can copy the disk directly. If you want to keep the data for further use, you can also create disk image for the disk data. So you can save the disk image on another disk and you can use the ZIP format image on other machines. It's very flexible to back up your disk data on T2 chip Mac.
DMclone for Mac is another choice for you to back up your data on T2 chip Mac or other Mac machines. If you want to clone and back up your data on Mac easily and effectively, you can download and use this software. It's able to help you back up your data easily.
DMclone for Mac can not only work on M1 chip Mac machines, also it can help you clone drive data on other Mac machines. The software can clone your hard drive data effectively and safely. If you want to clone your drive to back up data on Mac, please have a try with this simple and professional disk cloning software.
---
Related Articles
NO.1 Mac disk clone software to help you clone hard drive, create disk image and backup data under Mac OS.
Hot Articles